I'm so excited to share this "Miss to Mrs" party with you today! This party was designed as a last girls night before a wedding and was crazy fun to put together. I love that it's using a boho party suite but modern colors and that there were SO many balloons. And cookies. Seriously guys, the best cookies.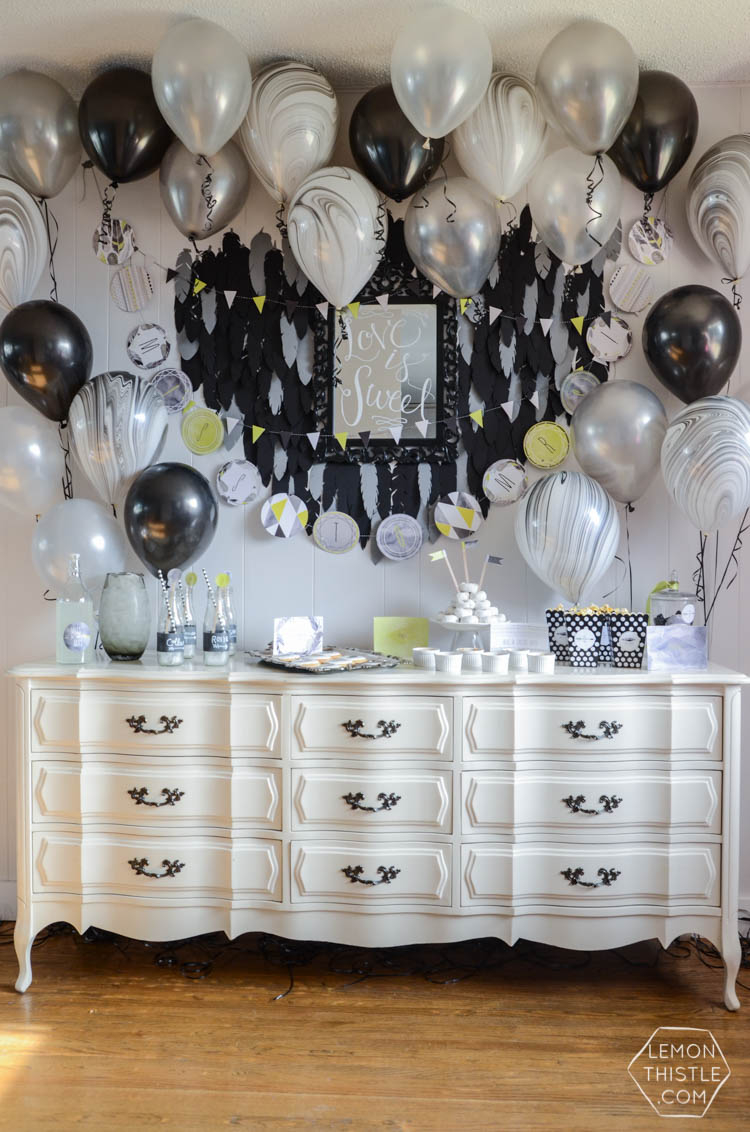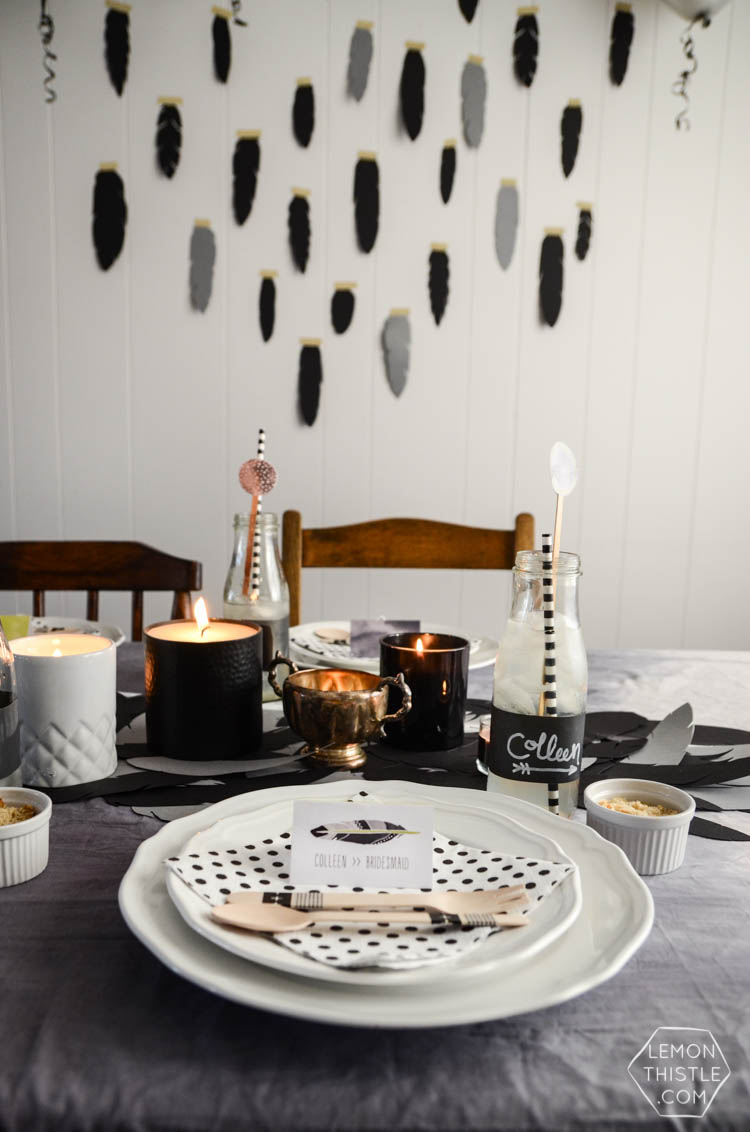 If you've been following me on social media (if not… let's be friends!) you were probably expecting me to post this today because I haven't stopped talking about it. I am so thrilled to be a part of Modify Ink's first 4 Parties, 1 Suite blogger challenge. What? Well, let me explain. Modify Ink is an awesome online platform where you can customize art and party suites and since you can customize them to your hearts content (colours, textures, words etc!) we were talking about how we could illustrate visually to the world how different this can make a party. I suggested we challenge bloggers to take the suite and make a party of their own, then put them all next to each other to show how different the parties using the same party suite could look AND they said yes! So anyways, I'm really excited to be a part of this- and it's going to be a regular thing for them which is even more exciting. Now let's check out my party!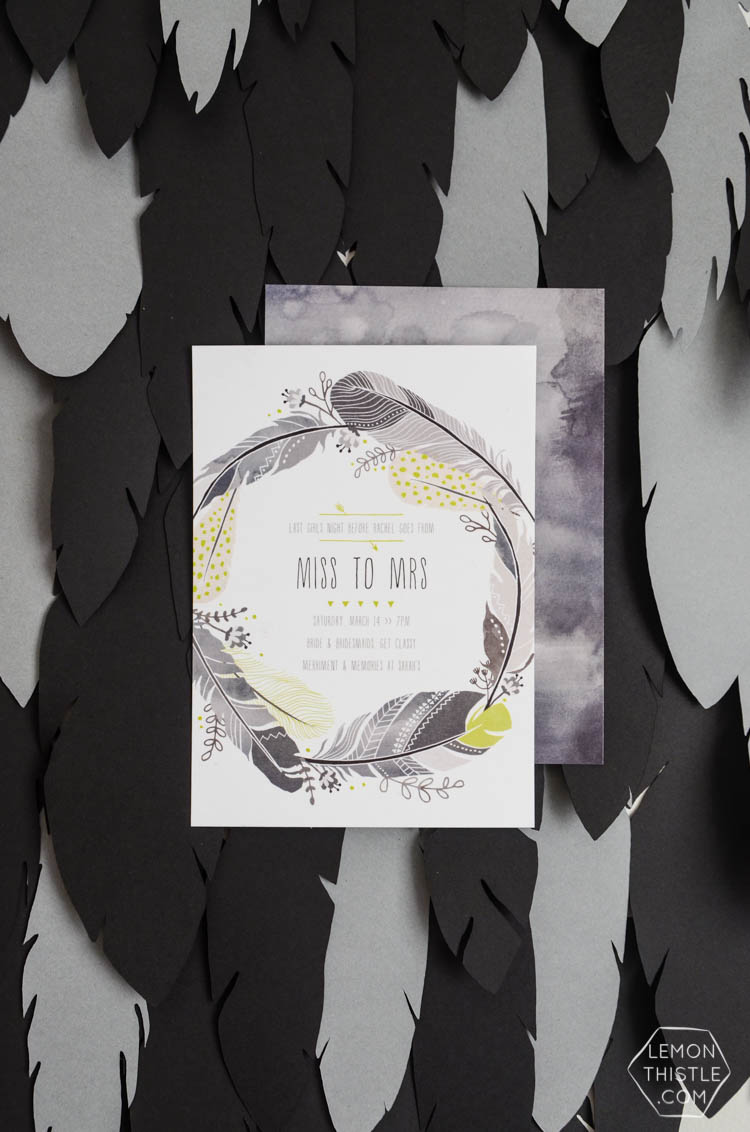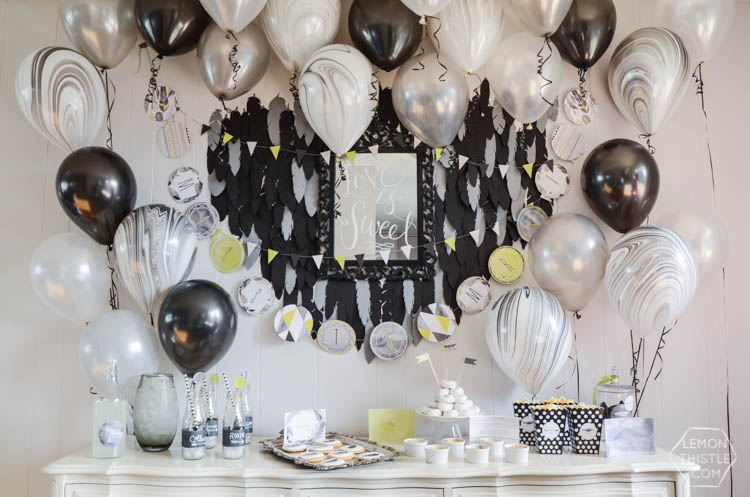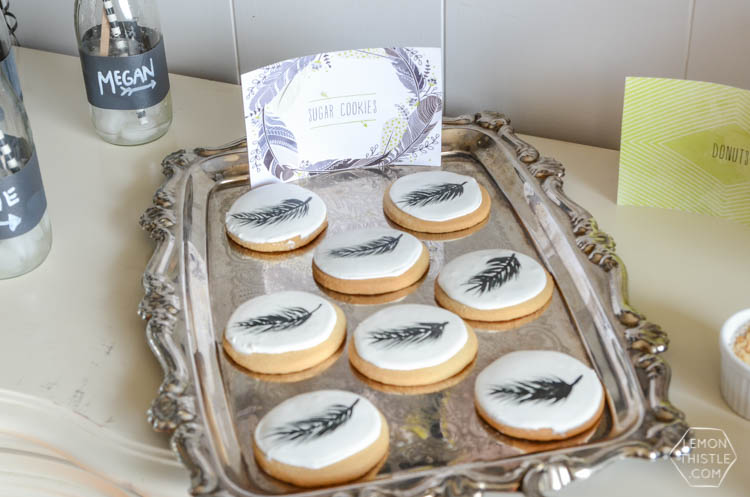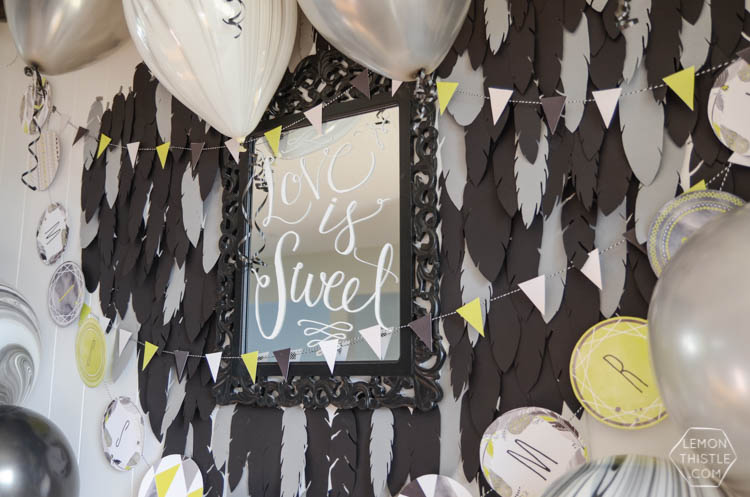 The party suite we were all working with is called Boho Dreams and when you look at in on their website it's all pink and pretty and whimsical, but I wanted to throw a party for adults! So I thought what's more grown up than black and white? Right? But since we needed a bit of fun, I threw in some chartreuse, because obviously I'm a fan of yellows and greens. I was really nervous how it would come together but now that it's all said and done I'm sooo glad I took the risk and did something a bit different.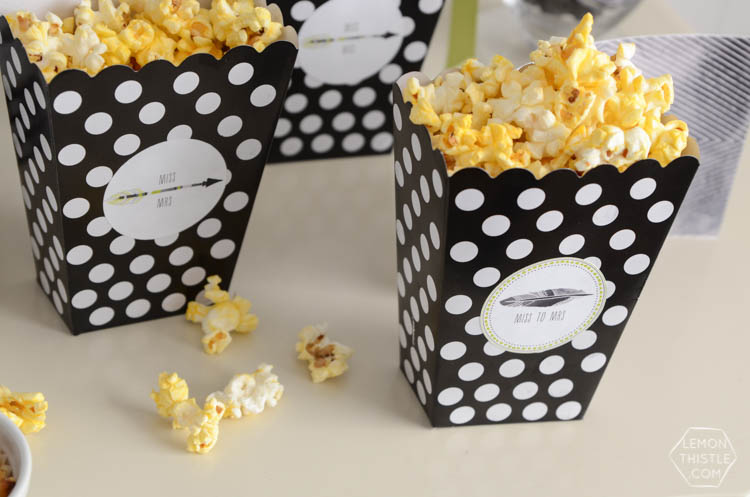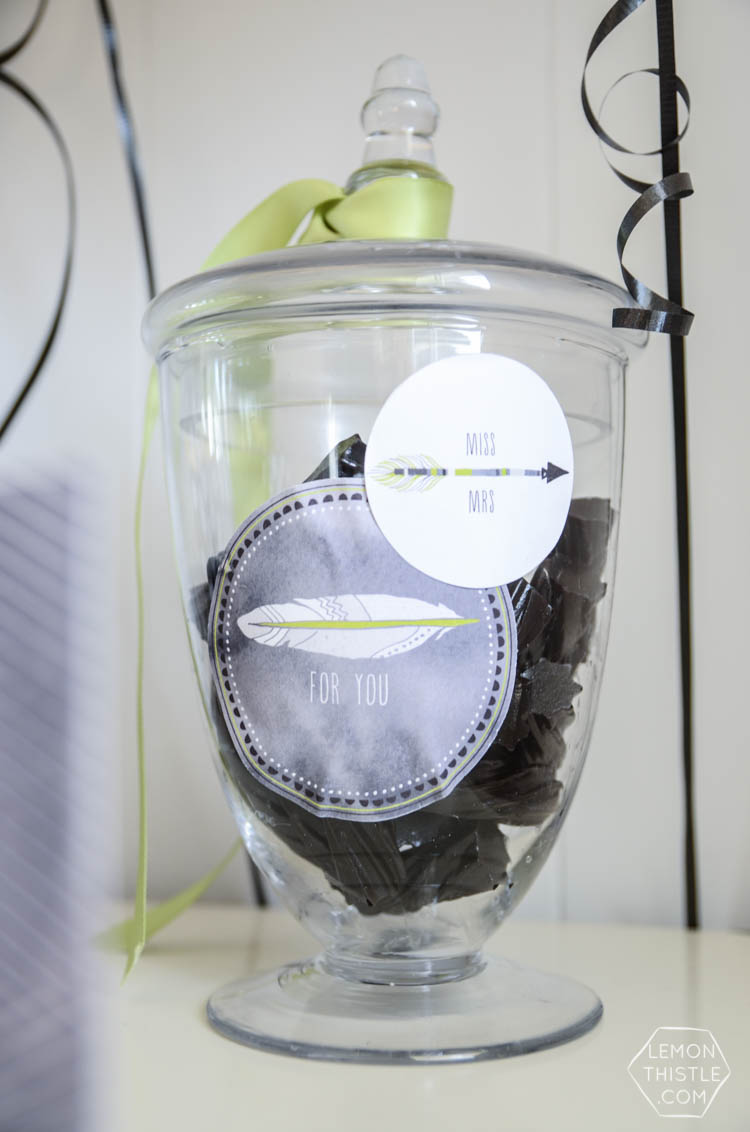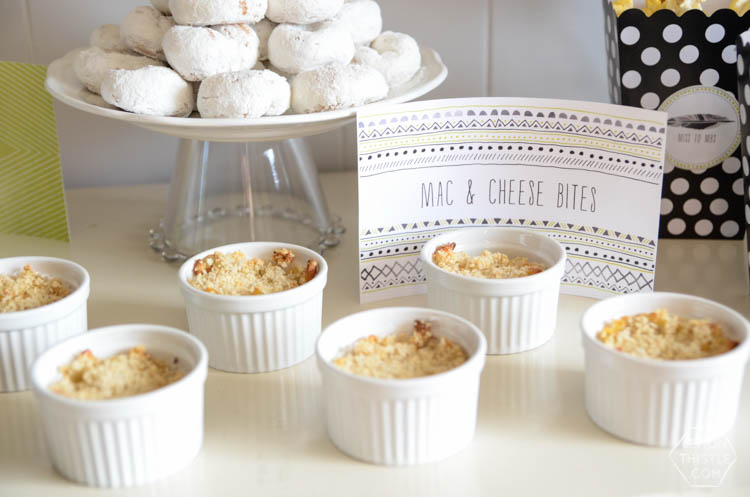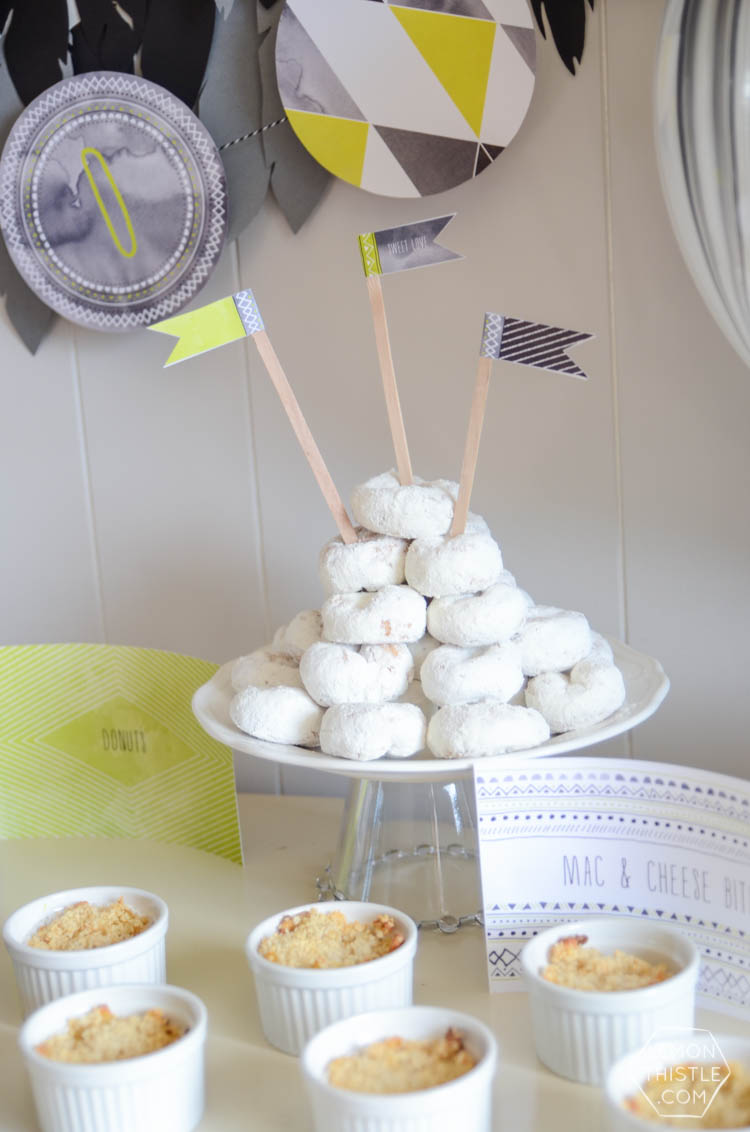 The best part about throwing parties is all the food… and having balloons in your house for the next three weeks, but let's talk about the food! I'm pretty much always the person that makes all the snacks myself to make the most of my budget, but sometimes it's worth buying snacks like these donuts or that microwave popcorn so that you can have more free time to actually enjoy yourself. Or so that you can have sugar cookies that look this good (without hours of effort and stacks of broken cookies) which are from Sweet Spot Cupcakes by the way if you're local. Or so that you can focus your energy on one awesome home made food item instead of 10 mediocre ones (I'm looking at you Mac and Cheese Bites!).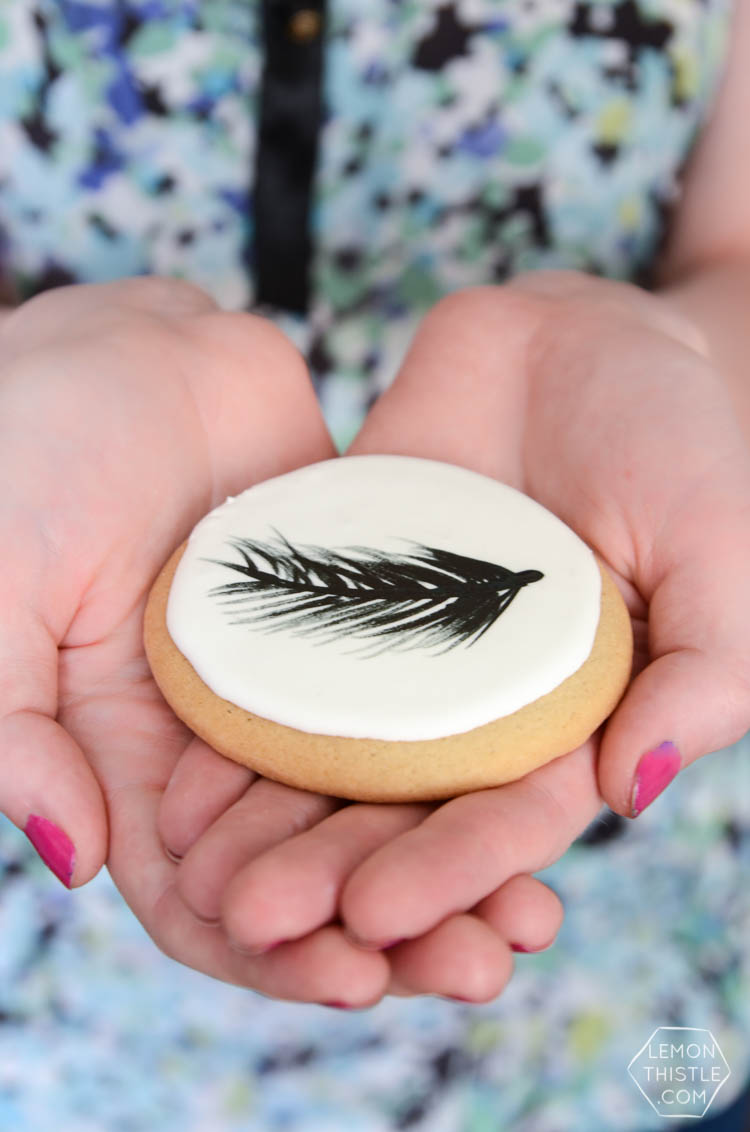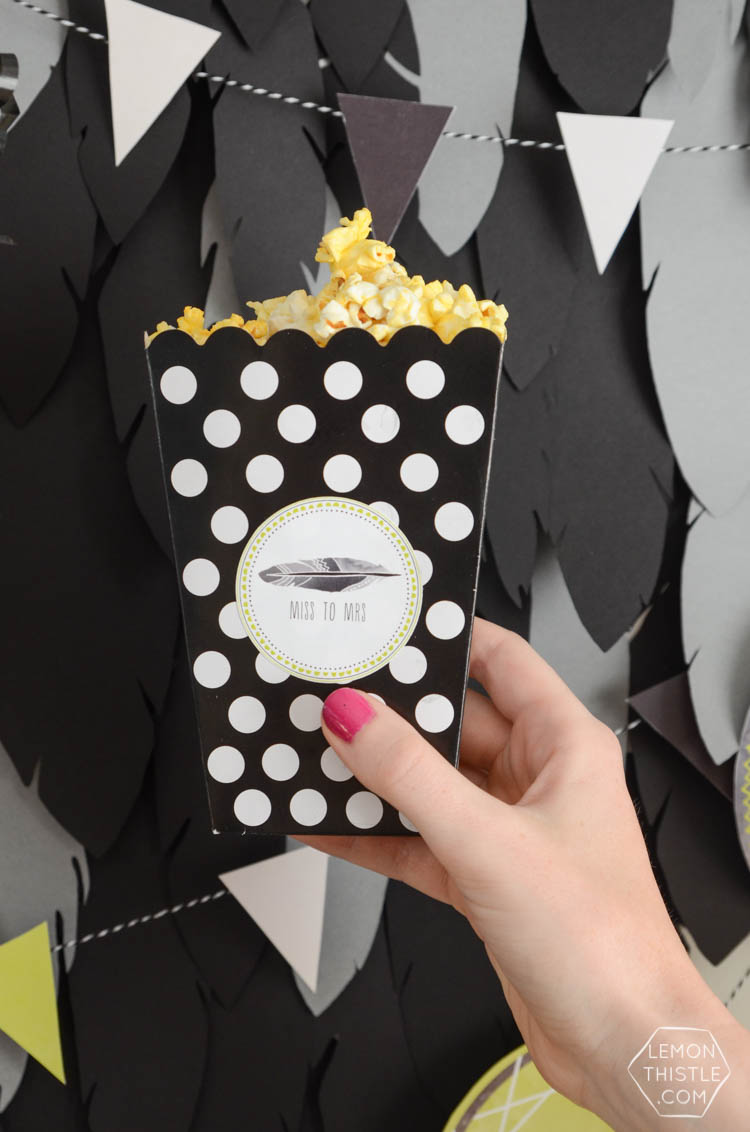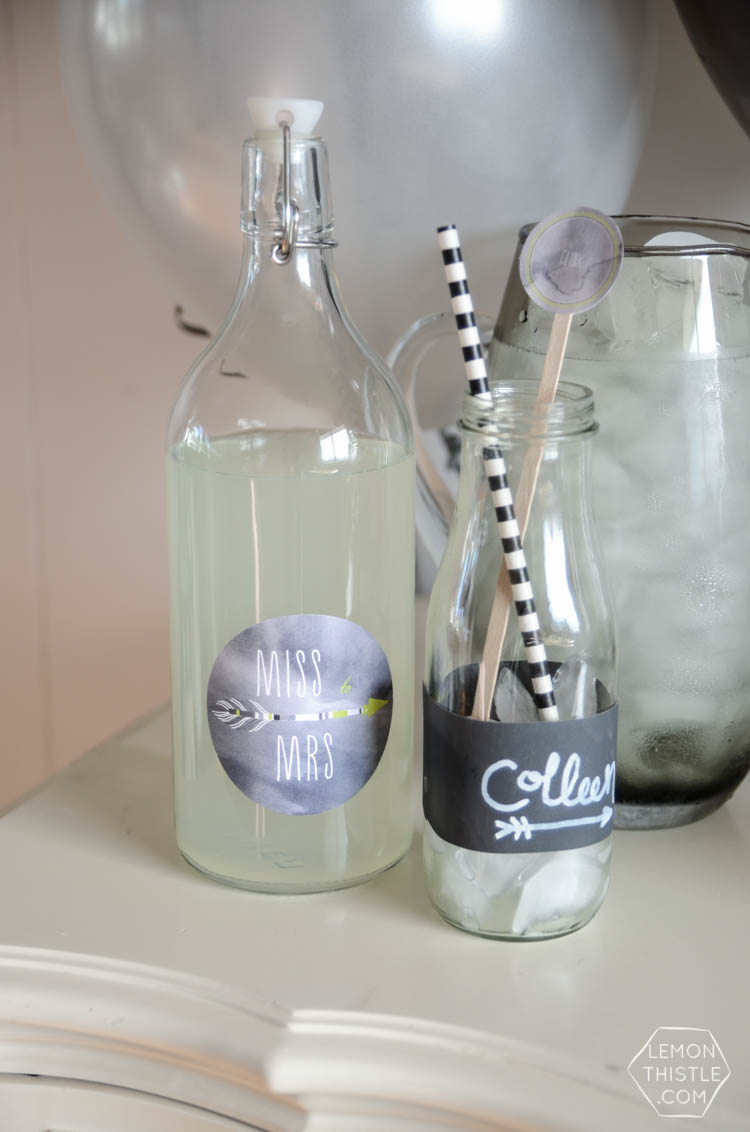 I really love all the stickers that come with the suite because I can make everything look fancy- this $3 Ikea jug? Now it's part of my party. They're technically for party favours, but hey- some parties don't have favours but could use some pretty details! Those chalkboard wrapped jars are actually a 2 minute DIY I created a while back that worked perfectly with the theme- seriously, 2 minutes and no dry time! Speaking of DIY… all those paper feathers? I'll have a template and DIY post for those in the next week or two so you can make your own feather wall or feather anything for that matter! Plus, I'll be sharing the dip dye table cloth DIY in the next few weeks (because I'm obviously addicted now). Oh, and I'm not going to post about it because it's dead easy, but the cutlery is just wooden partyware with washi tape strips wrapped around.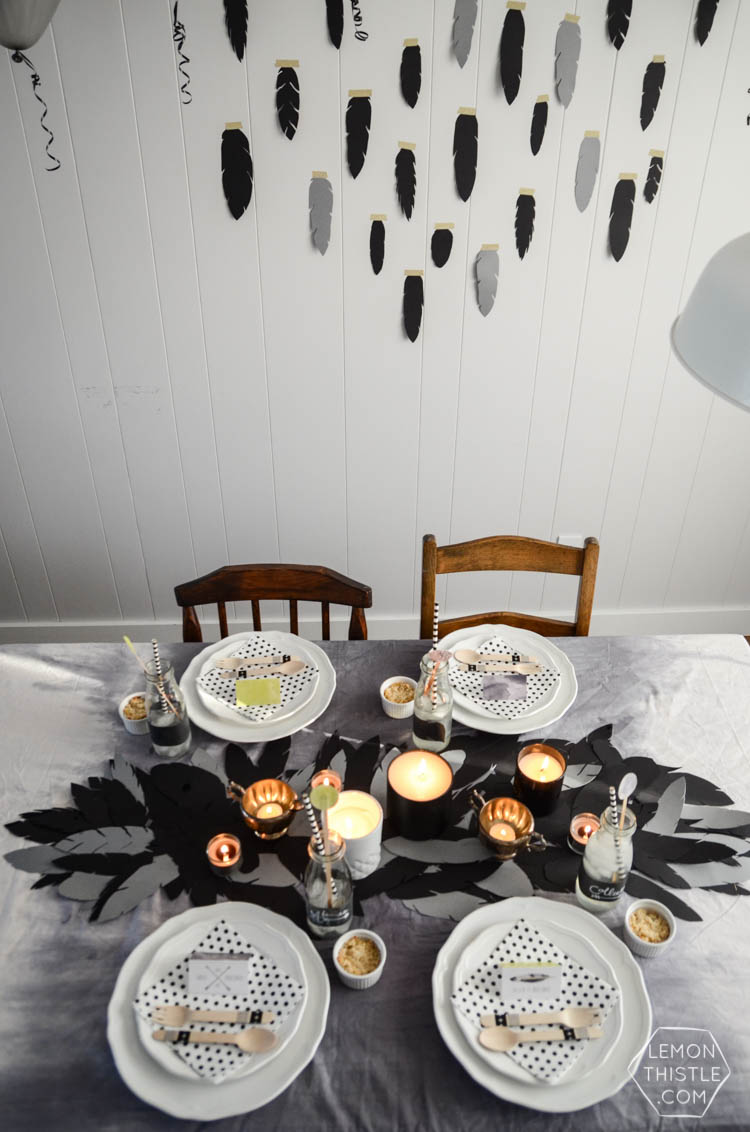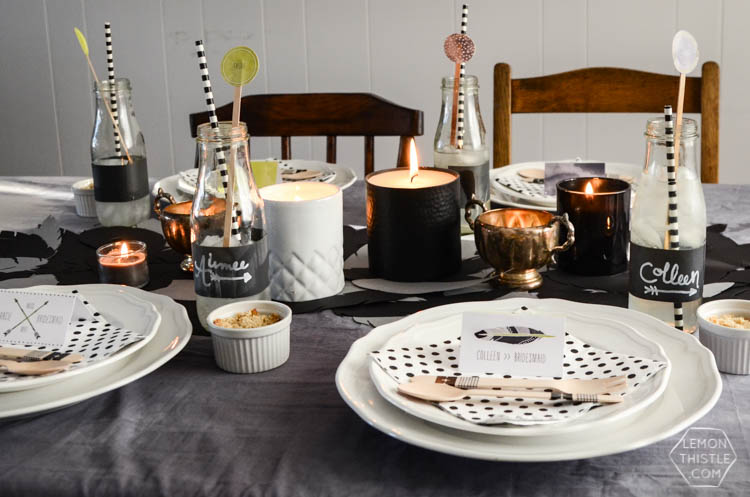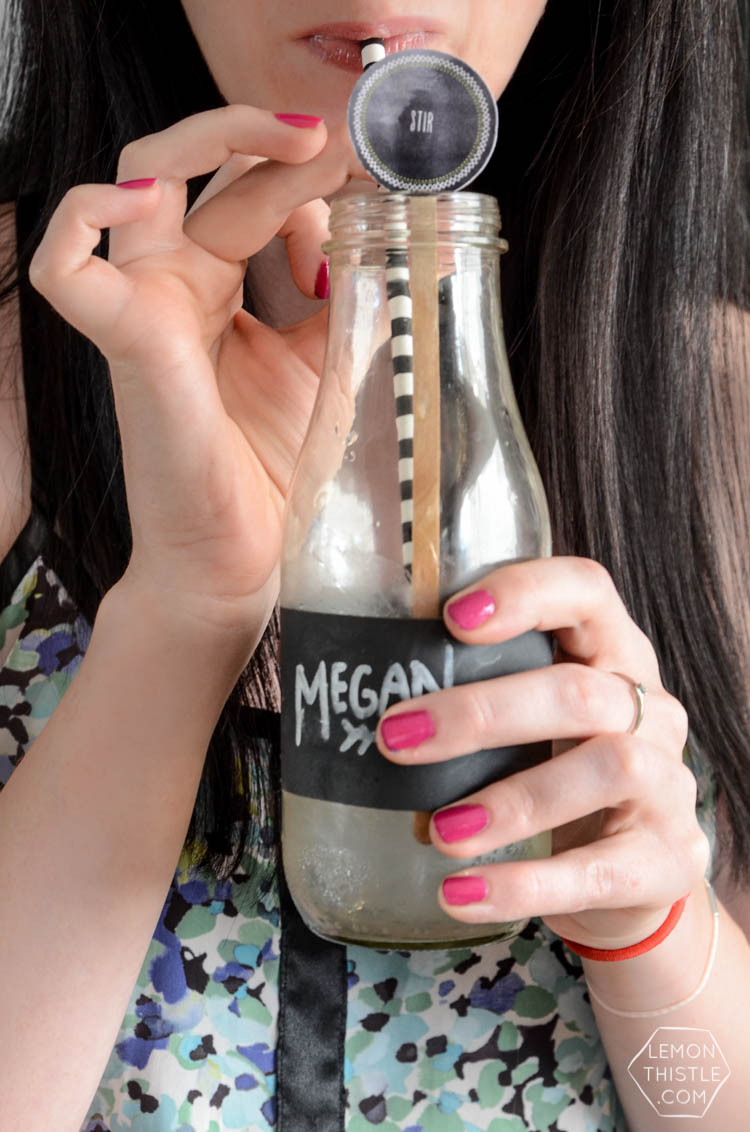 Can we talk for a minute about the difference between showers and parties where you all stand around and talk or walk to the dessert table then walk back to the living room and sit down for an hour wishing you were sitting within reach of the treats… and dinner parties where you sit around a table with friends sharing food (as much as you want!) and conversation without having to walk away to fill your tummy. Obviously you see which I'm a fan of! BUT there's something super pretty about food table decorations so I went with both. This way there was enough room on the table to fill with candles and paper feathers instead of all the treats. Win, win, right?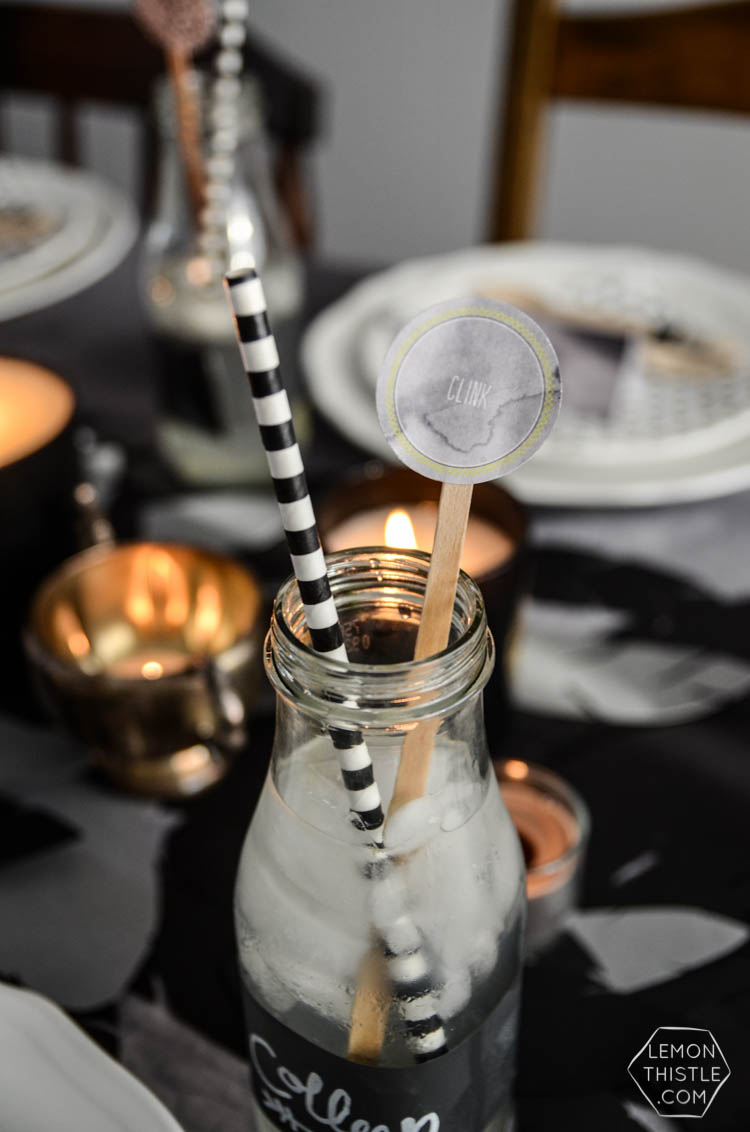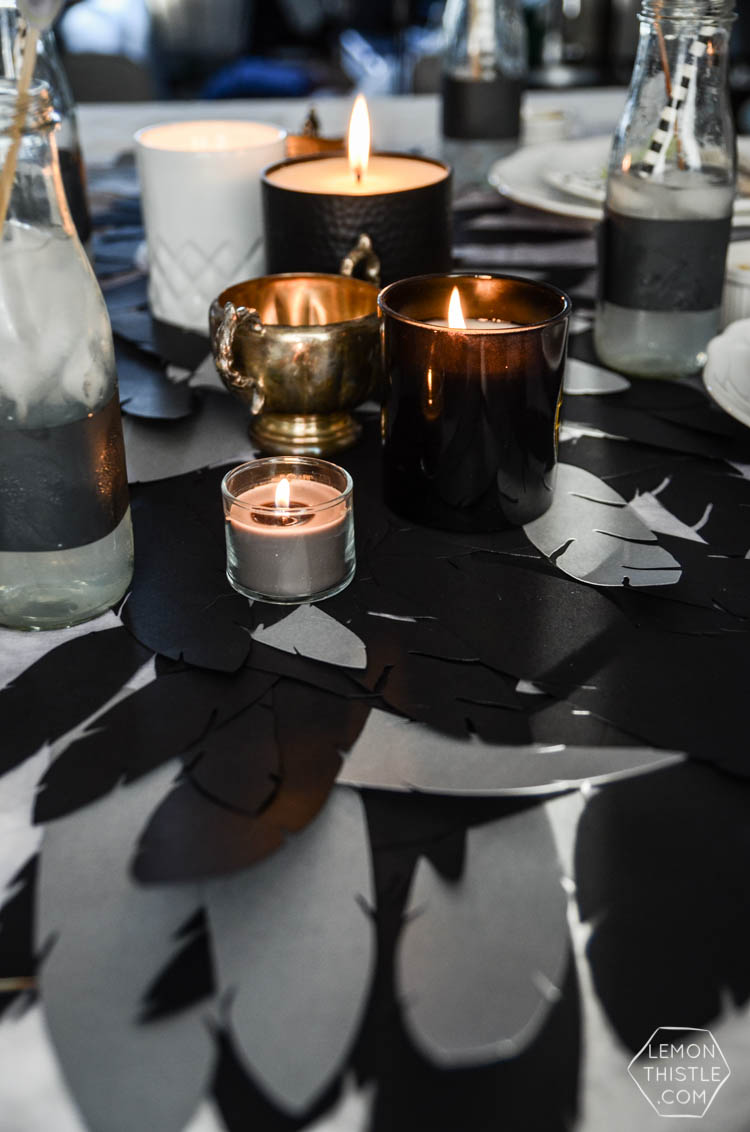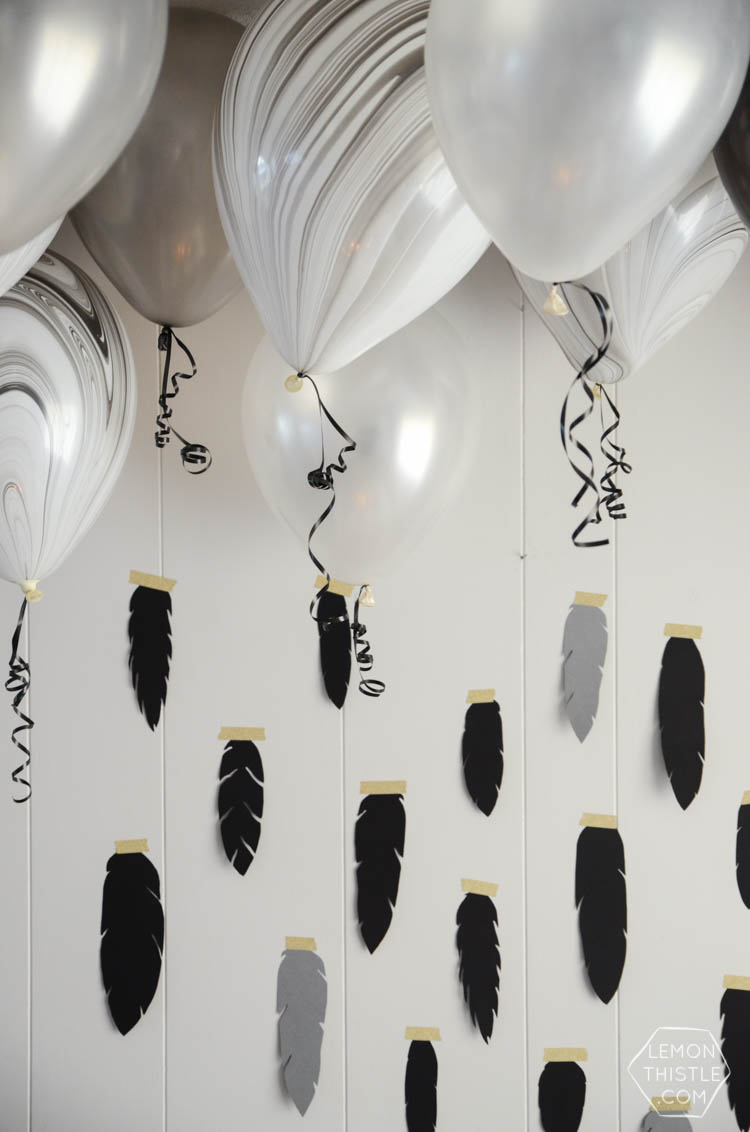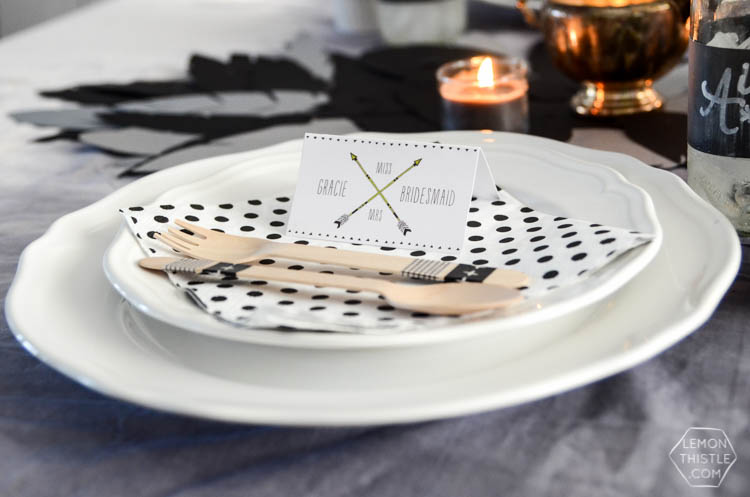 Ahh I am so in love with this party you guys! I really don't have anything else to say, but if you have a moment and love to party, you should definitely pop over and check out Modify Ink and play around with customizing a suite. You'll get some awesome inspiration for party palettes! If you want to see all the parties in the challenge, you can check them out here (there's some good ones!).