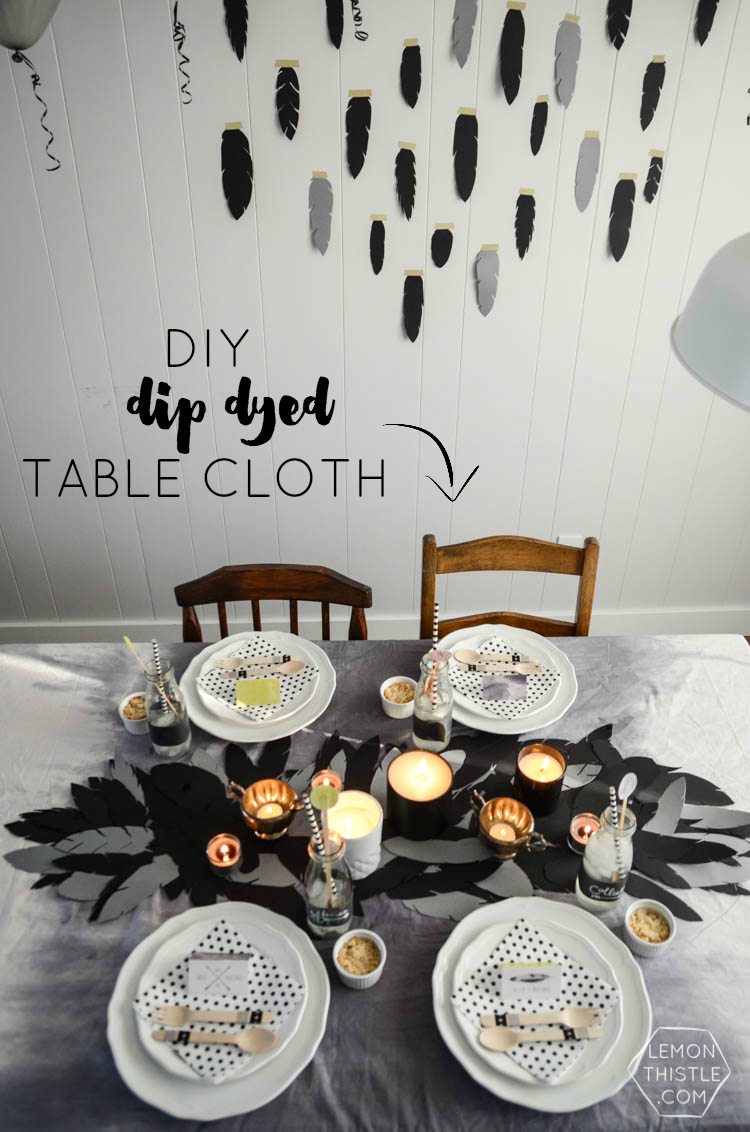 Did you catch my Black and White Boho Party from Friday? I sure hope so! I'm completely in love with the way it turned out and am excited to be sharing the quick and simple DIY for that fun moody dip dye table cloth I used today. I've already admitted that I'm totally obsessed with dip dying now. I rounded up some of my favourite DIYs using the technique just over a month ago and already tried my hand at dip dyed party horns and now this dip dye table cloth (and maybe one more that I just haven't posted yet). And table cloths? I love them… mostly because of how much I don't love my table (it's the worst!). Until we get around to making ourself a new one (we already have the wood, just not the time!) it will be table cloths for every party ever.
Here's the thing about this DIY… it's so easy it almost doesn't need instructions. If I tell you to dip dye something, I'm sure you get the idea. But since I was so nervous to try the trend (why?!) I'll give you the full how-to. Also… it's pretty darn quick. Like so quick that I may have pulled it together the morning of my party. But I know you're a better planner than I am… right?
Here's what you'll need to make your own:
White table cloth (cotton is best for dying! you could also use a flat sheet)
Powder dye of your choice, I used Rit Black
Metal or glass bowl full of warm water
Gloves so you don't get dip dyed hands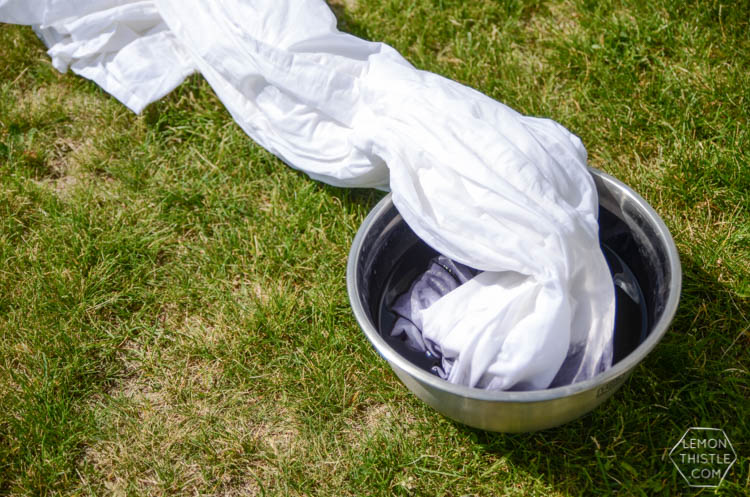 Put on your gloves- don't tempt fate and wait until you're dying. Then fill your bowl with warm water and add powder dye until it's darker than you think it needs to be. If you had extra material you could test the dye out BUT if you buy a prefab tablecloth, I'm guessing you don't. Go outside or to an area that you can lay out your table cloth to dry. The grass worked great! I chose to dye the centre of my table cloth and leave the ends white. To get this effect, I folded my tablecloth in half and dipped the folded end in. Dip dye gives a more gradual transition if your material has been wet first. I soaked my tablecloth in cold water before dying and love the uneven edge to the dye this gave me.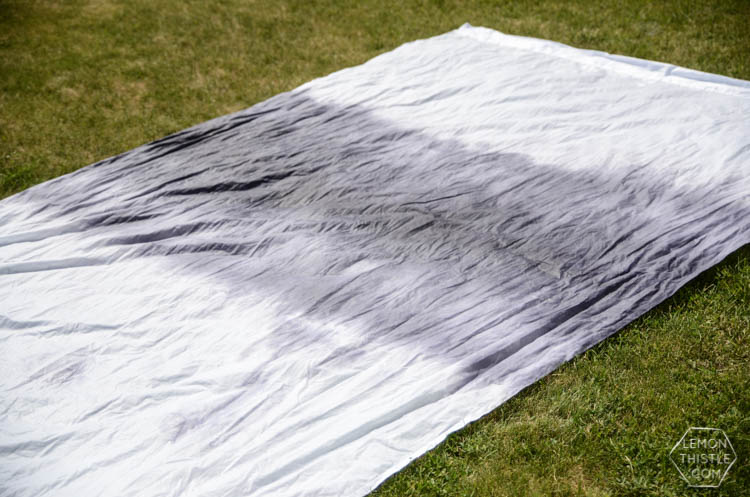 I slowly added more of the tablecloth to the dye to get an ombre type effect. Then, I squeezed out any excess before opening up to dry. When you check the colour, keep in mind that it will look a bit darker before it dries so make it even a bit darker than you think is necessary.
That's it! It's best to wash your cloth with some vinegar before using it. It will help keep the colour! See, wasn't that easy? Dye isn't as scary as I thought it was- it's a whole new world of DIY possibilities!
I'll be back on Wednesday with an awesome giveaway and then I will have the feather templates from this party on Friday! Hope to see you then, friends :)