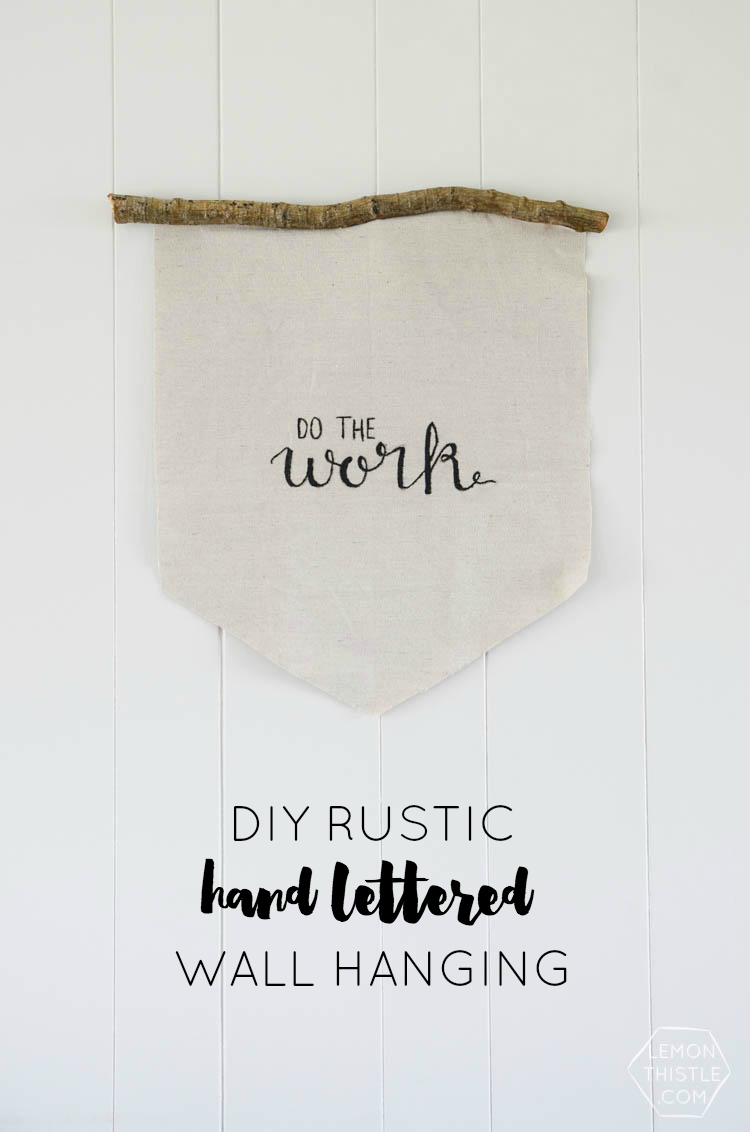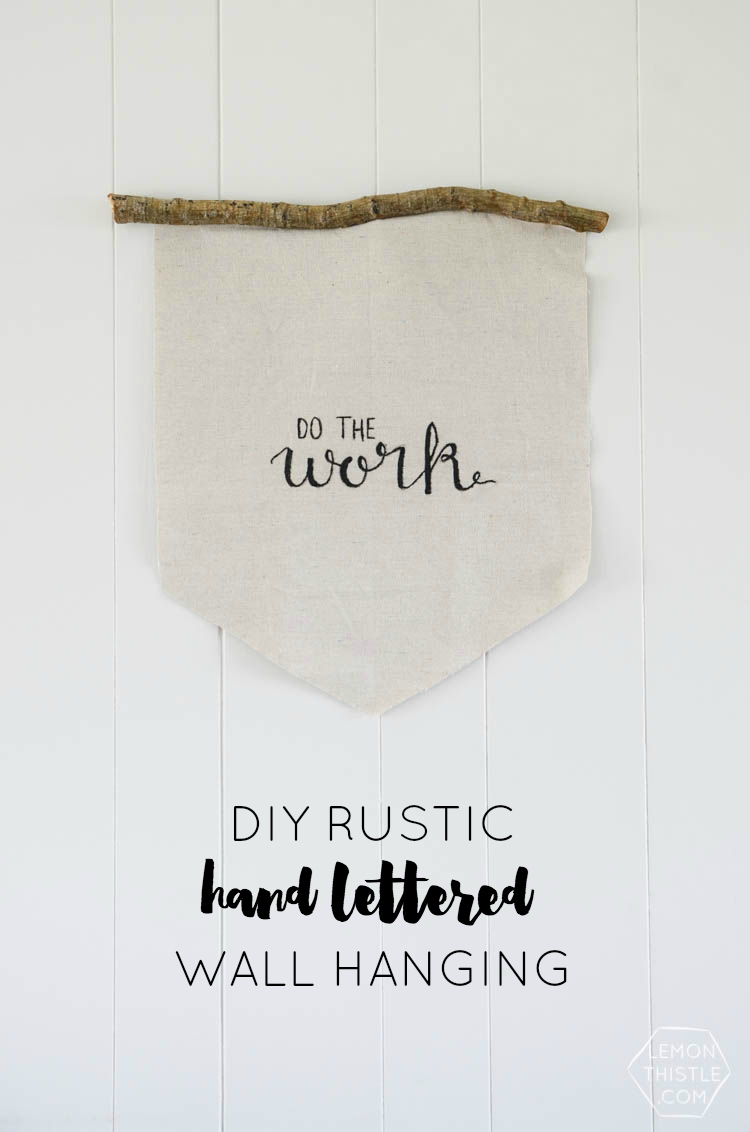 Hello blog friends! Today I'm excited to be sharing this DIY Rustic Hand Lettered Wall Hanging that says, 'Do the work'. This little guy is hanging in my office to help motivate me (although I'm not sure how successful it's been, it's definitely pretty to look at!). For this DIY I've got a short video from my friends at Shaw TV to give you the how-to as well as a free printable template if you'd like to make one for yourself! Let's get down to it, shall we?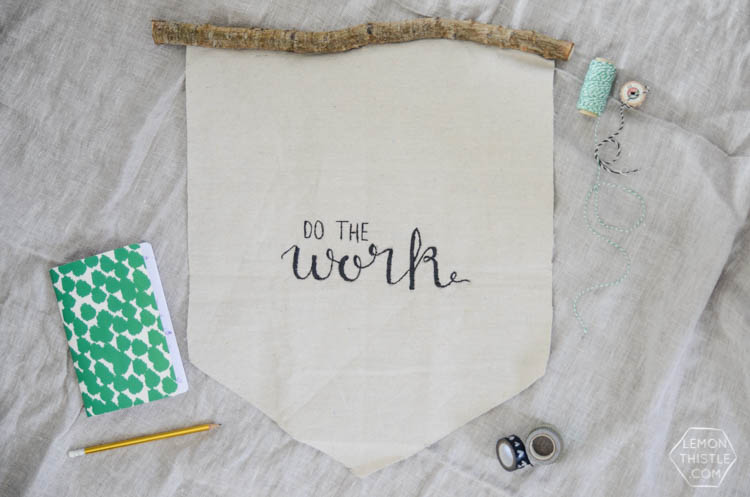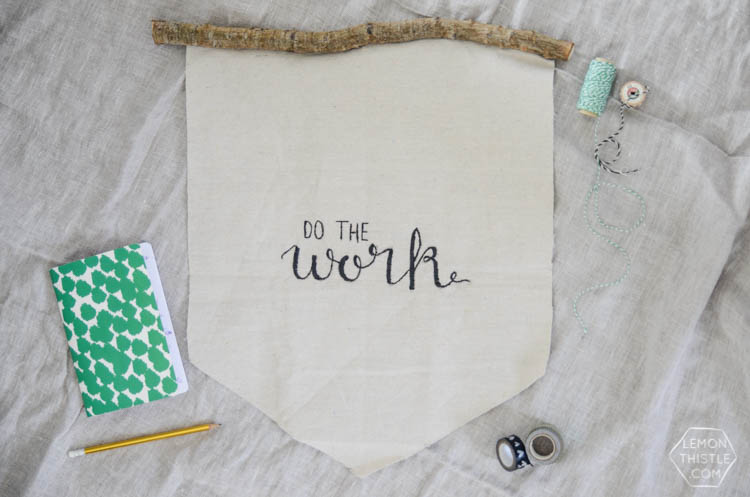 Okay, before we do… my daughter has started saying 'shall we?' and it melts my heart! She's such a parrot these days and that's one of the cuter things she says. Not quite as cute? Today in the grocery store I said 'darn' because they were out of bagels, so she parroted that and when I told her that we shouldn't say that word, she started shouting it over and over. Oohhh toddlers. But really now, shall we?
Here's what you'll need to make your own:
Sturdy fabric (I used drop cloth)
Thick stick (I used branch cutters for mine)
Scissors
Paint (I love Tulip Soft Matte Black, but any paint should work)
Thin, stiff bristled paint brush
Hot glue gun
Pencil
Start by cutting your fabric about an inch narrower than your stick. I chose to cut the bottom of my hanging into a point. Next, take your template (you can paint anything you want to on here!) and colour with a heavy pencil over the back. Turn it over and line it up where you would like the design, tracing over the letters firmly to transfer a thin outline to your fabric. Then, you can paint over it! The video gives some tips on painting thin designs on a course fabric.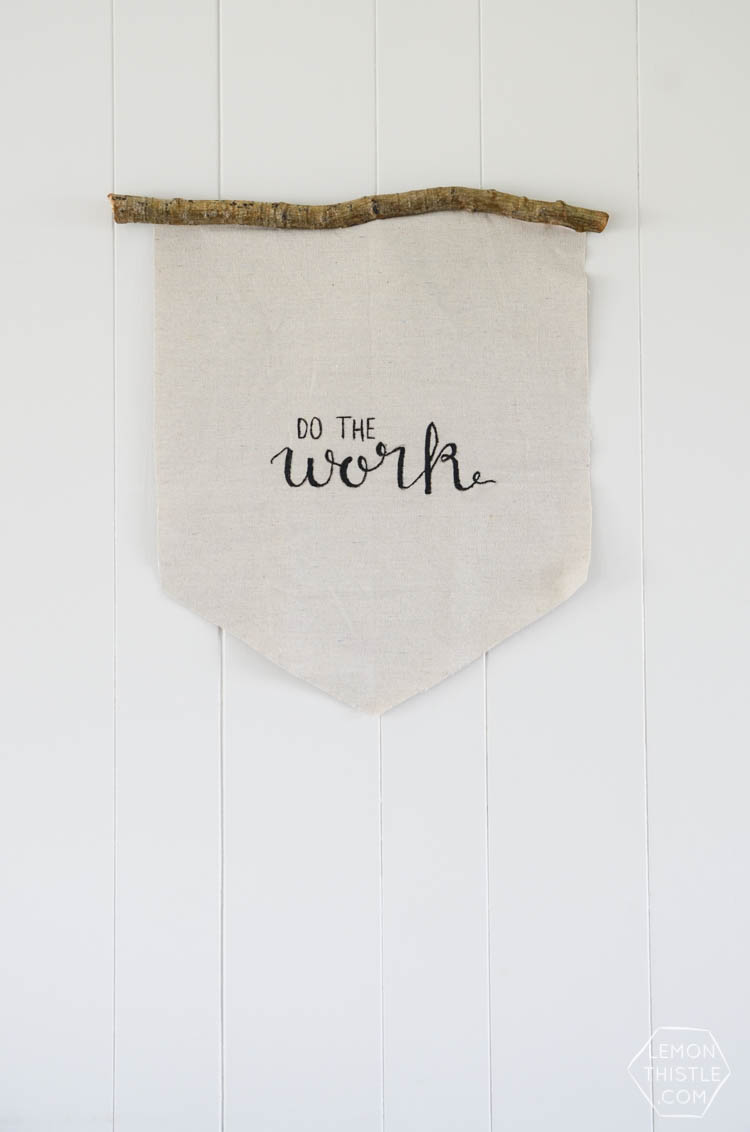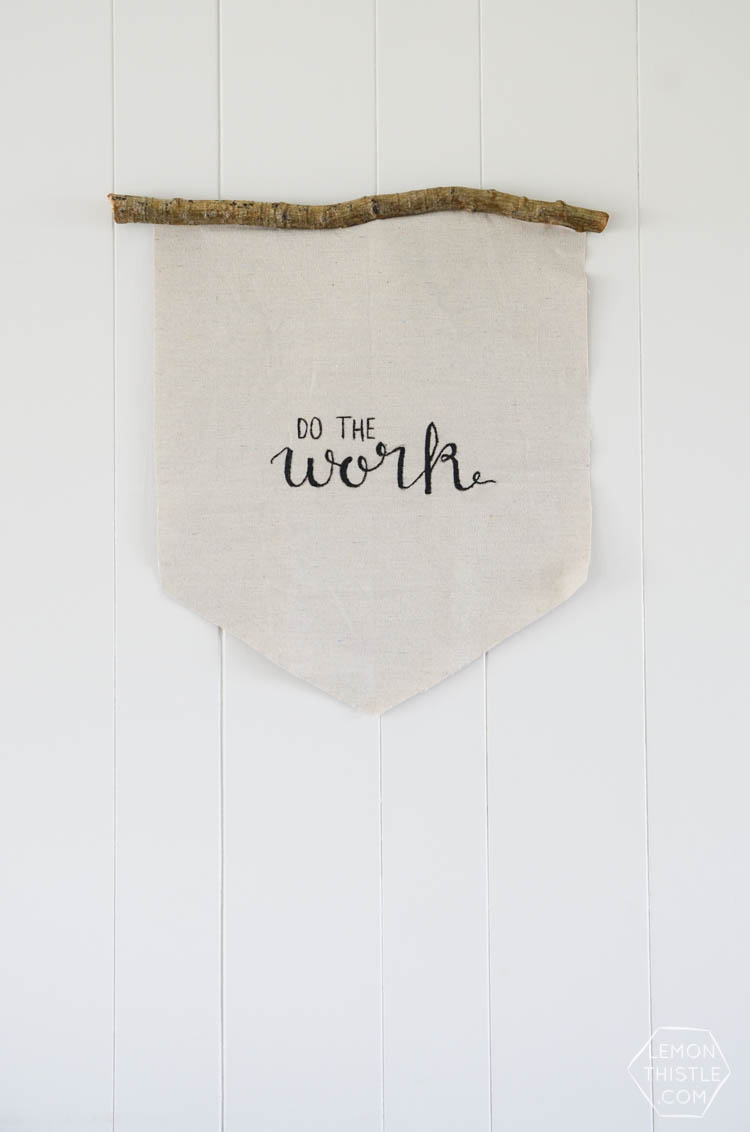 When it's dry, you can glue your hanging to the stick. I add glue to the stick then press the cloth up against it. I cut off any excess since sticks aren't typically straight! That's all there is to it! So tell me… what would you write on your wall hanging? After writing this I kind of want to make a big ol' 'Shall we?' for my daughters walls. But maybe I'll sleep on that idea ;)
Like what you see?
Sign up to receive a once-a-week newsletter from me with new posts, exciting updates, exclusive discounts and freebies. Just good stuff!