First off, I want to take a minute and give a big Canadian SORRY for all the glitchy issues with my blog lately! If you didn't notice (hurray!), it has been having issues for the past month but hit a wall and was down all day yesterday and the day before. UGH! Technical issues are not my favourite part of blogging at all, but I'm happy to say that we're back up and running and I am so- so grateful! I'm hopping on an airplane in a couple of hours to head to my first ever blogging conference, SNAP! These techy issues have been consuming me and I'm so excited to be heading away to the conference without worrying about all the issues in the back of my mind.
This month has been a whirlwind! I'm so thrilled to have created these two bright projects for two of my favourite blogs, I couldn't help but share a sneak peak with you all!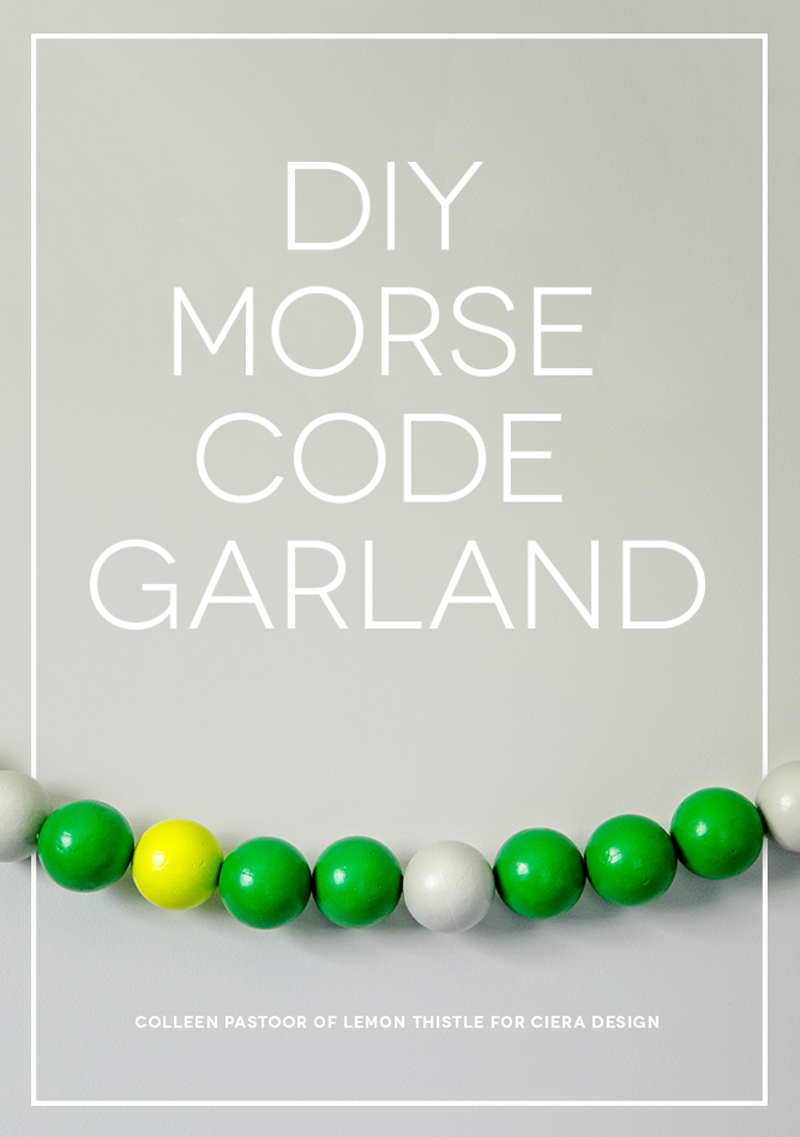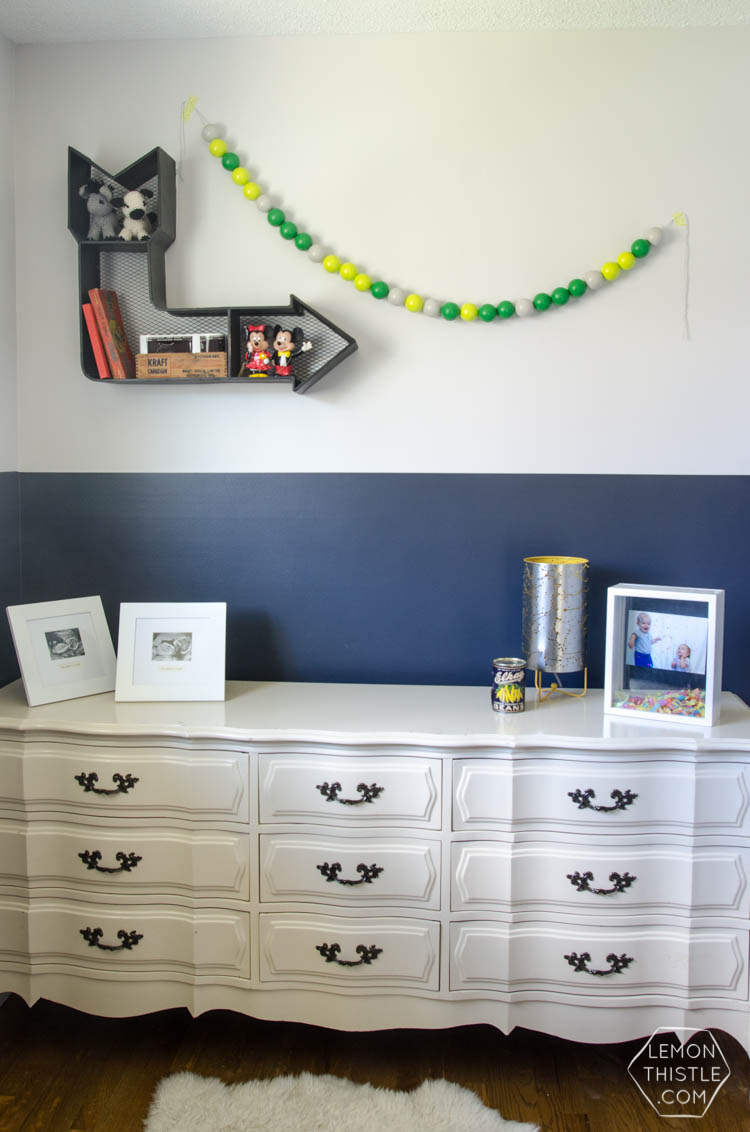 First up is this bright Morse Code Garland that is over on Ciera Design. This guy spells out a secret message in morse code and that makes my nerdy side oh so happy! I picked some bright bold colours to liven up my kiddos room and it's really brought so much life into that room! Until now it was all navy and neutrals (which I also love… but it's a kid's room, ya' know?).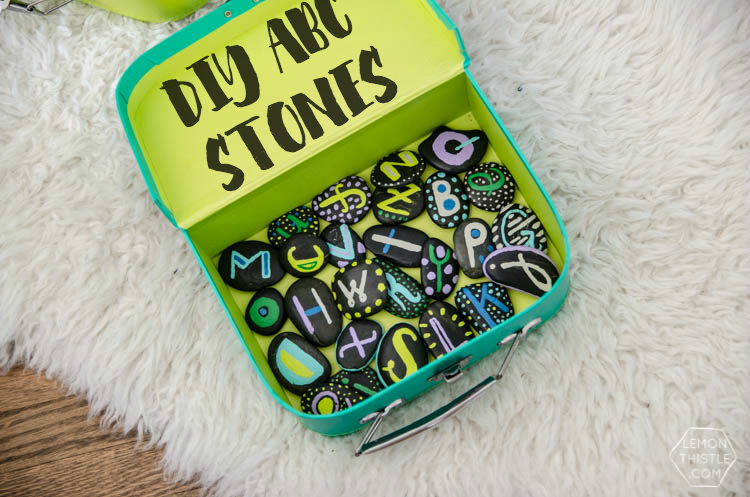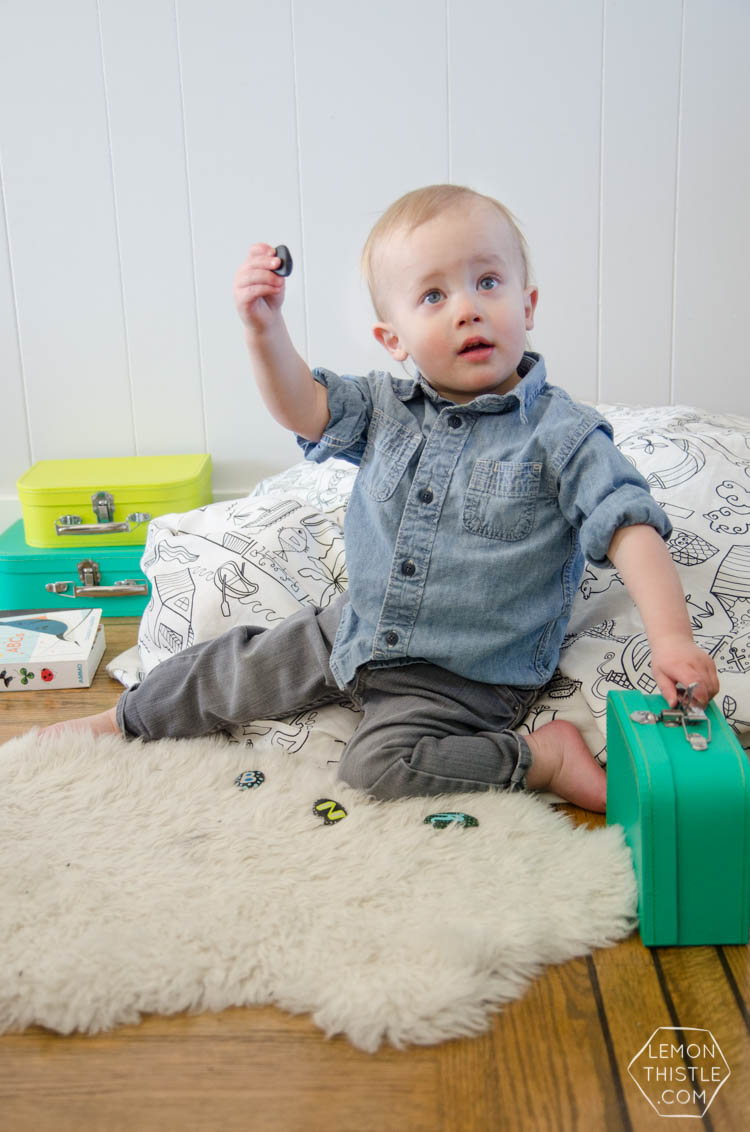 Next up are these fun ABC Stones for The Land of Nod's blog, Honest to Nod. I created DIY Story Stones last year and they have been such a hit with the recipient (I talk a bit more about that over on Honest to Nod) that I was itching to try a variation. Right now my kiddos are a bit too young for this, they mostly just like transferring the rocks between suitcases and showing all the pretty rocks to me. The way they say rocks? The cutest thing ever, if you were wondering.
Oh! And before I go, I had to sneak in a cute picture of Emmitt… this is a 'behind the scenes' shot. Shane's trying his best to hold the reflector still for me to take a picture and Mr. E just couldn't make it easy on him. Also- I know he doesn't look very happy in this photo, but this was taken in between him running laps around us giggling, he'd take a rest :)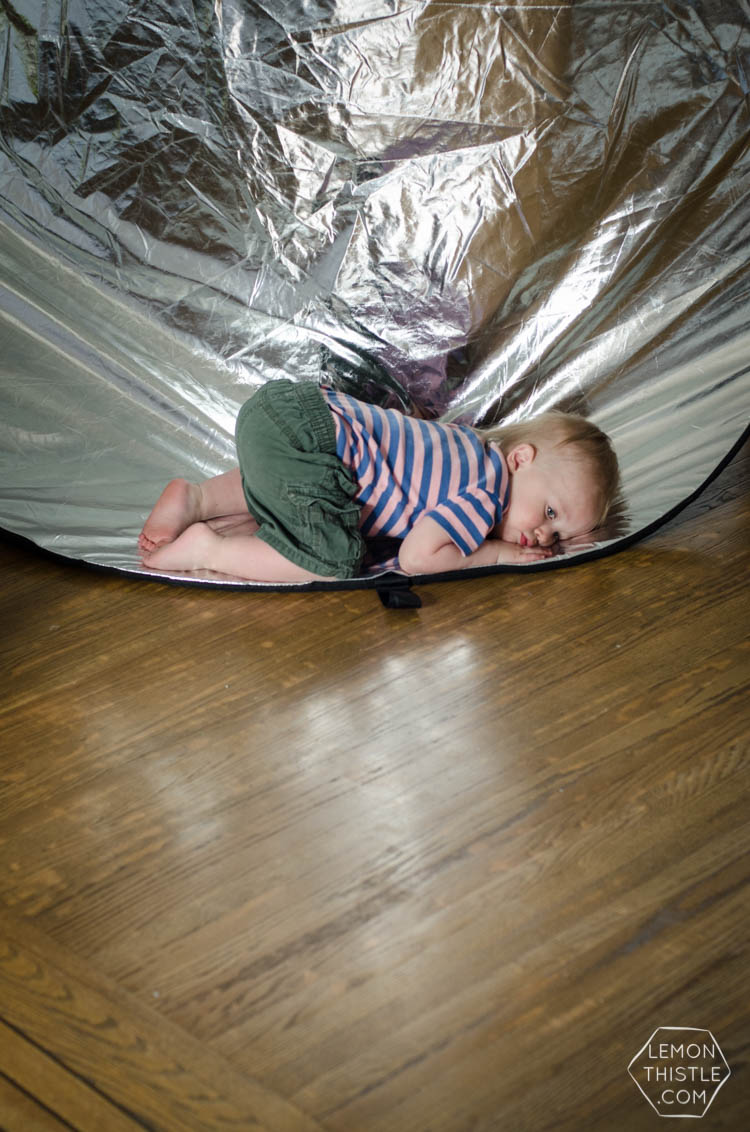 Alright! Well wish me luck at my conference, I'm so anxious excited to get there and get started! I have almost a whole day of travel ahead of me… like 12 hours with the layovers I was given (serves me right for leaving tickets until the last minute). And tell me… do you guys want a recap of the conference? Lemme know!