LOVE brush lettering? Me too! I'd love if you joined me to learn brush lettering (no fancy pants skills required!). Get all the details on my new e-course RIGHT HERE.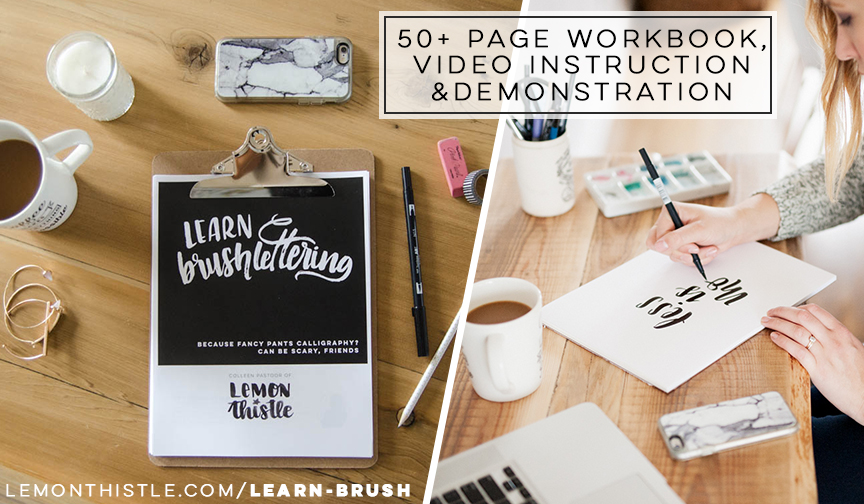 ---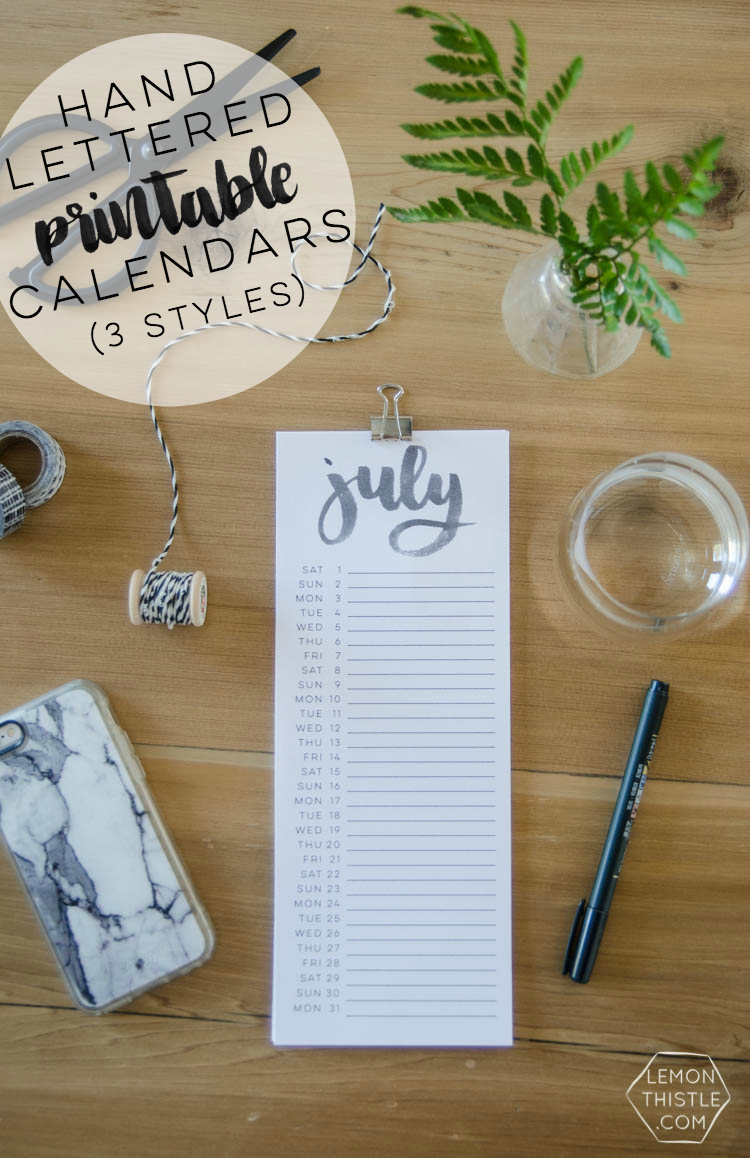 This is one of my most exciting posts to write each year, because I know so many of you are waiting patiently (or emailing me every couple weeks- but I'm good with it). If you're new to Lemon Thistle, every year I create a hand lettered calendar… well, actually three hand lettered calendars. And today is the day they officially launch (although I let it slip to my email list last week).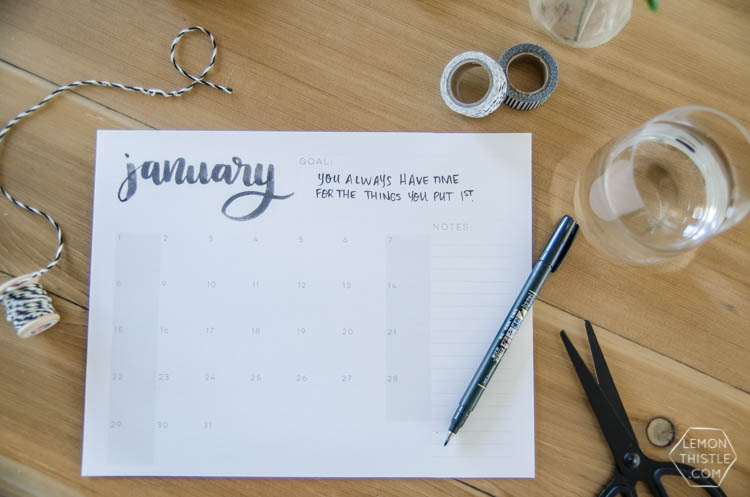 These printable calendars have been my most requested project every. single. year. and that makes me crazy happy- because I love to make them for you! I'm such a planner, I love to have calendars upon calendars to keep track of everything in my life. Your versions this year? The classic grid calendar, list calendar (that I use for budgeting, you can see how here), and perpetual calendar (so perfect for birthdays, it's good year after year!).
This year I left the brush lettering with the ink look as it scanned in. I'm loving the more natural look of the lettering and I hope you do as well!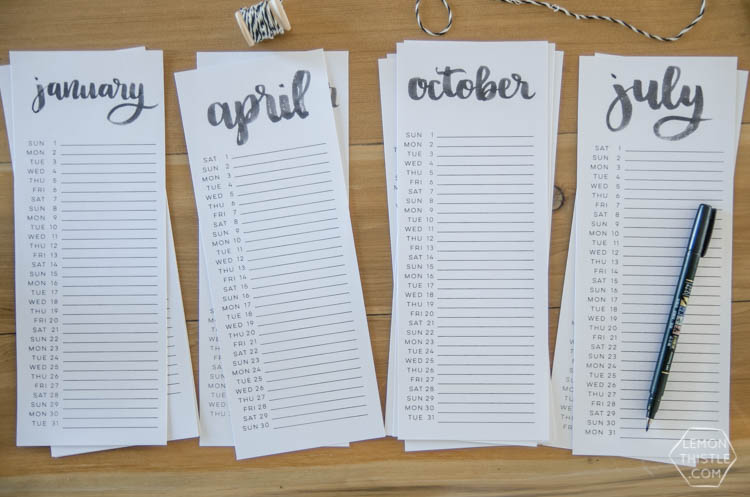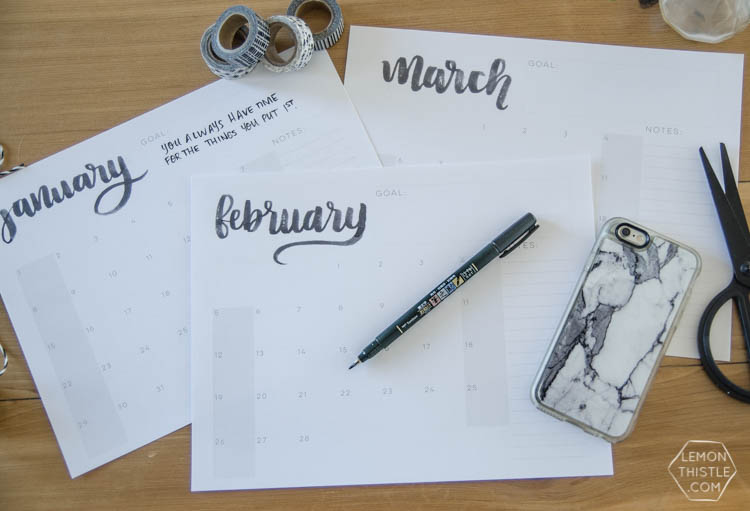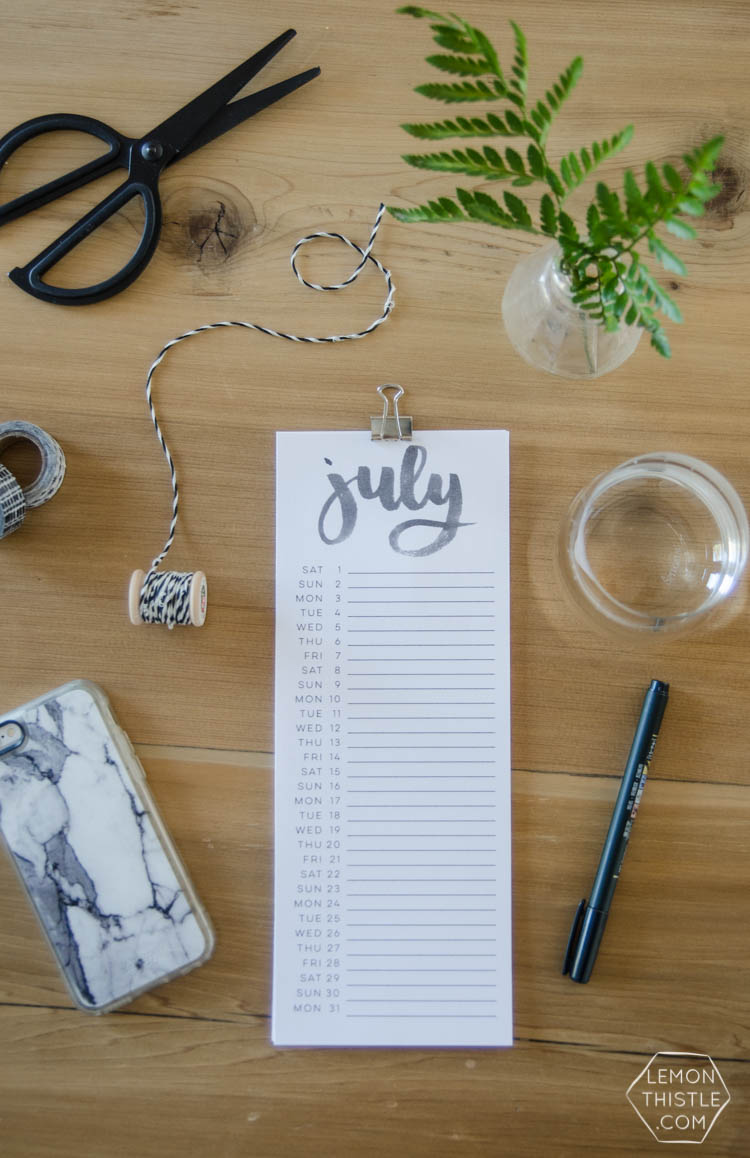 Just like last year, these calendars will be available for free to my e-mail subscribers (only until January 1st) as well as in my shop… so get your planning on now! All new subscribers will automatically be sent access.
UPDATE: 2022 CALENDARS ARE AVAILABLE! That means that the 2021 calendars have been moved to my shop. You can find them RIGHT HERE. Or you can get the 2022 calendars to your inbox by entering your email HERE!
What's your email list for, Colleen? Great question, friend. You can expect to hear from me once a week with exciting updates, a little chatter, exclusive freebies (heck yes!) and special discounts- oh, and links to new posts. I know that you guard your email with your life- I promise I won't send you any spam or ever share your email. Just Lemon Thistle goodness.
IMPORTANT: Make sure to check your junk mail for the confirmation! I've set the freebie webpage with the three options to open automatically when you hit the big button 'confirm' or 'sign me up' in your confirmation email. Head back over to that email and click it again then make sure you read that page to pick which one you want! If you've missed it, the link to that same page will be at the bottom of each and every newsletter I send.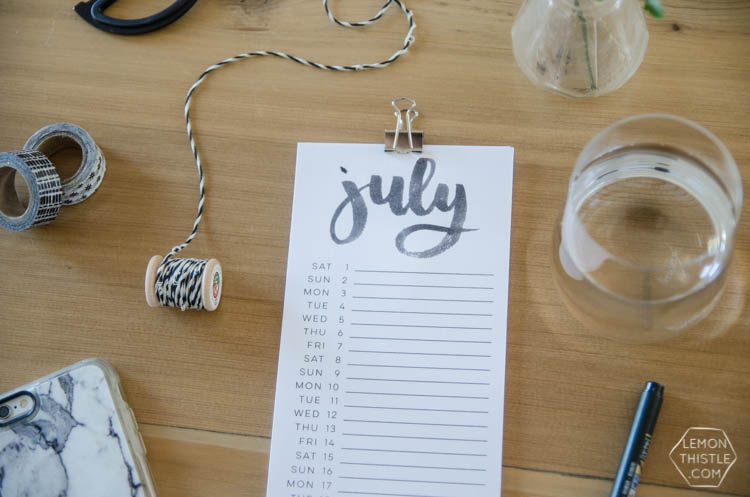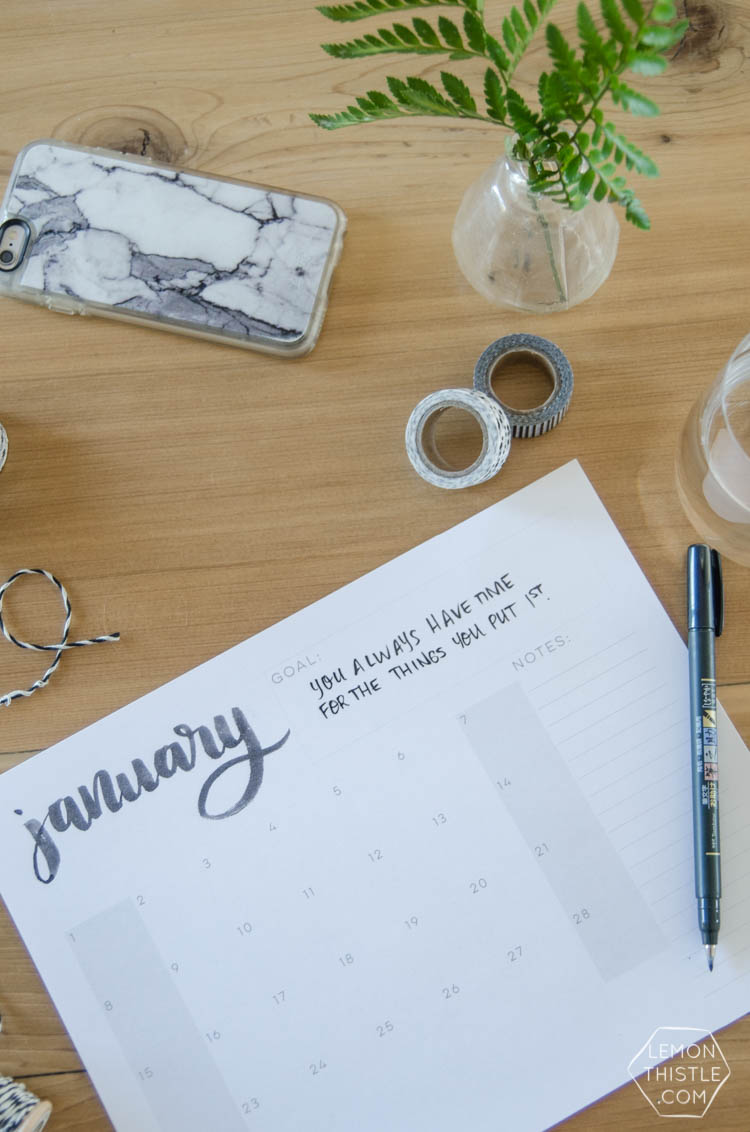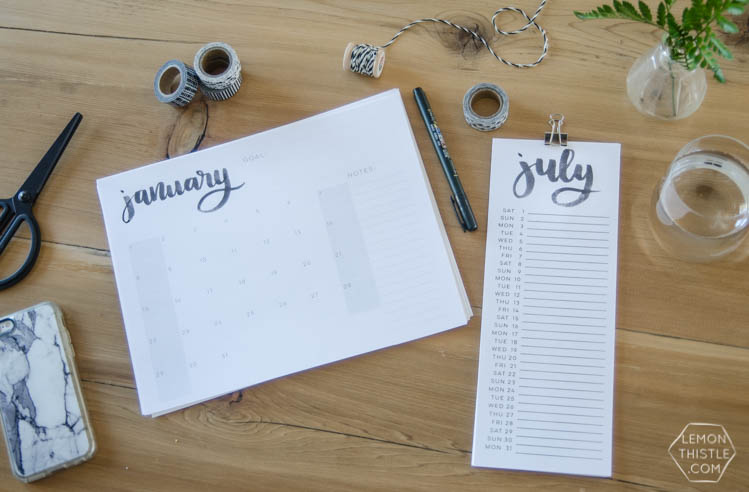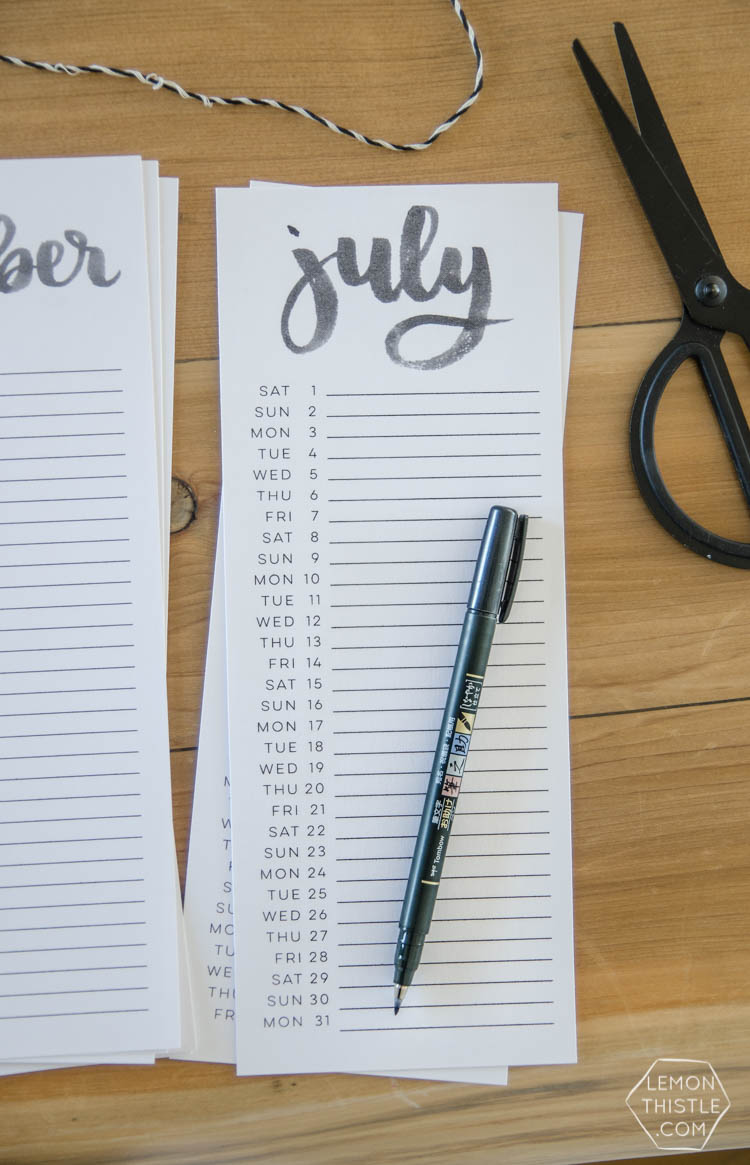 You can also get the DIY instructions to build a stand for the list calendars right here (which makes the perfect Christmas gift!). And if you need to whip your budget into shape, you can get all the details on how I use the list calendar for easier budgeting right over here. And once you've got your hands on your calendars I'd love to see them in action!
LOVE handlettering?
Me too! I would love if you joined me for my Learn Brush Lettering e-course. Get all the information on this interactive video and workbook based course right HERE!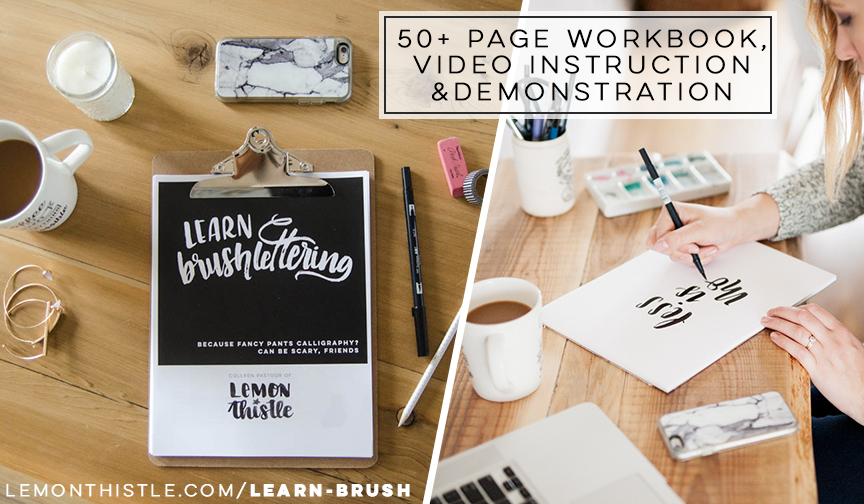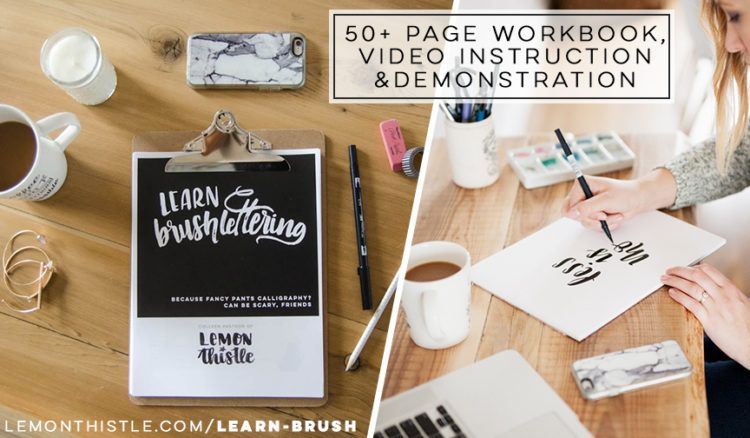 LIKE IT? PIN IT!