This holiday prep printable checklist is free to download to help take the overwhelm out of holiday planning and put it it one pretty little place!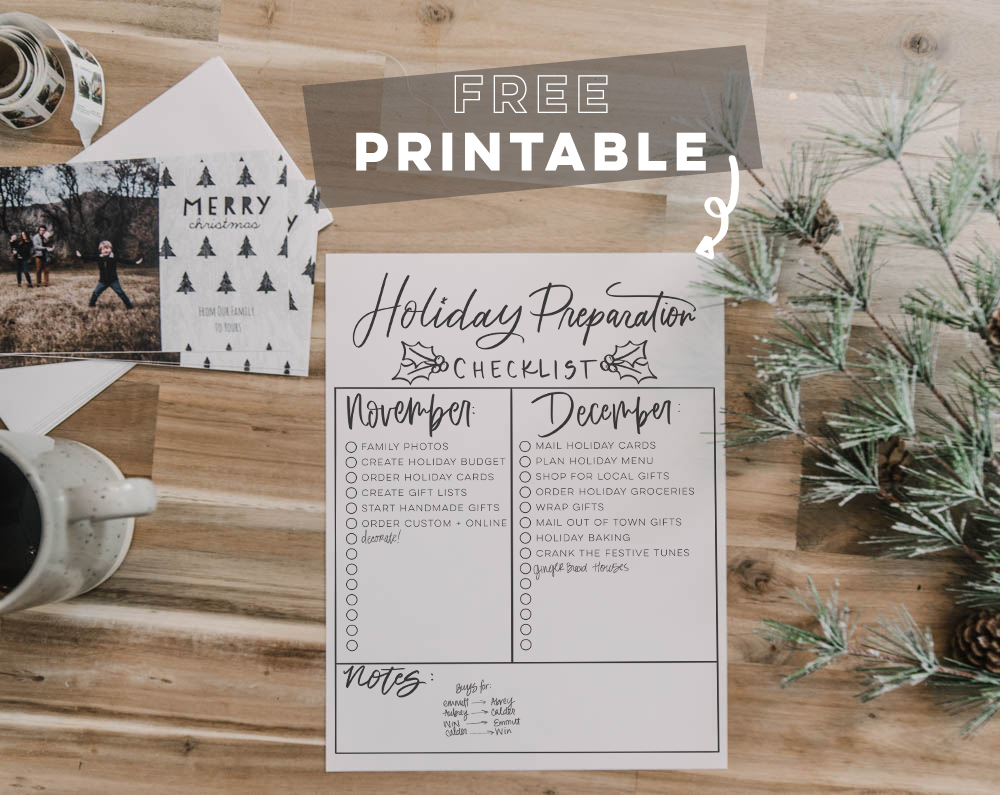 Heading into the holidays, it's easy to get a bit overwhelmed by all the things there are to do. I find that getting all of the things I'm trying to remember out of my head and onto paper always takes away the overwhelm. If you've been following Lemon Thistle for a while, this won't surprise you because I love to make and share lists!
So today I'm excited to partner with Walmart Photo to bring you a free holiday prep printable checklist. It's pretty bare bones with some classic prep items, but there's plenty of room to write your own additional tasks or dreams down and even space for notes- which I'm using to remember who's buying for who in the family gift exchange.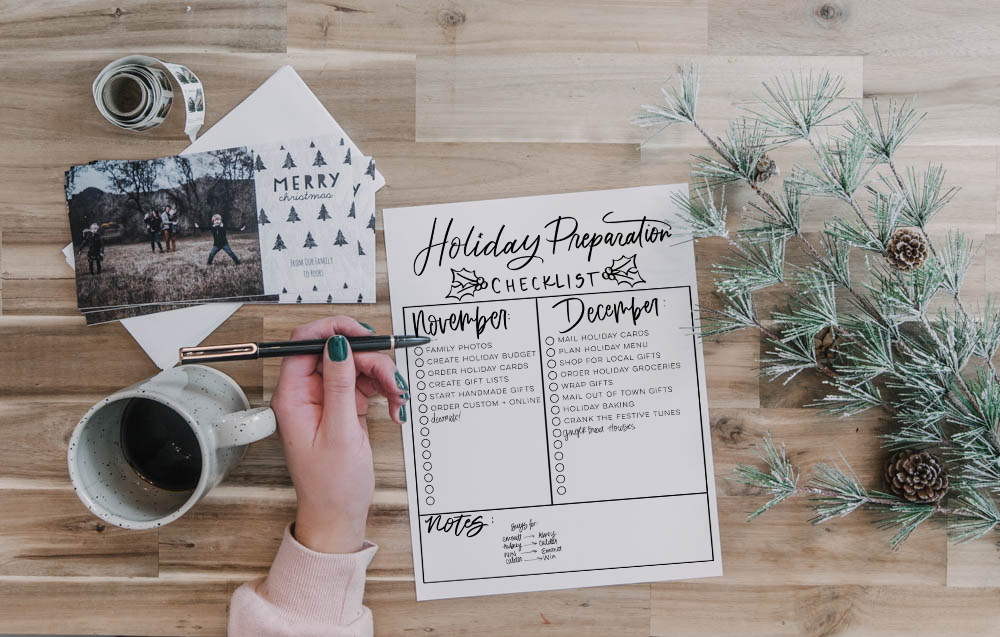 I love to include some fun items along with all the 'necessary' tasks. Gingerbread? I'm looking forward to checking that one off the list. I should also add in a hot chocolate and Christmas lights drive as well. 
Before we get to the download, if sending holiday cards is on your list as well, I want to help you check it off in a hurry! This year, more than ever, we're finding ways to connect with loved ones near and far without actually getting together and holiday cards is such a special way to do this. It reminds me of my childhood, but now we are looking at getting our photos printed right on the card instead of tucking them inside, so it's time to plan them now!
These cute cards I have printed up are from Walmart Photo's same day services. You can upload your photos into one of their ready to go designs and have them printed by this afternoon. So even if you're feeling a bit behind on your holiday to-do list, you can catch right up! This design is called 'Forest of Christmas' and I love the playful scandi style!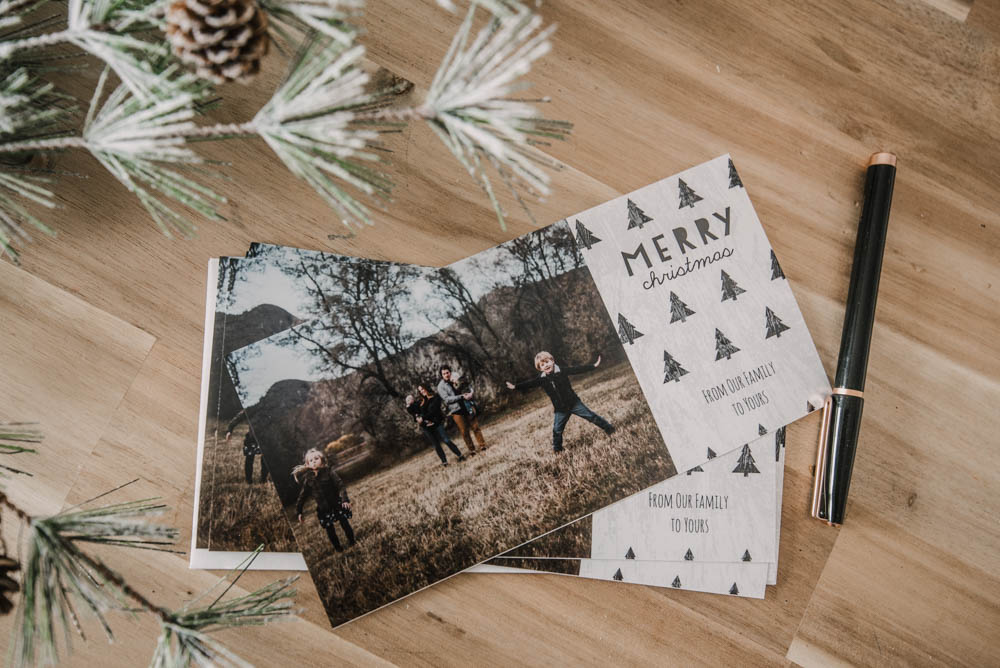 If you missed my post earlier this week, Walmart Photo has so many fun options for photo holiday cards, here's a couple from that post I'm loving! You can check out that post with 5 simple ways to display your holiday cards RIGHT HERE.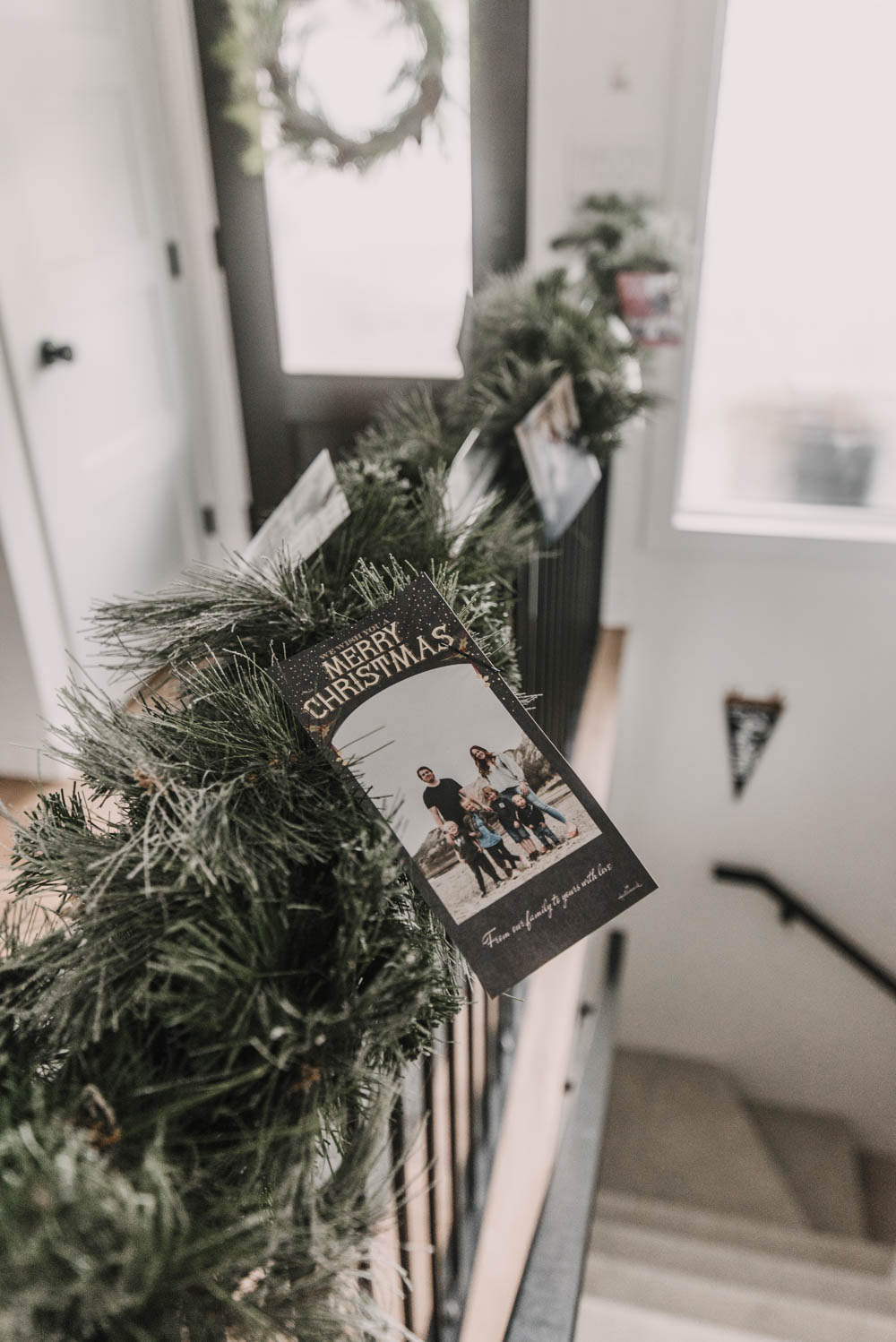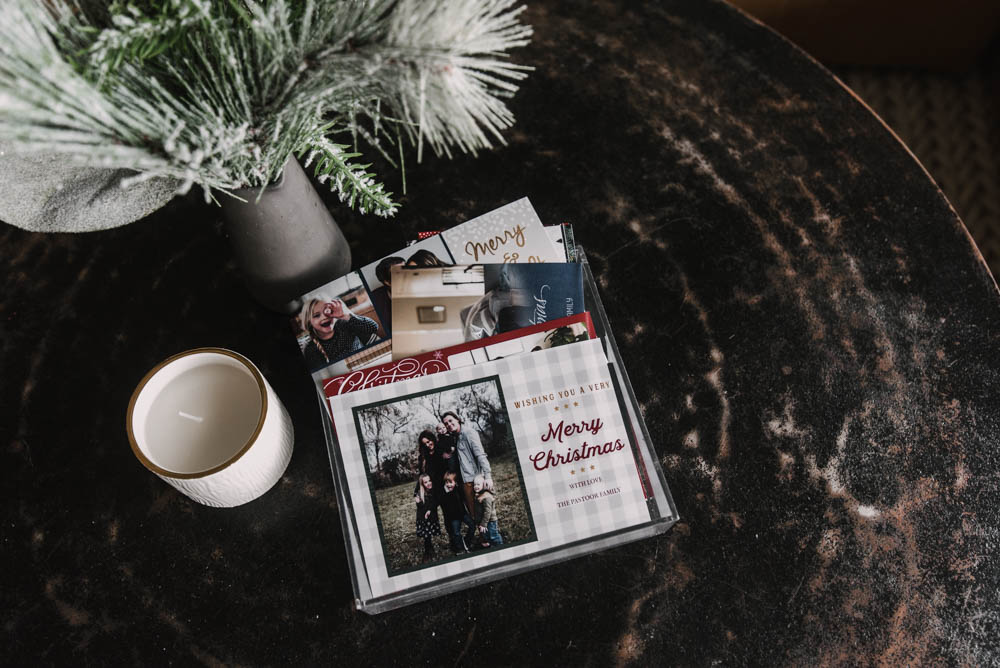 Alright, let's get that printable into your hands! As always, the printable is for personal use only, not for resale or distribution. Just click the linked words below to open up the PDF or JPG and save it for yourself!
PDF PRINTABLE CHECKLIST / JPG PRINTABLE CHECKLIST
As always, if you use this printable, I'd so love to see it in action! You can share it with me on social media @colleenpastoor or by email. Hope this helps you get all your holiday planning in one place and out of your head, it'll do wonders for your mood to not have to remember everything!