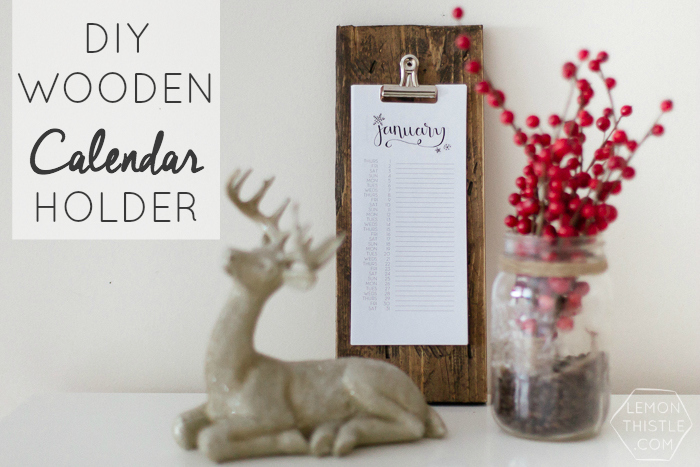 I'm really excited about today's post, friends! If you follow me on Instagram, you saw me share this goooorgeous calendar stand for my free printable calendars. I didn't make it. Nope, a reader (and new friend!) Jennifer Hawkins created it for the calendar she printed for herself (and her friends and family for Christmas) and shared the photo with me on Facebook. I died, of course, and begged her to make another one and share the DIY with me! Then I shared her photo on my Instagram and you all liked it too- so I'm excited to be able to share it with you!
If the name Jennifer Hawkins sounds familiar- it's because she's the same talented lady that submitted her daughter's birthday shoot to Lemon Thistle this fall (those pictures still make me swoon!). So basically, she's wonderful and you should tell her that.
In other news… if you haven't gotten your free printable calendar yet- I'm releasing it for everyone today! So if you hop back over to the original post, you'll be able to download all three calendars for free! If you're a part of my e-mail list, I'll be launching your next freebie on Monday… and it's pretty awesome, if I do say so myself!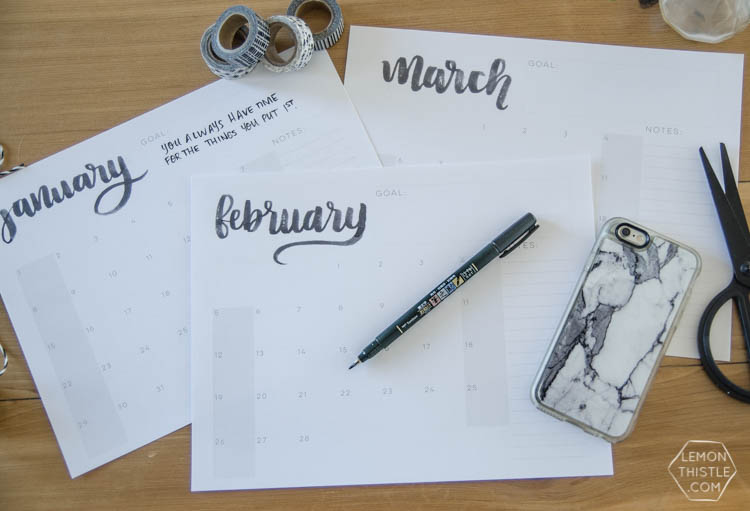 Alright, back to the calendar stand! I'll turn it over to Jennifer now: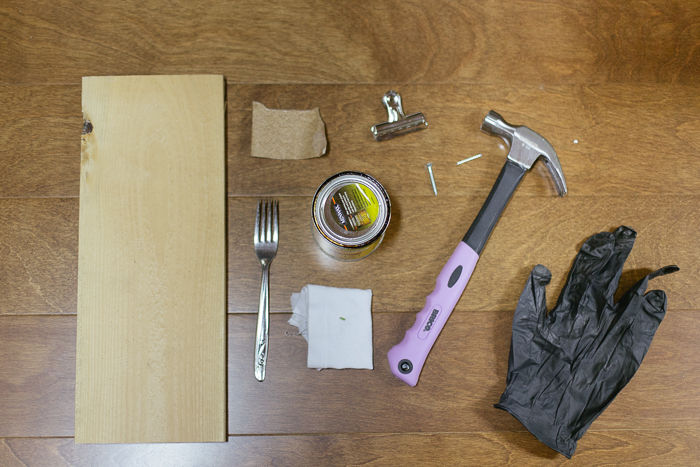 Here's what you'll need to make your very own:

1×6 wood purchased from the hardware store and cut to 14" in length
Minwax stain: Dark Walnut
Sand paper 80 grain
2 Inch metal paper clip, & small nail for hanging
Hammer
Fork, Screw (for distressing)
Small old rag
Plastic gloves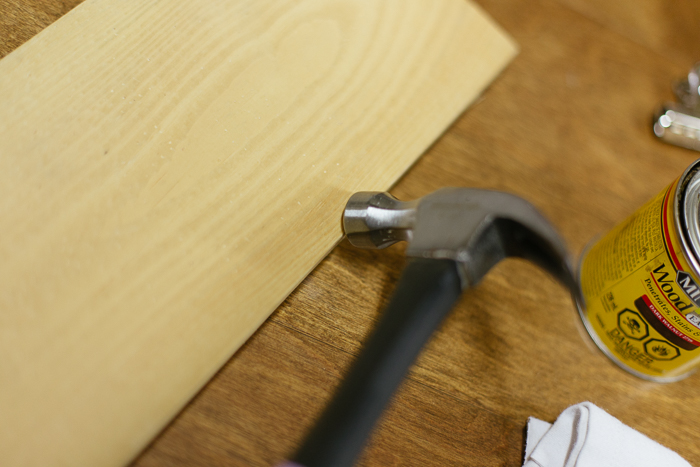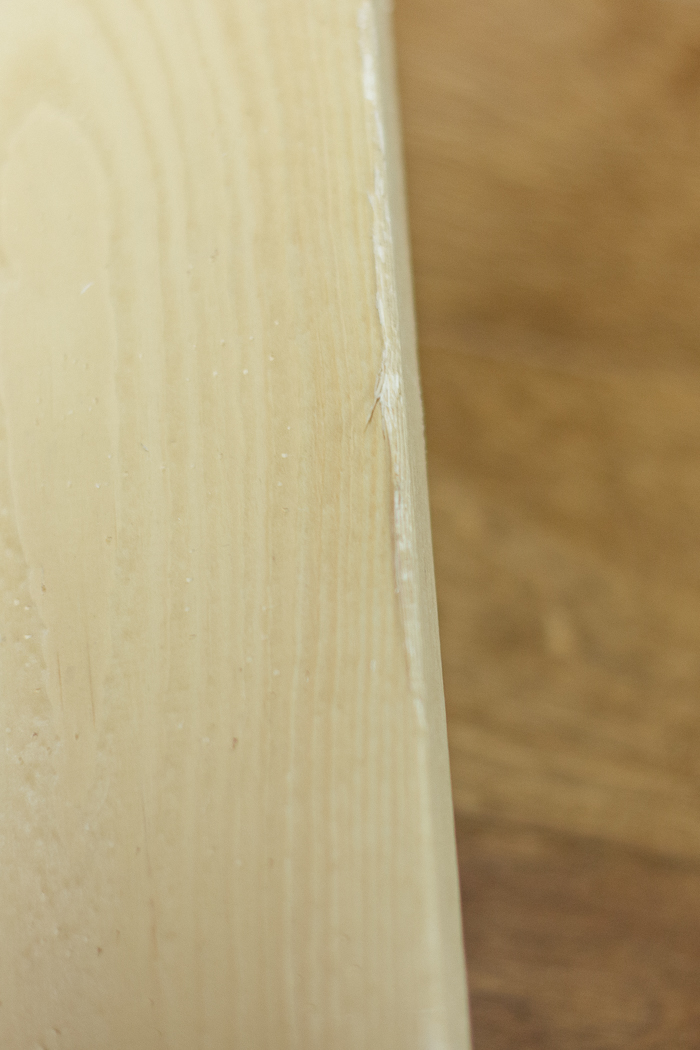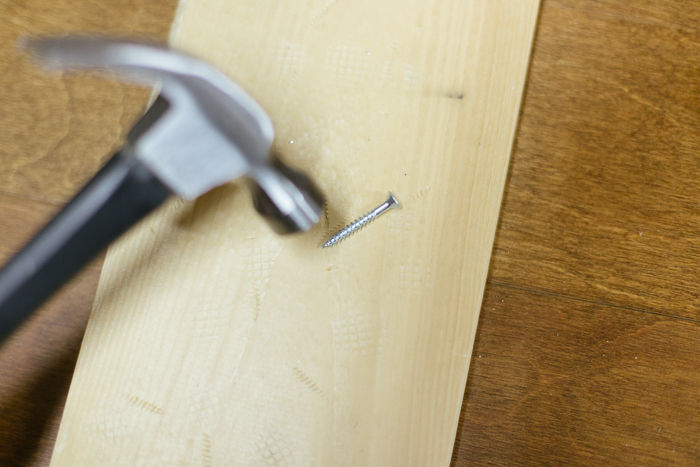 Once you've gathered all your supplies, you can get started distressing the wood. First, use the hammer to distress the wood. I hammered the edges to give the effect of a knot running along the edge of the stand. I then hammered the stand randomly to create a texture in the wood. Next, I used the hammer to hit the end of the screw into the wood. This created a circular indentation in the wood. Lastly, I used the end of the fork to create small holes randomly through out the stand.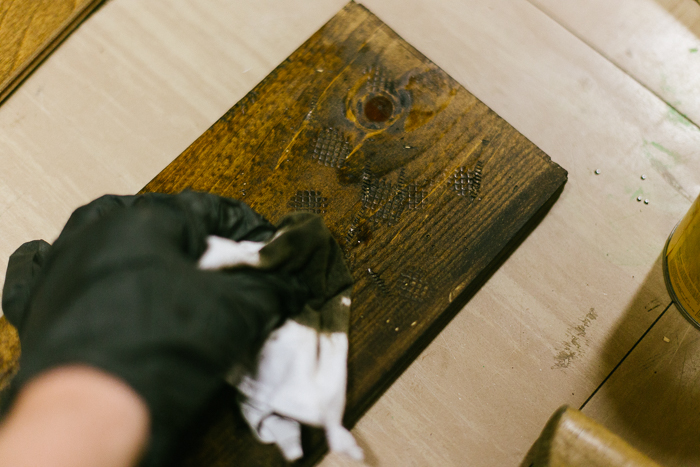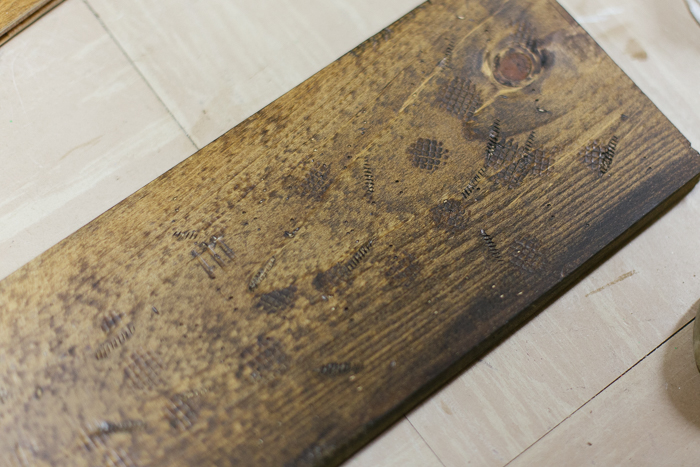 Next, I used an old rag, and applied a heavy coat of stain to the stand. Once entirely covered, I used a clean side of the rag to wipe away the stain that had no yet soaked into the stand. This takes about 5 minutes as the darker spots need a little more attention.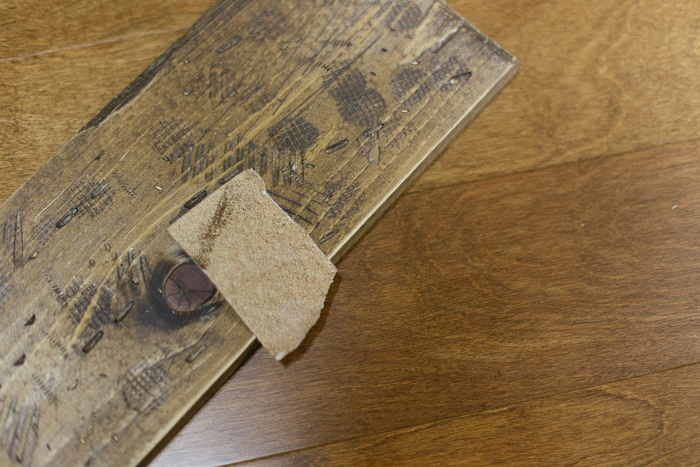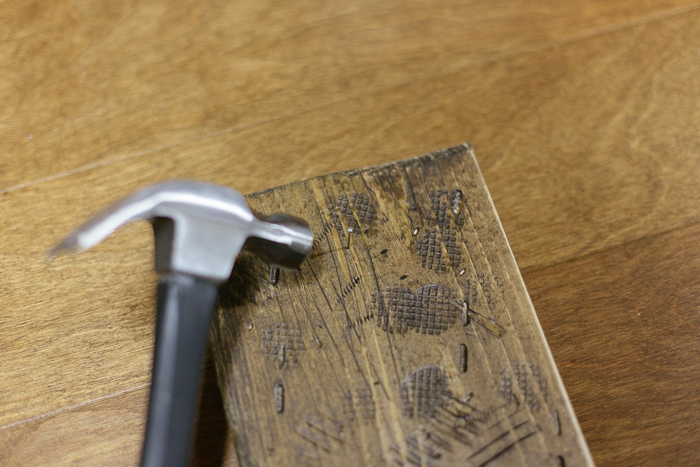 Once dried (I let it sit for 3 hours), take sand paper to the edges to give it a more distressed/ rustic look. I then measured to the find the middle of the board and hammered in a nail to hang the metal clip.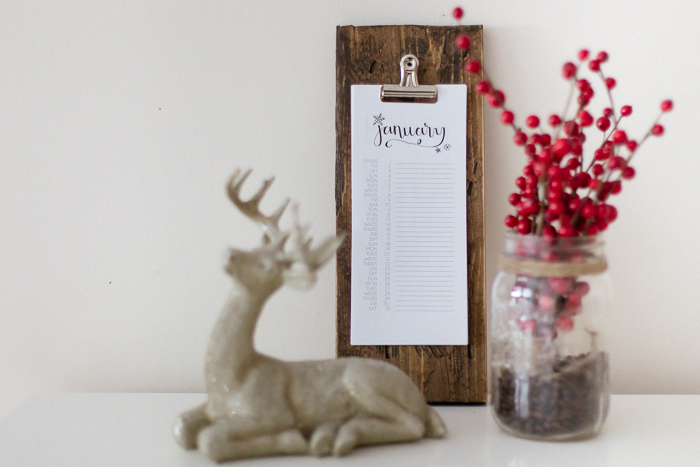 Me Again! Ummm, how easy is this? I can't wait to make my own- I actually have leftover 1×6 from a Christmas gift I made (it was meant to be!). I've already set a date with a friend to make it… and I can't wait! How perfect will it look on my desk? Perfect.
One tip I wanted to give (especially if you don't have a hoard of power tools- and say, live in an apartment like we did for the first 5 years of our marriage): did you know that you can ask your hardware store (Home Depot, for instance) to cut your wood to size for you? Yep, so instead of hauling home an 8 ft board, you could haul home ready to distress pieces.
So- have you printed up (or bought) all your calendars for the year, or are you dragging your feet (because it can't possibly be 2015 yet)? How do you display your calendars? And just a reminder to grab your free calendars- they're now available to everyone here.