Today I'm excited to be sharing my summer home tour! My style is a bit minimal, a bit modern, and a whole lot of foraging and plants (hello botanical!) for our family friendly home.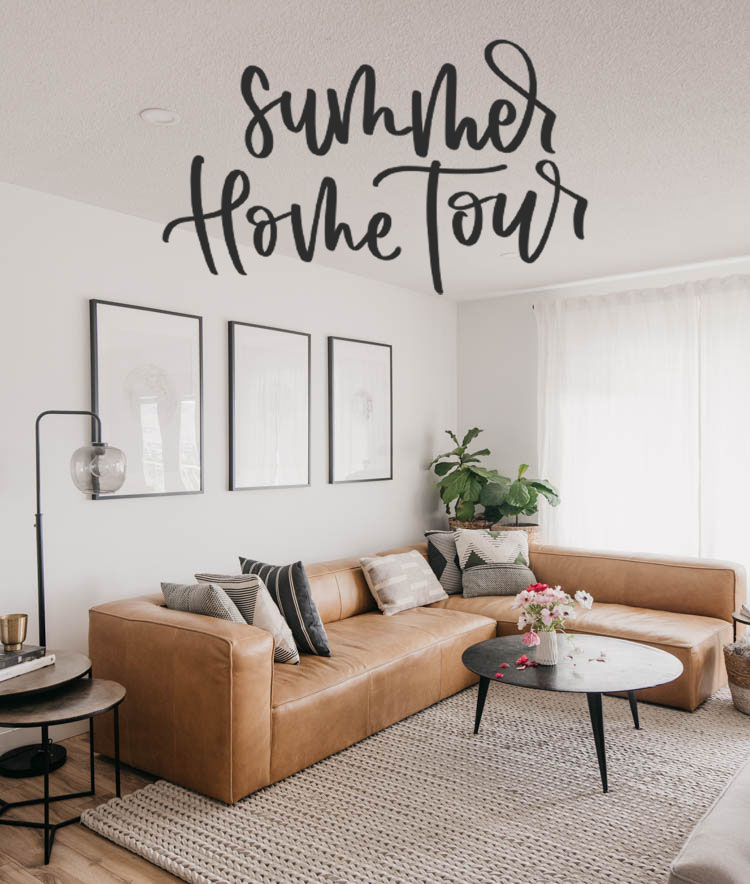 It's home tour time! I've done a handful of home tours now but one season I've never jumped on board with the 'touring' is summer. Because we've either been moving, in full remodel mode, or just… busy. This year I'm excited to be somewhere in between all of that and jumping in on the Summer Seasonal Simplicity home tours! If you are coming over from She Gave it a Go, a big WELCOME! I've got all the tours linked at the bottom of this post, if you're looking for more!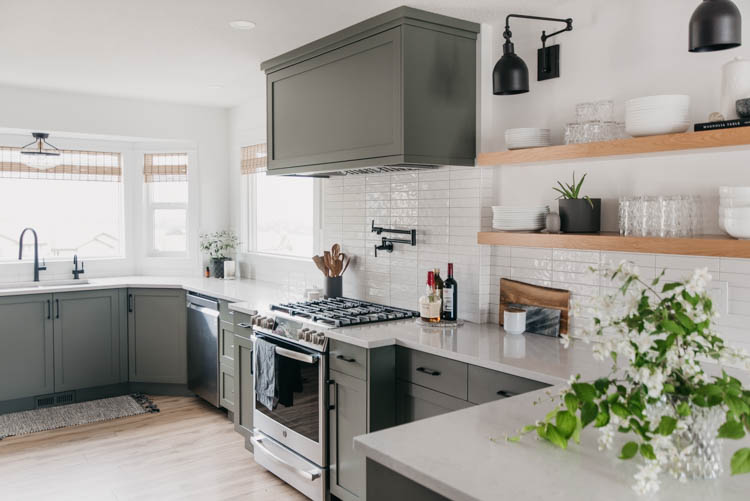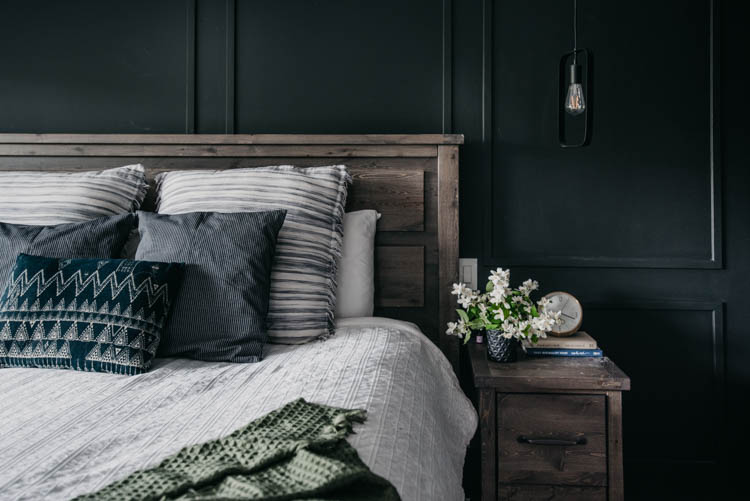 So even though it doesn't look like we're in major remodel mode from these photos… we are. I'm just not showing it. Currently, we're working on our exterior which is plywood at the moment. We're also replacing windows and so some of them that were done this week are missing trim so I'm not sharing those views (or I am, just with curtains closed… hello living room! We're also still working our way towards a finished entry– we have some painting, lighting, handrails and art to go! so I've only shared bits of that.
BUT that said, this is the most complete and 'me' that our home has been since we moved in almost a year ago. So I'm so excited to share it with you! Since our last home tour in the spring, there's been some ch-ch-changes! Notice anything BIG? Like that sofa ;) And the entry bench? I'm so happy to see this space transform into what I'd imagined when we bought this place. But enough about that… let's talk about decor!
Psst! I made a video tour! See all the photos from the tour below this though :) And if you're not subscribed to me on YouTube yet… why not?! Join me over there!
Now that you've had a sneak peek of how wild my kids are… on with the photo tour!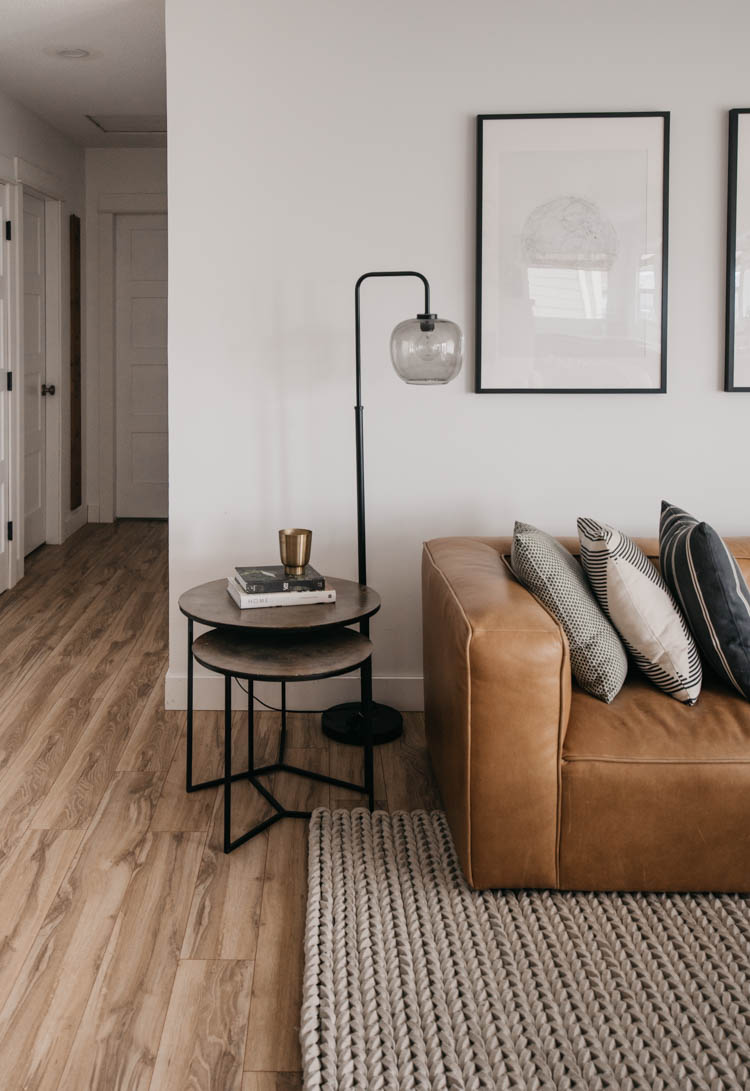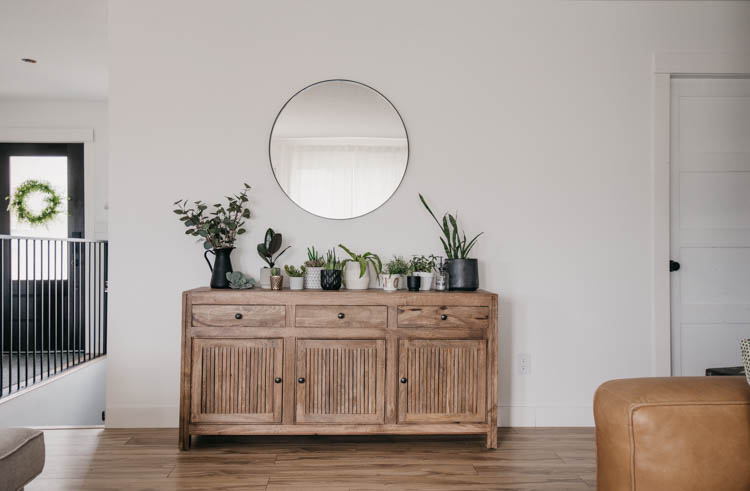 If you've seen one of my home tours before, you might have noticed that I pretty much decorate exclusively with fresh cuts and printables/ DIY art. This is my go to for a few reasons… First off… I like to think of myself as an aspiring minimalist because managing a house with four kids and all the STUFF that comes along with it… is enough hassle for me. I don't want to have tons of seasonal decor that I also need to manage. Finding the box, unboxing it only to box it up a couple weeks later just feels exhausting at this life stage for me. Maybe once all my kids are in school I'll start collecting a couple seasonal pieces I love. I probably even have a few that are in boxes that haven't been unpacked since we moved here. Give me a couple years on that, k?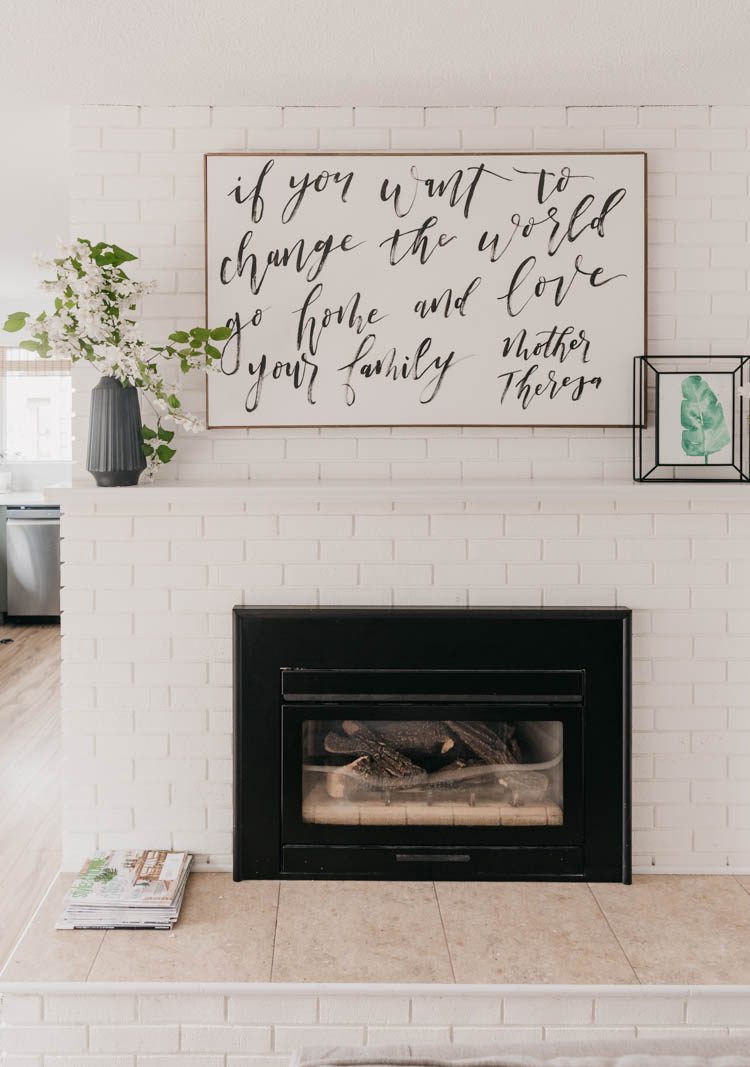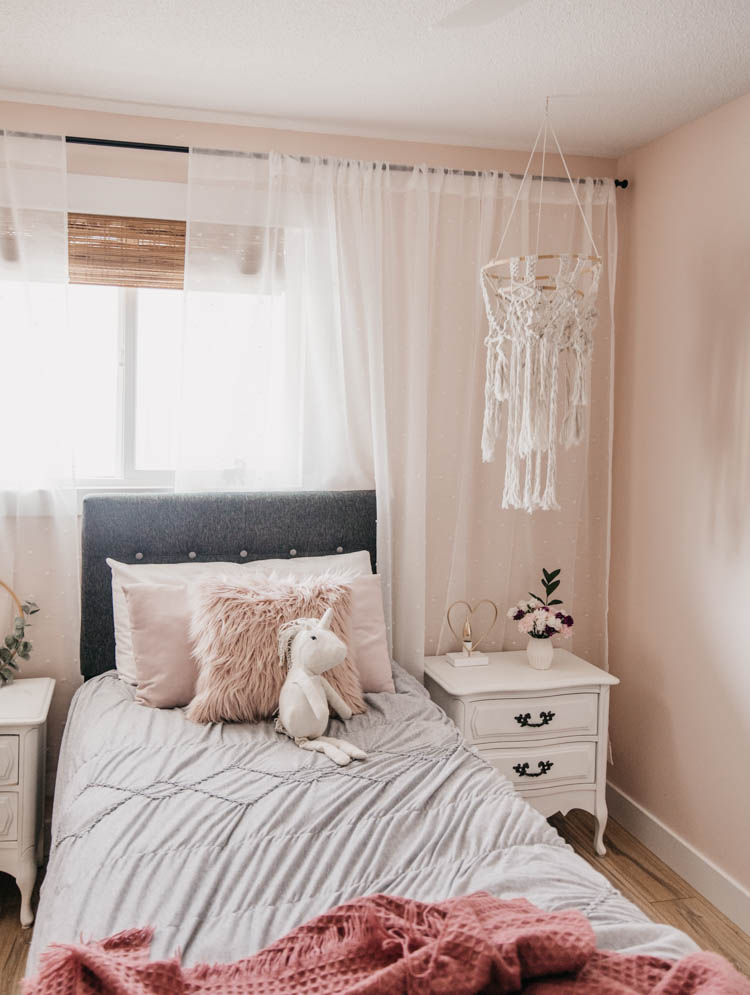 I'm also a big fan of the handmade by me/cheap/or free price tag. I am happy to spend the money on things that I know will be a staple in our home year round. That will be heavily used and loved and make our home a better place to live. But seasonal decor just doesn't fall into that category for me right now as we're working on getting long term bigger pieces after years of hand me downs and bargain finds. I'm slowly working through my IKEA addiction ;)
Lastly… storage space! This is the first house we've ever had a storage room in. And since we're remodelling, it's holding all my office stuff, all our books until we build shelving, and all the stuff we have displaced until some rooms in our house are done. Printables or art pack flat and are easy to store and fresh cuts go in the compost when they're done!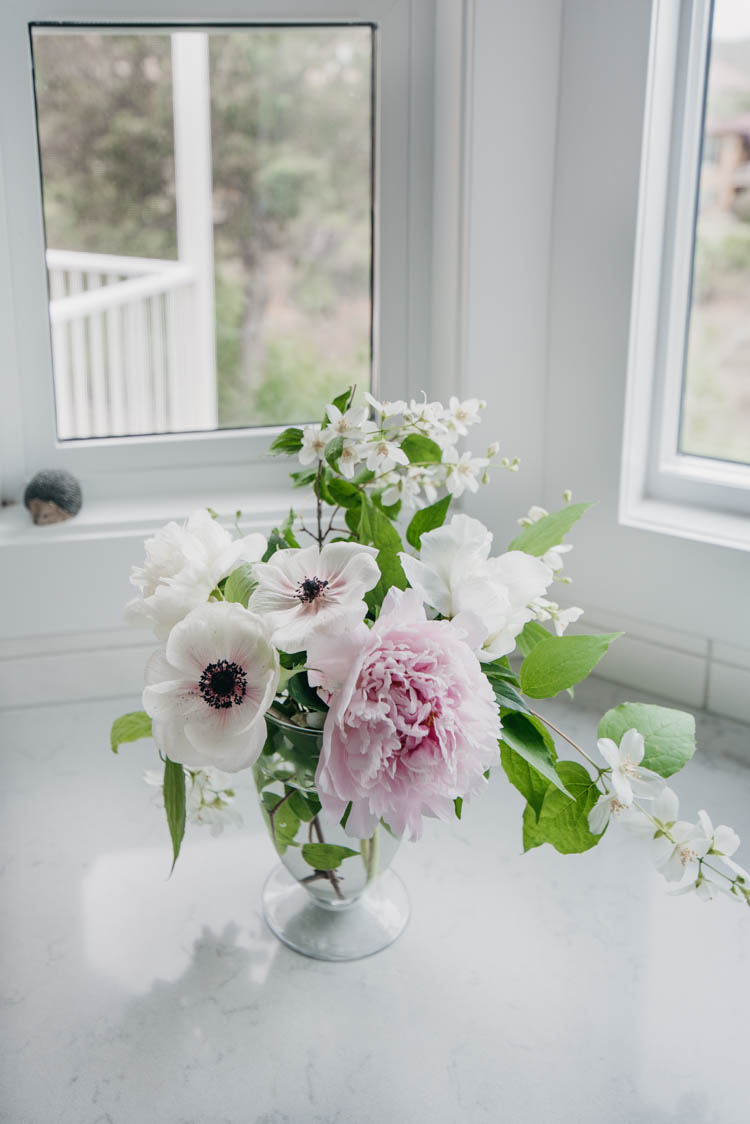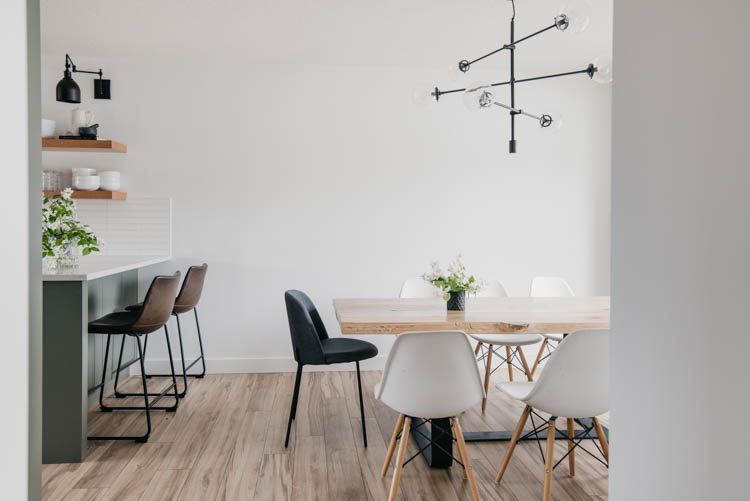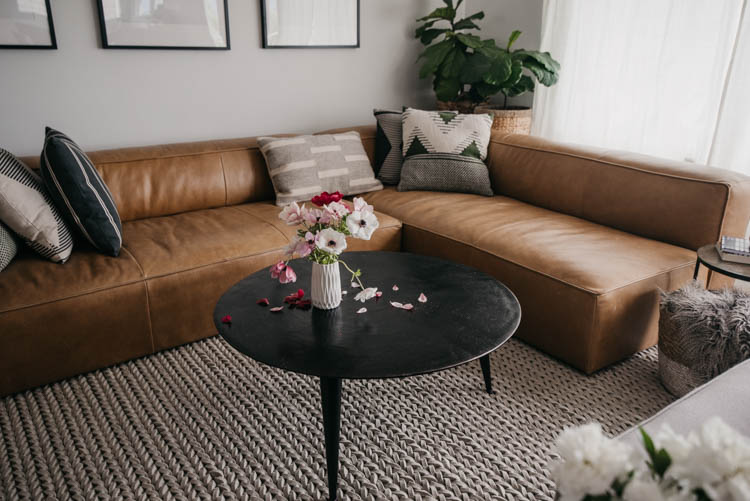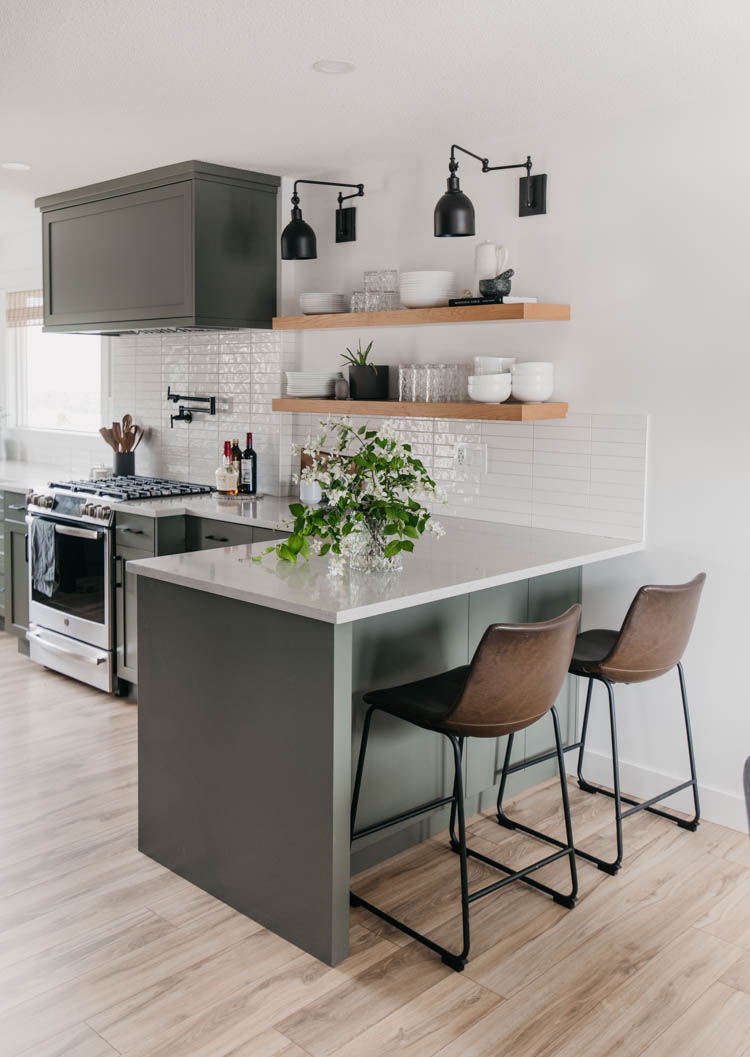 I really, really love fresh cuts. Branches, blooms, weeds… I'm here for all of it. In the fall, I'll cut grasses and maple branches, in the spring I have some pretty weeds (actually) that overtake the hillside behind my house, and at Christmas I do all the evergreen from the backroads around here. It's FREE decor. That doesn't produce waste. It's the best. And in the spring and summer when flowers are around in my garden (or my dad's, or my sister-in-laws), I'm even more obsessed because I get beauties like these. I didn't buy any of these, you guys. The peonies are all from our garden (and those branches are all from my tree!) and the anemones are all from my amazing sister in law. In the fall my dad has an almost endless supply of dahlias for me if I ask nice enough. It's now my goal to plant one of our garden beds with all cut flower varieties so I can fuel my own addiction.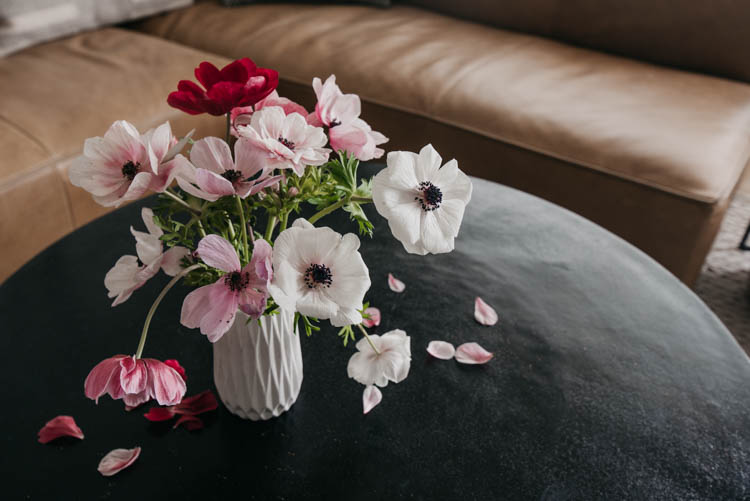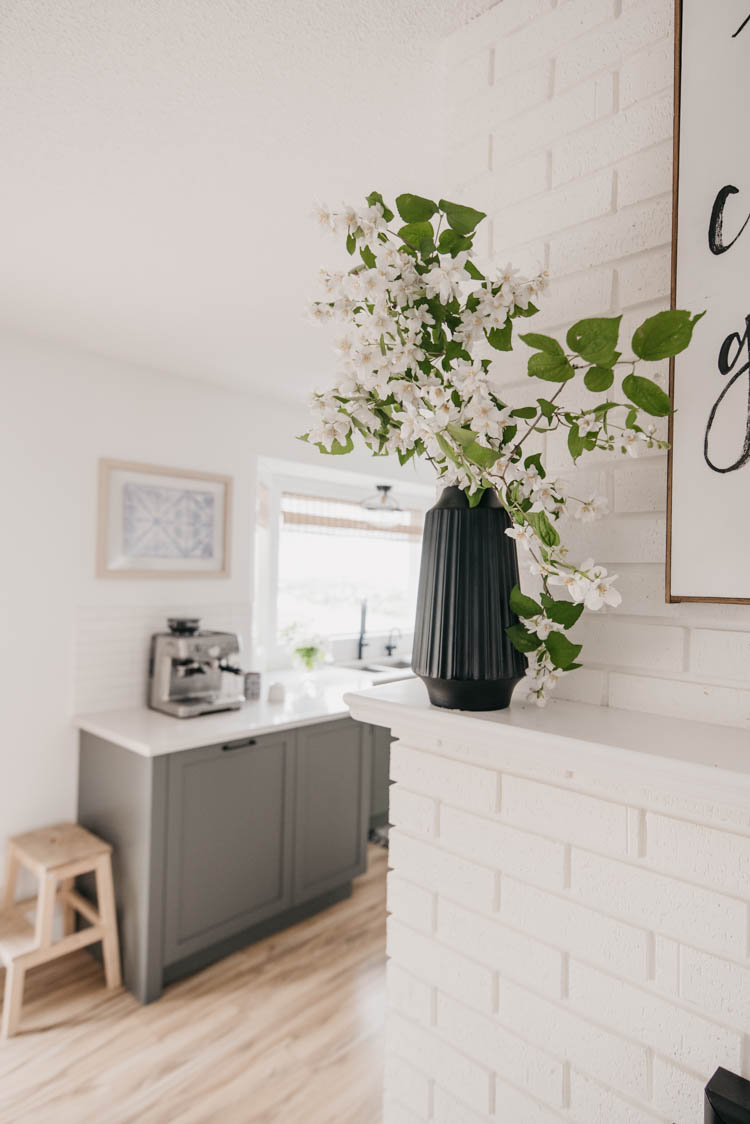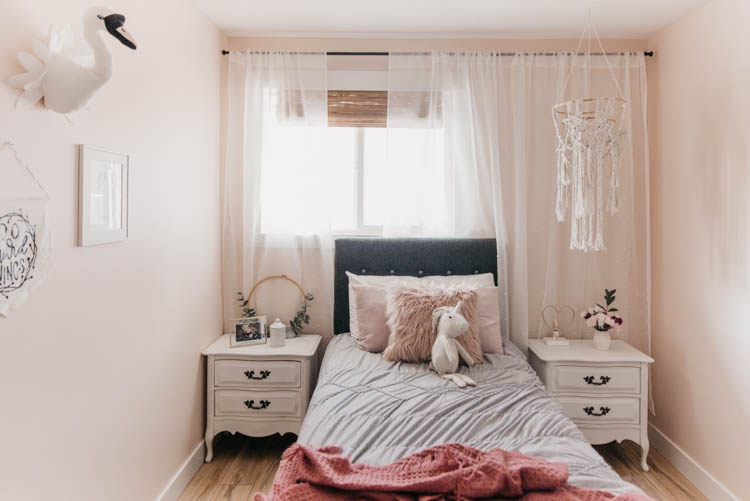 Oh! The only exception is the flowers in my daughters bedroom. Those are the few surviving flowers that are left from the bouquet she got for her dance show last month. Carnations last forever!
For all those branches and blooms though, you do need a few vases. Most of mine are from Homesense but a few of them are old colourful vases I had from IKEA or Superstore and just spray painted with a matte black spray paint. If you love the shape of a vase, this is an easy update!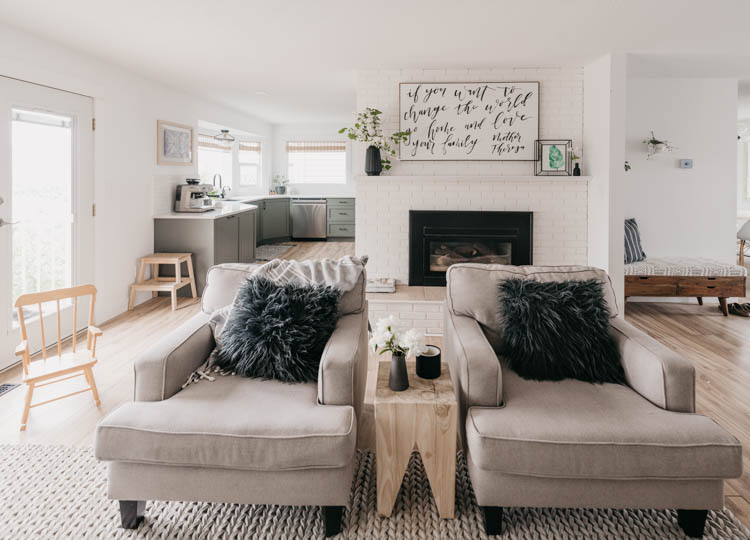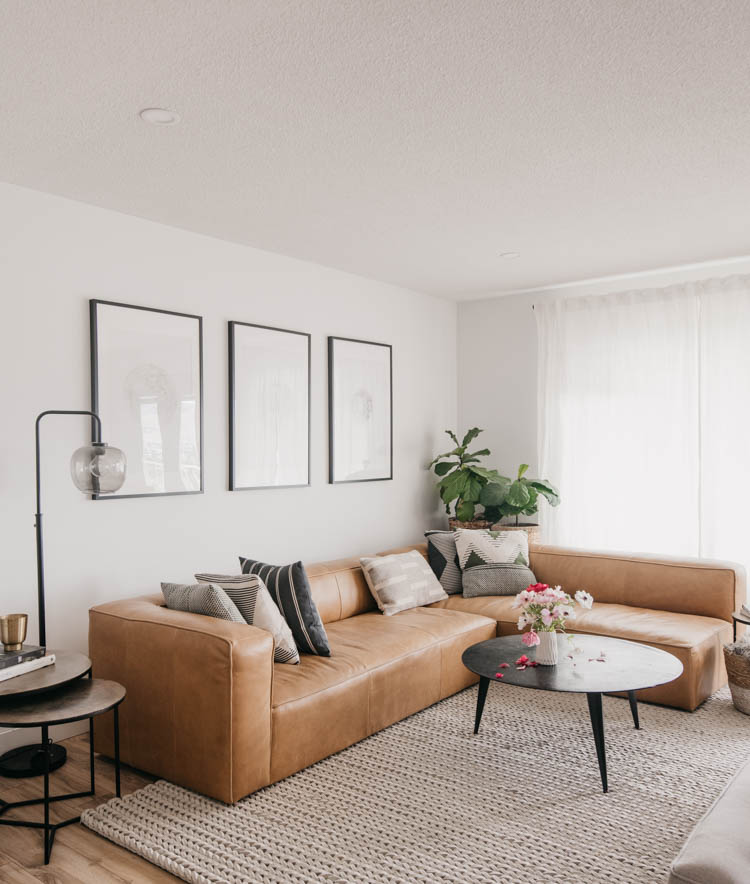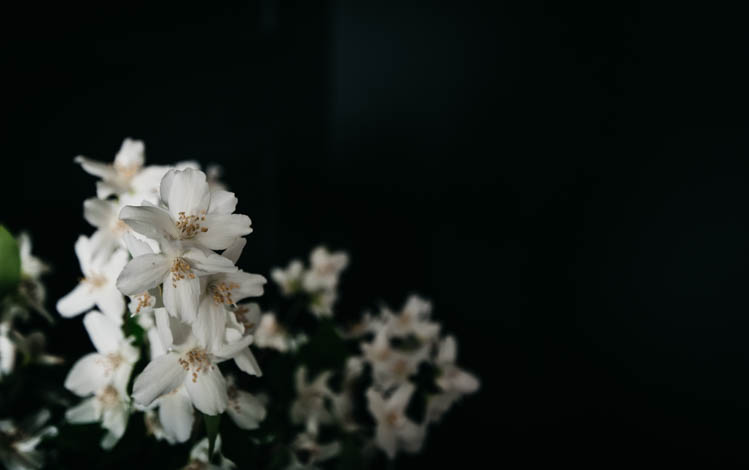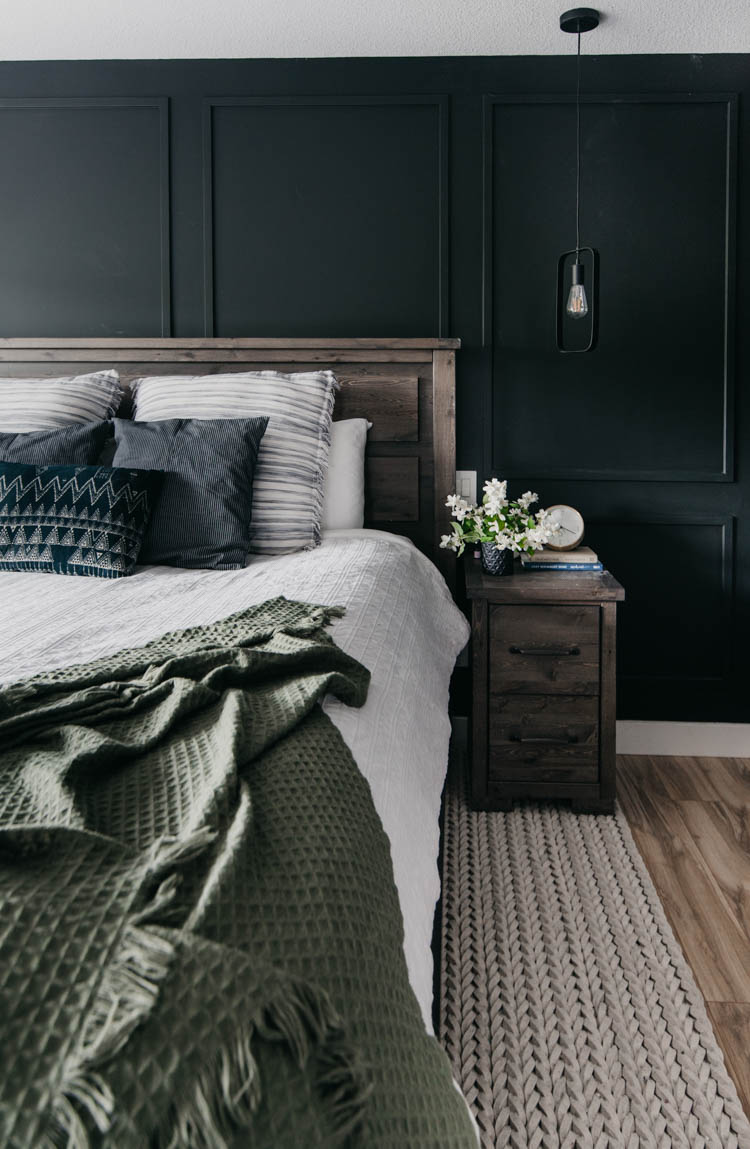 Adding vases of fresh cuts like this instantly make a kitchen summery or your dining table… they update your mantel and make your bedside tables dreamy. They add colour to a neutral living room and just make my heart happy. I also love being able to send friends home with handfuls of blooms from the vases after having them over.
The other thing I use for seasonal decor is printables or artwork. I often use printables because they're so easy but I made this banana leaf watercolour art a couple weeks ago to update my mantel. It's the brightest thing in my house now- ha! You can find a full video tutorial for that here if you'd like to make your own!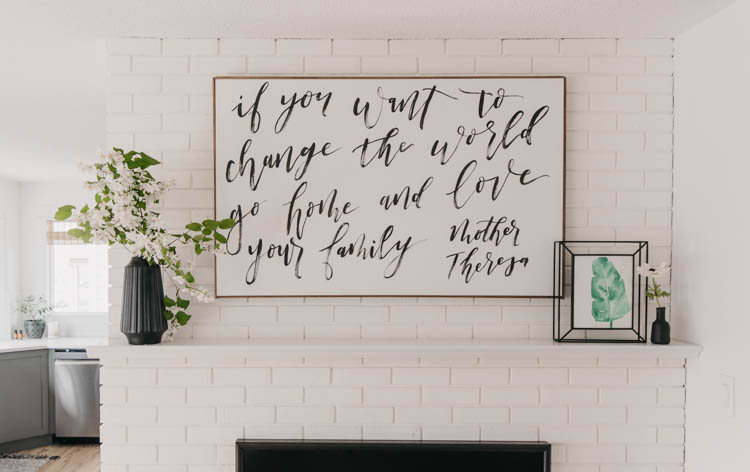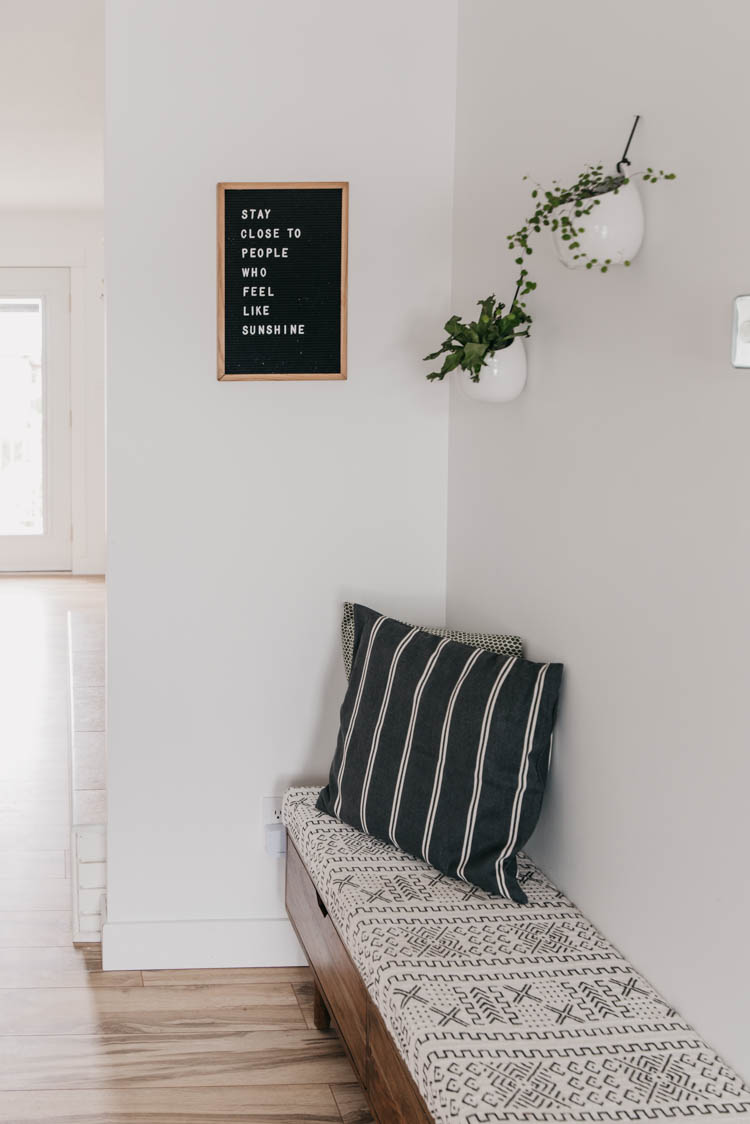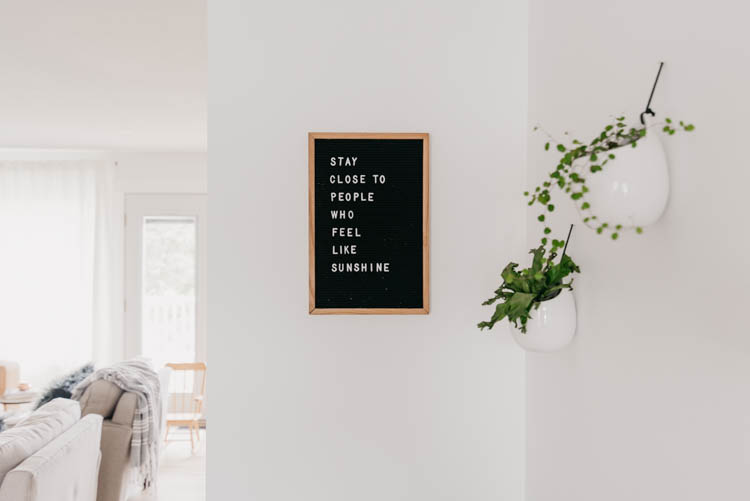 I don't have many frames up in my house yet because they're still packed away but I do have out some letterboards! I like to switch those up regularly so for our home tour, I chose some summer-y sayings. They're a perfect way to instantly update your decor for a season or a party or an event. I use them at most birthday parties too! Like here… or here.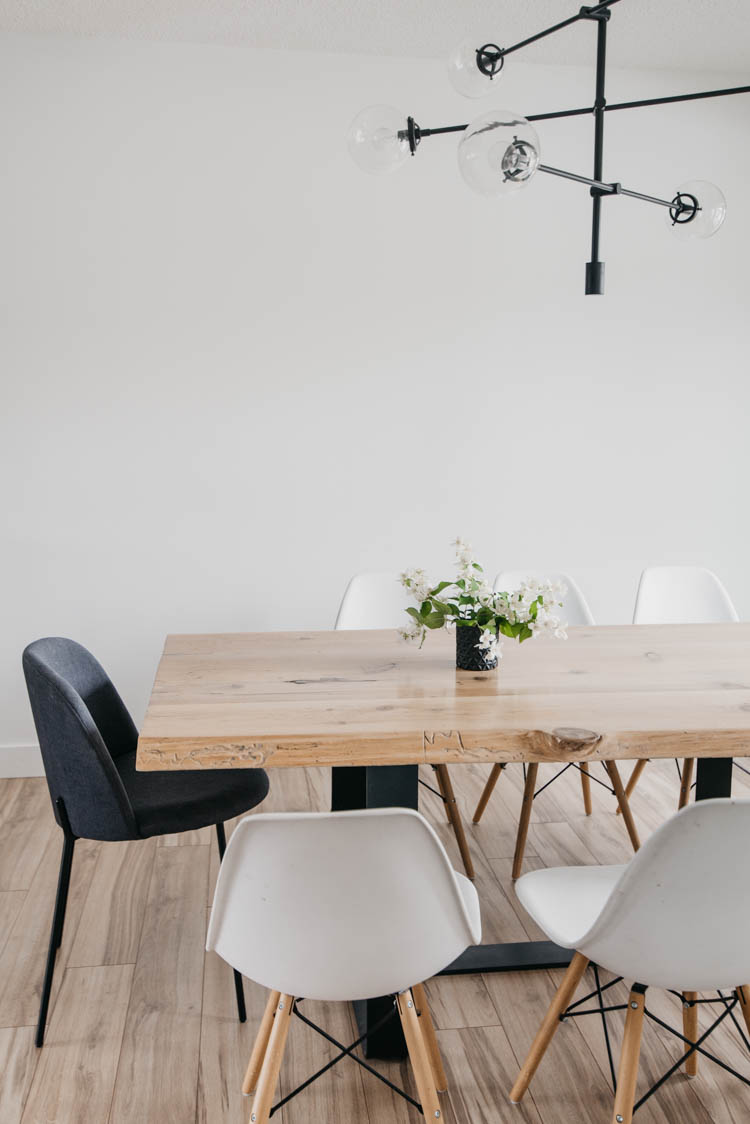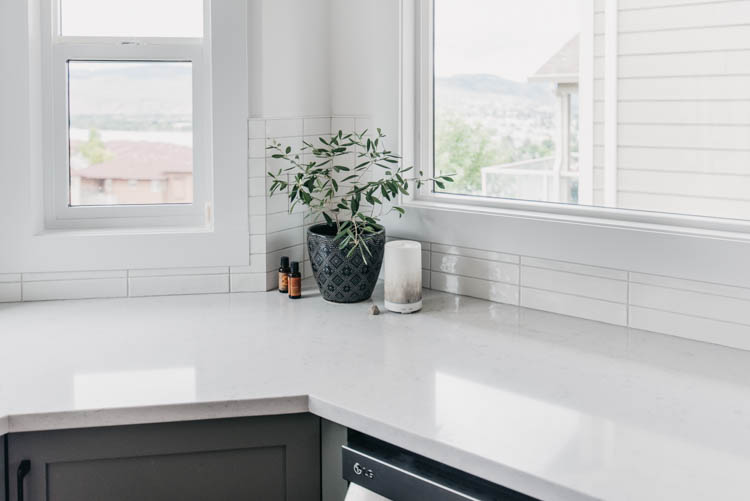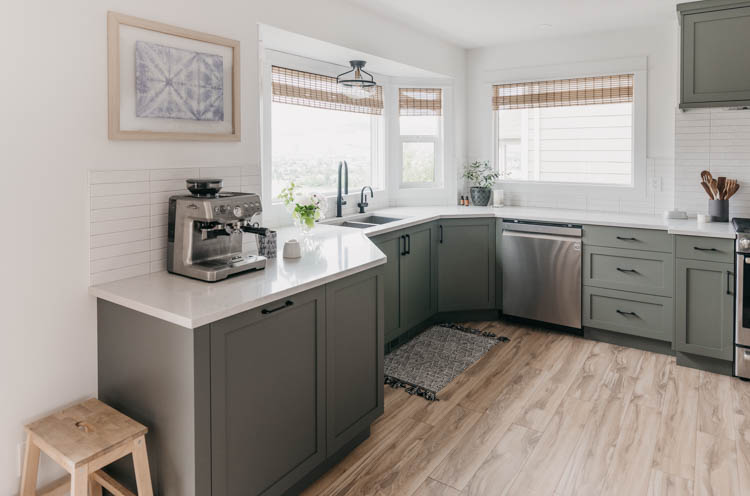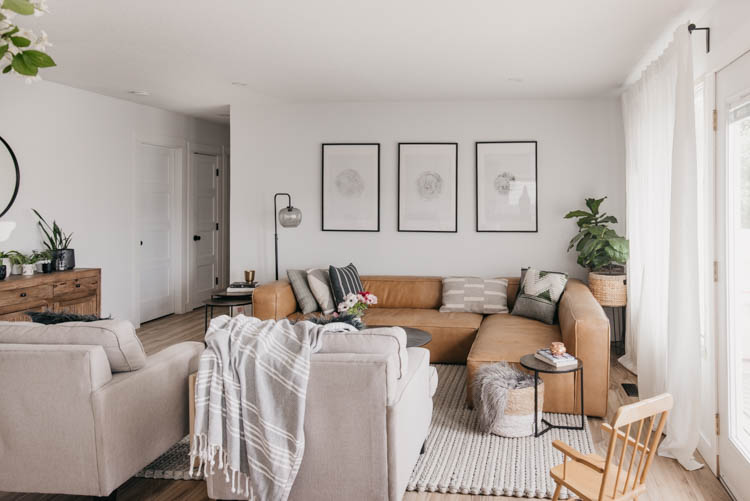 I'm so happy with how this house is coming together. The fresh white paint throughout and the light flooring really ties it all together and helps it flow and feel so airy. I've mentioned before but in our last house we worked room by room and I didn't really have an overall vision for the whole house. This time I do and it's so rewarding to see that come to life before my eyes… with a lot of hard work ;)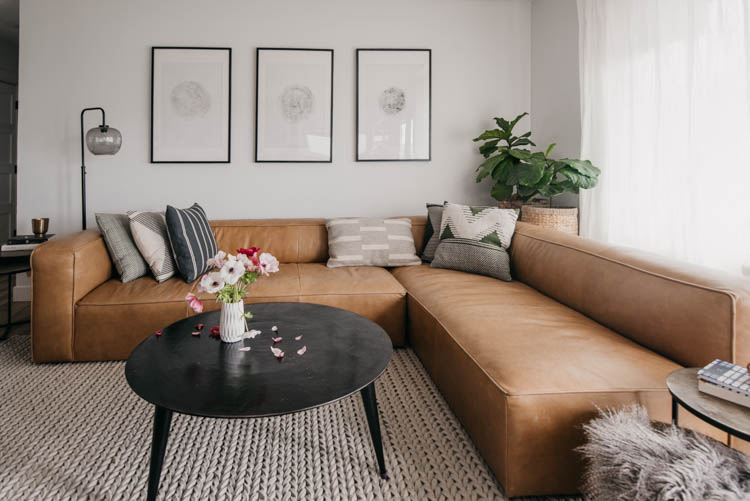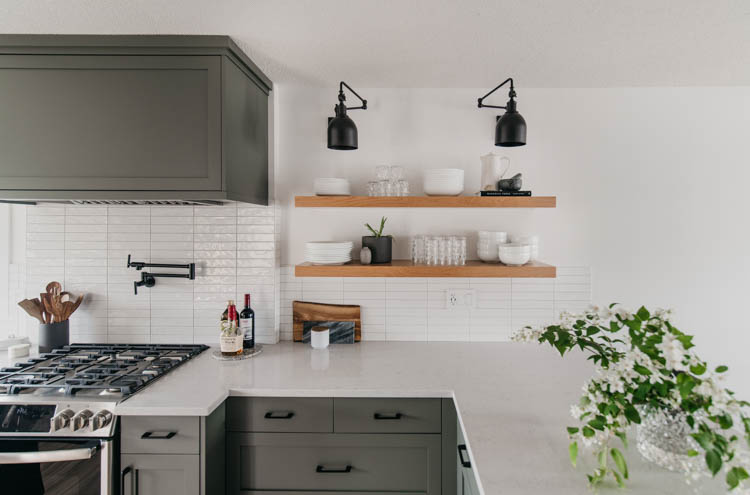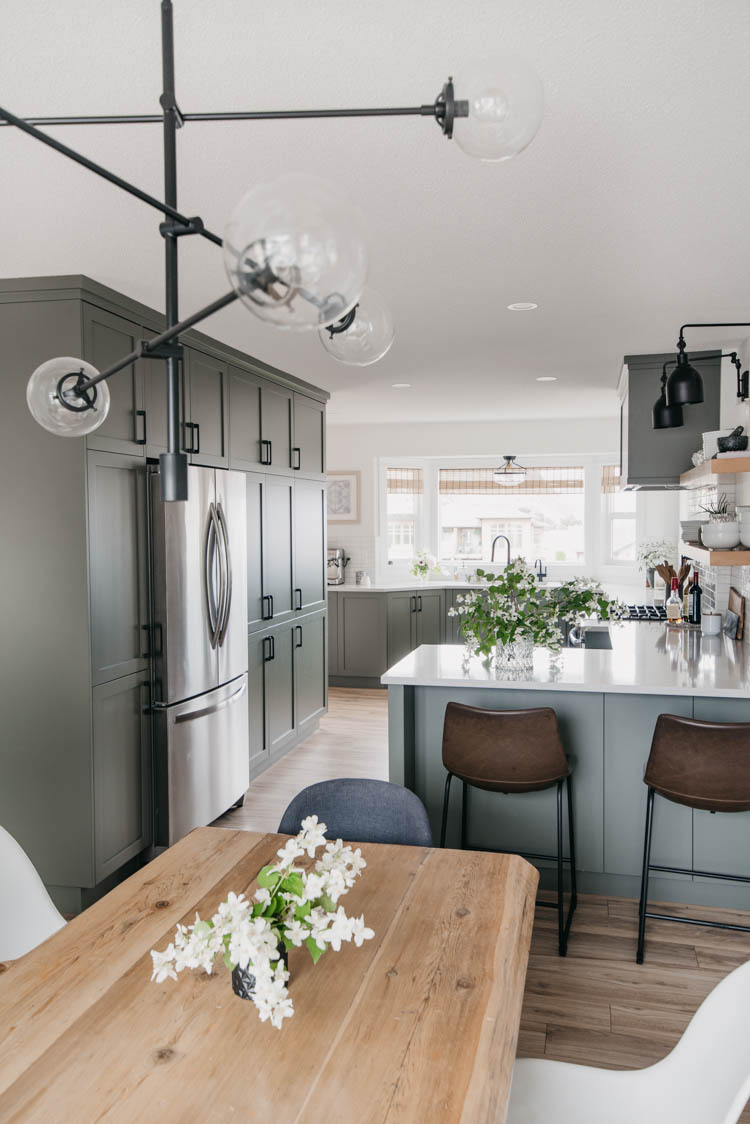 Alright, that's all for today, friends! I can't wait to finish all the spaces in our house and share them with you more! The only one here that I consider DONE is our kitchen. You can see that before/after right here. The dining room is a work in progress (talking about that here) and the living room has some updates coming down the pipe (new door! new mantel!) and our bedroom and entry is getting closer too!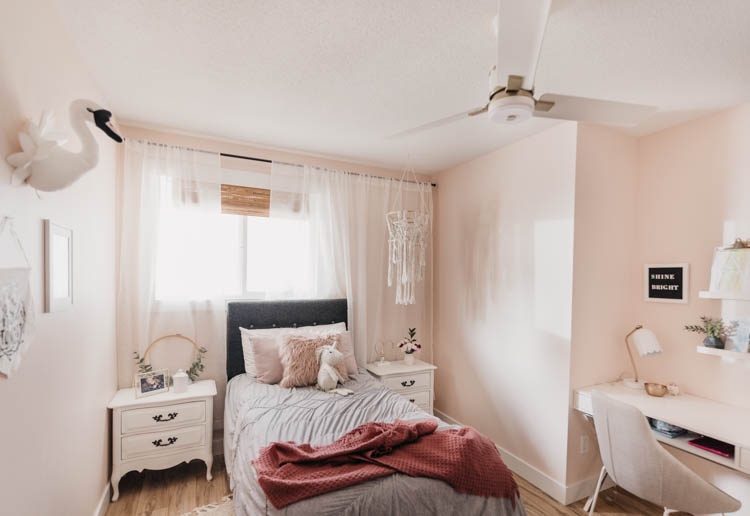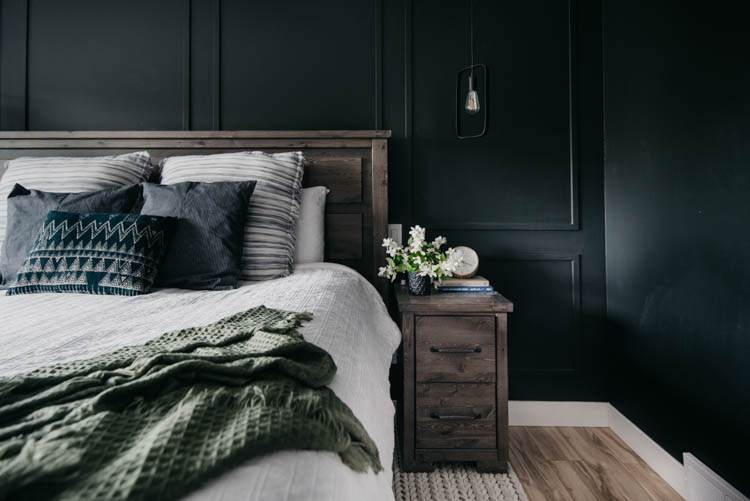 We need to change the blinds in Aubreys bedroom then that one is DONE and would you believe it the boys have already broken a couple decor pieces (and blinds) in their bedroom since the One Room Challenge reveal last month so I have to fix those before that space is done. It's a never ending cycle but it's one that I really do love. Are you a DIY'er? Do you remodel your home… and constantly have a list a mile long too? Tell me I'm not alone! ;P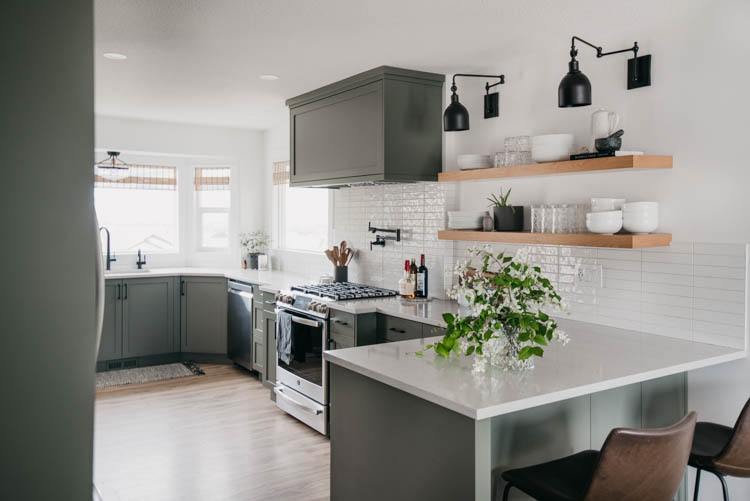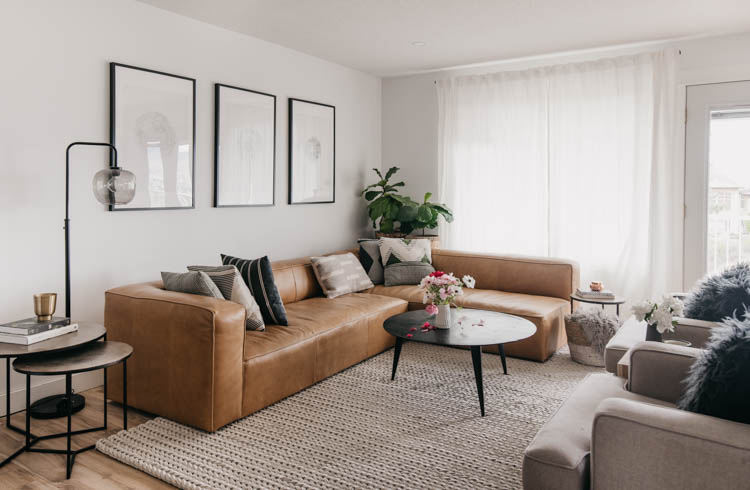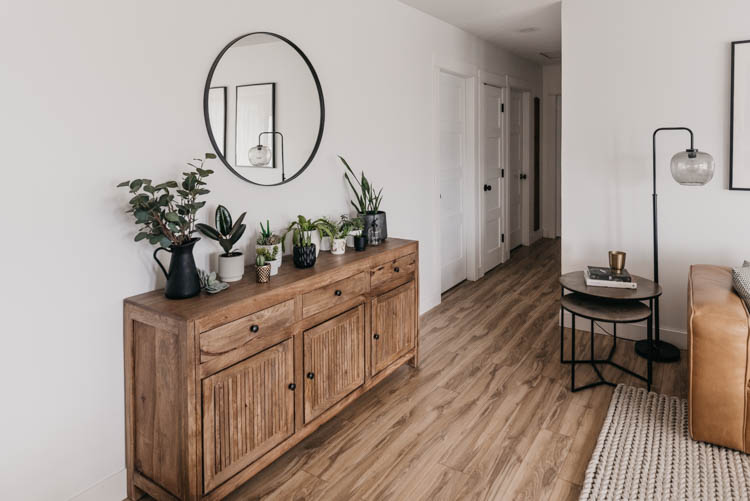 Alright, friends… thank you so much for touring my home! If you're looking for more home tours, there are SO many amazing ones this week. But I'm going to point you to the next one in the tour (if you follow along it will loop you through them all!) to Modern Glam's Coastal Home tour!!
Hello everyone,
Here is the final updated HTML I will send out. Tomorrow I will just send any specific link updates (if they are needed), as well as the collages for IG for the Thursday group. Thanks for bearing with me through all these emails!!
Krista Aasen
"home isn't built in a day. enjoy the journey."
https://thehappyhousie.porch.com
Updated HTML for Tuesday:
Nearly 40 bloggers are sharing their summer home tours this week! Sharing with me today are…
Tuesday
Town and Country Living // Taryn Whiteaker Designs // Designthusiasm
// This is Our Bliss // My Sweet Savannah
Rambling Renovators // The Turquoise Home // Clean and Scentsible
// She Gave it a Go //Lemon Thistle
And sharing the rest of the week…
Monday
The Happy Housie // Rooms FOR Rent // Shabbyfufu // Maison de Cinq // My 100 Year Old Home
Southern State of Mind // All Things with Purpose // Grace in My Space // Love Create Celebrate
Wednesday
Modern Glam // Craftberry Bush // Setting for Four // Inspiration for Moms // Zevy Joy
Life is a Party // Tauni Everett // Finding Silver Pennies // Sincerely, Marie Designs // Amber Tysl
Thursday
Kim Power Style // Maison de Pax // Jenna Kate at Home // Two Twenty One // Just a Girl and Her Blog
Summer Adams // tatertots and jello // The Tattered Pew // Aratari at Home // Crisp Collective
---
Want more STILL? Check out ALL of my home tours right HERE.
ROOM TOURS FOR SOURCES: