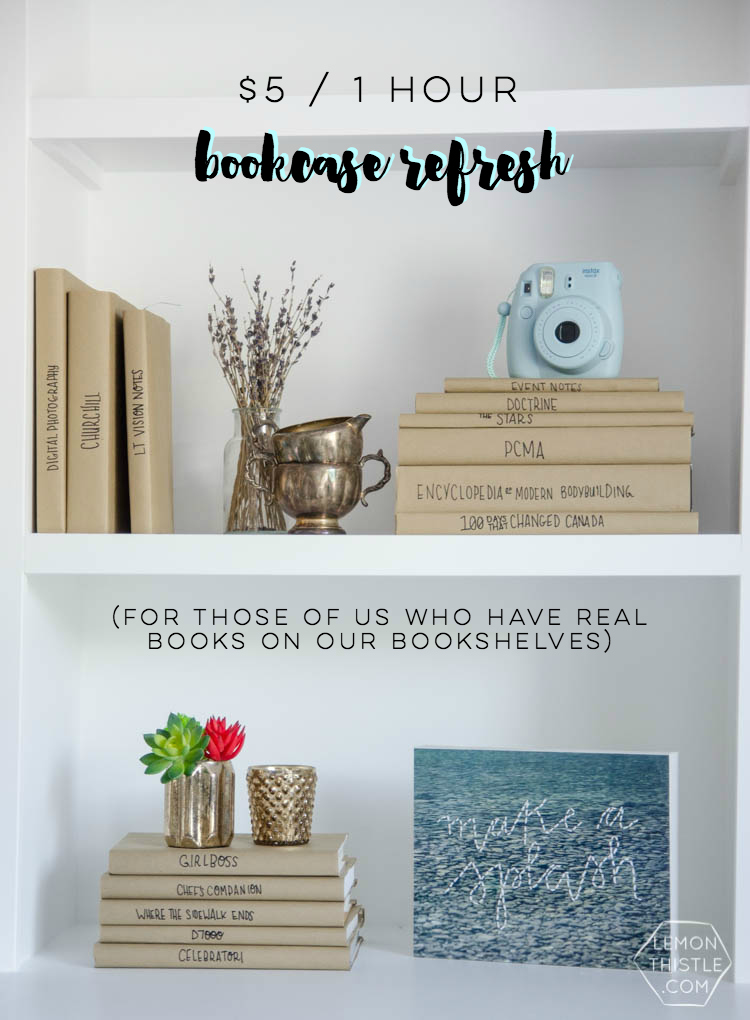 Happy Sunday! I know, I'm here on a sunday. I'm just popping in to let you guys know that I'm over at Remodelaholic sharing this little book case refresh using these simple book covers. This DIY can be done in an afternoon for about $5 and ZERO commitment. Sometimes it's nice to try something without any risk.
When we built our wall to wall shelving in our basement, I was so excited to get our books up there. You've all seen the stunning built in shelving on Pinterest styled with beautiful books, right? The only problem is I have REAL books. Y'know the kind you read and not just look at. But I want them out so I can grab them and read them. I don't want to take all this functional storage we built and make it useless by styling it with only pretty things and not the things we need storage for in the first place. But I don't want a WHOLE WALL of messy looking shelving. See where I'm going?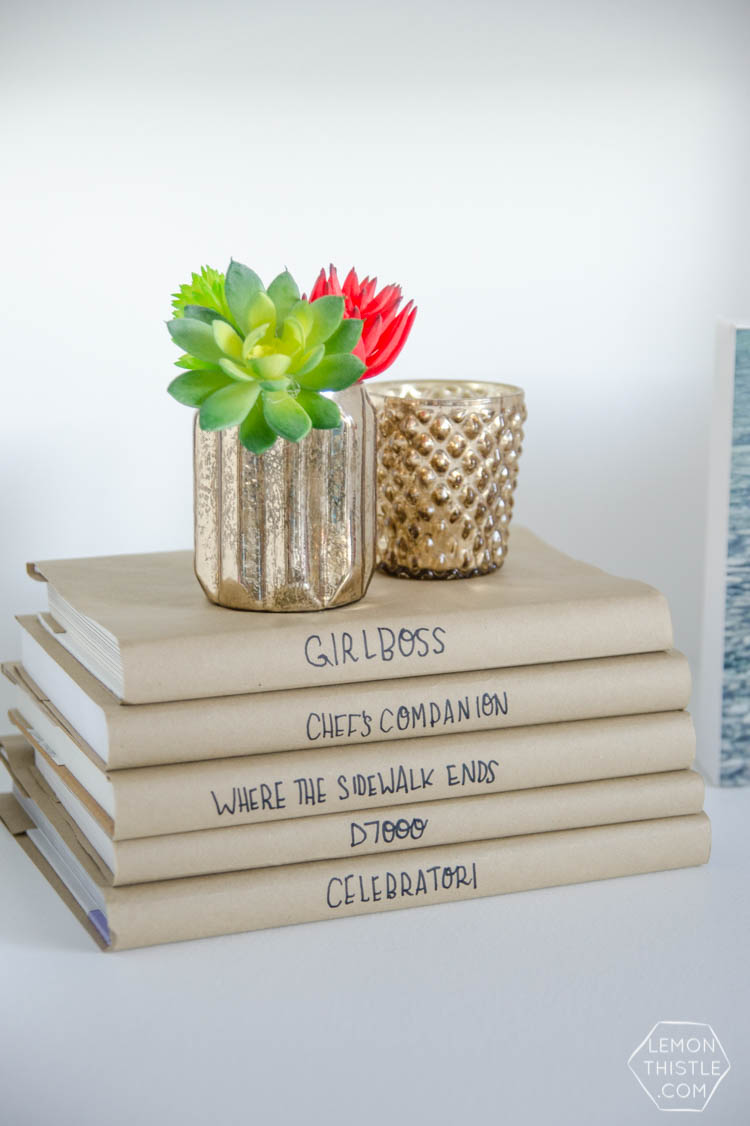 You guys, I can't tell you how much these simple book covers update the whole look of the room. It's really incredible. I'm sharing all the tips to make yourself an assembly line and pretty up your books, just hop over and check it out! And if you end up using these simple book covers- please tell me! I'd love if you shared on social @colleenpastoor @remodelaholic.
Product Sources:
Tarnished Silver- Vintage sugar and creamer
Dried lavender and vase- Michaels
Gold tealight holders- Target
Faux Succulents- Make it Fun Crafts
Make a Splash Sign- DIY here
LIKE IT? PIN IT!