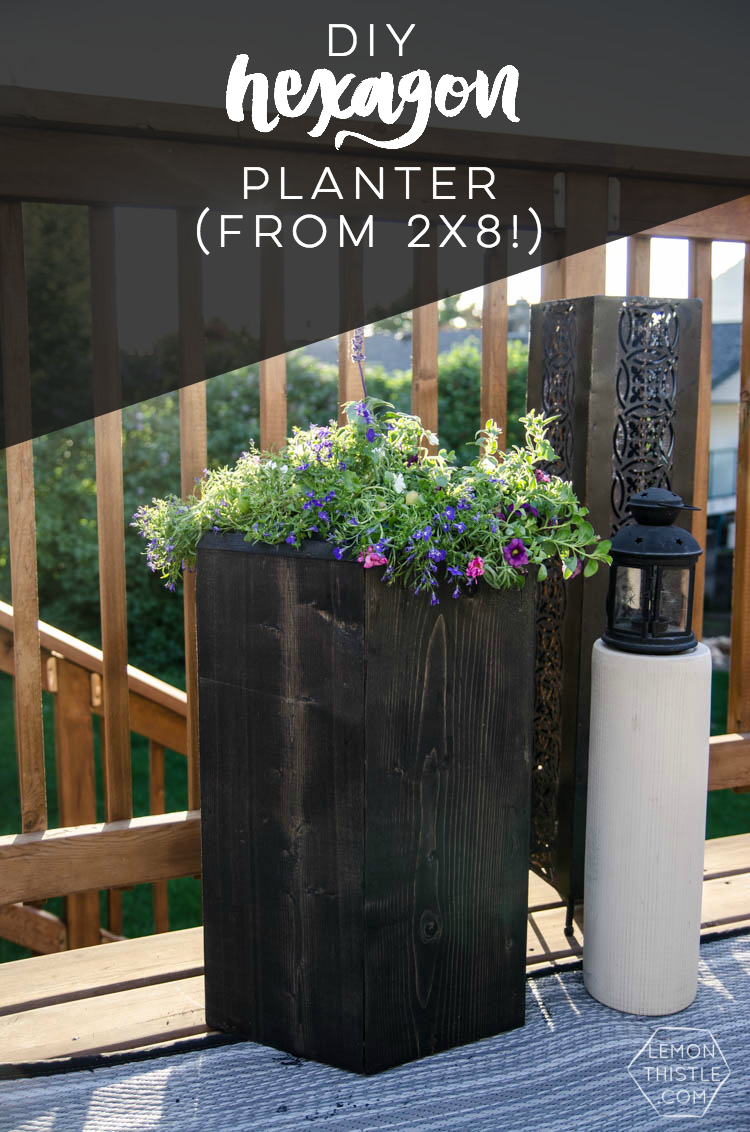 I've always loved the idea of a one board project so when Remodelaholic announced their 2×4 and More series for projects with building lumber, I thought it would be the perfect opportunity to try out a project of my own. We are working on siding the outside of our house and just replaced the front door so I've been dreaming up ideas to make that entry more welcoming. I thought a tall planter would be perfect for there and although I have it photographed on our back deck- it's the perfect size for our entry as well. Since I've photographed it, those flowers have grown SO much and they're trailing and the center plant is much taller and fuller- I can't wait to share how it looks in our entry once we're all done!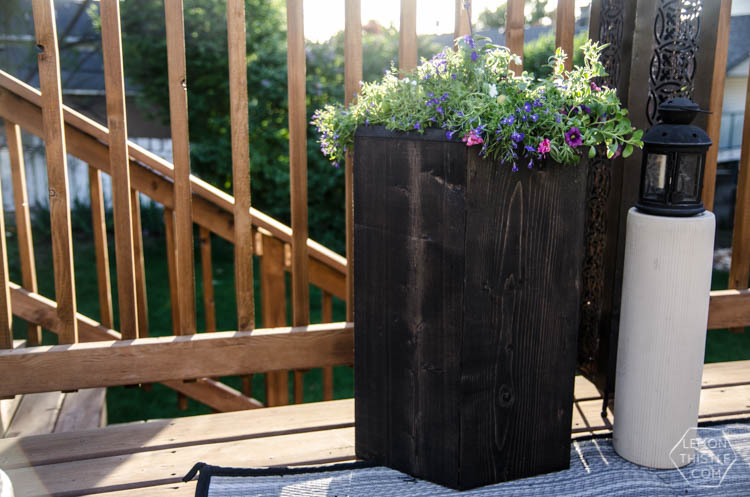 It's made up of just one 12 foot 2×8 board and is finished in my favourite Minwax Ebony Stain. I loved the hexagon and ebony combination of my hex patio table last year so much that I had to bring it back with this planter- the stain is just so good! I love that this stain still shows off the wood grain while bringing the hit of black that I love. You can find the whole tutorial over at Remodelaholic!
Like what you see?
Sign up to receive a once-a-week newsletter from me with new posts, exciting updates, exclusive discounts and freebies. Just good stuff!