This post is sponsored by Leons. As always, I never share a product I don't love with you! Find my full policies here.
All the beautiful photos in this post are by the amazing Scarlet O'Neill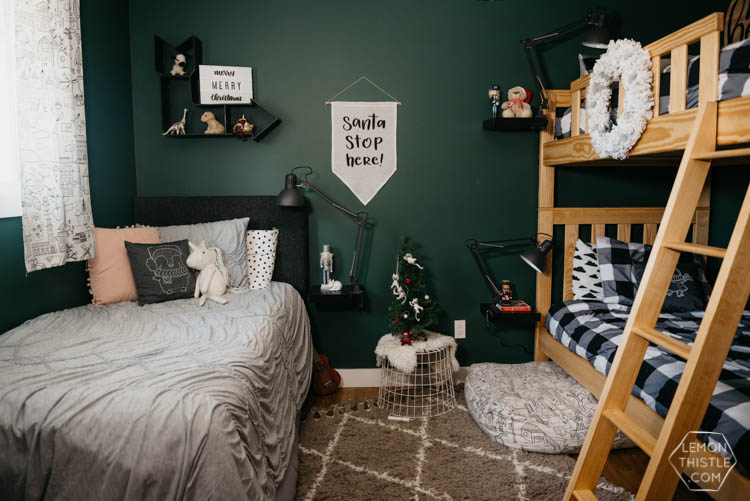 Today I'm sharing the last of the three rooms that we made over for the Leons Hello Holiday magazine! Our shared kids' bedroom. And I'm SO in love with how this space came together. It was perfect timing for us to do this makeover as we moved Windsor in here to share with the twins in preparation for baby's arrival (Win got kicked out of the nursery– ha!). We gave it fresh paint and swapped out every piece of furniture in here for pieces that were harder working in a small space (you can see what it was like before here). The kids are totally in love with it now! I'm pretty sure that every visitor to our home had to go check it out for a month straight.
If you haven't already, you can check out the full magazine below!
I was totally overwhelmed with the idea of putting three kids in one space and trying to make everything look somewhat coordinated and not crazy while still letting Aubrey have something girly and Emmitt and Windsor something boyish. Didn't it come together so well, though? The dark green paint really helps pull the whole space together so everything else can stay neutral and not be boring. I spotted this colour (Benjamin Moore Lafayette Green) in the Leons Hello Sunshine magazine- Sabrina Smelko made over her dressing room in it and I was totally hooked. I had to ask her for the colour and give it a go!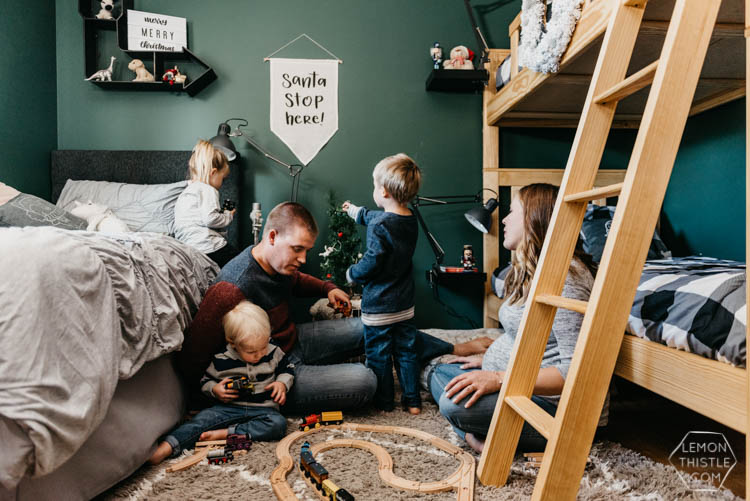 When it came to furniture, the biggest need we had was bunkbeds. There's no way we could have fit a third bed in here otherwise! I love that this bunk is extra tall so I can actually sit on the bottom bunk and read stories and not hit my head. We also wanted to spoil Aubrey a little bit. She got the new mattress (and it's SUCH A COMFY ONE!)  and a fancy upholstered headboard with rouched bedding to make her side of the room a bit more girly. Being the only girl with soon to be three brothers and not enough space to have her own room means a lot less pink than the other girls her age, but she's been so excited about her new fancy bed because everything about it is so 'soft'.
Okay… I'll leave it at that here today because I talk A LOT more over on the Leon's Hello Yellow blog about this space, plus there's more in the magazine. AND if you like that little pom pom wreath hanging on the bunk beds (photo below)… I shared the full How-To on that baby over on the Hello Yellow blog as well!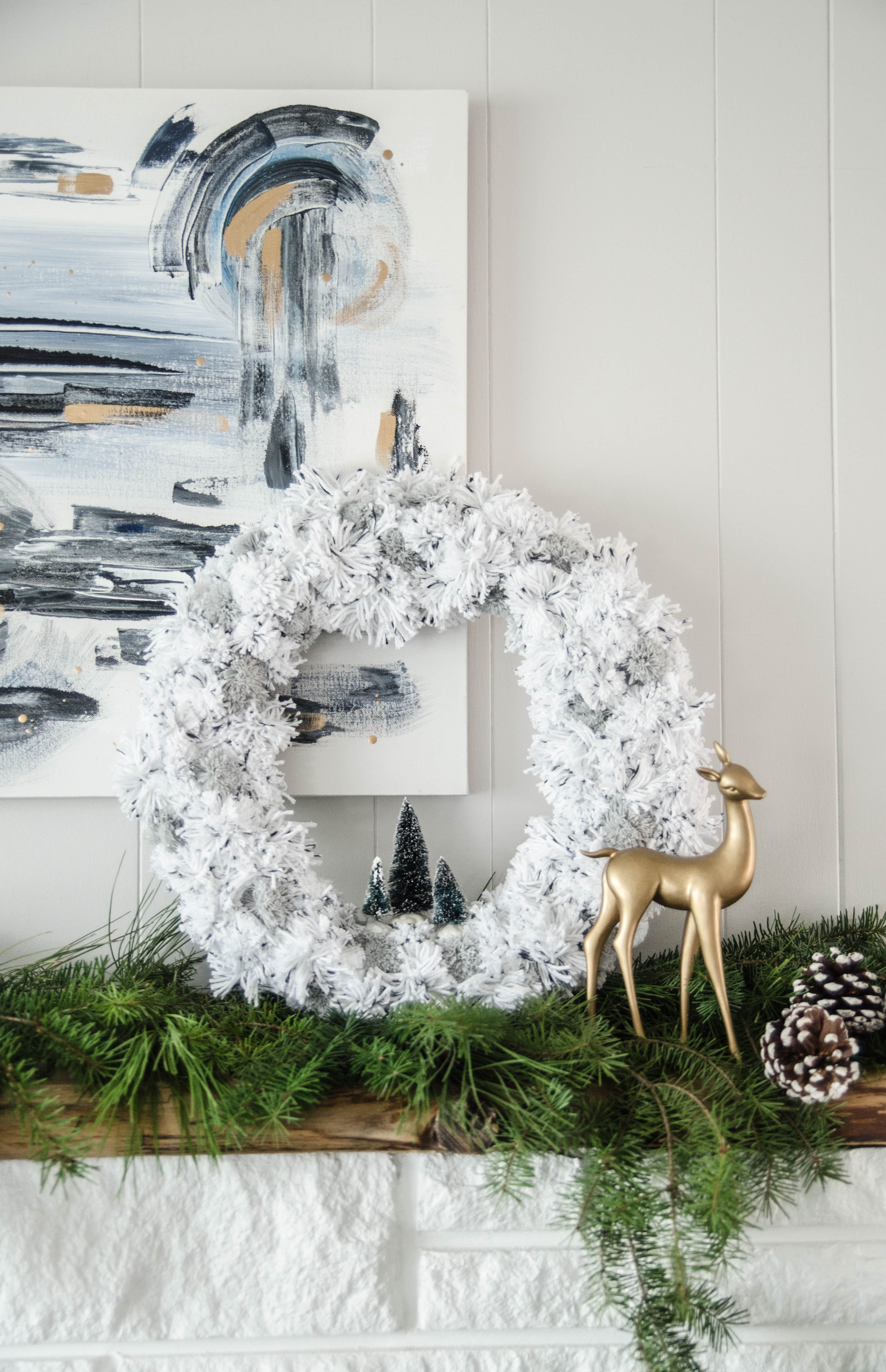 GET THE LOOK:
Sunup Twin Headboard – Charcoal