Happy Friday! If you remember my big announcement from last month- I'm so excited to be a contributor over at Pretty Providence– and yesterday was my second post! I'm capping off my Fiesta Shower posts with the fringe garland that gave the punch of colour every fiesta needs. This garland cost less than $4 to make all the fringe for our party. That's pennies. You can find the whole tutorial over at Pretty Providence here.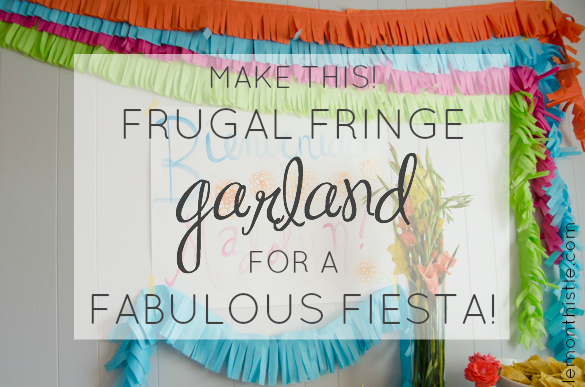 Also- I'm so excited to have been featured at BonBon Break– have you heard of them? They added my Kitchen Shelving to their Mom Cave– there's so many cool projects over there guys, if you've got some free time, head over and browse!
Like what you see?
Sign up to receive a once-a-week newsletter from me with new posts, exciting updates, exclusive discounts and freebies. Just good stuff!