Guys! I've had a very exciting day! Are you following me on Twitter or Instagram? It's a secret… but there's a couple sneak peaks over there!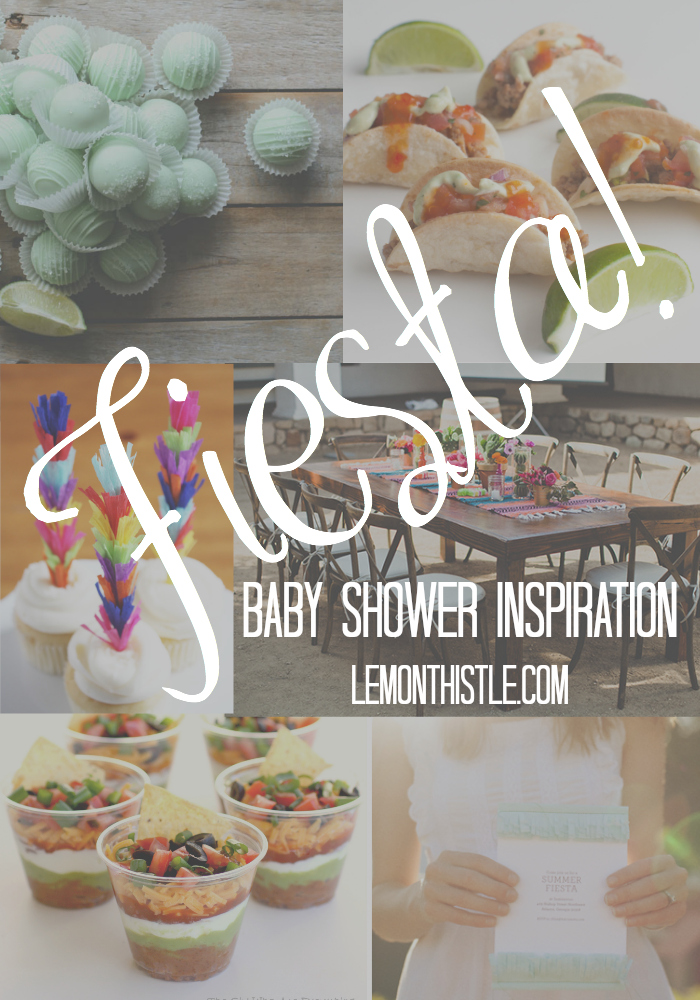 Next weekend I'm so excited to be hosting my sister-in-laws baby shower at our new place. It's her second, so we're having a girls night/ baby shower fiesta instead of the traditional afternoon cupcakes and coffee. I'm pretty giddy about it- I know I could use a girls night… and some precious cuddles from my new niece! I thought I'd share some of our inspiration for the party- since it's all I've been eying on Pinterest lately.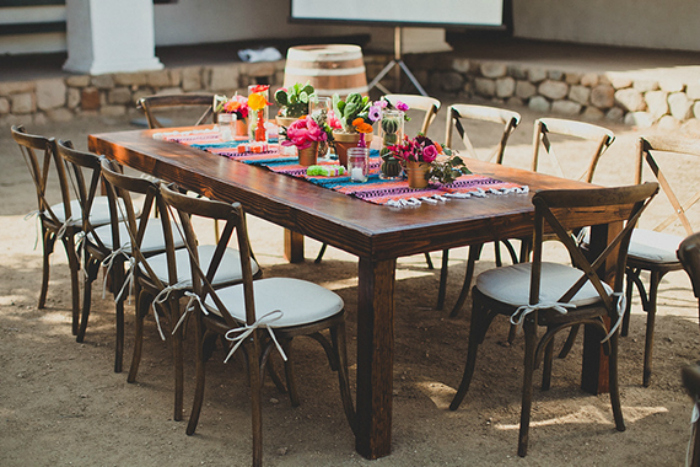 La Boheme Events for 100 Layer Cakelette
This is my favourite tablescape I've found- but am having no luck finding cacti around here. I've got one, but I'm wishing I had at least 10 more. In terracotta pots. And limes scattered in between.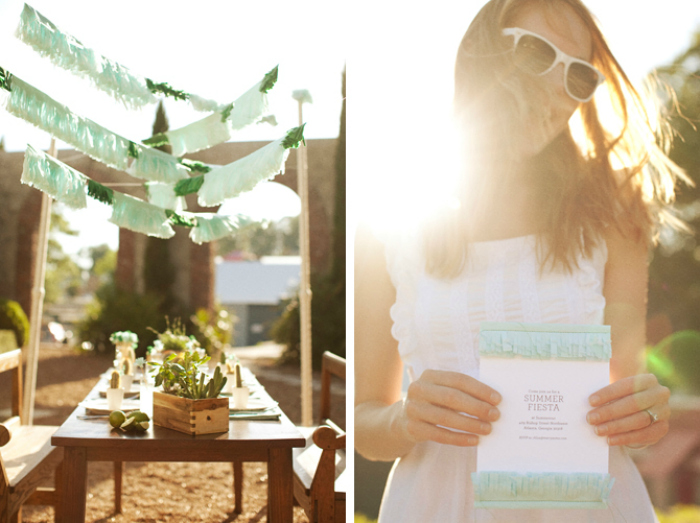 Ashley Meaders for Design Sponge
This fringe! It makes me so happy… if we were doing invites- this would have to happen (I'm bummed facebook has replaced traditional invites- I love to get some pretty paper in the mail).
Speaking of fringe… these cupcake toppers! Love 'em. We're using this inspiration for drink stirrers… I'll let you know how that turns out.
Instead of cupcakes my amazing sister-in-law (a different one- big family y'know) volunteered to make these margarita cake balls! How awesome is that!? I'll have 6 please. Seriously… they look so delicous.
Speaking of food… How clever is Christy for putting the seven layer dip in little cups!? Individual servings are so much cuter than slopping a scoop on your plate and it will help keep people from camping at the food table. When I say people I mean me… I'm always that person.
Last one- SMP stole my heart with these mini tacos! I'll be doing something similar- although I'm certain not this fancy. They're so cute- and I'm pretty sure I could call those dinner if I had enough.
I'm also learning how to make a good batch of margaritas! My aunt is the queen of margaritas and sent over her recipe. Any tips? I'm not really a drinker so I've never made them before! What would you add to make this fiesta fabulous? I'd love to hear!