This is a sponsored post written by me on behalf of Tazo® Tea. All opinions are 100% mine.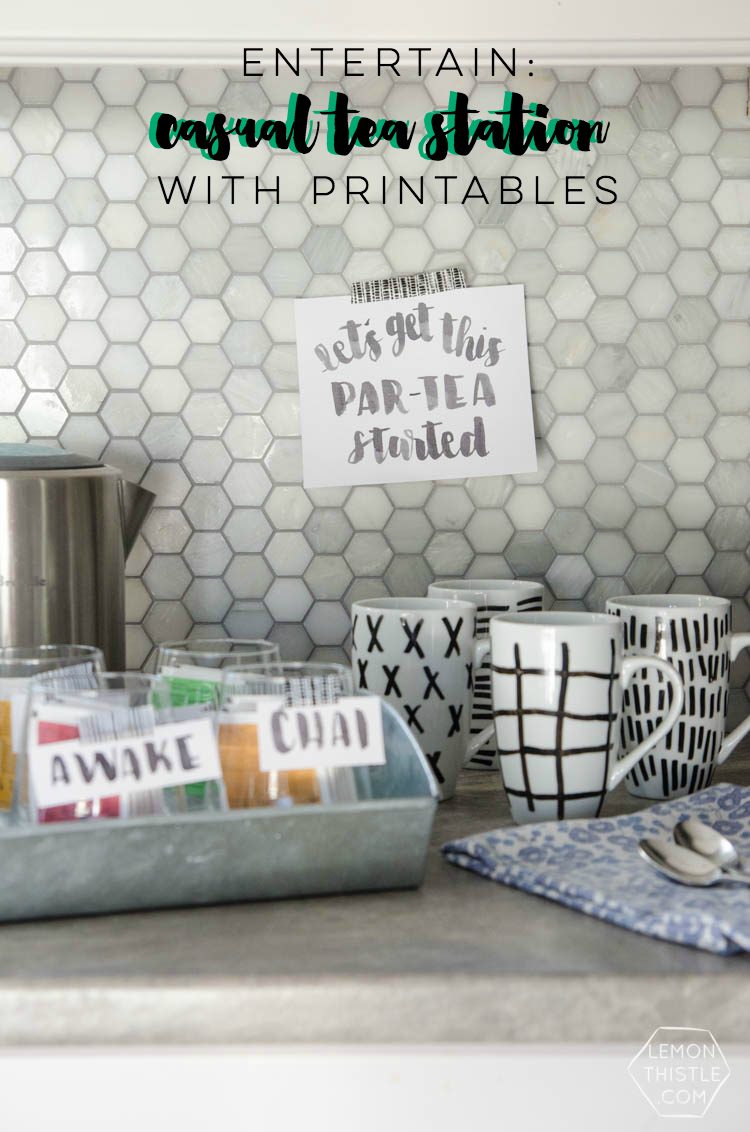 If you know me at all, you know I love to entertain. And not just parties, but every day. Brunch, coffee dates, dinners… it's one of my favourite ways to socialize. When Shane and I were house hunting a couple years ago, that was one of our biggest motivations- a house we could entertain in. Today I'm sharing a simple idea to make entertaining (in my case a casual afternoon hangout with friends) a little more special with a tea station.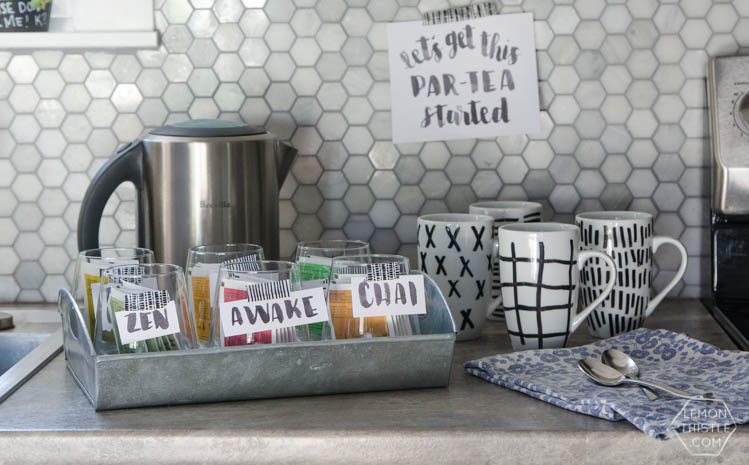 I used to put one of these together at almost every baby shower I organized (which has been a lot). I always used mason jars and vintage caddies with twine and clothespins for labels. Lately I'm totally digging a more modern / minimal style, so I wanted to switch it up and try something a little different.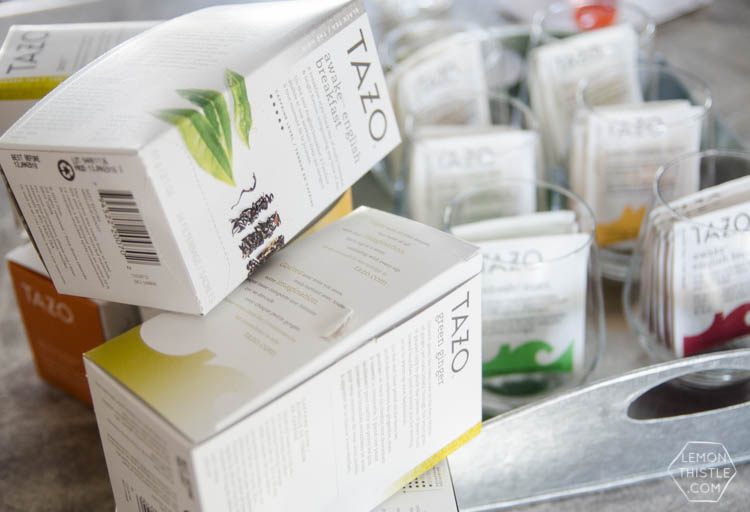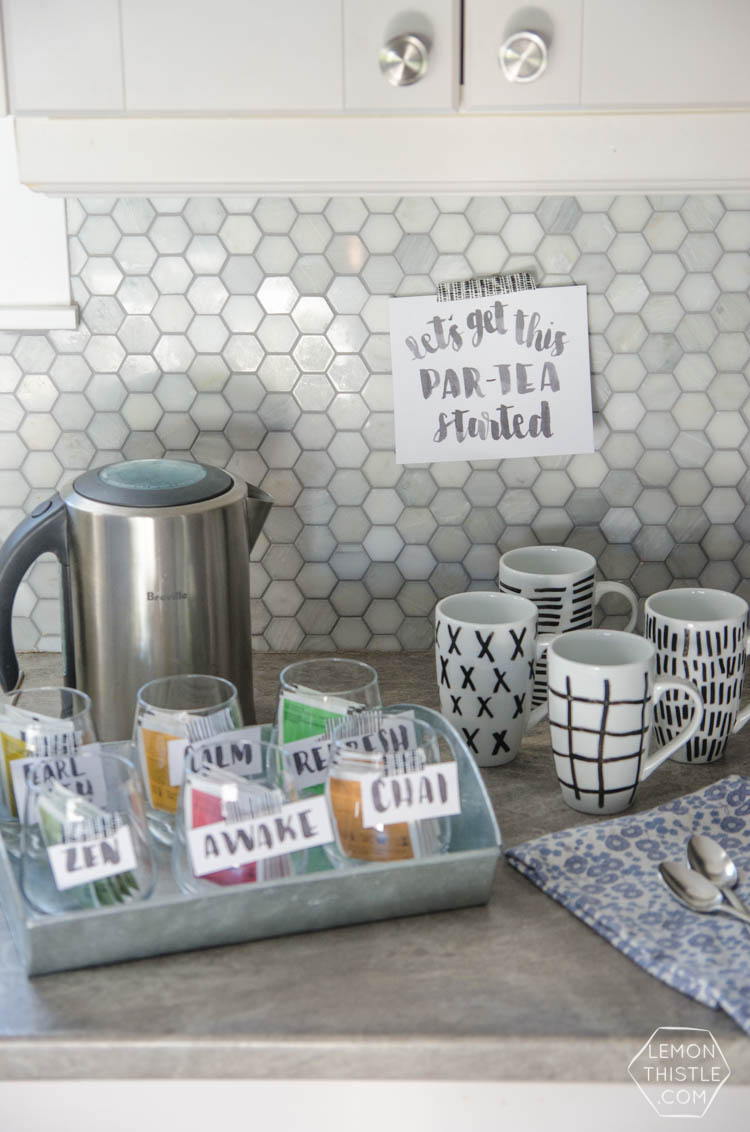 I used a metal tray as a caddy and simple glasses to hold each tea blend. I lettered some labels for all the Tazo® Tea Blends I had and printed them on card stock. My friend and I were looking up tea puns and this one made me giggle, so I lettered it for a free printable for you too, 'Let's get this par-tea started'.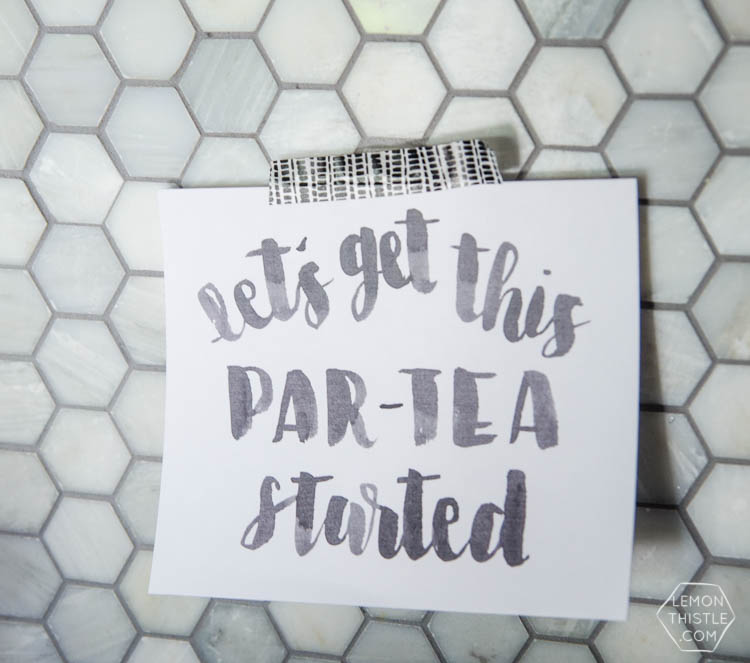 I really love displaying the teas in this way so my friends don't feel awkward about digging through my cupboards to see what blends I have stashed away, feeling like they have to take the first kind they are offered. Personally, I'm a die-hard Awake™ English Breakfast (a breakfast-style black tea) fan, it was my favorite in high school (I made frequent visits to a certain coffee shop to get it- I wasn't yet too interested in drinking real deal coffee). Every time I am the one shopping for tea, that's the one I bring home. It reminds me of highschool and having no responsibility. I have friends that swear by Zen™ and Passion®, and my mama's a fan of the Chai. So obviously, I had to have them all.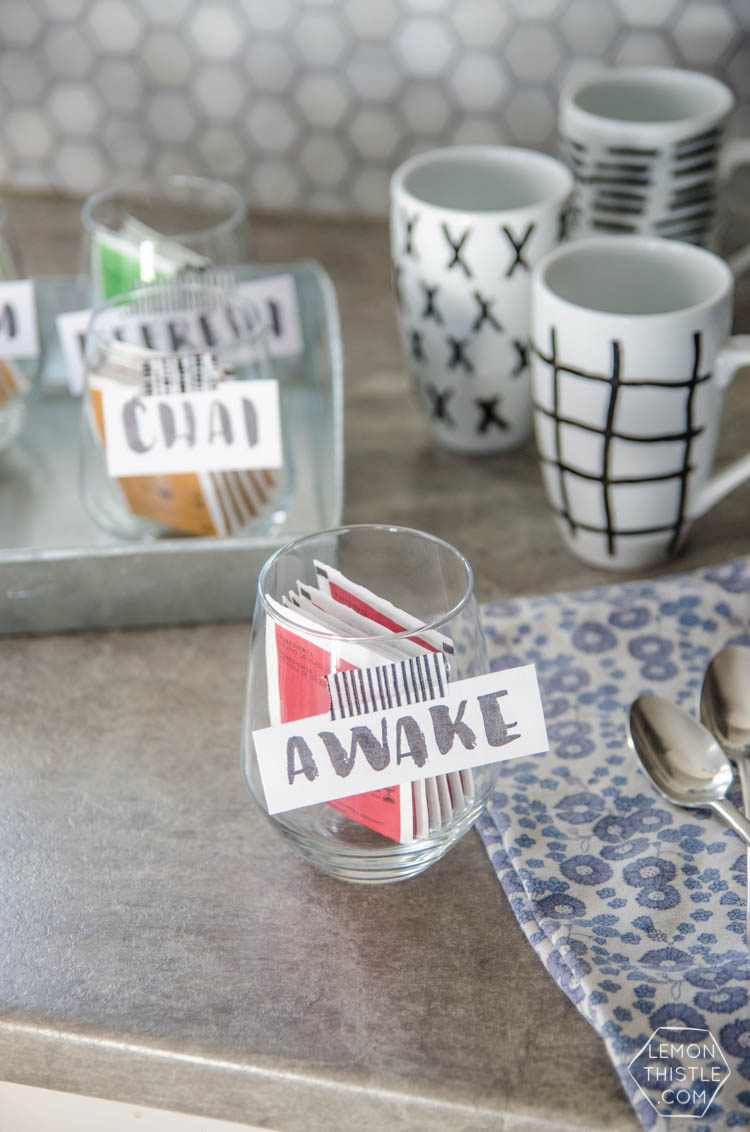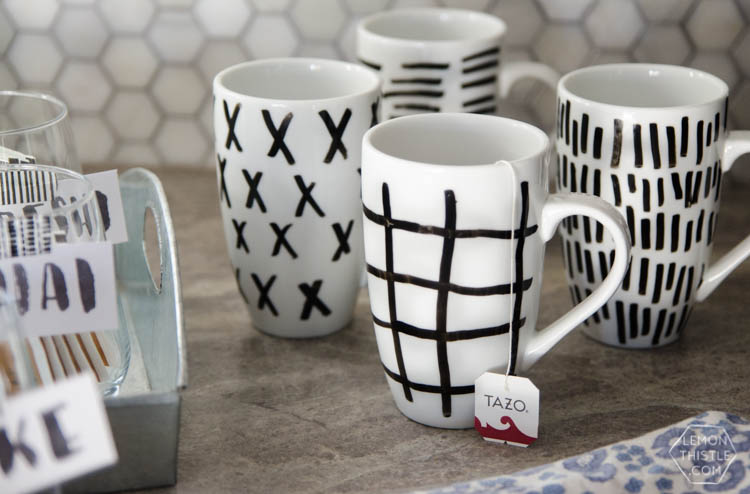 Can I talk about highschool for a hot minute? I tell my husband this all the time and he just doesn't get it. I miss it- but I really didn't enjoy highschool. But I miss the lack of responsibility- being able to do whatever I wanted with my free time which was most of the time (no other mouths to feed, no other bills to pay, sleeping in and staying up late, not worrying about the future) and everyone around me was in the same life stage so whenever I wanted to do something- there was someone to do it with me. We felt like we had the whole world, our whole life ahead of us and it wasn't rushing by like it is now. But anyways.. that's what I miss and for some reason drinking tea makes me feel that way for just a minute. #EndRant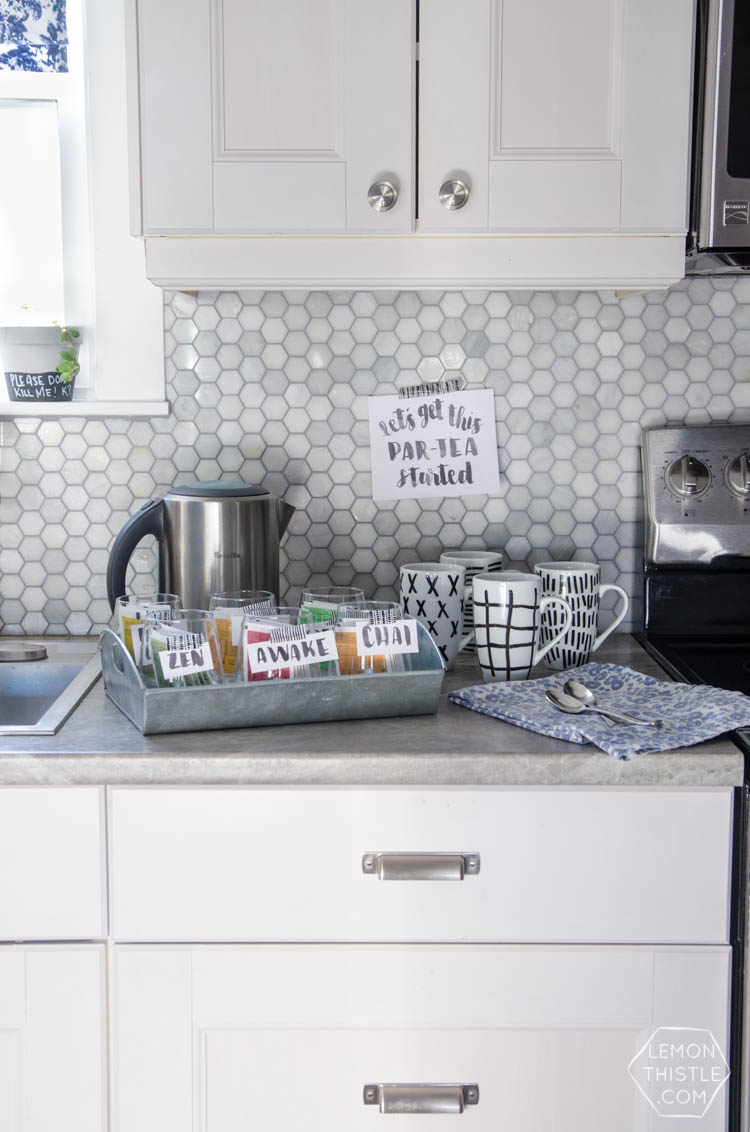 Now that I have these pretty labels printed out, I'm planning to keep them in the tea cupboard so I can pull this together in minutes when I invite friends over. I'm hosting a mom/kiddo group later this week and plan to pull it out then. I love that something so simple can bring a bit of excitement to our day. If you want more information on Tazo Teas (and not about my highschool memories), you can find that here at Tazo.com.
Grab the downloads: Labels / Par-Tea
Tell me- would you make a tea station? To have for company or maybe for a special occasion or party to #sipjoyfully? If you do, we would love to see! Share it with us @colleenpastoor @Tazo on social!
Or just tell me your thoughts on highschool, that's cool too.