Sharing which cut flowers and foliage I've chosen to grow for dried flowers for fall decor this year- plus all the tips I've picked up from drying my own flowers for fall bouquets and decor!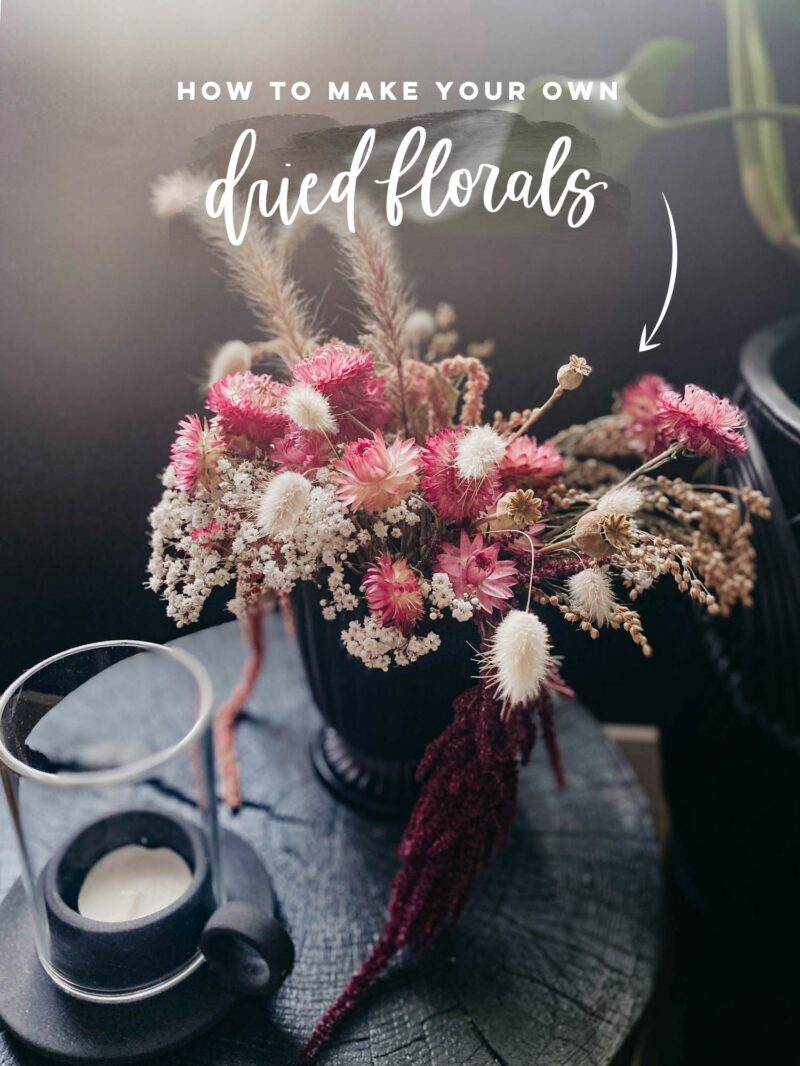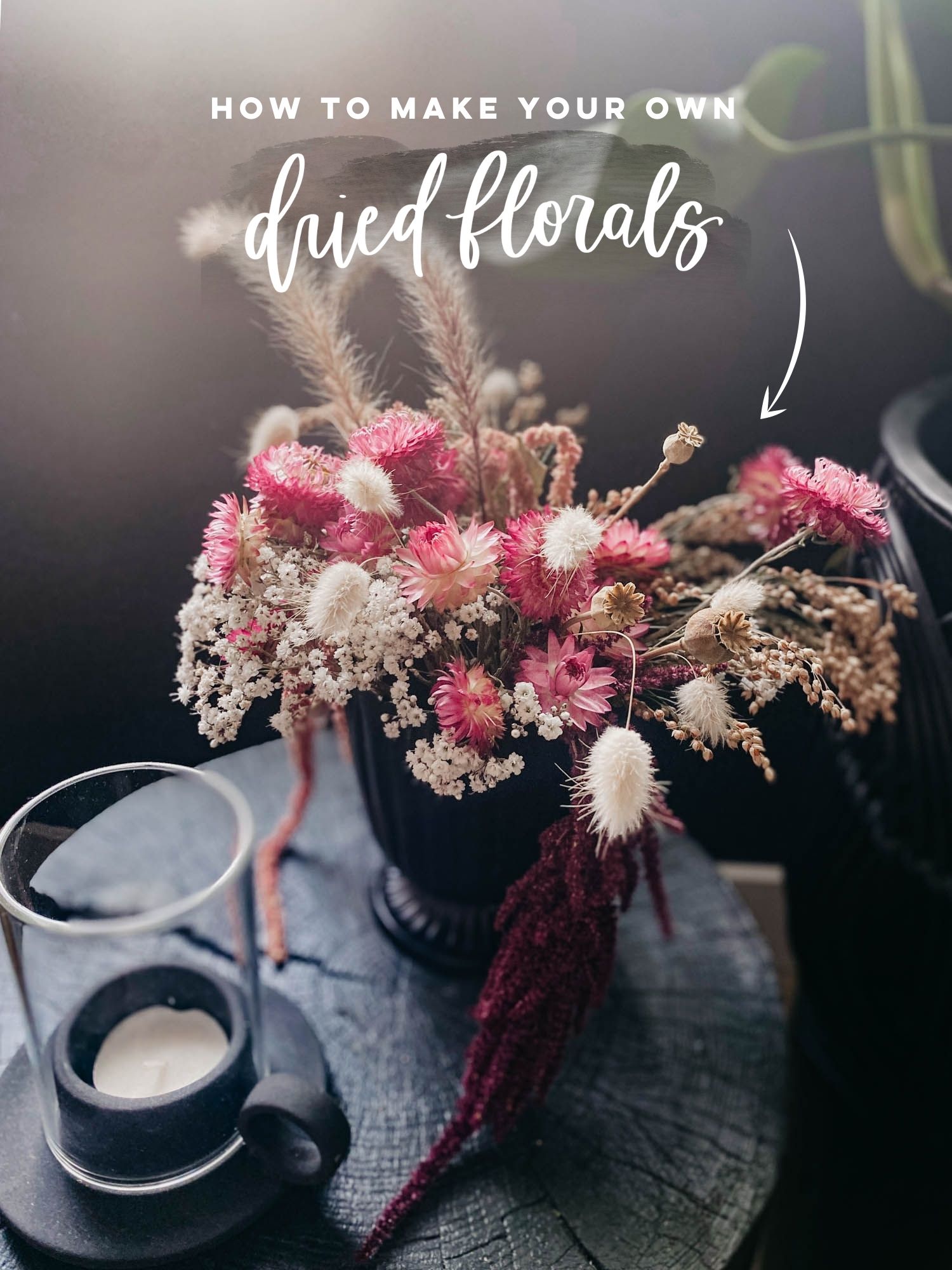 If you've been following me for a while, you'll know that I've been leaning into my obsession of cut flowers this past year. I bought seeds, ordered tubers, started it all early, and have been enjoying my cut flower garden all summer long. This is the first time I've really put effort into my garden and it's paying dividends in the best way. If you're curious about this, I did do a full vlog about starting a cut flower garden although it's probably time I do an update!
As growing season is winding down, I've been putting time into saving flowers and grasses that make for gorgeous dried florals. Which flowers do well drying is actually one of the things I considered when ordering seeds last year. My goal with my cut flower garden is to go most of the year supplying my own flowers instead of spending my paychecks at the florist.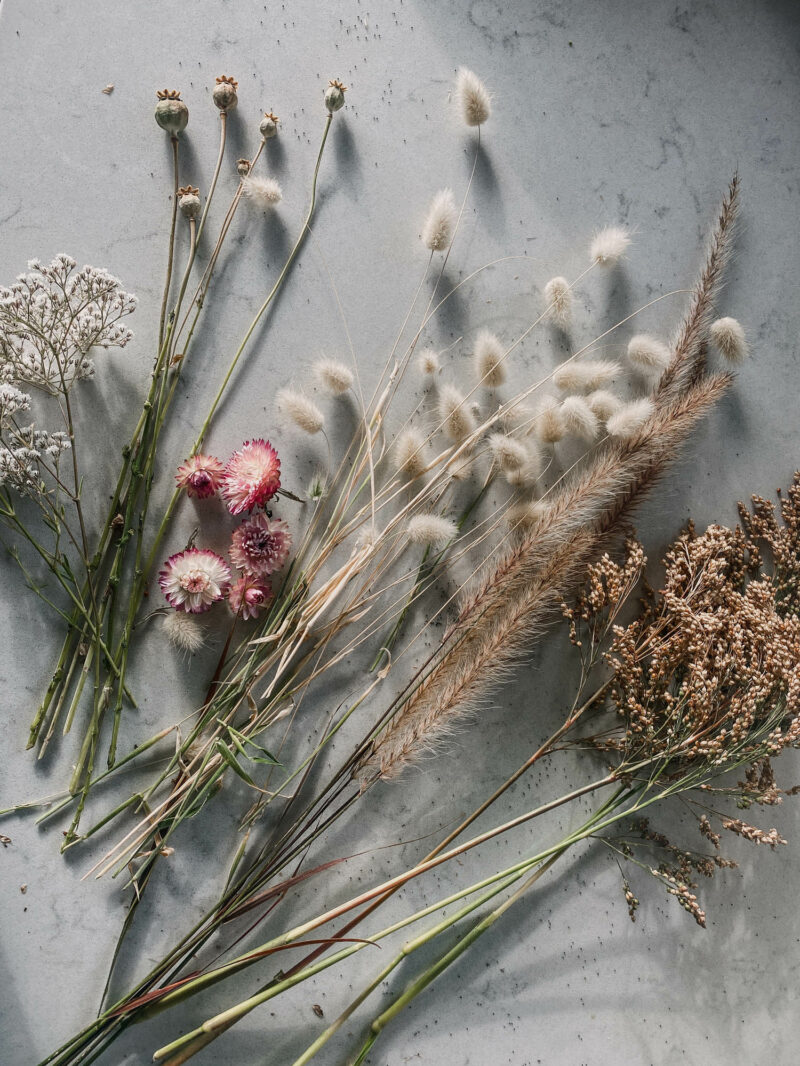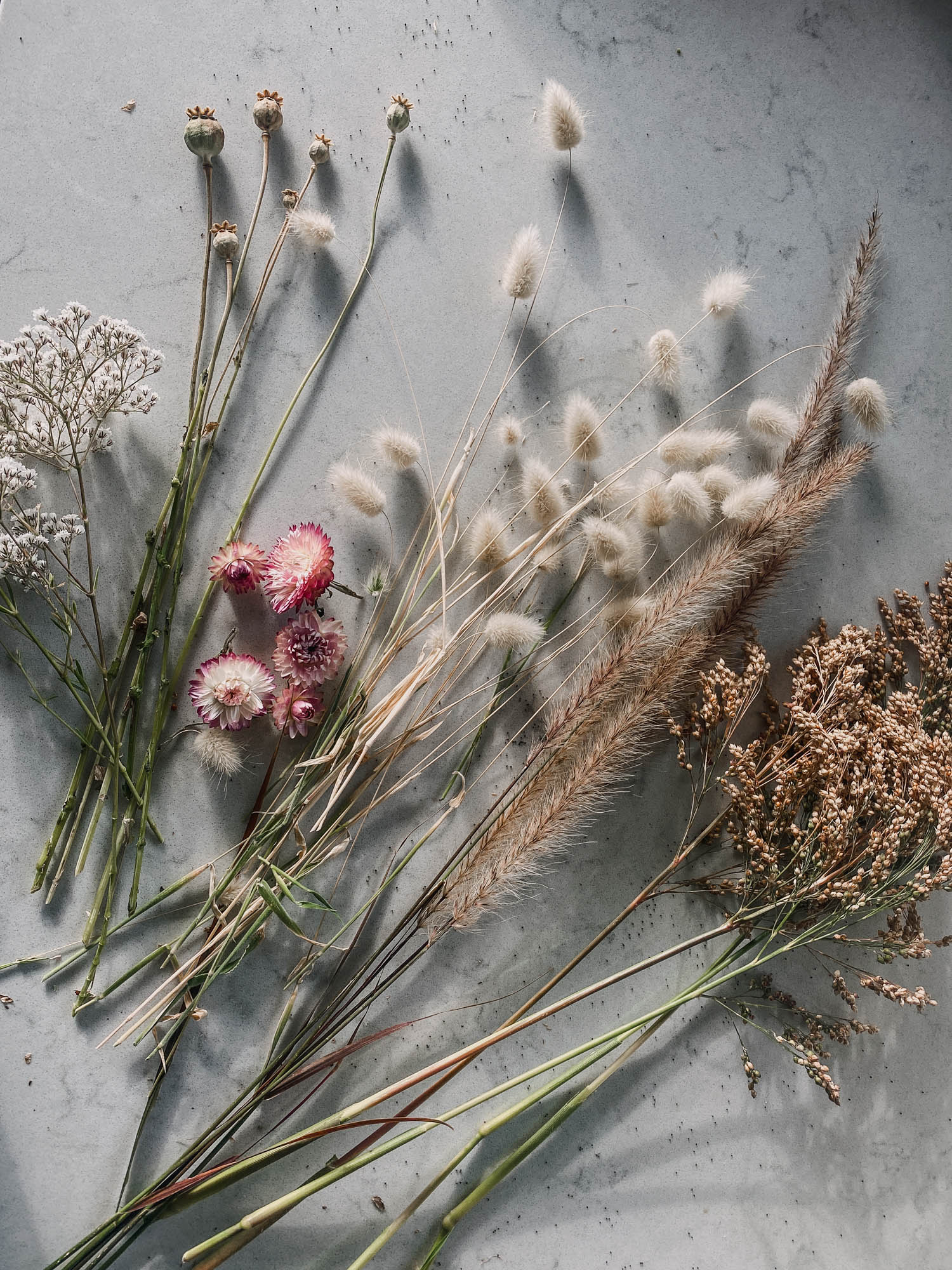 So today I'm joining up with some amazing bloggers for a Seasonal Simplicity Fall DIY hop (see them all at the bottom of this post!) and I thought I'd share some tips for drying florals for fall and winter decor. Dried flowers will last you all winter long (and next winter too most of the time!). I love that this trend has really picked up steam this year- it plays right into my fall decor plans anyways ;)
So first off… which flowers and foliage did I grow to dry? Let's talk about it!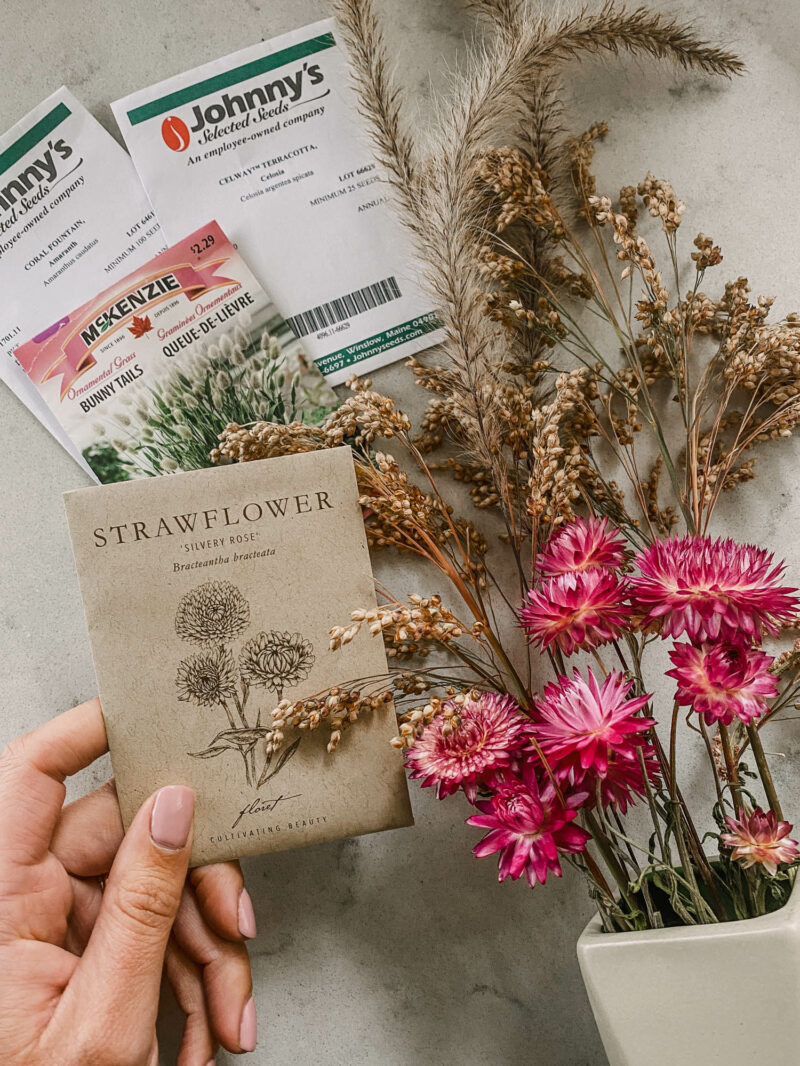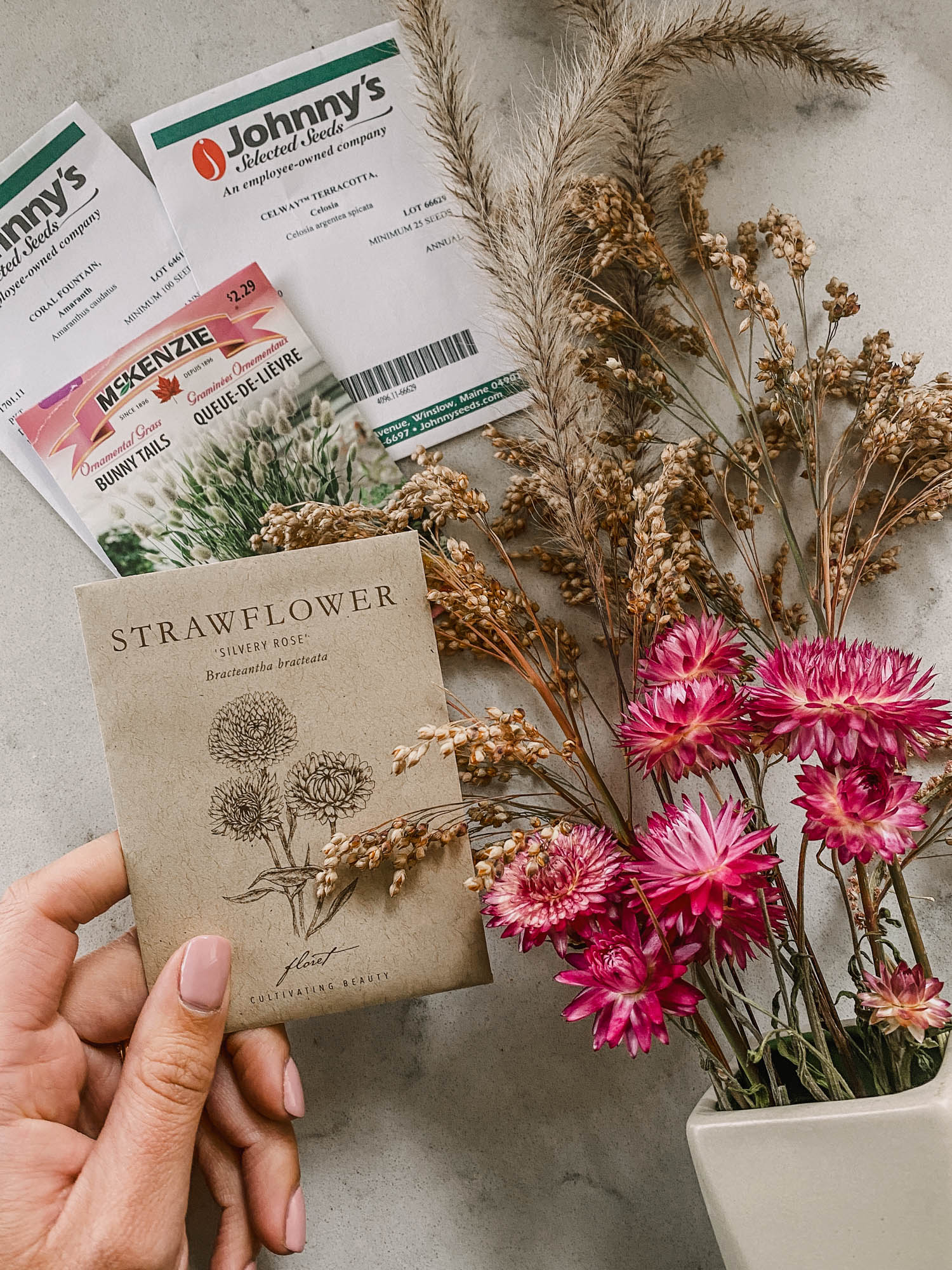 Best Cut flowers + Grasses to grow for drying
Since I'm working with a smaller yard and a budget, I chose just a handful of new cut flowers for drying to try this year, and I'll try a different set next year. Since cut flowers can last for years, I figure in a couple years I'll have quite a selection :)
Here's the varieties I have tried drying successfully so far:
Coral Fountain Amaranth
Red Spike Amaranth
Baby's Breath
Celosia Celway Tereccotta
Hydrangeas (Limelight and some paniculata hydrangeas)
Lavender
Strawflower (the one I have is called silvery rose)
Poppy Pods
Bunny Tail Grasses
Eucalyptus (I didn't grow this, but dried it after buying from the florist, see an old post about this here)
Other grasses I've bought for my landscape I'm not sure the names of :)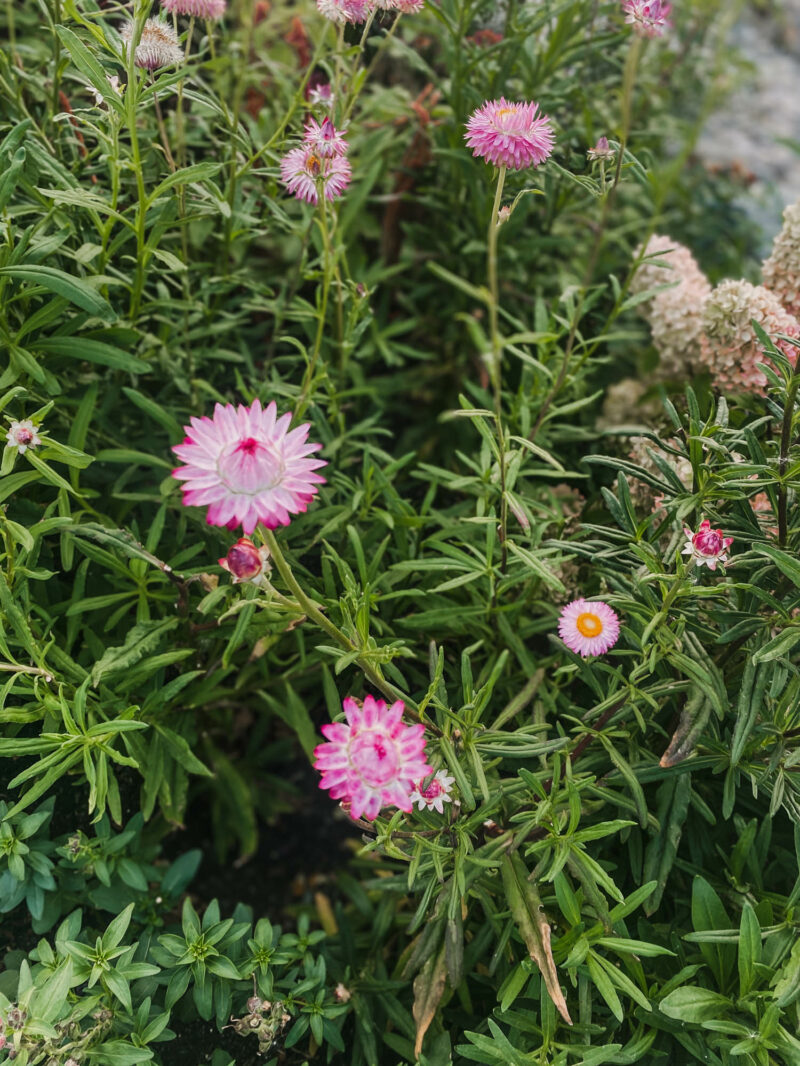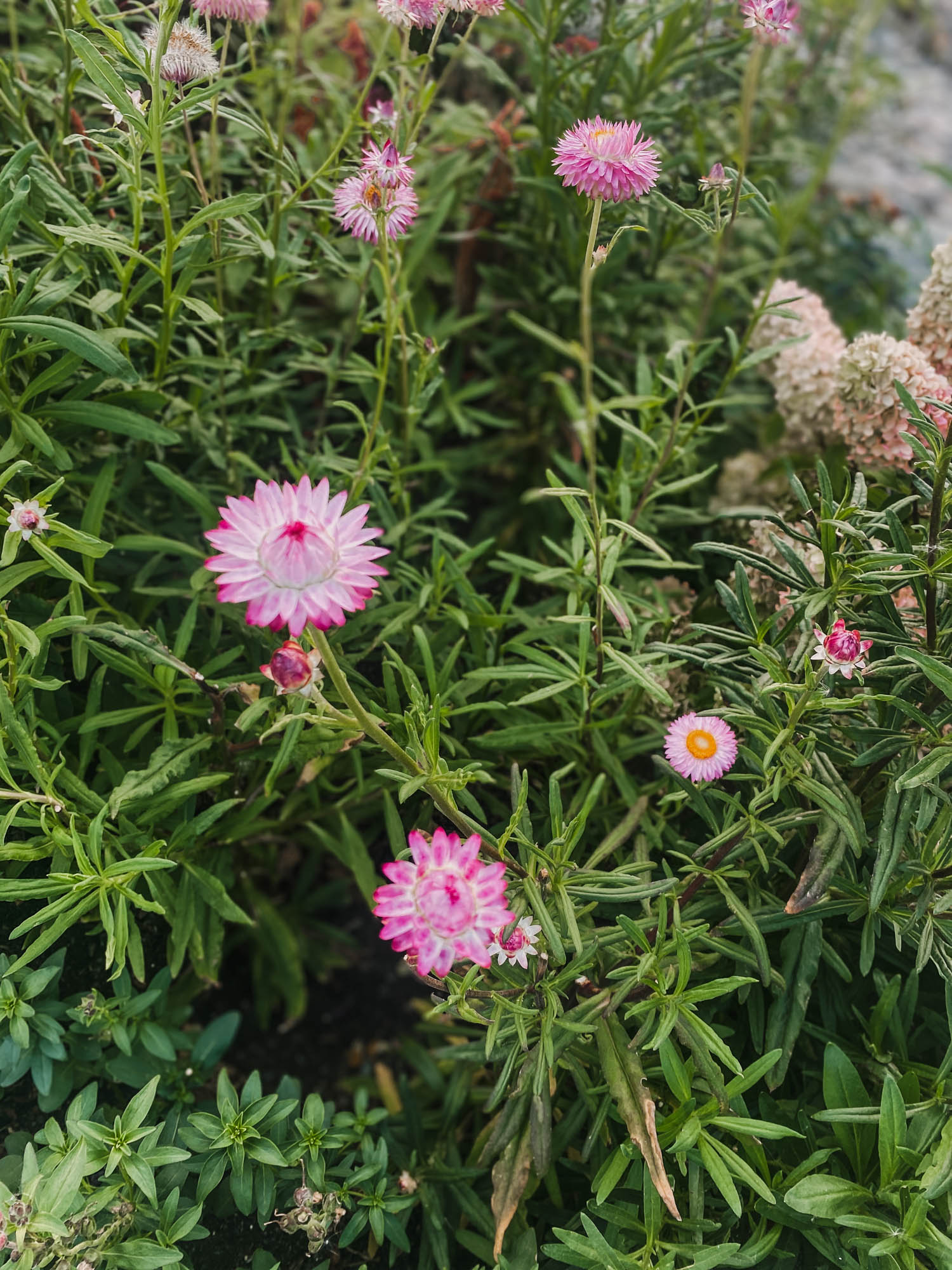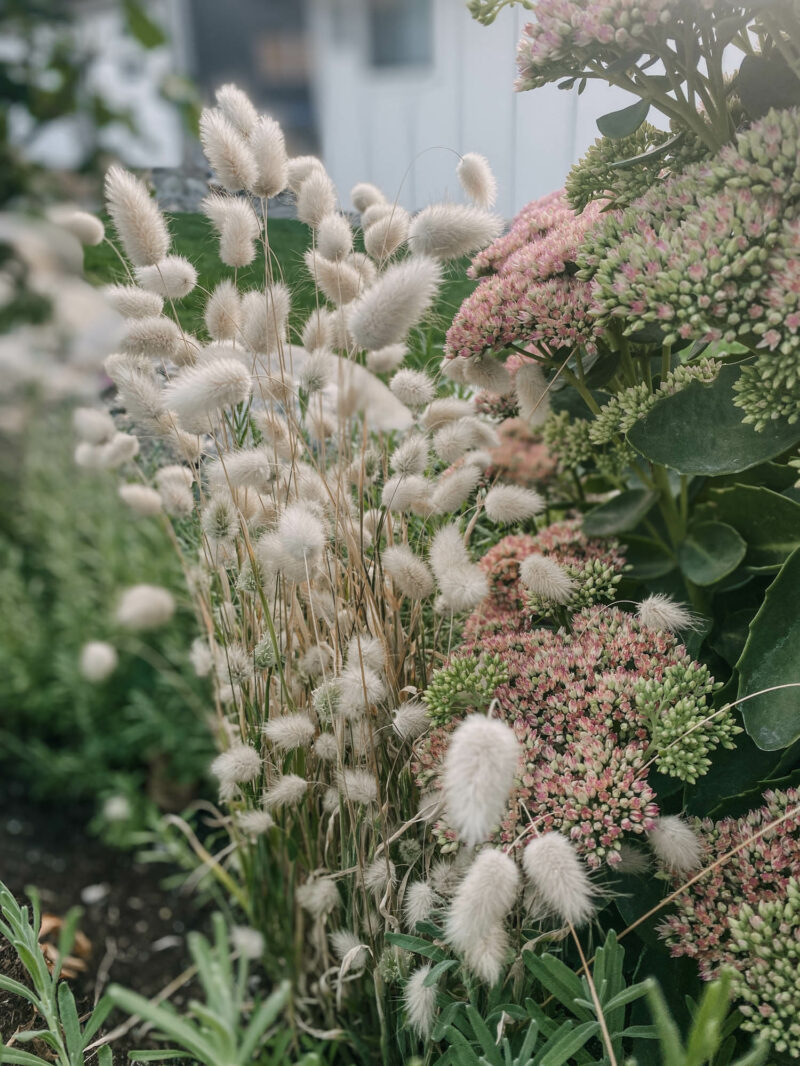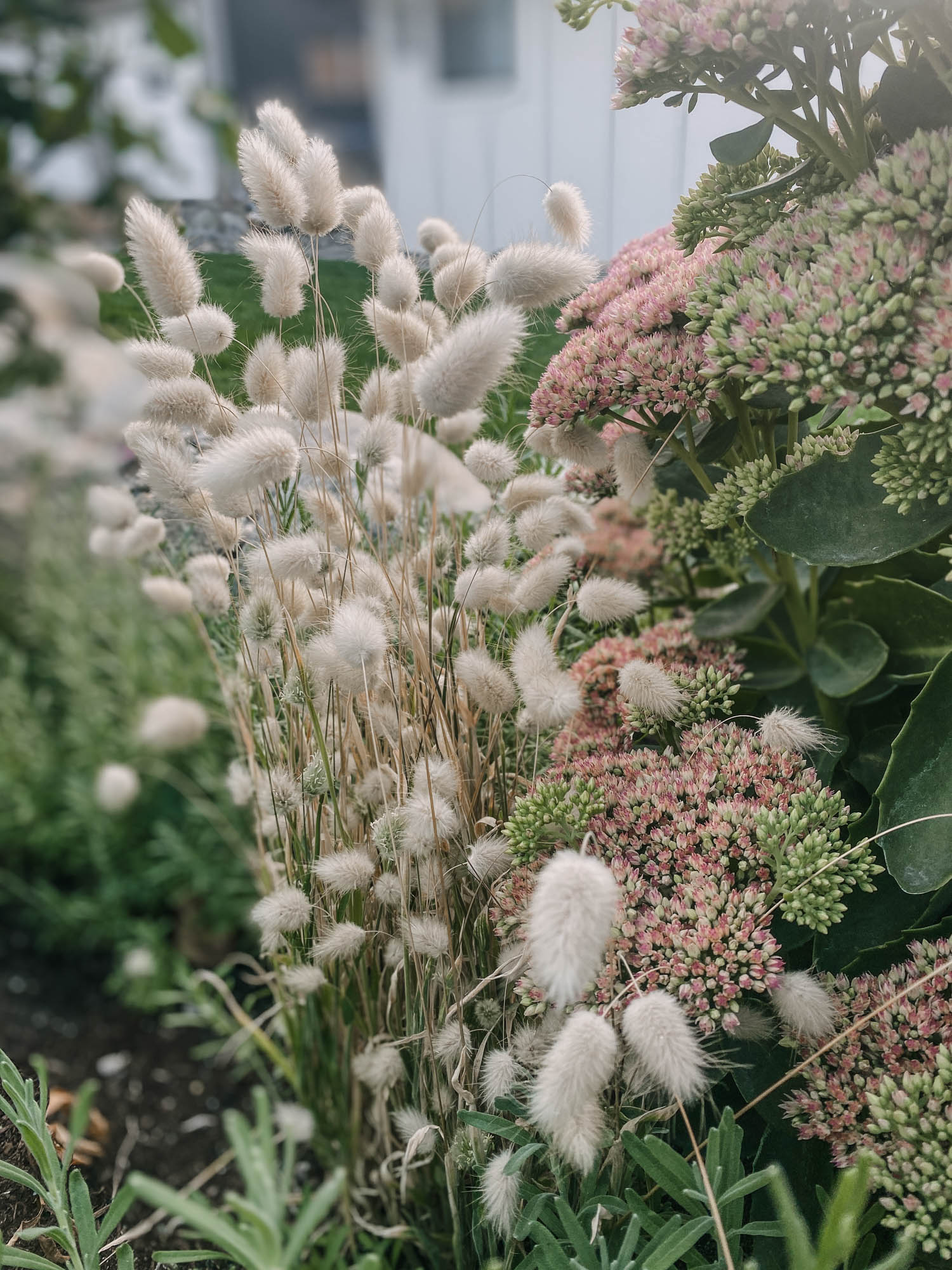 Other dried flowers I'd love to try this next year:
Statice
Globe amaranth
Larkspurs
Yarrow
Dara Daucus (chocolate lace flower)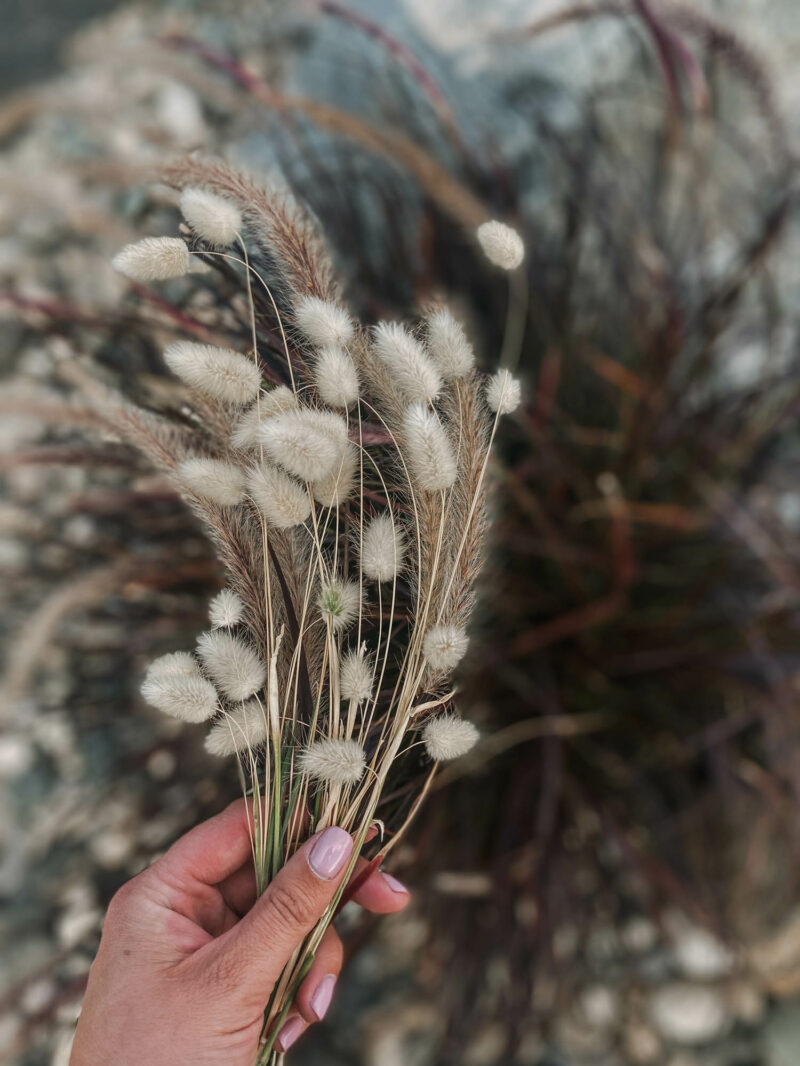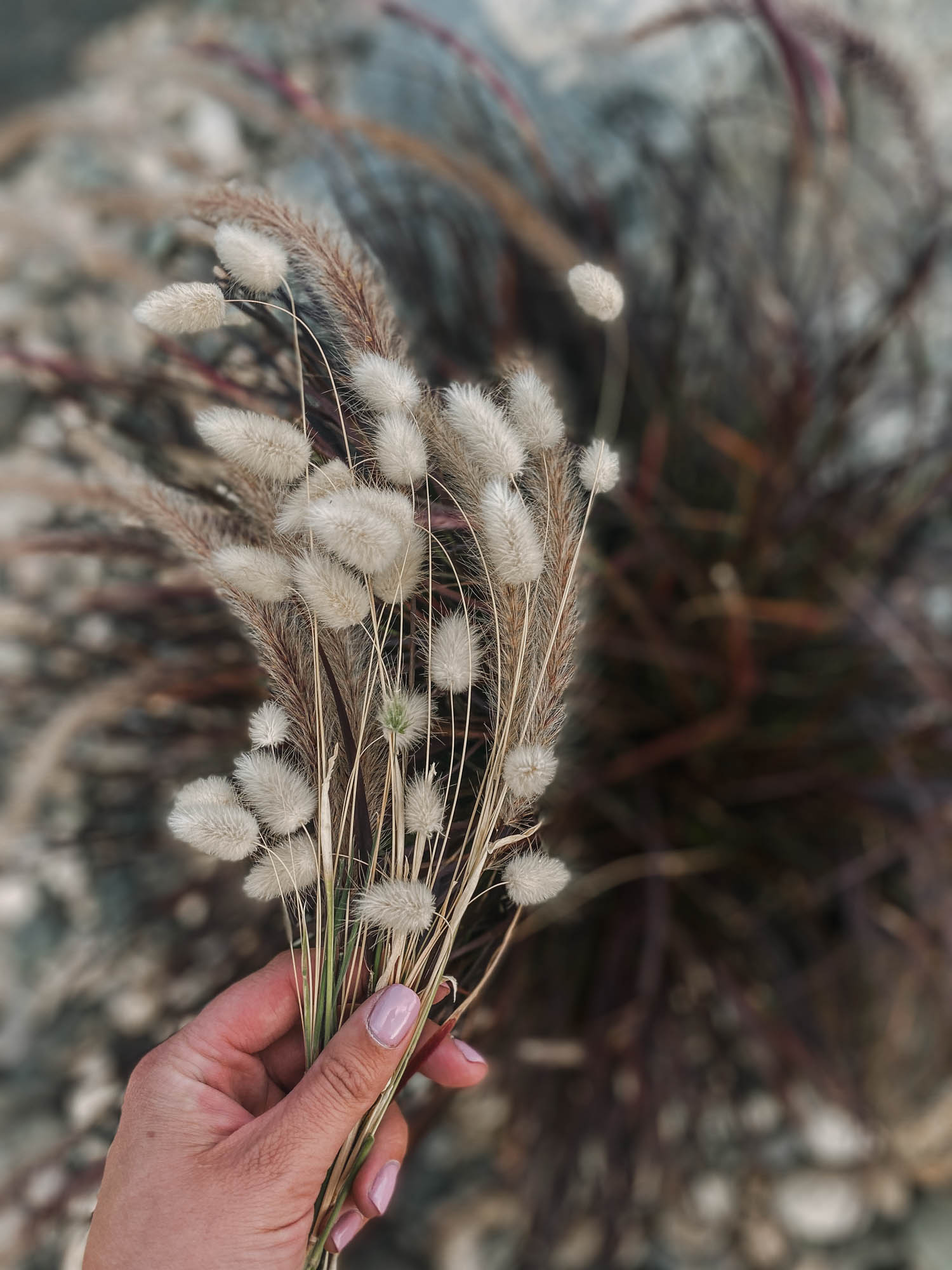 How to dry Cut Flowers
Okay so once you've grown the… or bought them fresh from the florist, how do we dry them? It's pretty simple. Most flowers dry best when picked right before they are in full bloom (strawflowers) while others prefer to be picked at full bloom (Dara Daucus, Amaranth).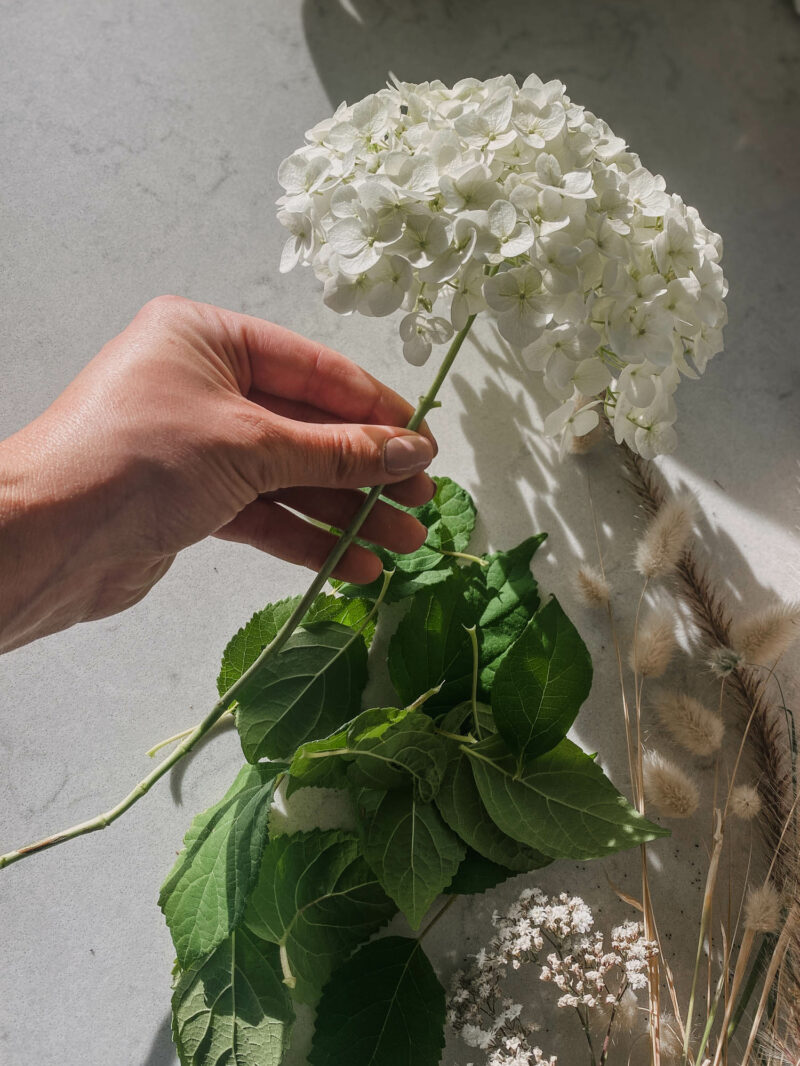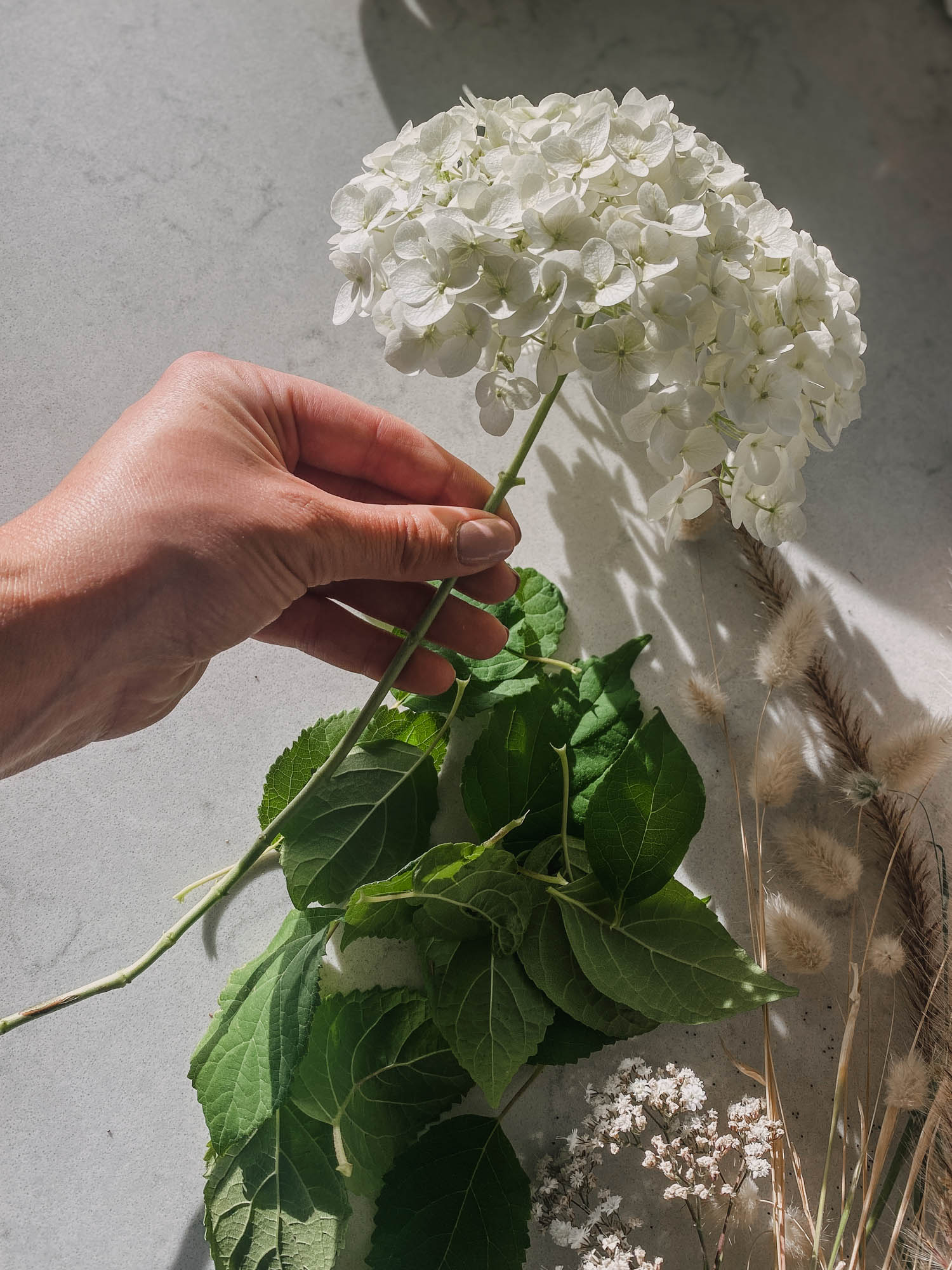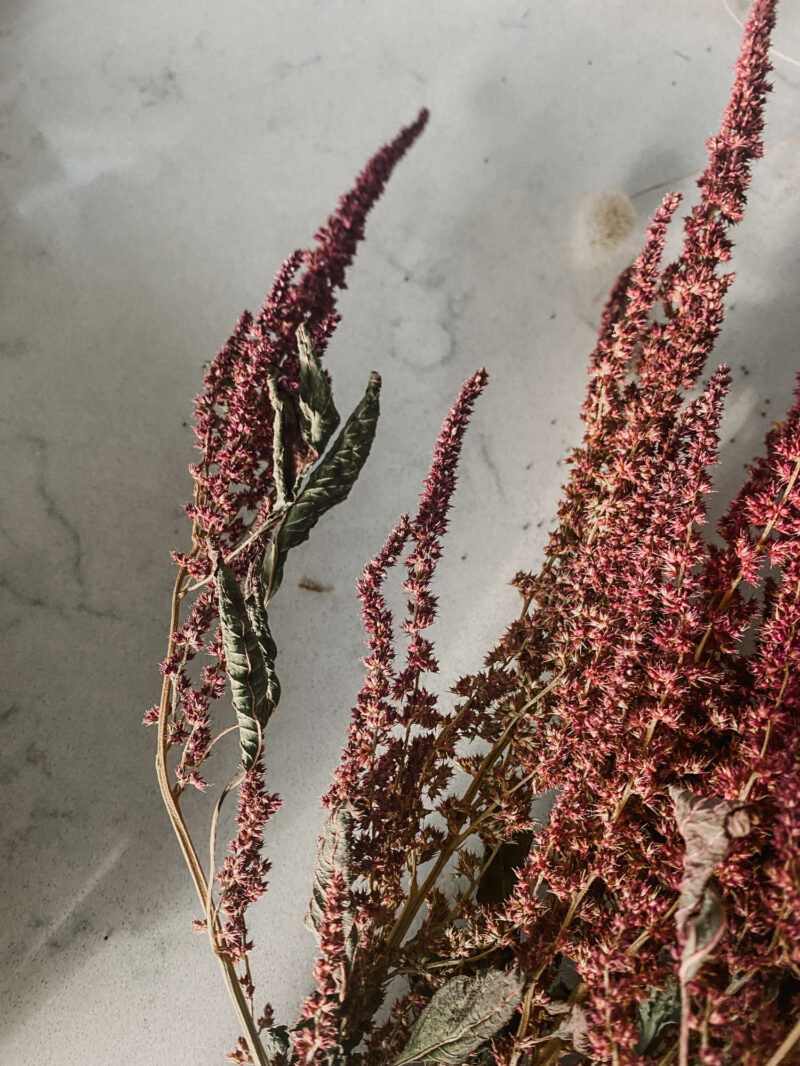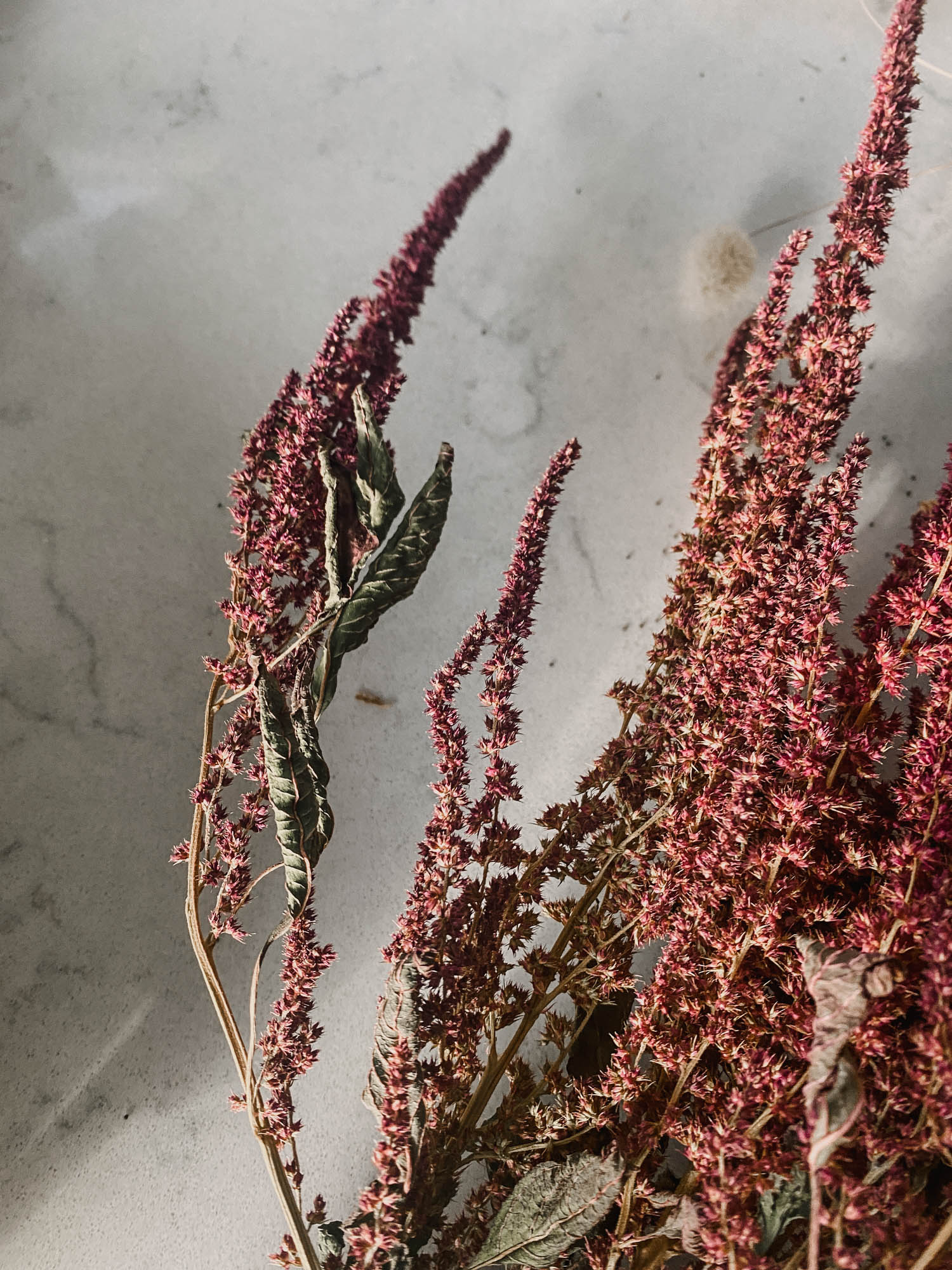 Cut them as per usual, but take the time to strip off all the leaves, then bundle and hang upside down in a dry place. I have been hanging bundles in my bedroom and love the decor that adds. Stripping the leaves is important since those won't dry beautifully. In a rush, I've left them on and you can see how shrivelled and sad those leaves look dried. Which is fine, I just remove the leaves off the dried flowers.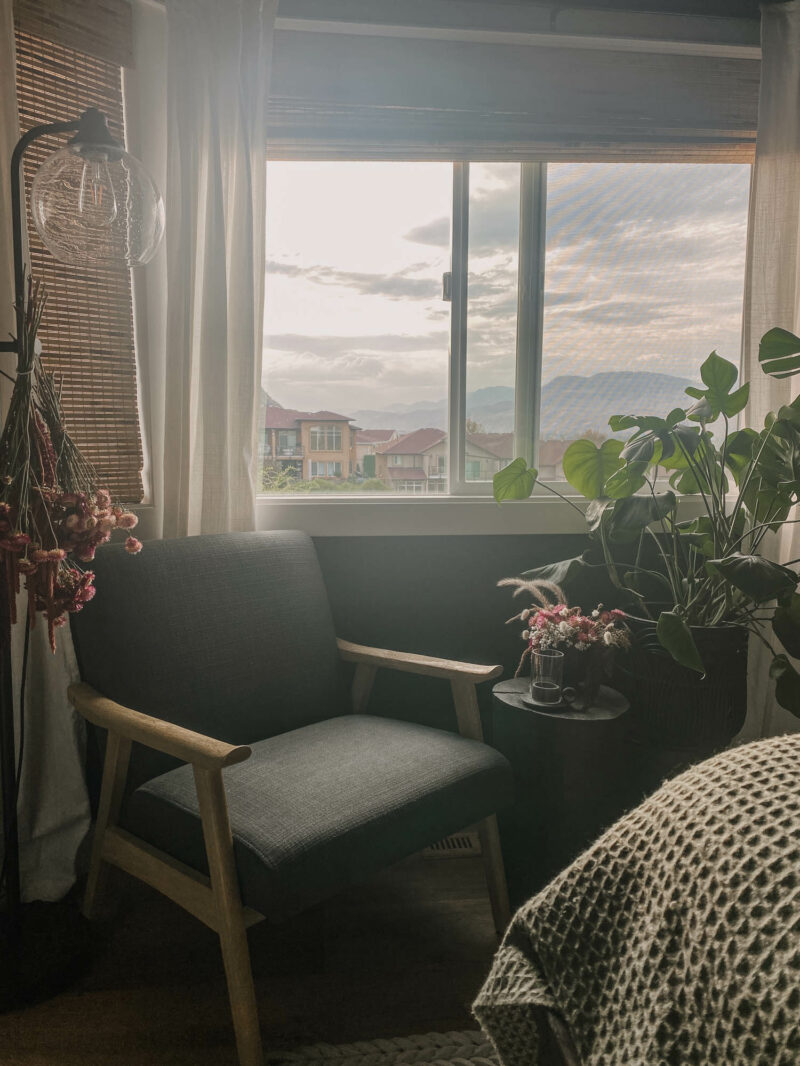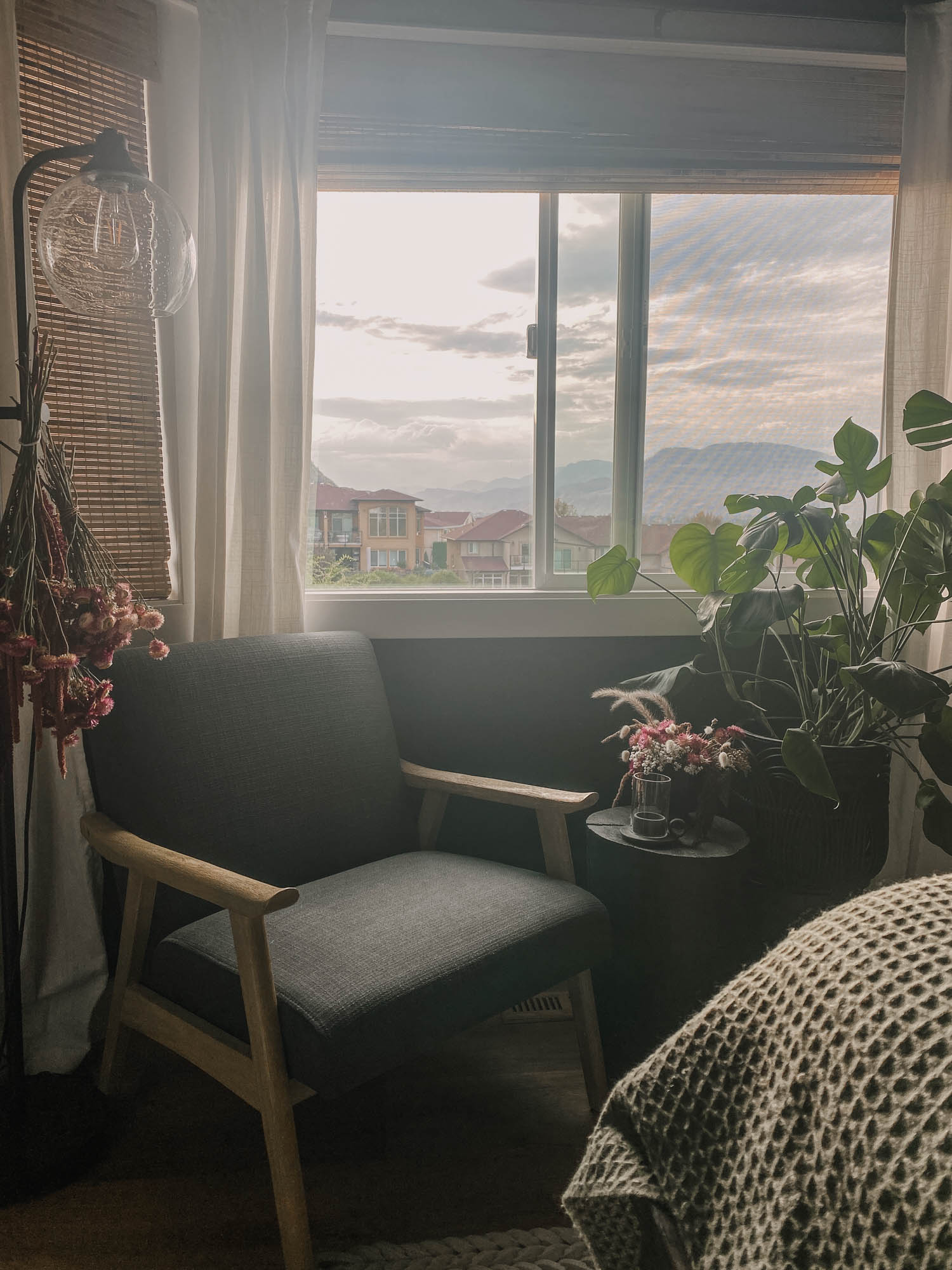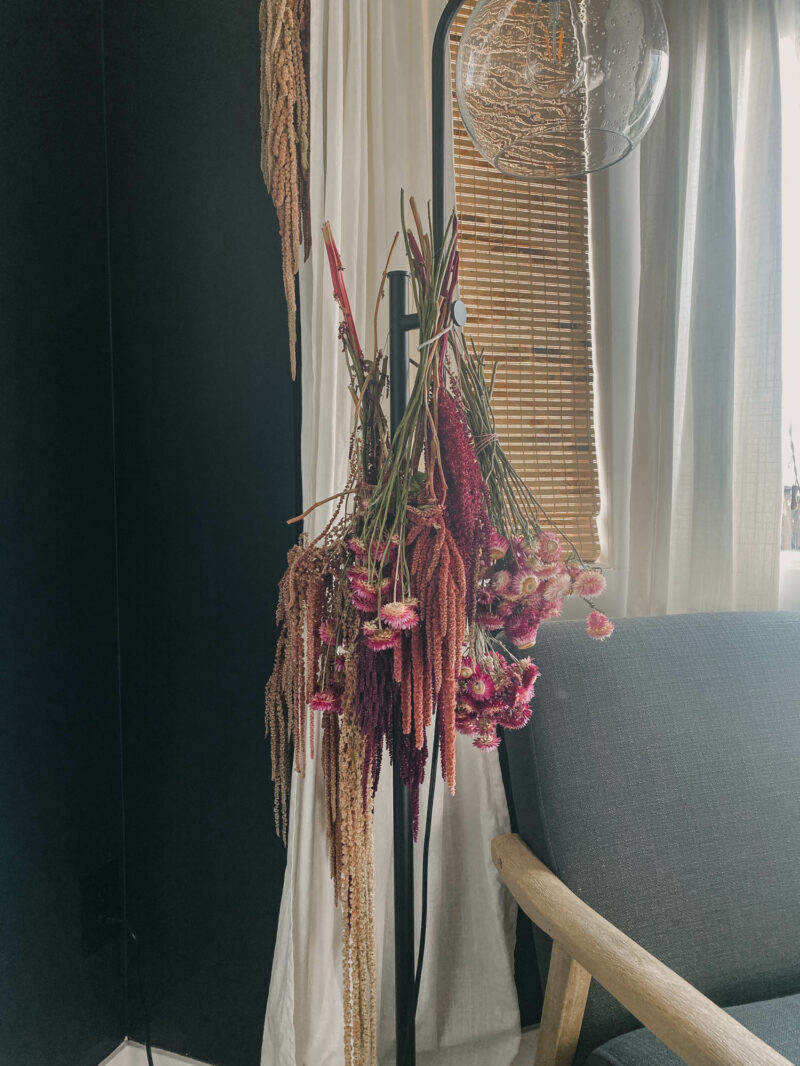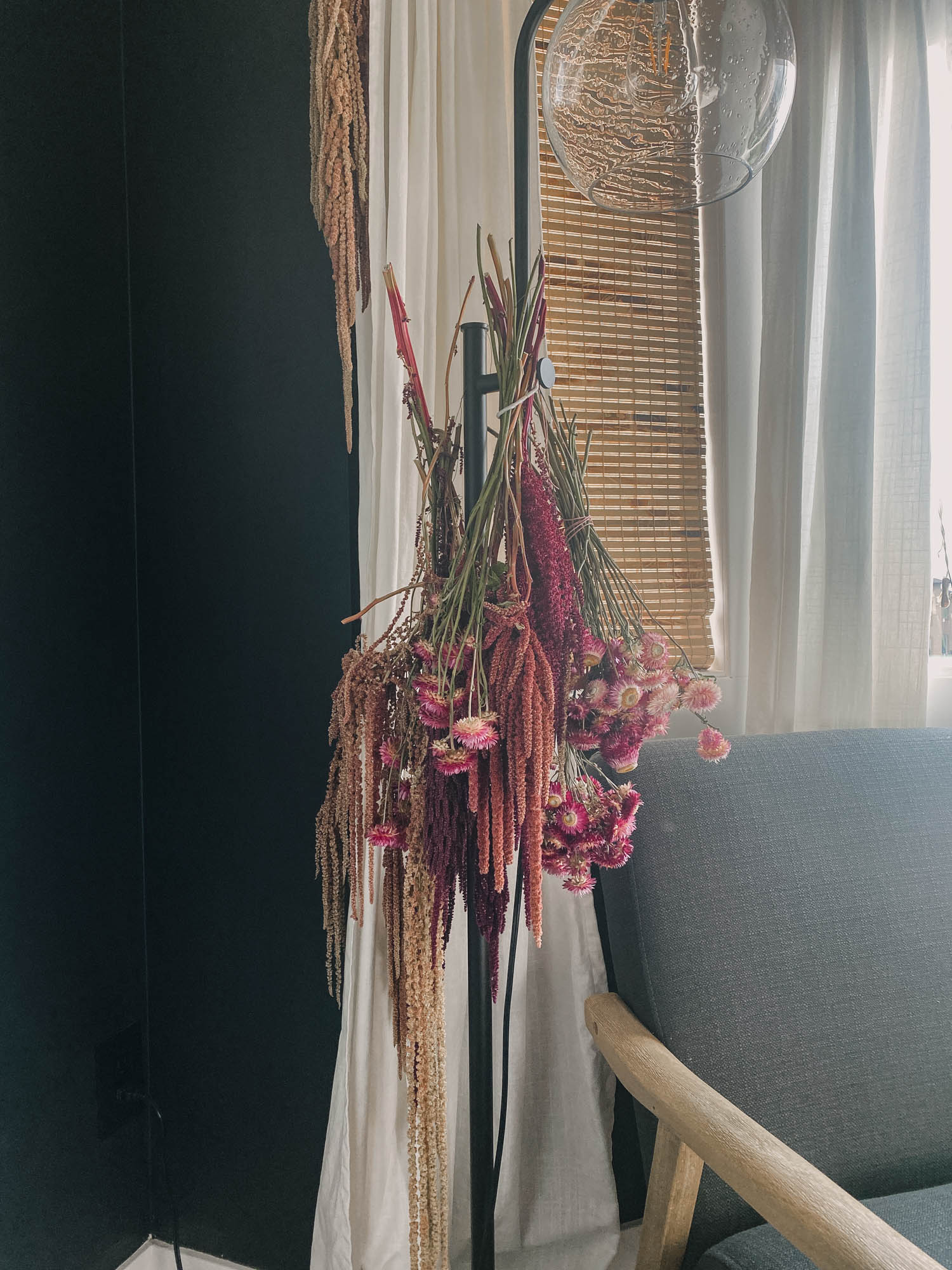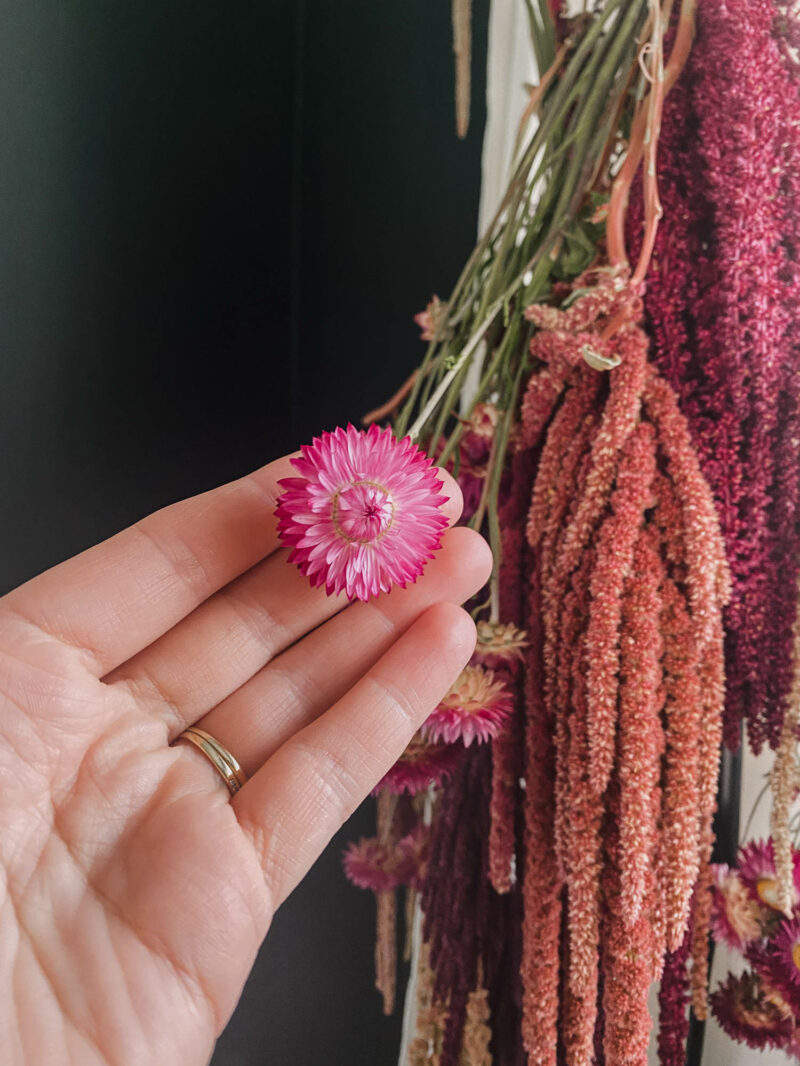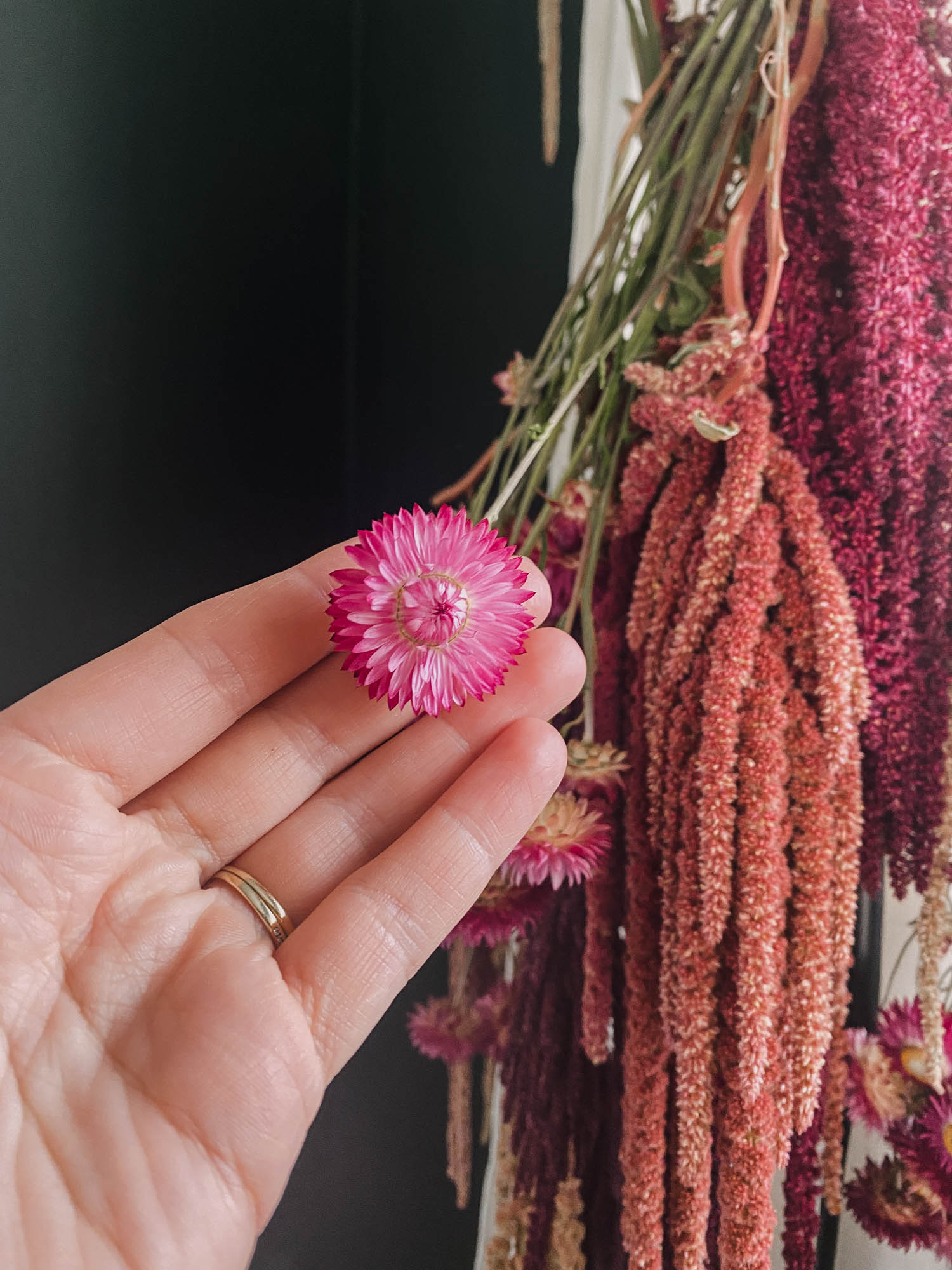 I've read that 2-3 weeks is enough to dry flowers before using them for decor. I haven't kept track and just keep adding. Once I notice the stems are dried out, I figure they're good to go and plop them in vases! I have also read that you can 'flash dry' flowers by putting them in the trunk of your car on a hot day but this mama drives a mini van so I haven't tried that to tell you how it works.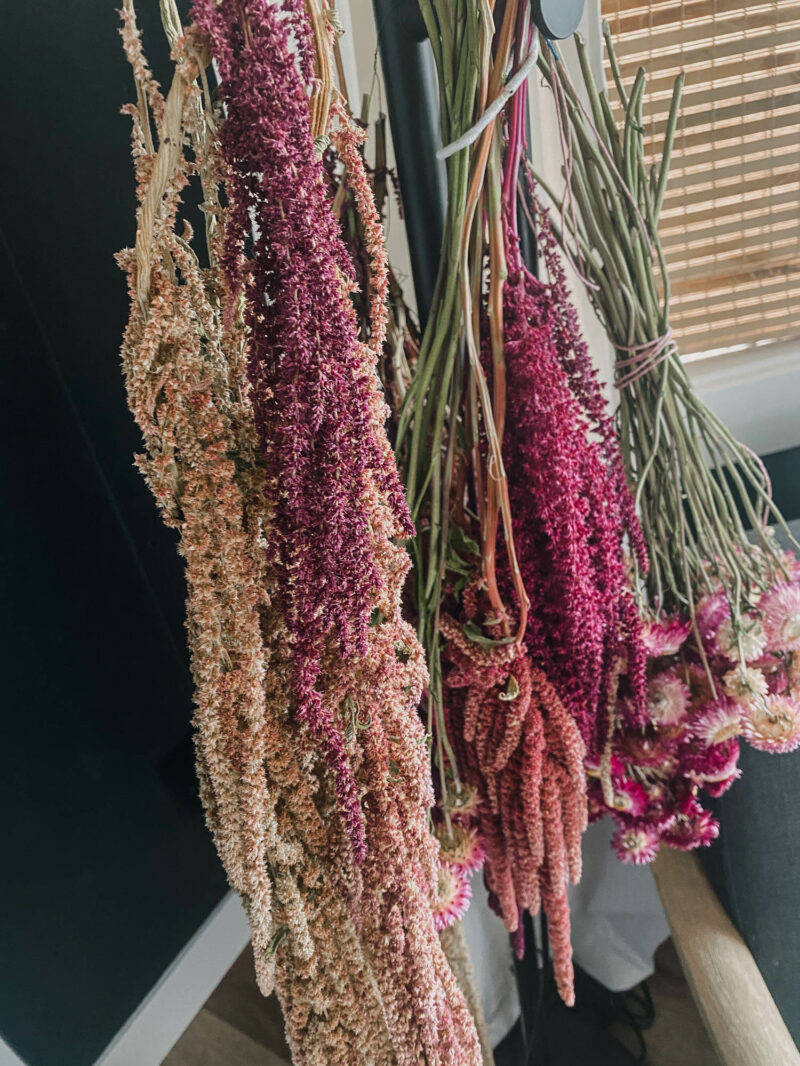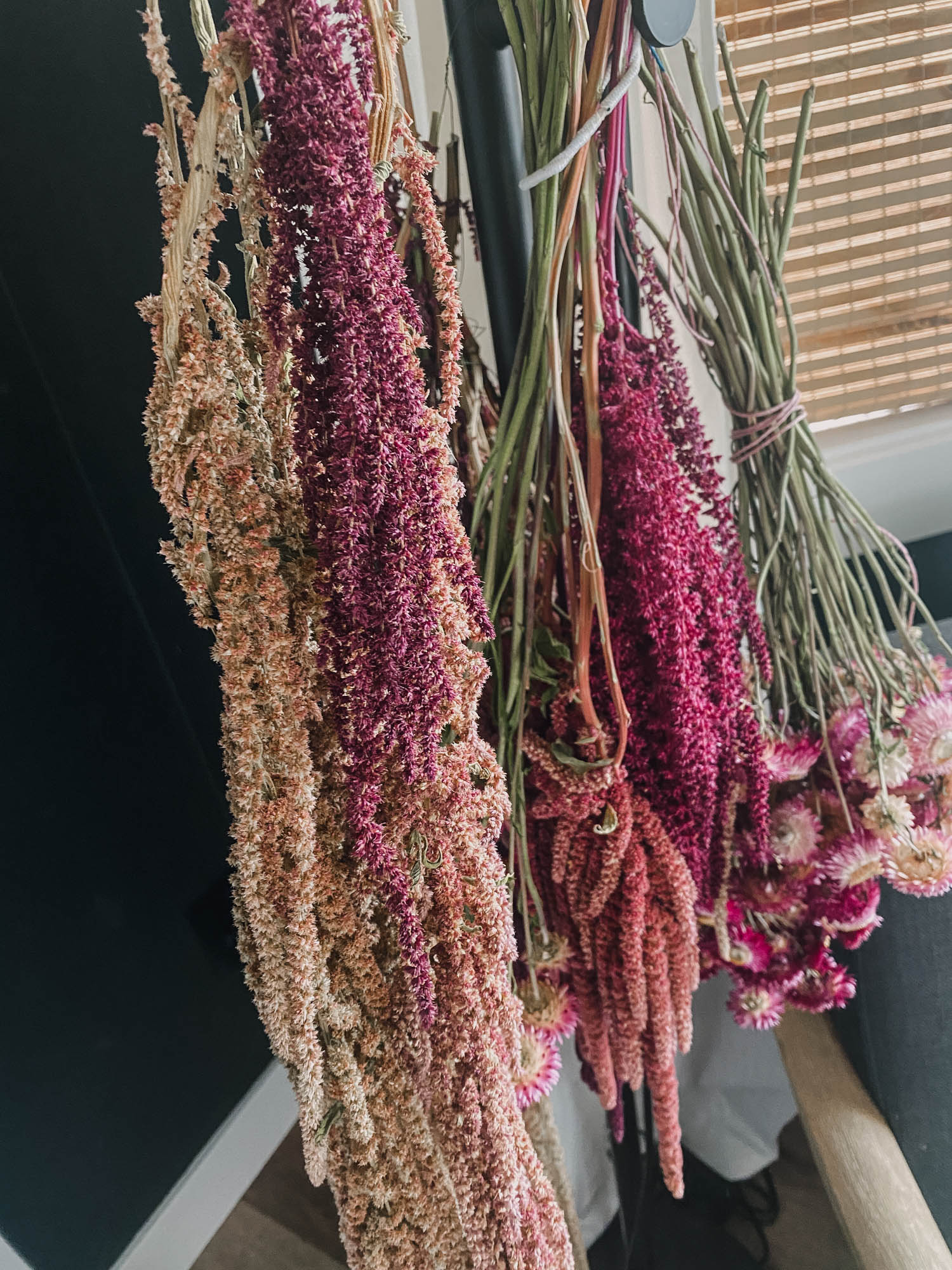 Another thing to consider? Some of the cuts do loose a bit of colour in the drying process (the amaranth) while some of them stay vibrant (strawflower). Just because they lose some vibrancy does't mean you've done anything wrong! See the difference in the amaranth that's dried for a few weeks vs the freshly hanging amaranth above.
I did also notice that my strawflowers I purchased dried 3 years ago are looking pretty faded. Still beautiful, but not as pink! So over time, it's my guess most will fade.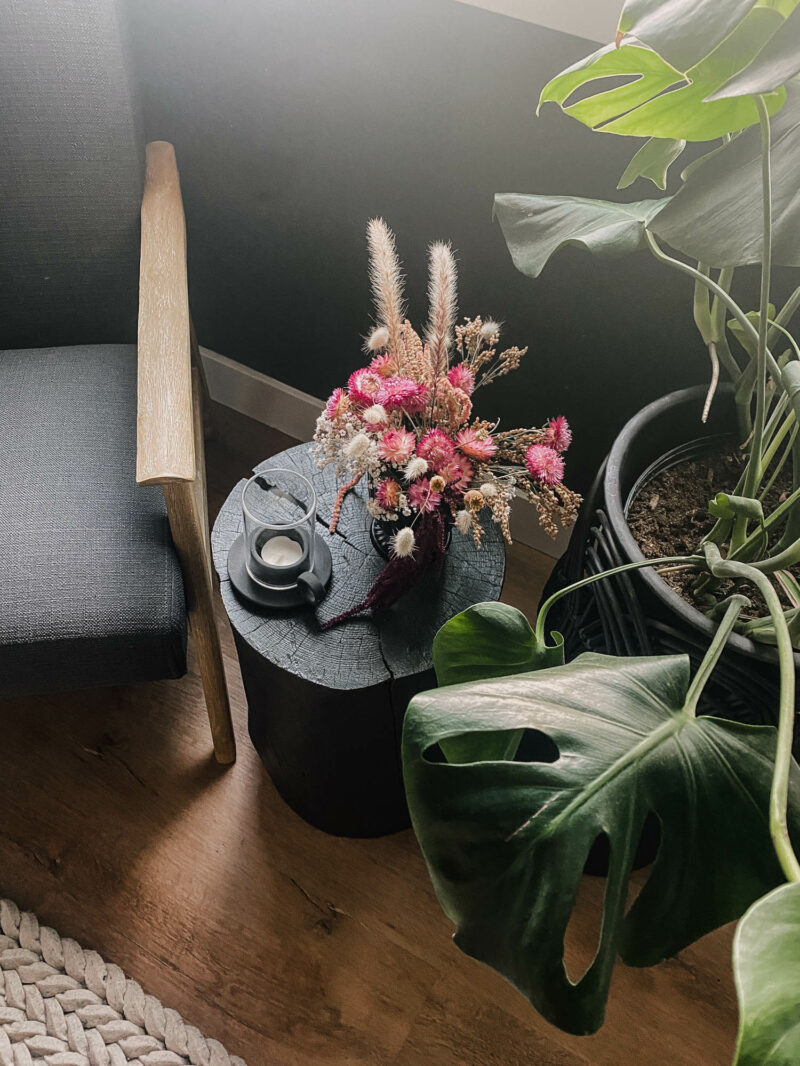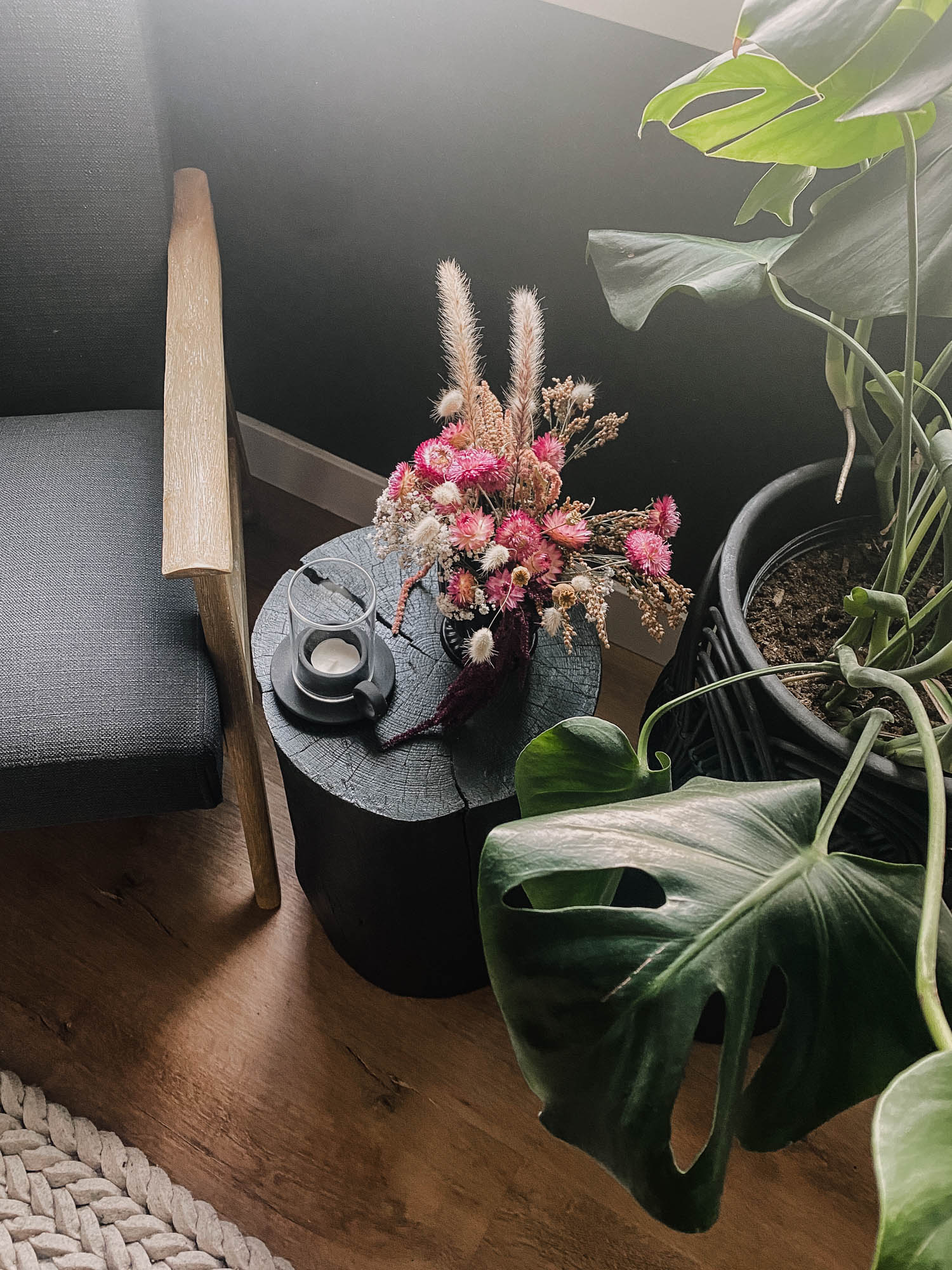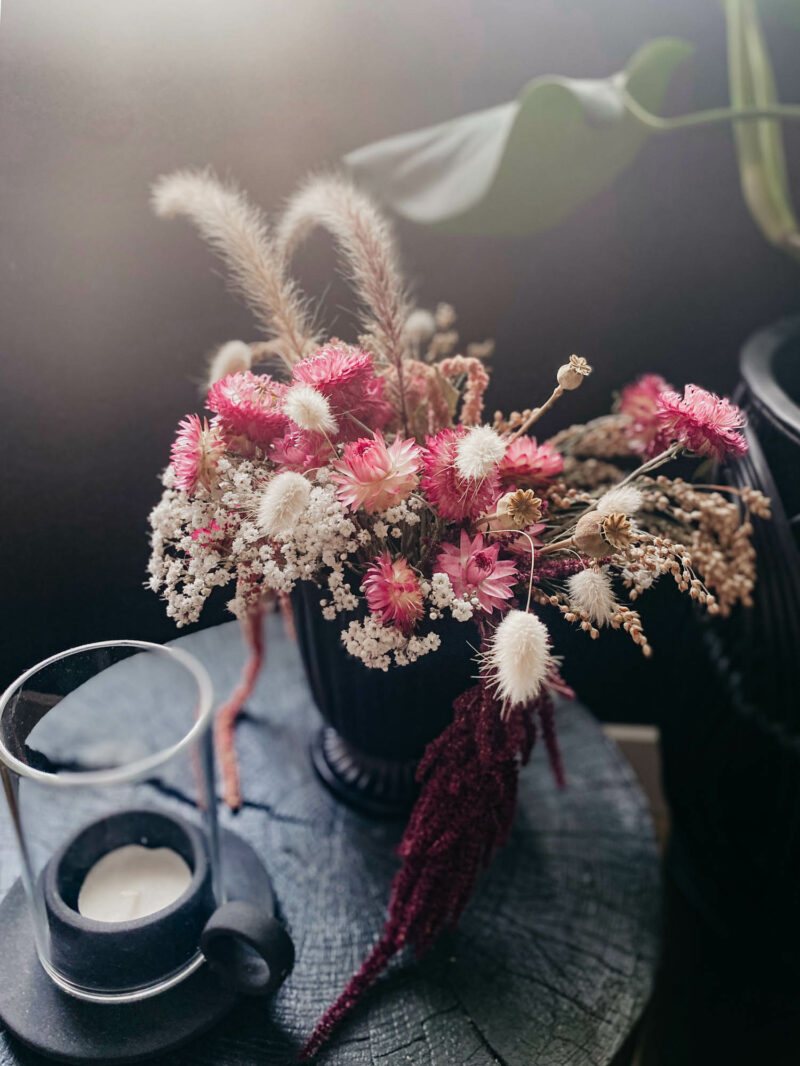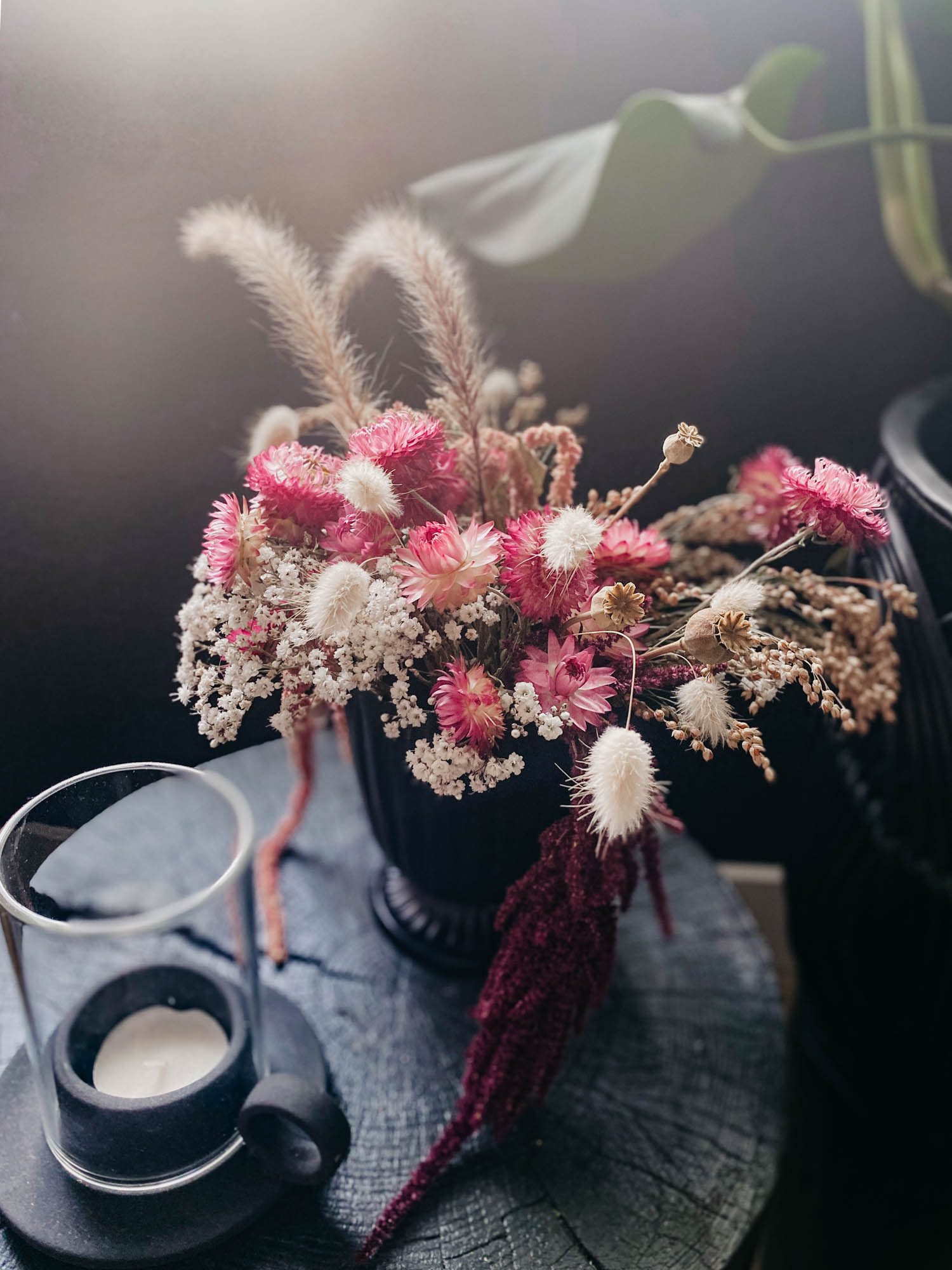 How to use dried florals for home decor
Once they're dried, the fun part! Displaying them! I made this new arrangement this year- it's full of straw flowers, bunny tail grasses, baby's breath, poppy pods, and some fountain grass. I love the bright pop of pink in my bedroom. This is probably my very favourite dried arrangement I've made yet.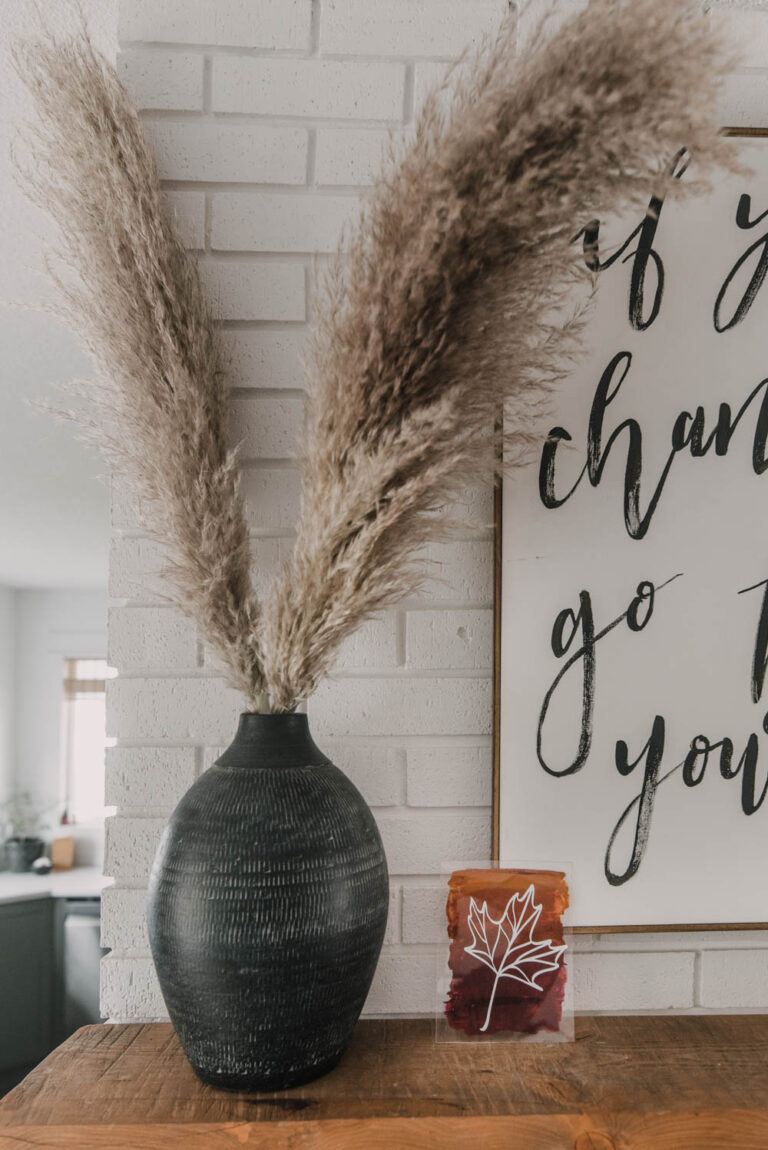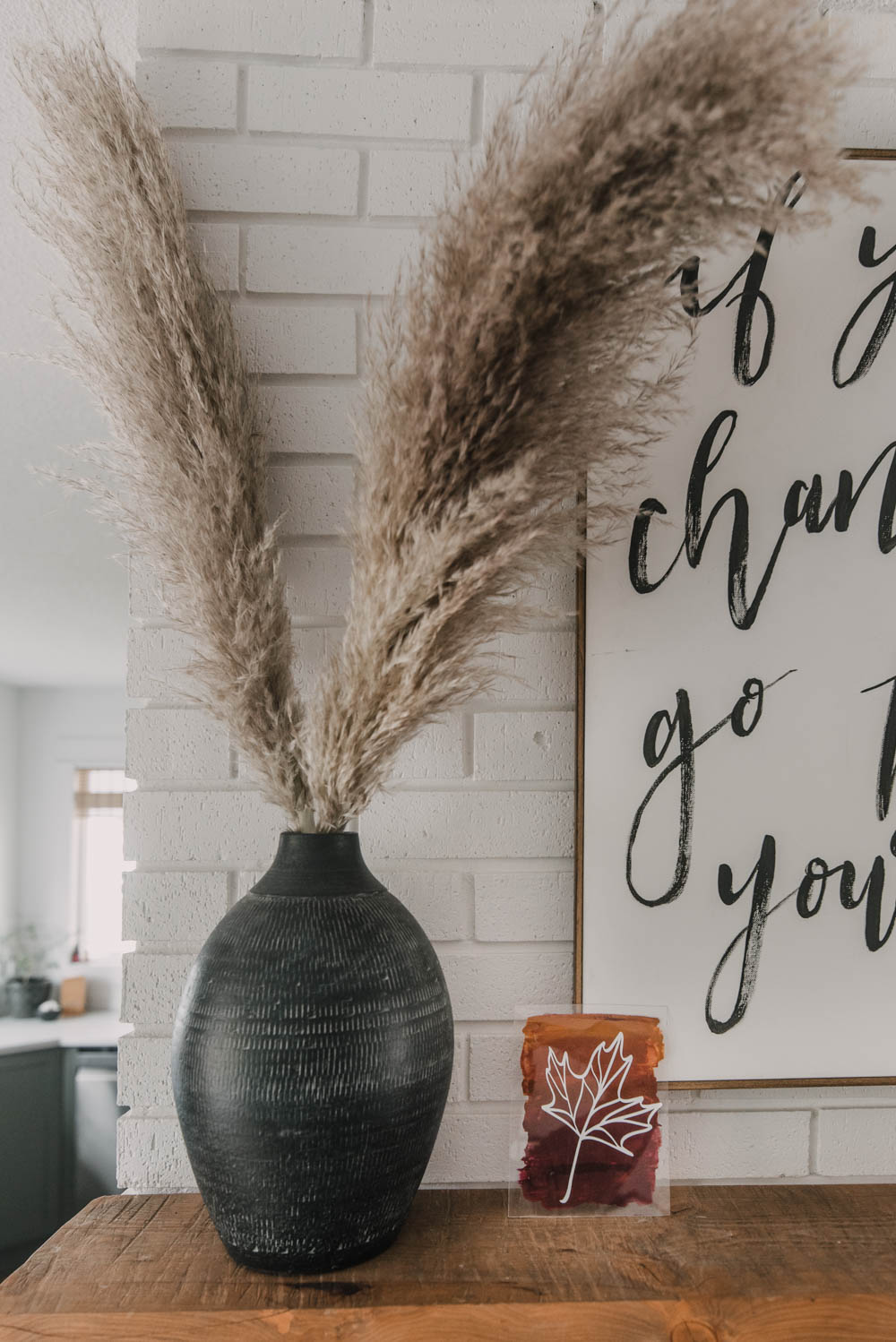 This is a giant vase I keep on my mantel year round. I fill it with spring branches, evergreens at Christmas and usually fall branches for autumn. Last year, my sister bought me dried pampass and they looked amazing in there. I tried to grow my own pink pampass this year, but those seeds didn't take. I'm going to try again next year though because how cool would that be?! I'm a zone 5 for reference.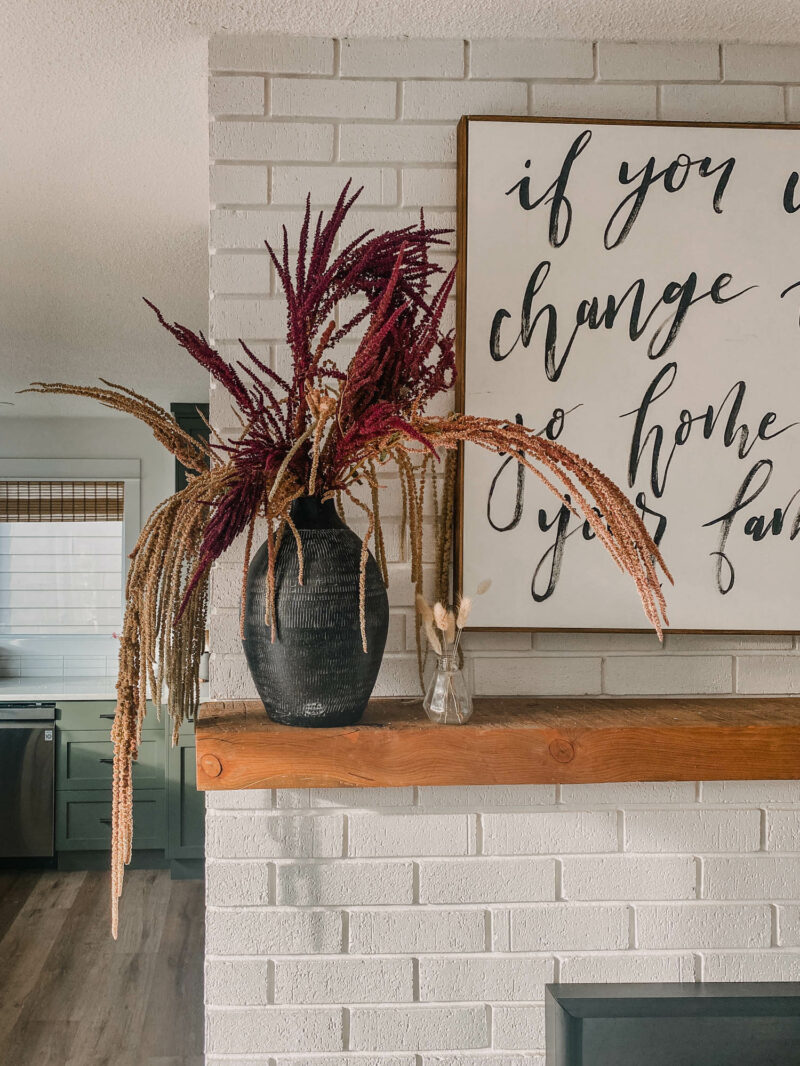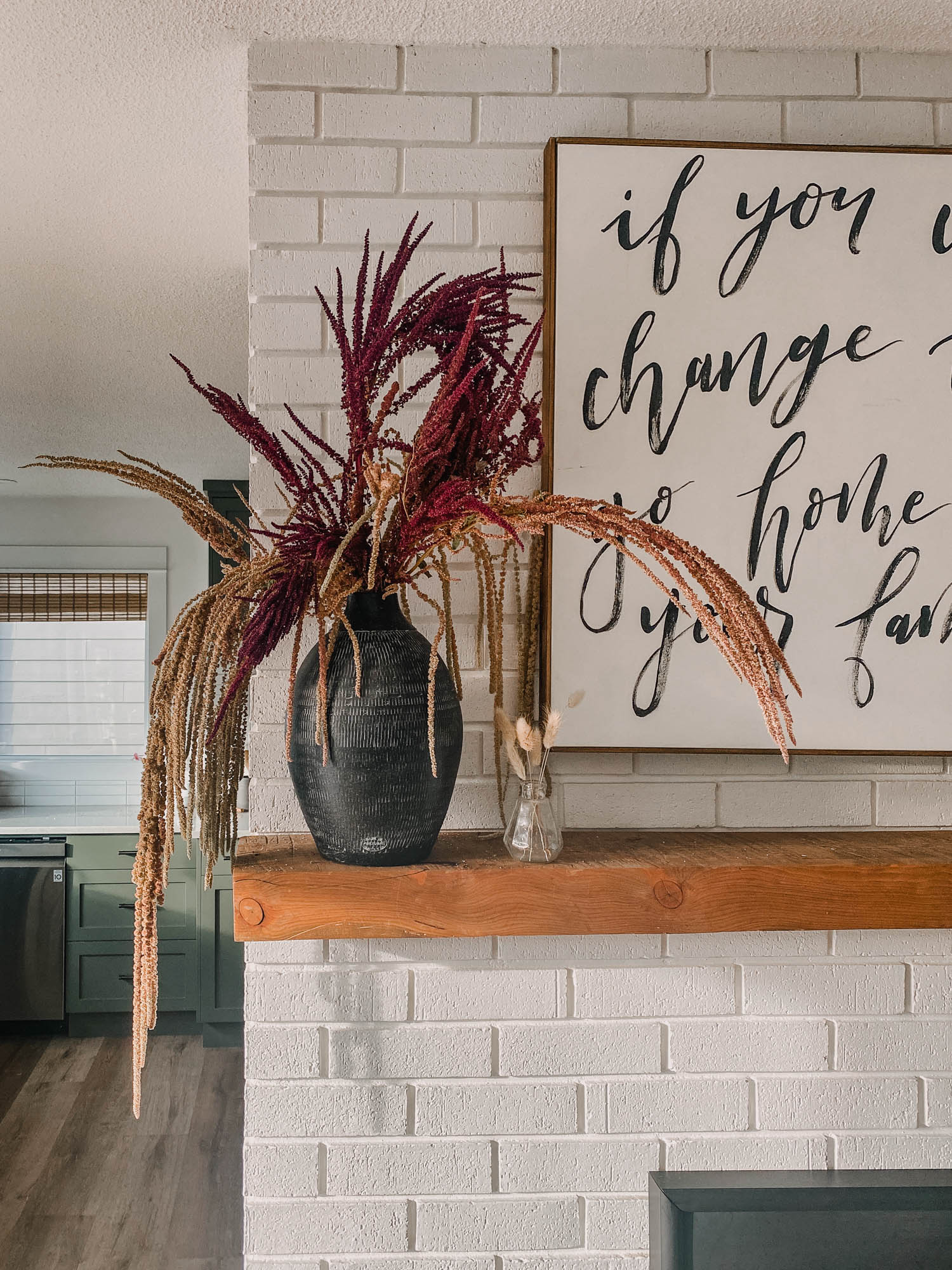 This year, I've filled it with dried coral fountain amaranth and red spike amaranth (both dried from my garden!). It's pretty wild, I might play around with it a bit more, but I wanted to see how it would look and couldn't help but snap a picture!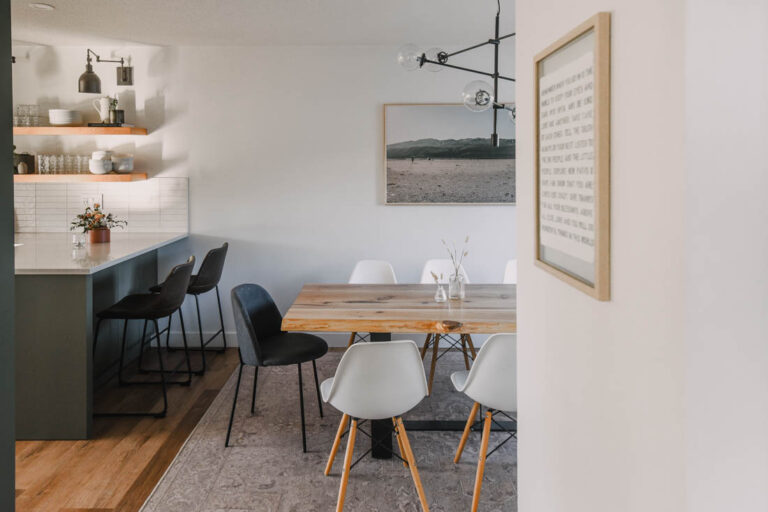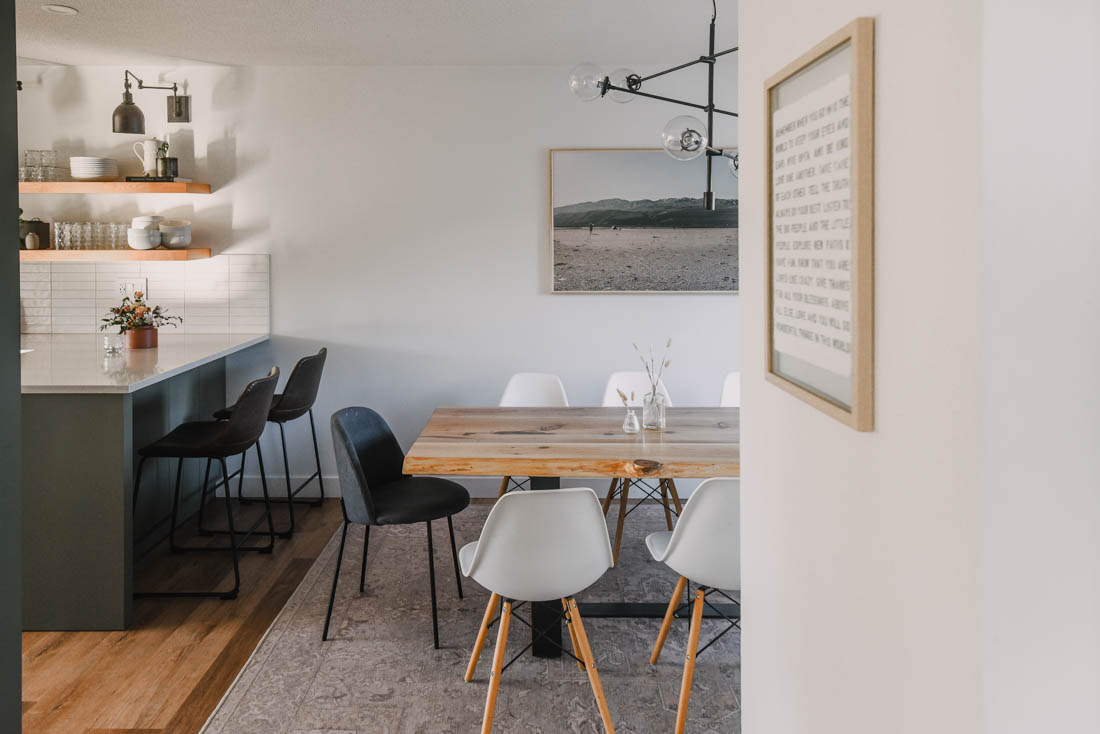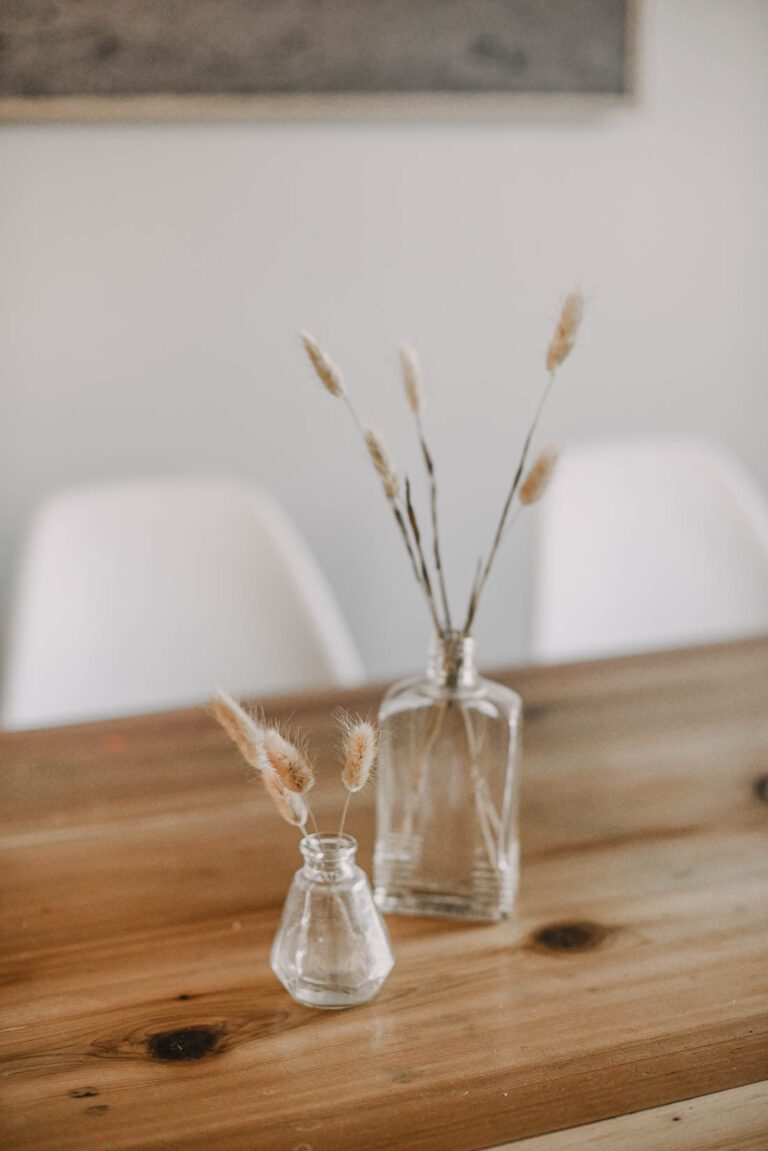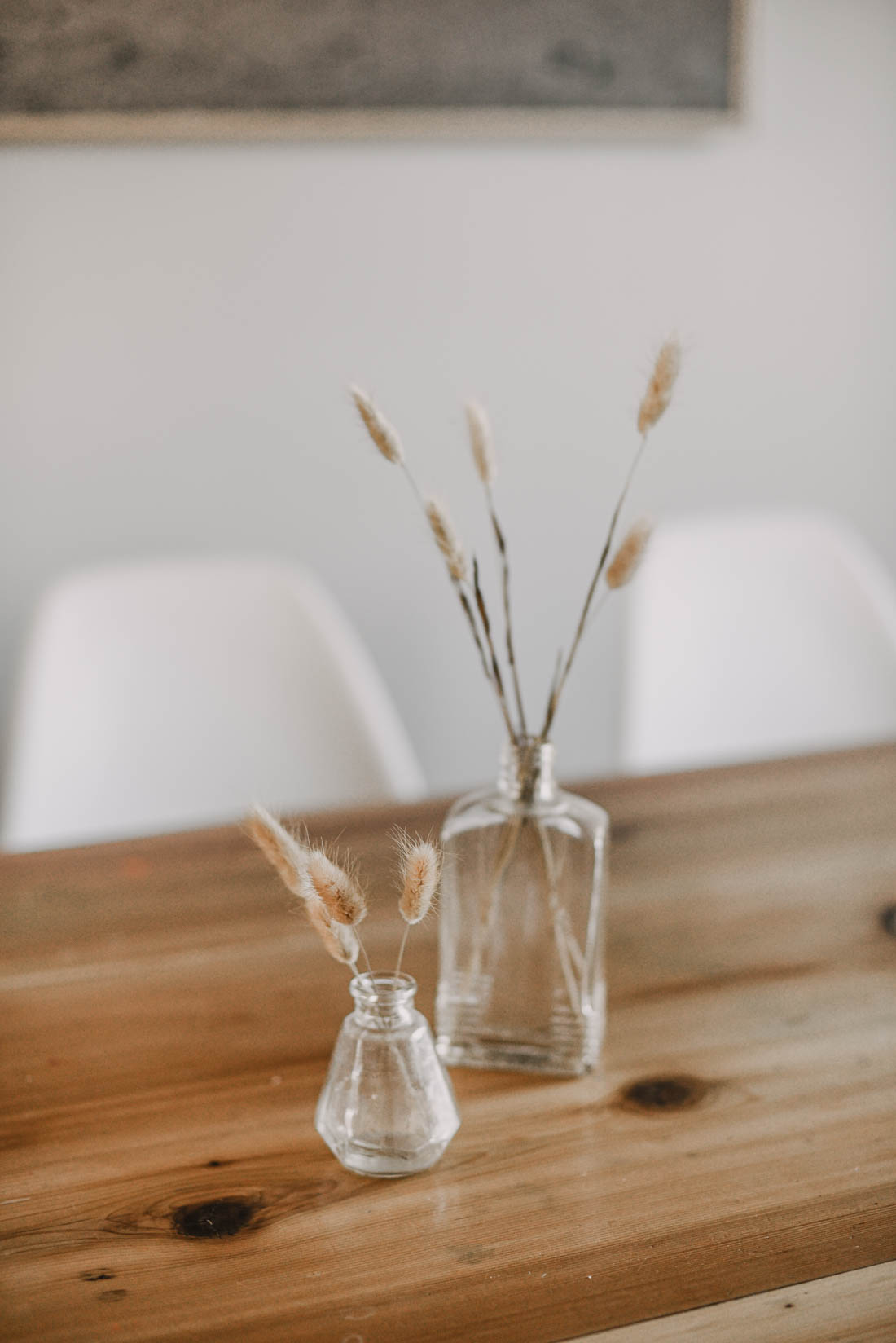 On a smaller scale, I love bunny tail grasses in small clear vessels. I shared these on my table this spring and now that I've grown an armful more… I can't wait to display them everywhere!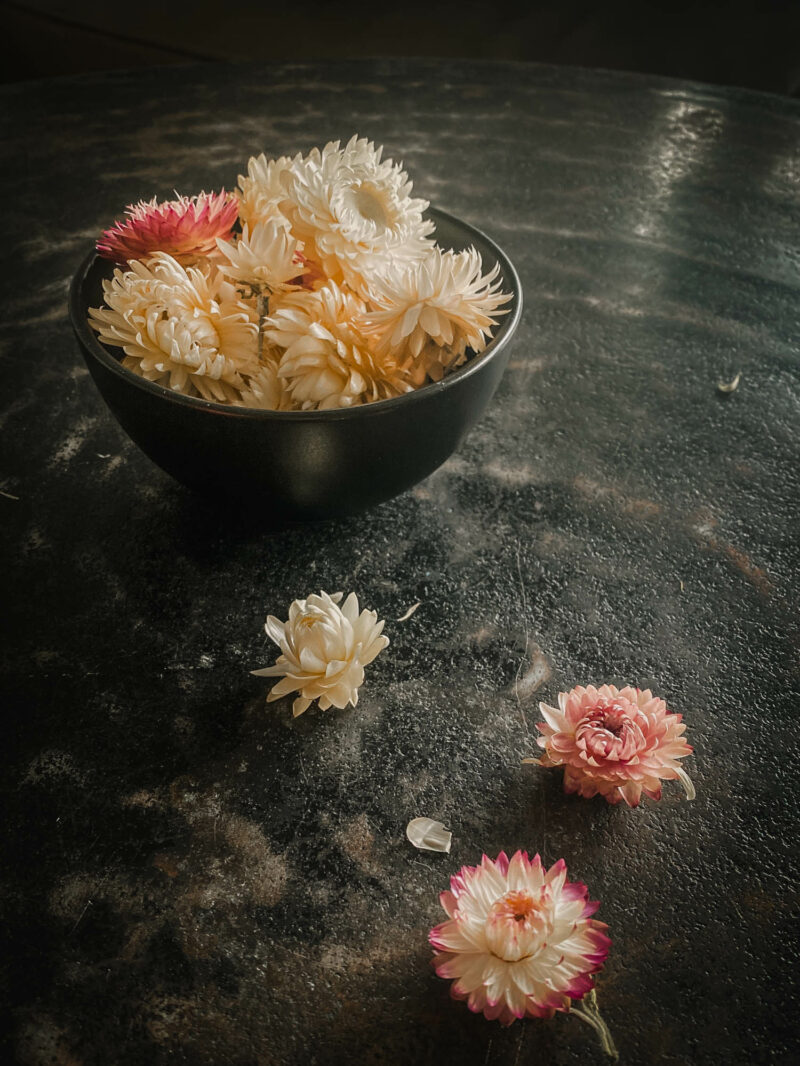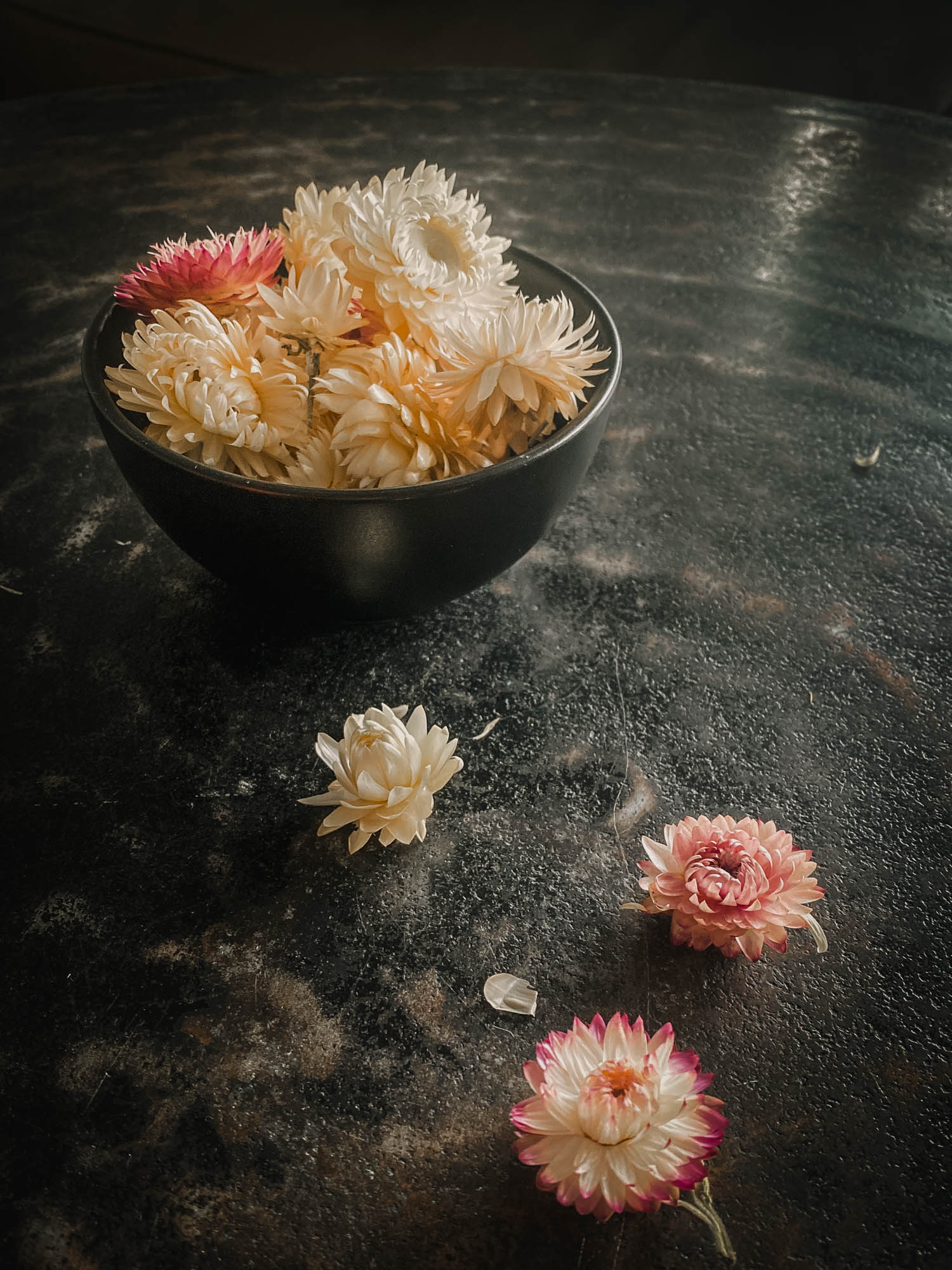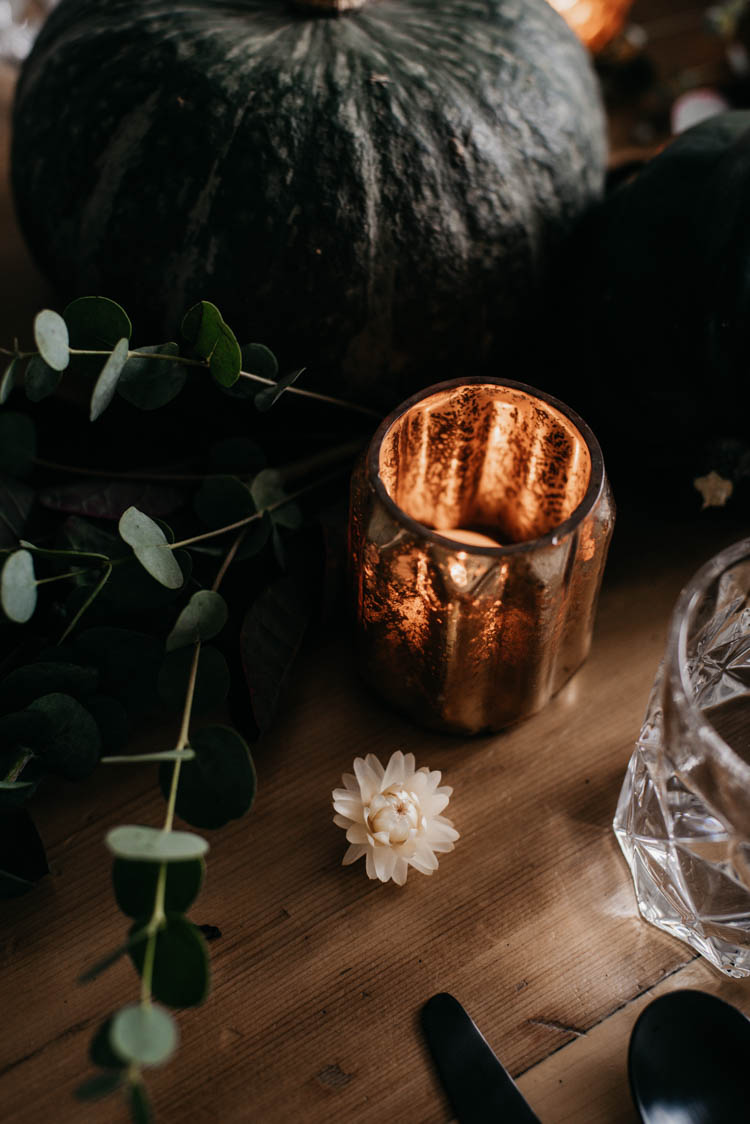 If you've had strawflowers in an arrangement that's in water- the stems might be too soggy to dry afterwards, but the flowers are still dried and awesome! I had a bowl full of them for decor last fall- how cute! I've also used them scattered in a tablescape for fall.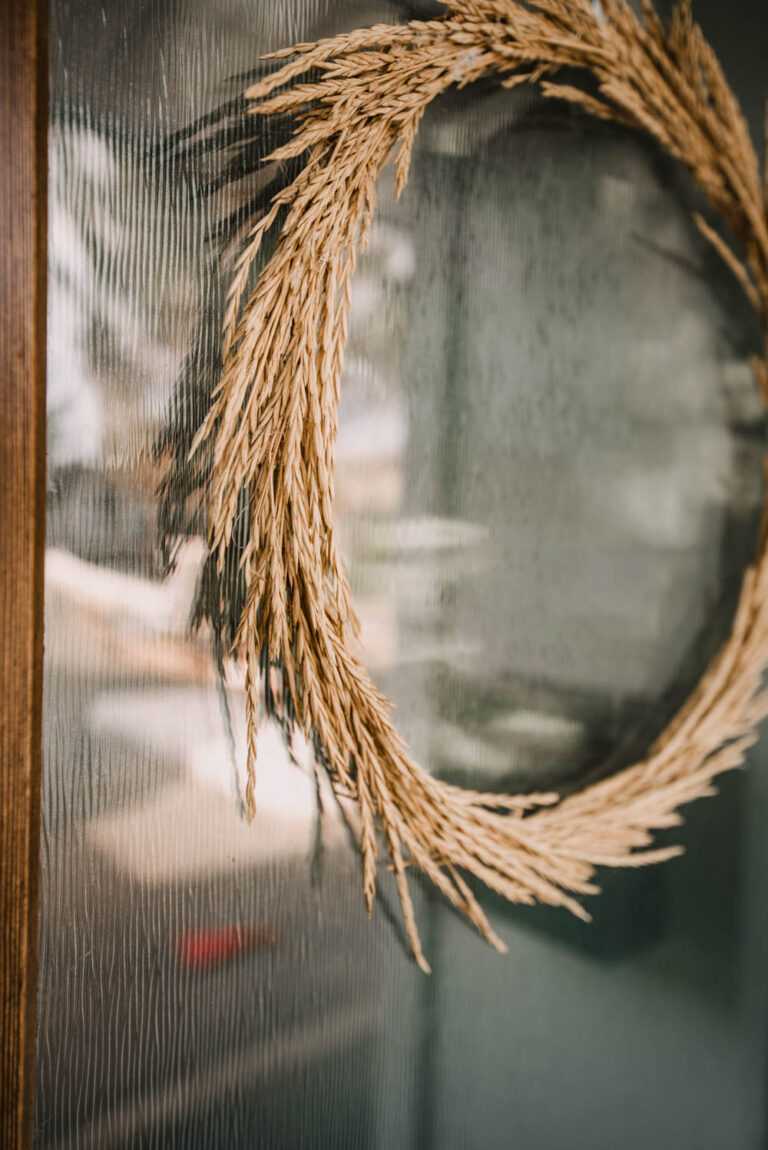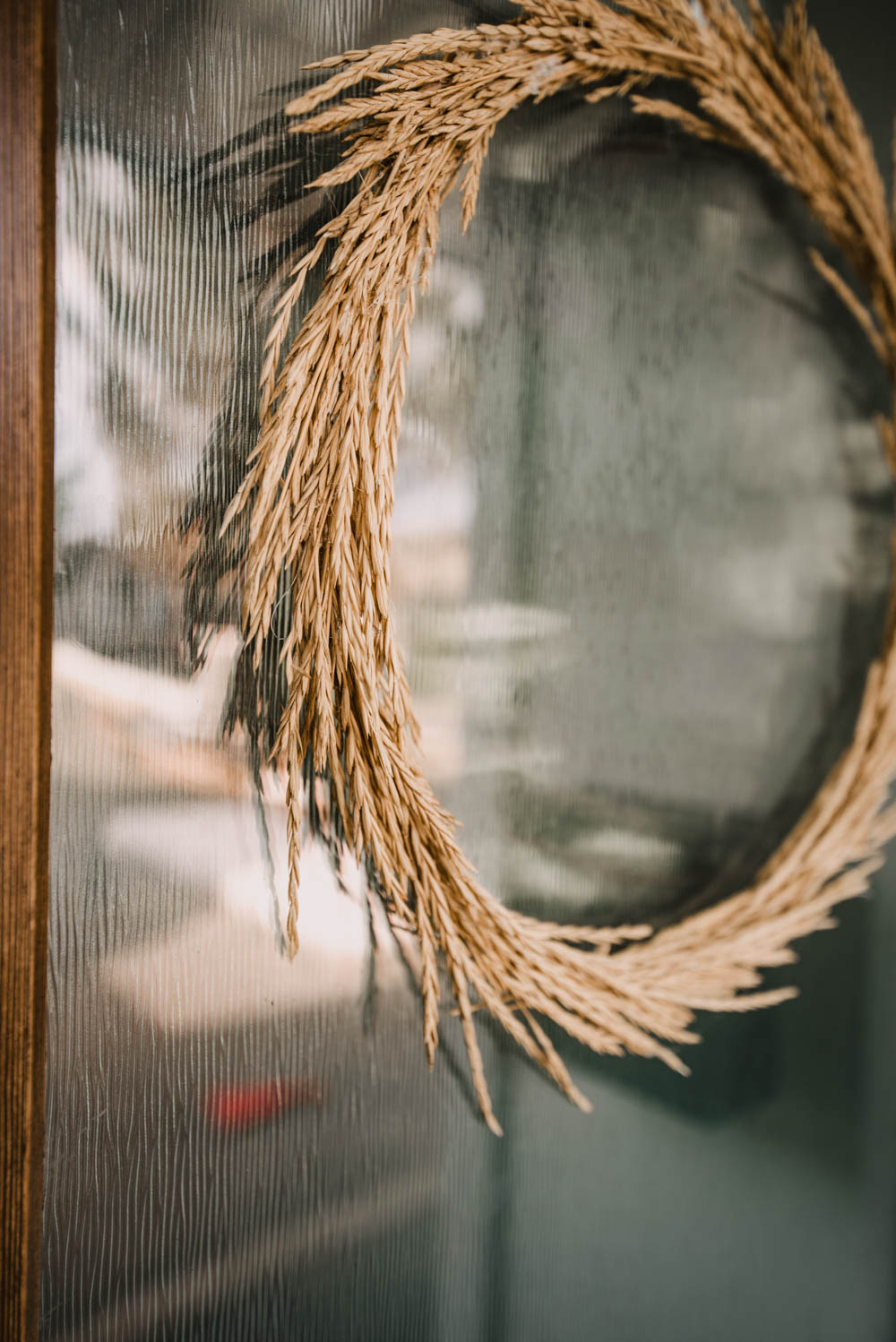 You can use dried grasses for a wreath- here's one I made last fall, I need to write the tutorial for that, but a lot of hot glue and a hoop wreath form ;)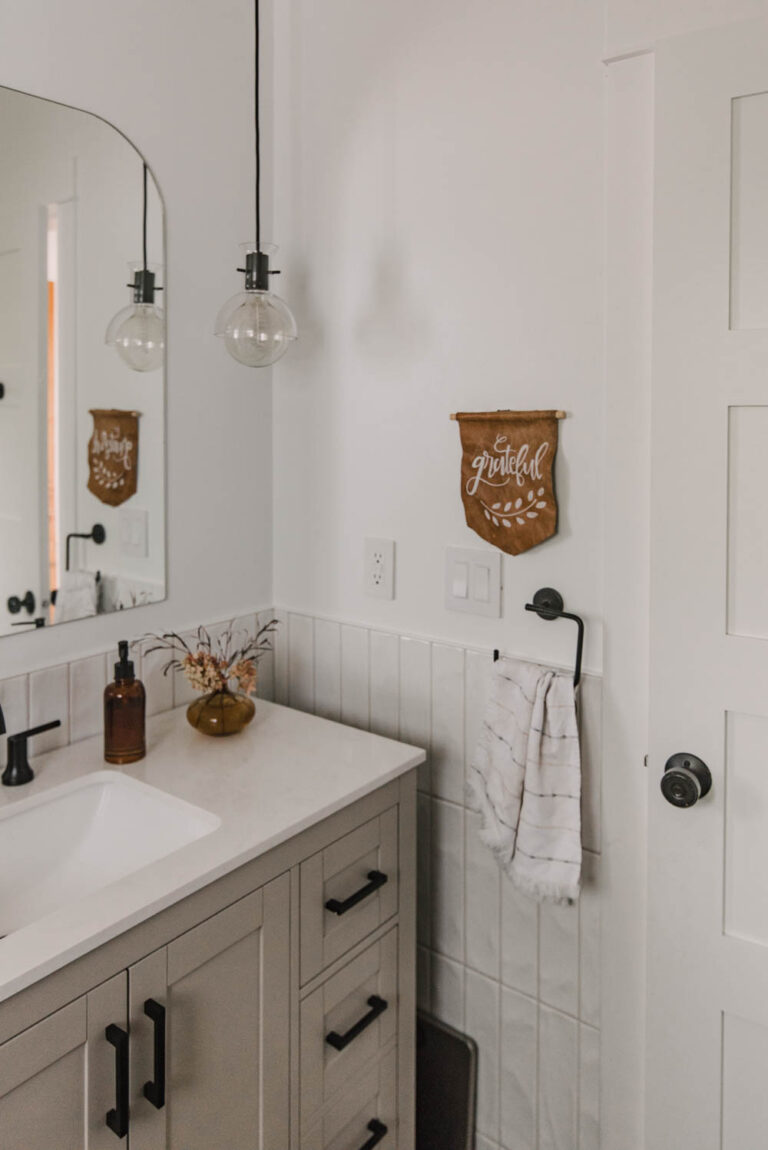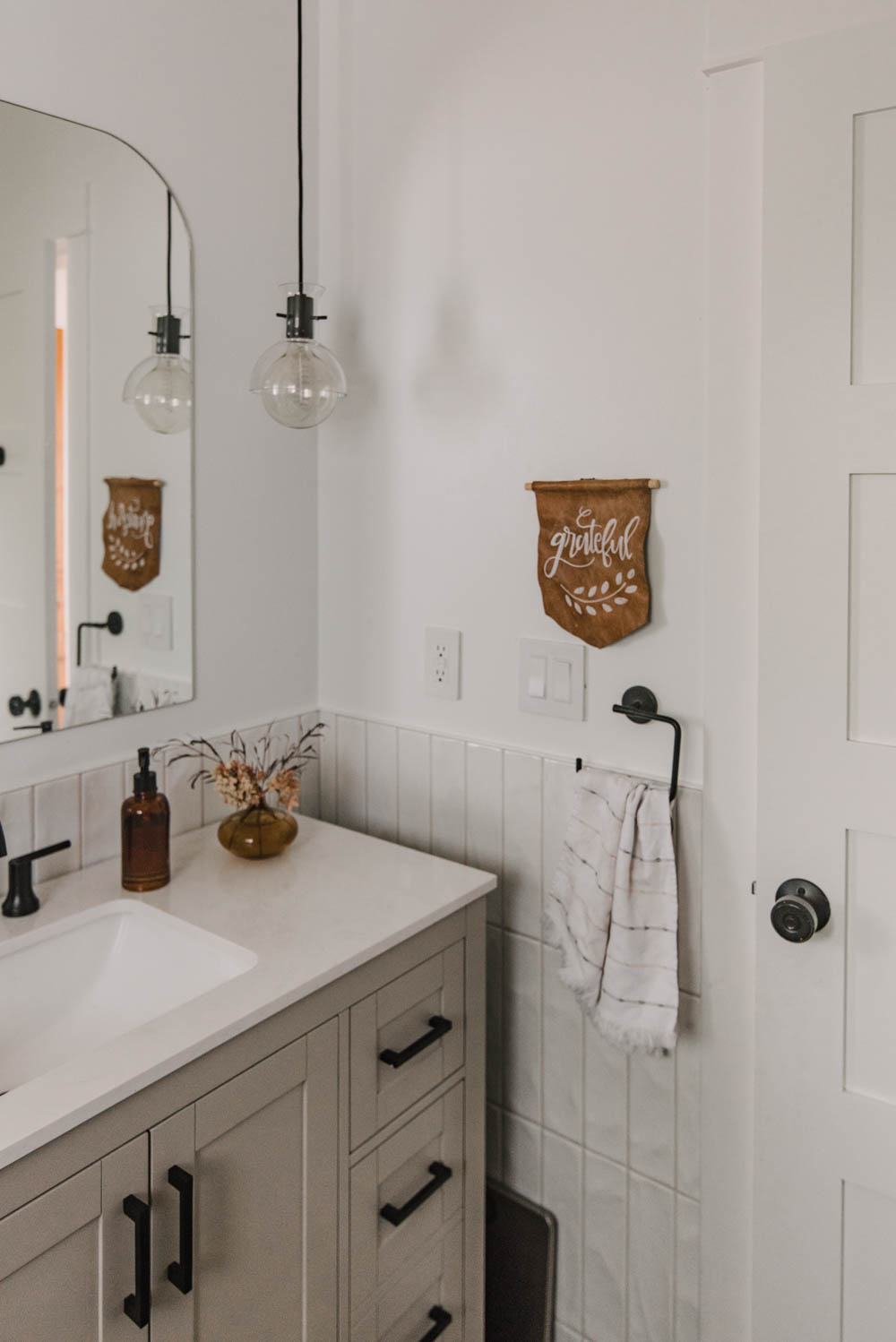 Hydrangeas dry so well! The little paniculata hydrangea on my bathroom counter hung out here for months before I changed it up for holidays last year. I have another one drying for fall there this year. I used to use limelight hydrangeas on my kitchen island dried all the time- I can't find a photo right now though. They're really large so pack a punch of colour!
I hope that this has given you some ideas! I know it's been so fun for me to play with this year. If you don't have anything growing right now to dry but you do have some garden or deck space for planters, I totally recommend it! A little pack of bunny tail grass seed from the hardware store was under $3! Same for the strawflowers! And SO MANY BLOOMS from those!
LIKE IT? PIN IT!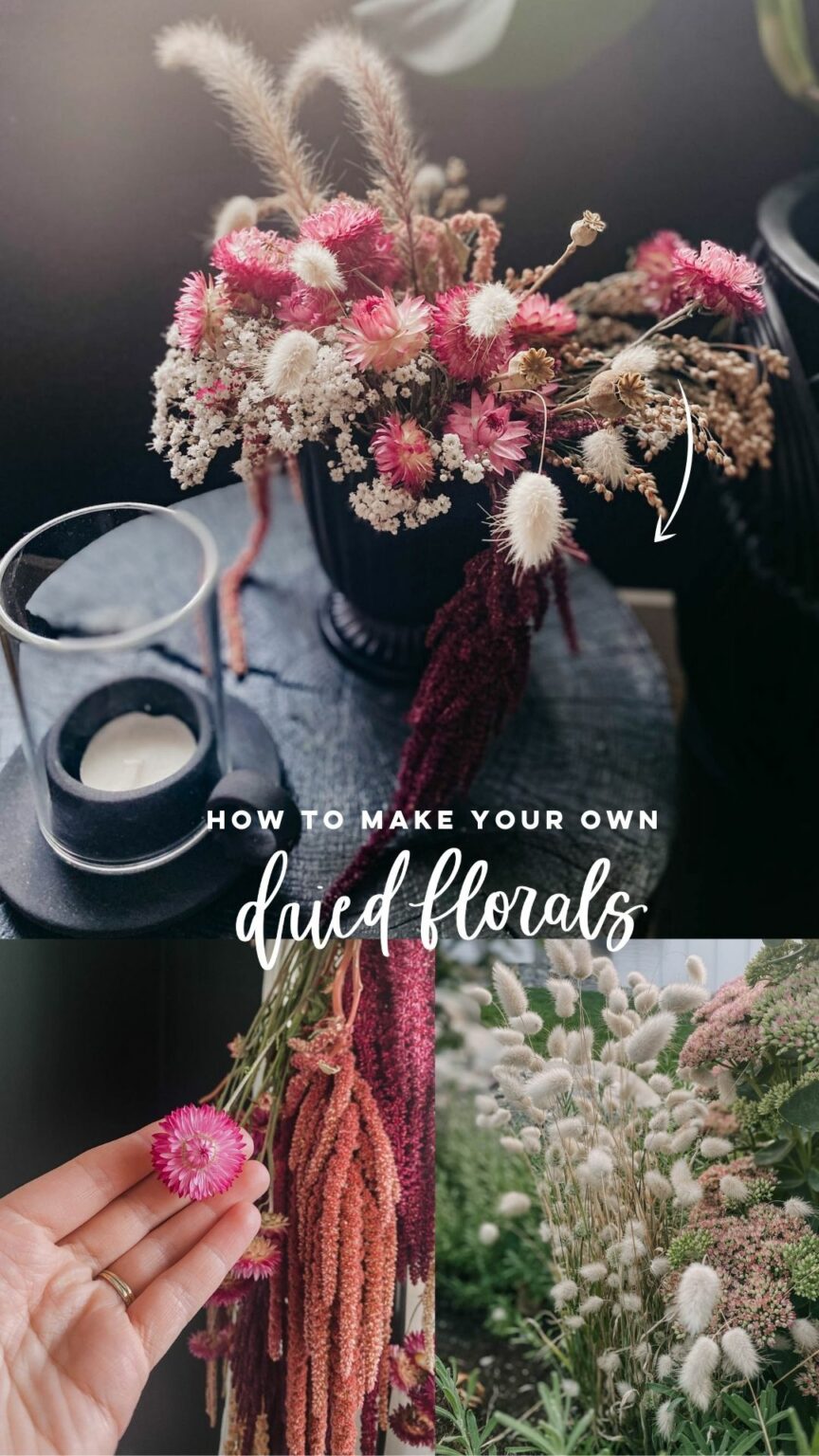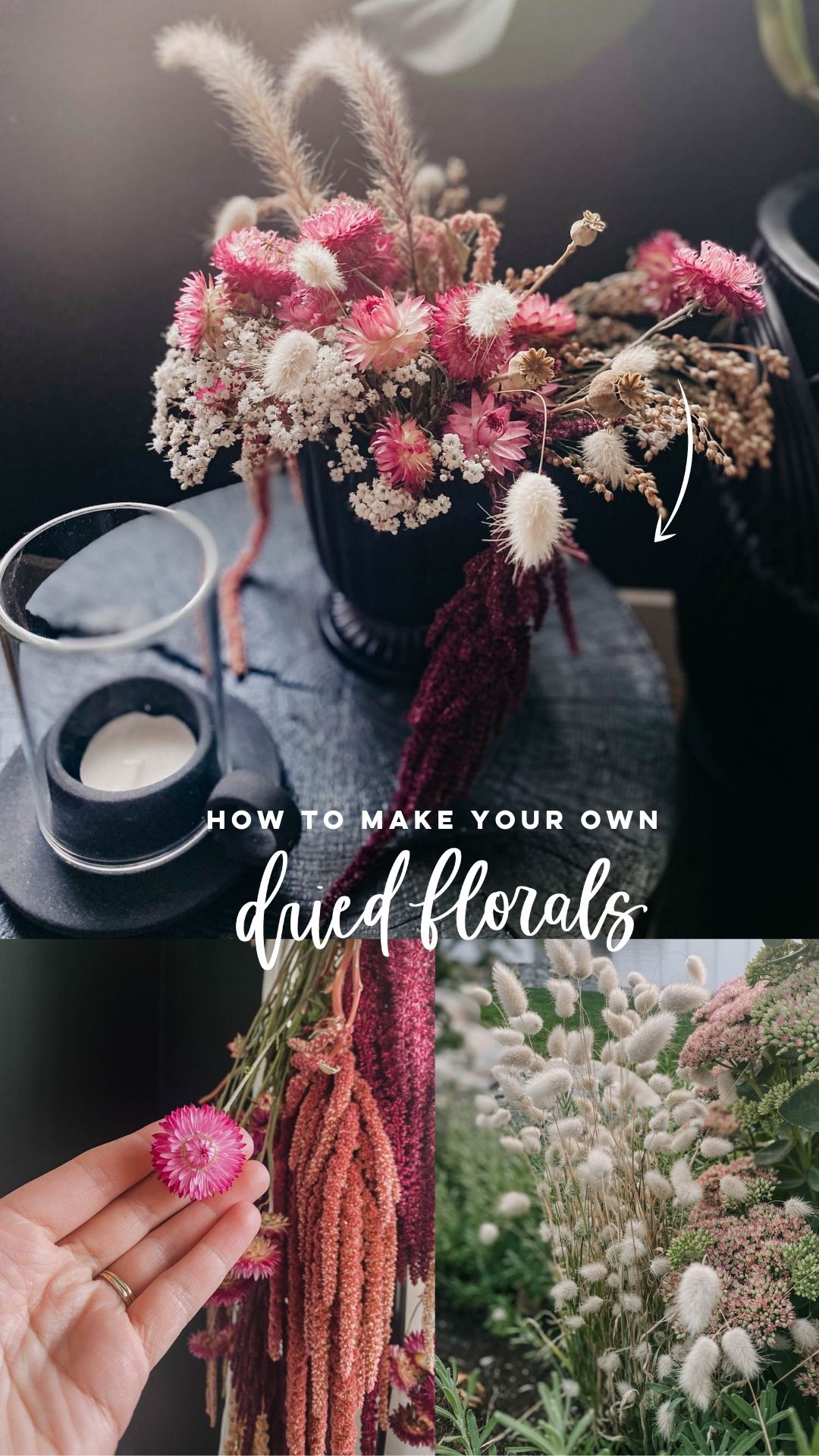 This week I'm joining some of my talented blogging friends for the Fall Seasonal Simplicity Series. Today we are sharing our Fall DIY and Craft ideas with you! Be sure to check out all of the beautiful inspiration by visiting the links under the images below.
DIY Textured Vase at The Happy Housie
DIY Fall Frame Wreath at Confessions of a Serial DIYer
Dried Floral Cloche at Deeply Southern Home
Fall Wreath How-to at Hallstrom Home
Fall Dried Flower Arrangement at Modern Glam
Elevated Toilet Paper Pumpkins Free Craft at Tatertots and Jello
DIY Inexpensive Fall Wreath at The Happy Happy Nester
How to Make a Fall Wreath at A Pretty Life
Air Dry Clay Leaf Twinkle Lights at Clean & Scentsible
Embroidery Insects at Life is a Party
Dried Florals for Fall at Lemon Thistle
DIY Feather Wreath at Dans le Lakehouse
DIY Fall Wreath Tutorial at She Gave it a Go
How to Make a Succulent Table Runner at My Sweet Savannah
DIY Fall Harvest Nut Wreath at Sincerely, Marie Designs
DIY Fall Cutting Board with a Cricut at The DIY Mommy