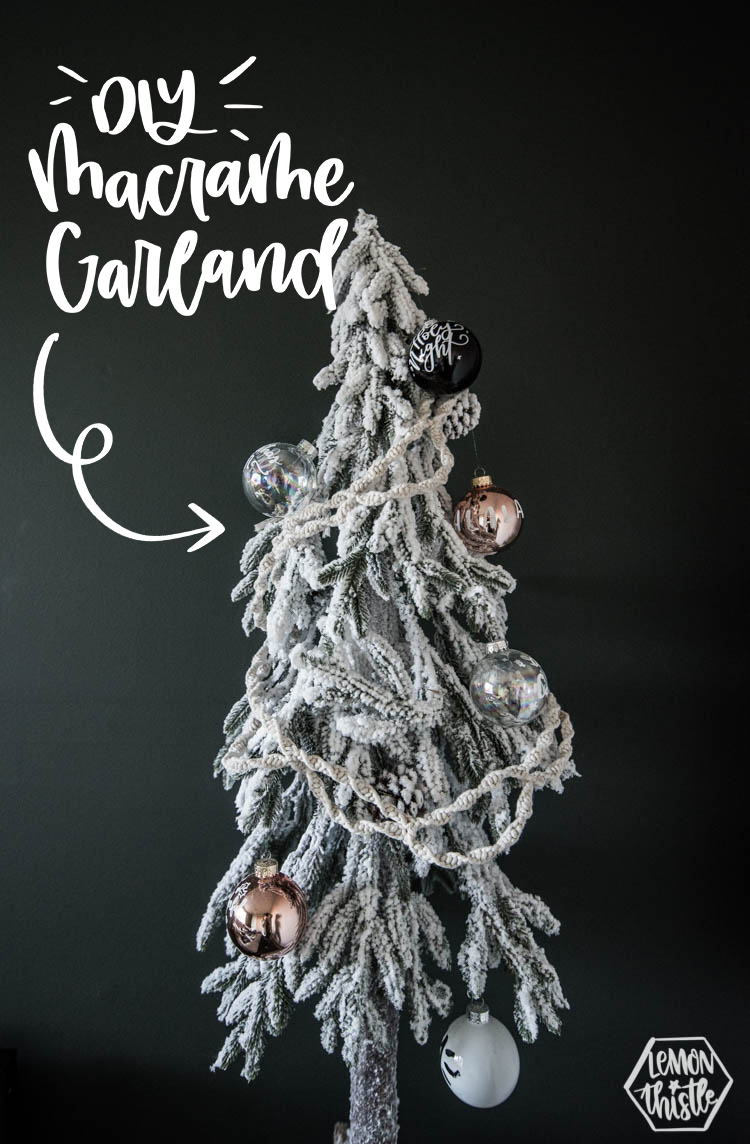 Do you ever do that thing where you don't have enough time/energy/whatever to finish something all the way, so you finish what NEEDS to be done and then plan to finish it in the morning. But then forget all about it? Yeah, that was me with this post! I shared this rad DIY macrame garland which is totally perfect for your Christmas tree over on YouTube WEEKS ago and planned to write the blog post to go along with it… but then totally forgot!
So since Christmas is coming so soon, I thought I'd throw this up for you so my amazing blog readers can also see this fun tutorial before the big day. I am SO in love with this garland and just need to make a thousand more feet of it so I can deck my giant tree in it. Hallmark movie marathon, HERE I COME! Ha! But actually, Christmas crafting in front of Hallmark movies is my kind of down time. I love it.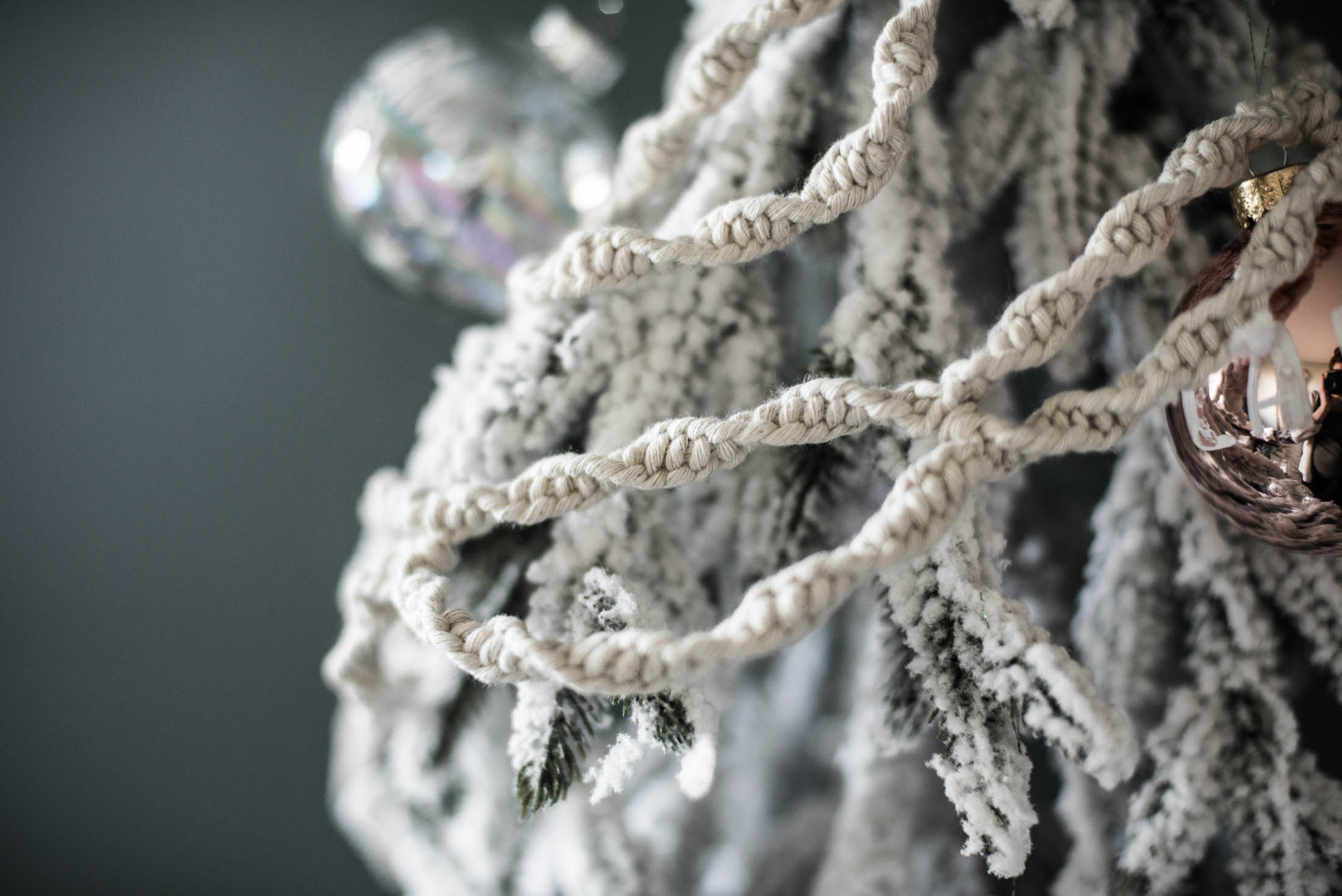 This garland gives a playful boho vibe to a Christmas tree and adds so much texture without being crazy busy, fancy and… well, glittery ;) I'm all about it. And even if you've never macramed before… this project is perfect for you because you only need to learn ONE KNOT. ONE! That's pretty rad, right?! So I'm sharing the whole video tutorial for you to learn it, then you can finish your garland in front of Christmas movies too.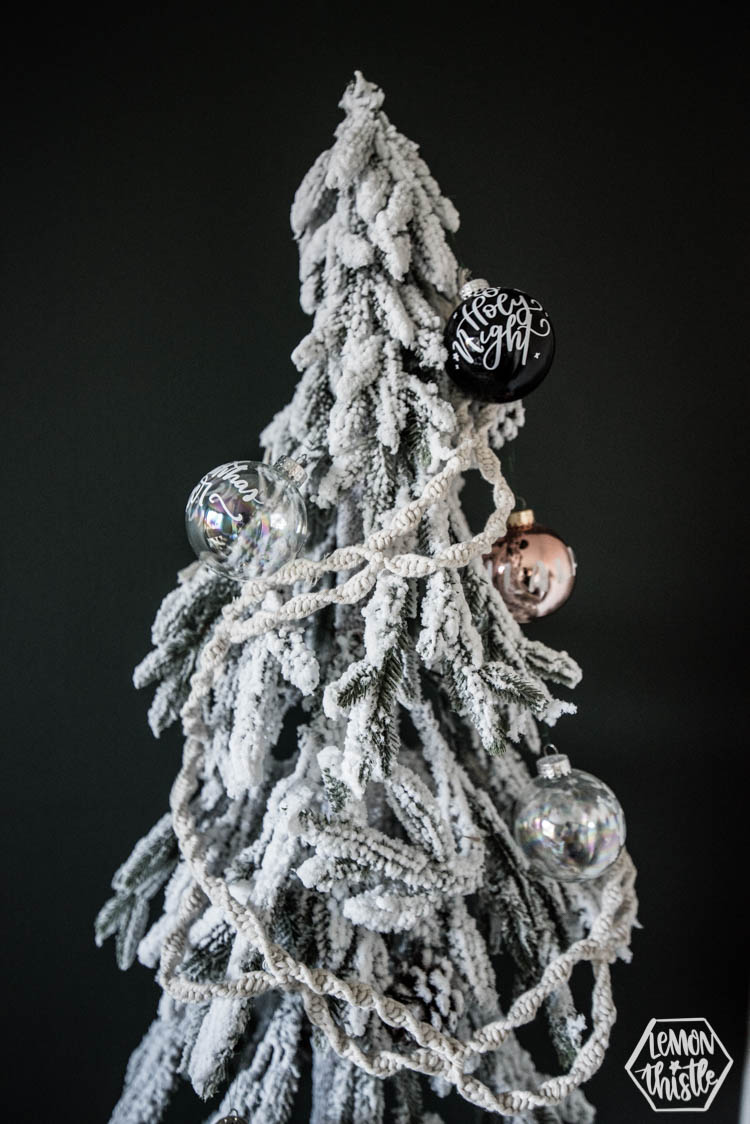 In this video I shared how to make the spiral knot (also called the half square not) which is the only knot you'll need to make this garland. You can choose to add the scalloped second layer or leave that off if you're in a rush. Either way- I'm sure you'll be so happy with the texture this adds to your tree!
This is the cotton cord I used to macrame this garland.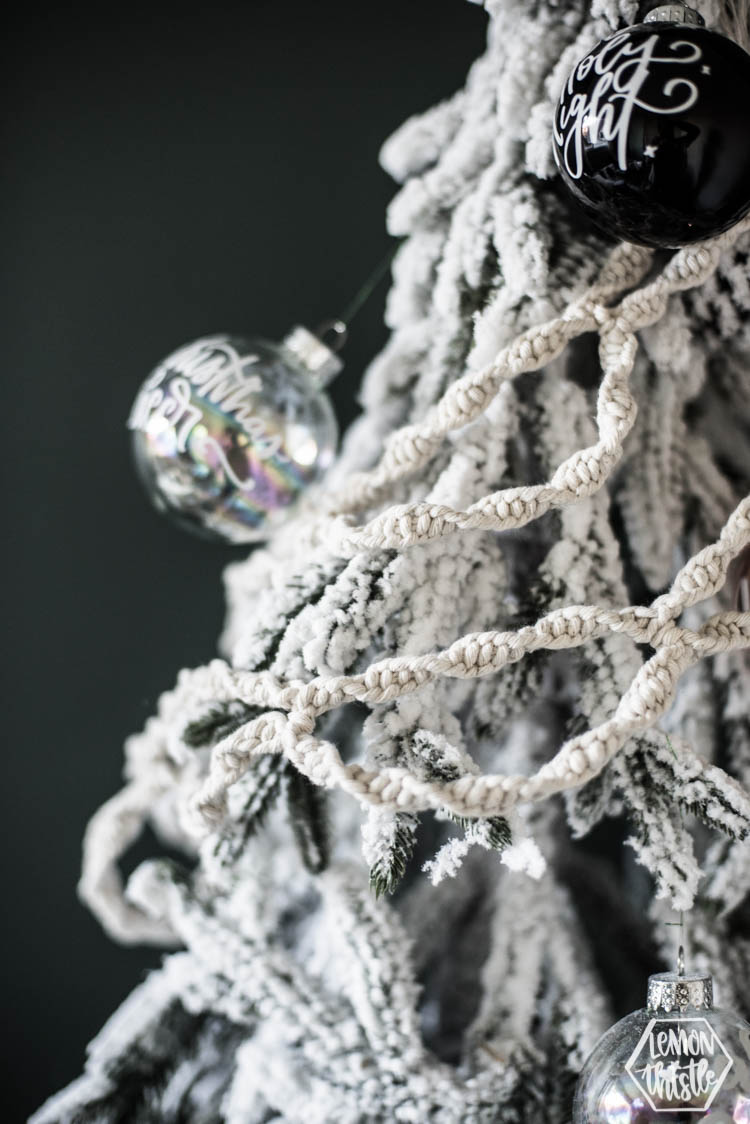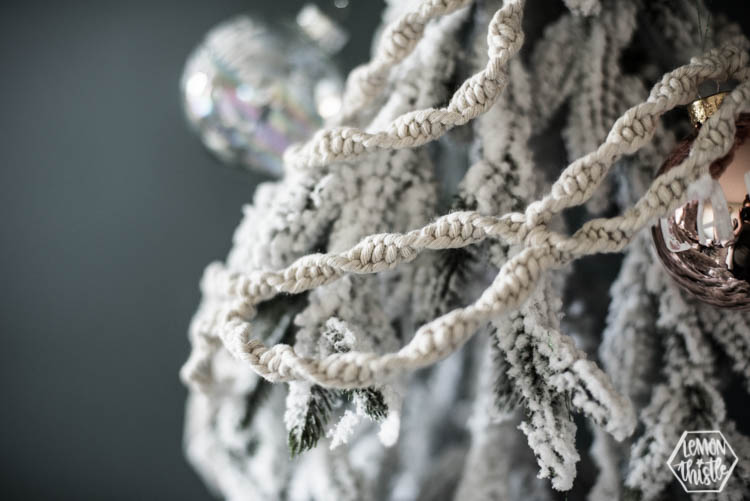 As always, if you're inspired by this DIY, I would so love if you shared your version with me!