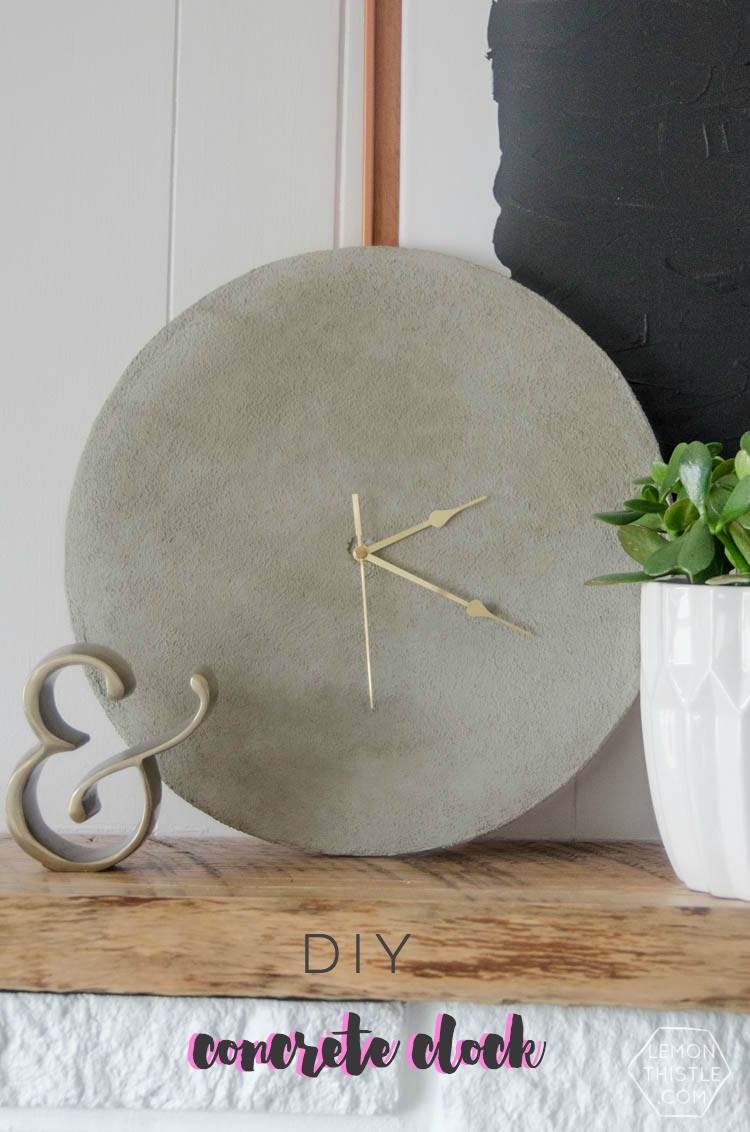 Now that we're finishing renovations (slowly… we're not there yet), I'm craving the 'things'… y'know? The pretty stuff to fill all those shelves, and all the walls. Don't get me wrong… we do have stuff from our apartment, but I feel like in those few years my tastes have changed. But my budget hasn't (one day!). So I've been focusing my DIY energy on some smaller home decor DIYs- and this is one of them! I'm really love this concrete clock- it's modern, but not too sleek. It fits the organic touches we have around our home and the price tag is pretty awesome for it's size.
I'm sharing the whole DIY over on Remodelaholic today and I'm sharing the cool little product I used instead of lugging around a giant bag of concrete.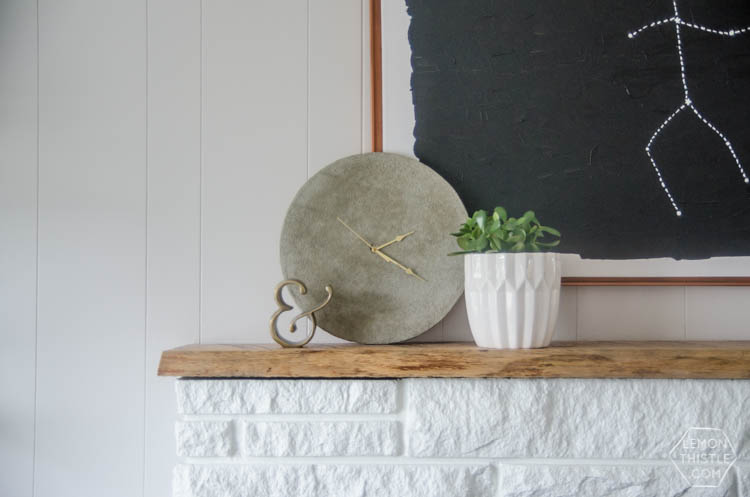 Oh and since I like to give you guys all the deets- this clock stopped working on me. Bummer, right? I bought the ticker part- the clock kit- about 7 years ago and was so thrilled that it worked when I put batteries in… but it only worked for like 3 days. So I'm looking into ordering a new clock kit and there are SO many more options than there was when I ordered mine. I'm considering black to replace the brass hands… but I also like the brass so it's a toss up. What would you order?