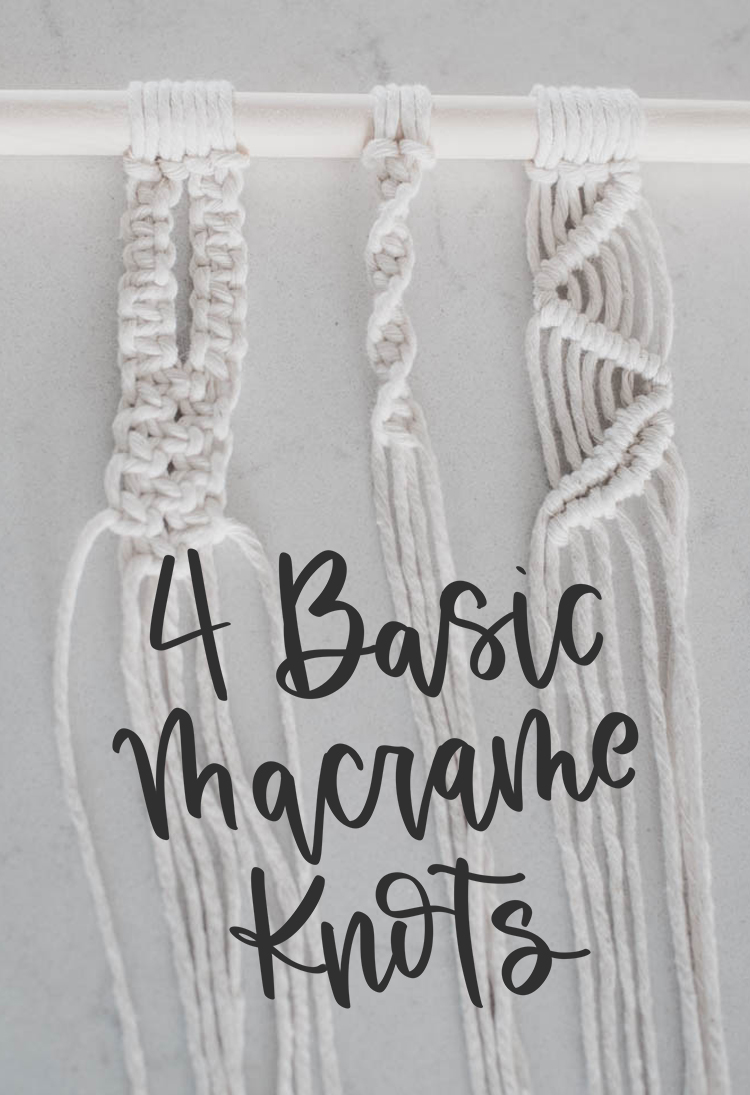 Before you watch a tutorial for a DIY Macrame wall hanging- watch this! I'm sharing the basics you need to make pretty much any macrame piece slowly with tips to get a great knot. I show how to tie the square knot (plus how to alternate them), spiral knot (or half square knot), double half hitch (diamonds) and larks head (to attach macrame to the dowel).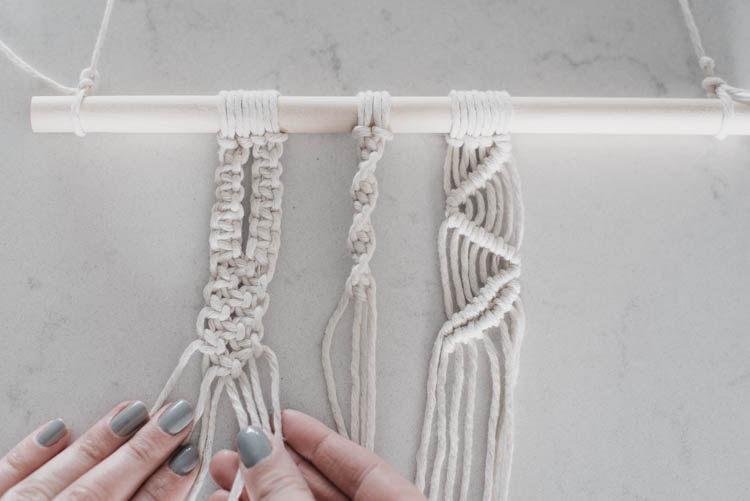 I have a couple macrame tutorials that I've been wanting to share, but putting a video together introducing a ton of new knots and mini tutorials seemed overwhelming (for me and probably you) so consider this the foundations video. These four macrame knots are probably the only ones that you need to make most macrame tutorials out there. From the larks head knot which hooks the macrame cord onto the dowel or stick to the square knot (the most common macrame knot) and how to connect multiple square knots together for a pattern, then on to the spiral knot (or half square knot) and the double half hitch moving in diagonal which can be used to make a diamond I'm covering not only how to do them but the couple mistakes that I found I got stuck on when I was first starting.
I hope that you found this video helpful if you're just starting out with macrame! I have really enjoyed having this medium to play with and make decor for my home (like here or here or here or here) that is full of texture and interest without all the colour (I'm so boring, I know!).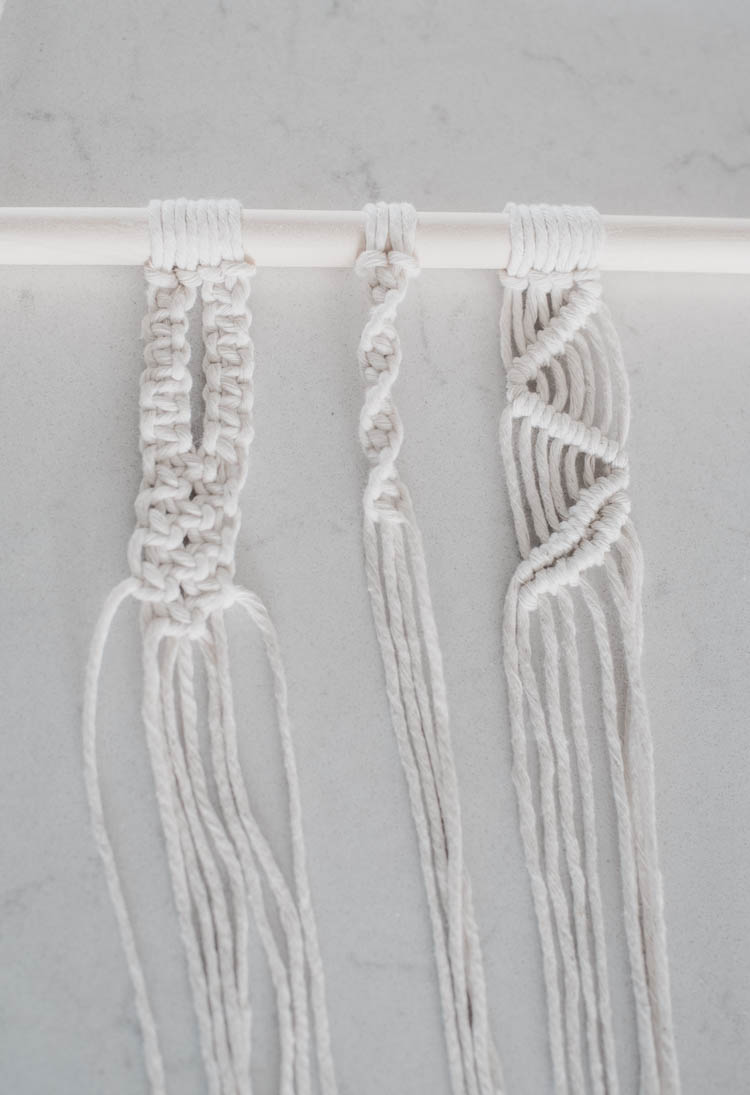 As I add my other macrame tutorials, I'll be putting them all on this YouTube playlist and you'll be able to find them right here on the blog! If you make a hanging using this tutorial, I'd so love to see it! You can share with me over email [email protected] or on social @colleenpastoor :)