This loaded Peanut Butter Blueberry Breakfast Smoothie is sure to be your new favourite breakfast. The addition of oats and peanut butter are sure to keep you full till lunch, and it's totally kid-approved – they'll never know it's healthy!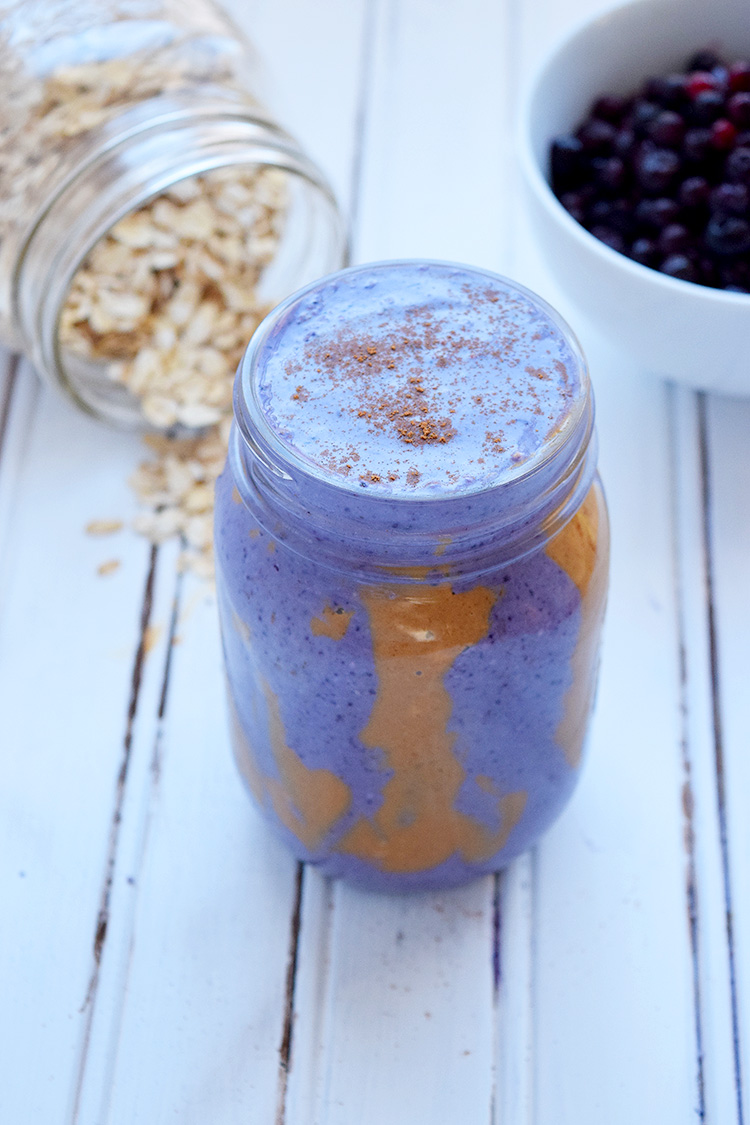 Hi friends! Megan here from over at Straight From The Jar, and I'm uber excited to bring you another recipe today. I sort of can't believe it's my third month over here at Lemon Thistle. Time flies when you're having fuuuuun!
Fall is upon us. Mother Nature has made me very aware of it with that ALMOST frost on the windshield of my car in the mornings lately. I'm not mad about it though. Kids are back in school (I don't have any FYI, I just get jealous when they're on summer vacation), and it's officially back to routine. I for one, am super pumped about sweaters, scarves, boots, lattes and soups.
BUT! I will never store away the love I have for smoothies. Whether I'm wearing my parka or a pair of shorts, I will gladly consume the beloved deliciousness that is a smoothie, especially this one I'm bringing you today – an epic Peanut Butter Blueberry Breakfast Smoothie. Betcha can't say that fast ten times.Continue Reading…