This week flew by- but I'll save my rant about teething since I've already filled you in. Instead I'll share something that made my week a little more cheerful- this little spring asparagus and pea omelette. Spring brings such wonderful fresh ingredients and I was dying to use up some asparagus I'd picked up. Having just moved, we don't have much in our fridge so I googled and googled and couldn't find a recipe that used what I had and no green onions, gouda or other tasty bit that just wasn't available in this home. So I used what I had and oh, did it ever turn out good.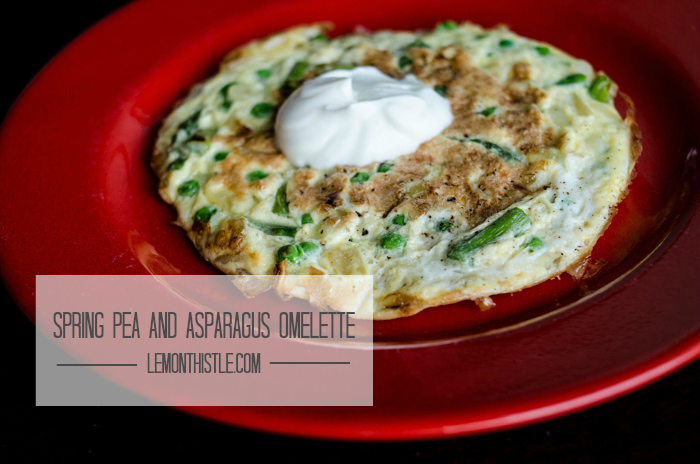 Here's the run down so you can whip yourself up one too. I'm a big fan of white onion. I love them caramelized on anything and I even like them raw to spice up something fresh. But slowly cooked 'til translucent, but not quite caramelized? That's a happy medium. I chopped my onions up and started to cook those in a little bit of butter while I cleaned and chopped my asparagus.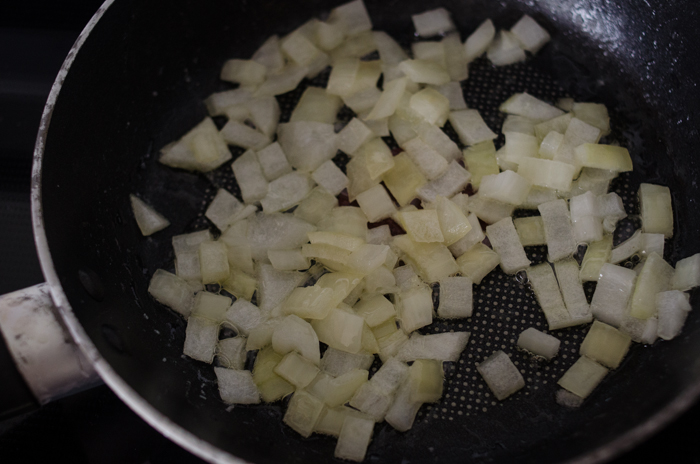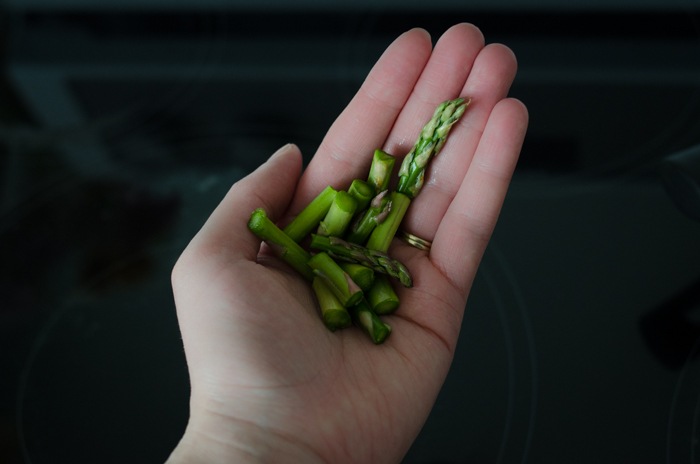 When the onion started to become fragrant, I added my asparagus and cooked two minutes longer before adding the sweet peas. I cooked the vegetables until the peas were warmed through. The goal is asparagus that is cooked but still packs a crunch.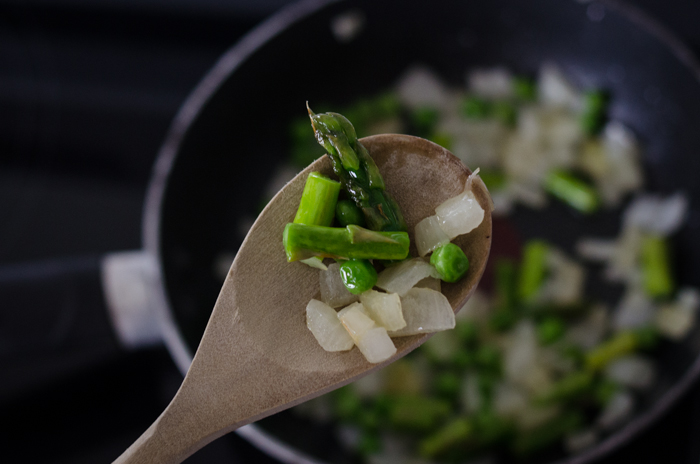 I cracked two eggs right into the pan and mixed it up. From here, make your omelette as you like. Some people keep mixing until it's almost set, some put the eggs in on a super low heat and let it sit with a lid on. I did a combination because I didn't fold it in half. I chose to make mine without cheese so didn't need to sandwich the cheese. I also added a little sea salt and cracked black pepper while it was setting.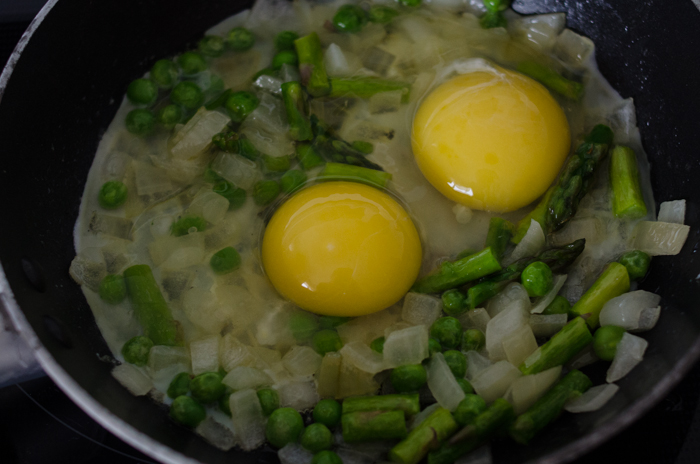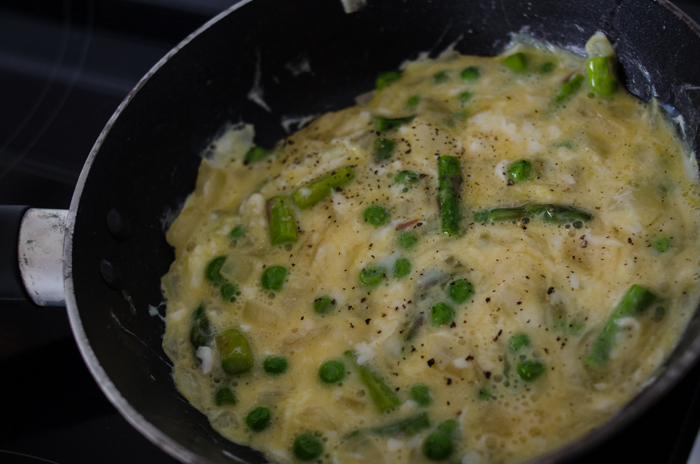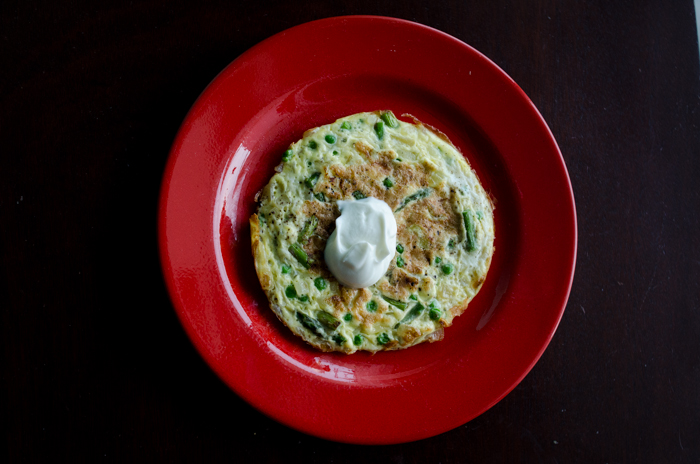 I topped mine with a dallop of sour cream. A friend in university put that stuff on every breakfast we ever had together and I'm hooked now. I don't do it all the time, but with all these fresh ingredients it was calling my name.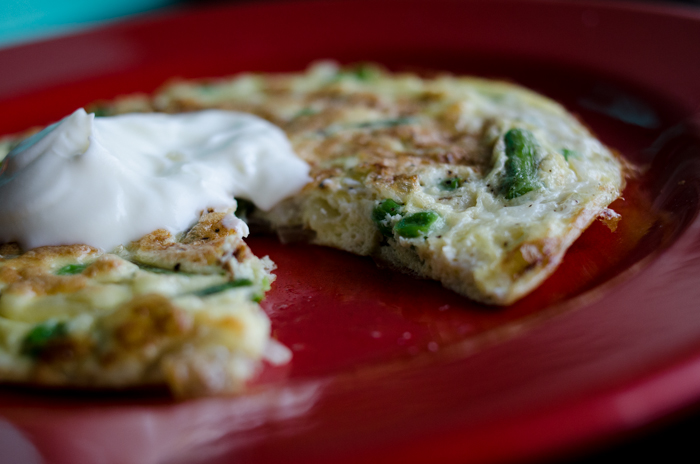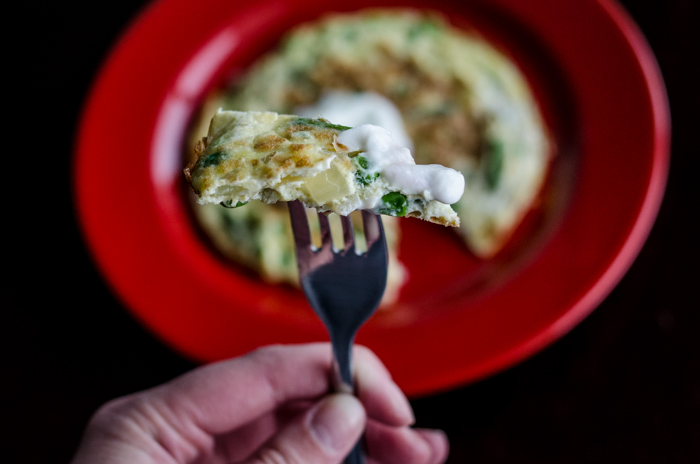 Then eat it all up and tell me what you think! I'll be back on my 2x week posting schedule next week, I'm hoping the kiddos will be back to their cheerful selves by then. We're also hosting a first birthday party this weekend so I'll be sure to share some of the details!
XO -C