I'm popping in today to let you know of a couple exciting things I'm up to! Today I'm over at Remodelaholic sharing my new hanging shelves for my office! I'm so excited to fiiiinally be making some progress on my office update. I have so many projects in queue for this room but since it's behind a closed door it keeps getting pushed. These shelves are way easier than they look (pinky swear!) so hop over and find out how you can get this project done in a weekend (because stain has to dry y'know).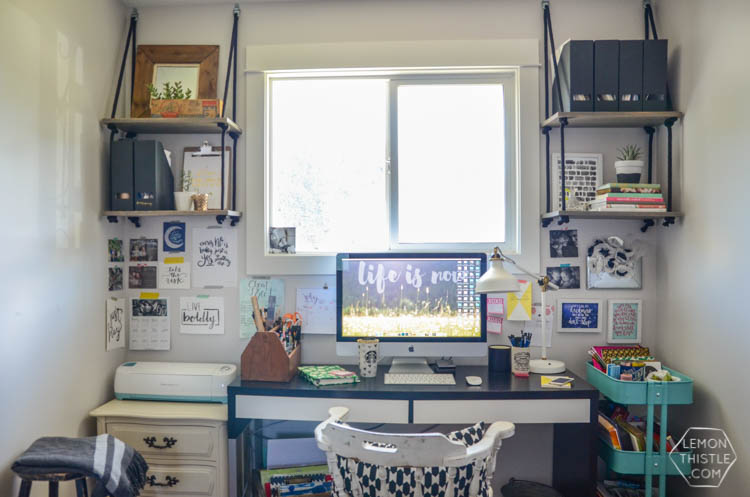 If you don't remember my office before… you can see what a disaster it was and the initial efforts to get it functioning here. I am really excited to have a bunch of my files off the floor and have covered my walls in inspiration and photos I love. I also added a nightstand to house my new Cricut machine (woohoo!) but that nightstand will be making it's way to my bedroom when we get a couple projects done in there. So my next project in here is to make a desk big enough to hold all the things I need (wish me luck!).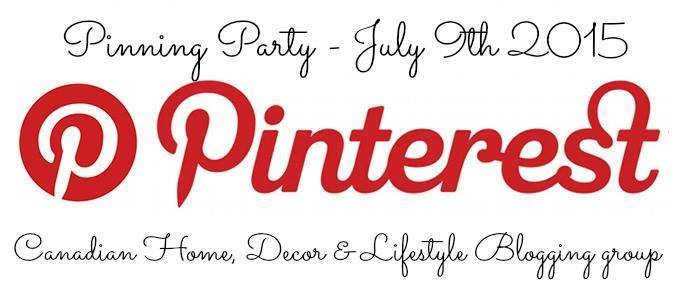 Also super exciting today… I'm joining in on my first ever Pinning Party! What? I know, right! They tell me a pinning party is an exciting day where a group of bloggers (in this case all amazing Canadian DIY bloggers!) get together and pin like it's a party. Well, this So TODAY, we will all be pinning our top pins to a board on Pinterest. You'll be able to see top ideas and content from a long list of Canadian bloggers, and see what everyone is up to. You should totally stop by, pin a couple of images from us, and follow the board.
You can check out all the amazing bloggers participating below if you like as well!
That's it for me today! I hope you all get to enjoy a relaxing Thursday!
Like what you see?
Sign up to receive a once-a-week newsletter from me with new posts, exciting updates, exclusive discounts and freebies. Just good stuff!