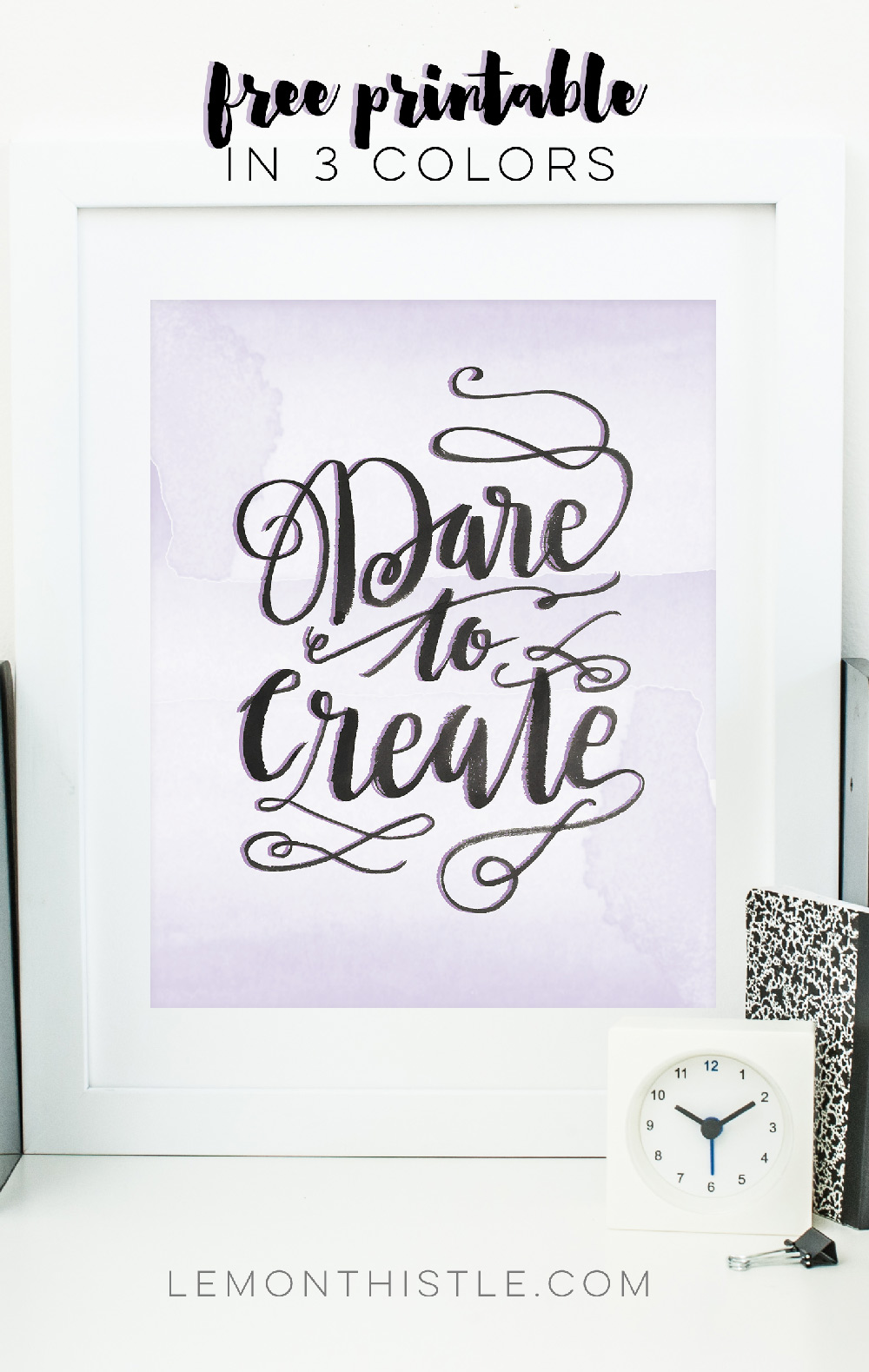 I'm so excited to share this post with you guys! I'm sure you've figured out by now (if you've been reading Lemon Thistle for any amount of time) that I really enjoy hand lettering. I have been challenging myself to learn different styles, techniques… and just generally learn since I just started for fun. I partnered with Creative Live (I'm sure you've caught on that I'm a fan) and took a couple of their online courses to help improve my lettering. So today to celebrate, I'm offering a free handlettered printable here for all of you, and over there on Creative Live's blog (also for all of you). They celebrate creativity and put to work a few of the tips I learned in my courses. Plus, I got all crazy and made three colour combinations for each of them.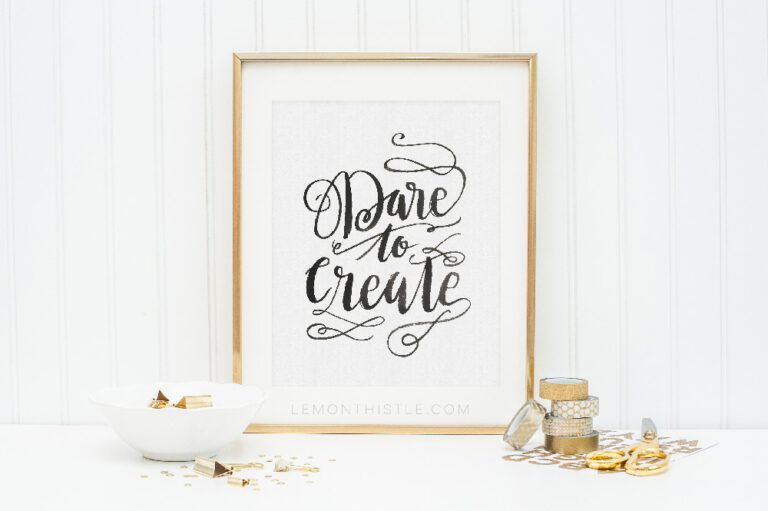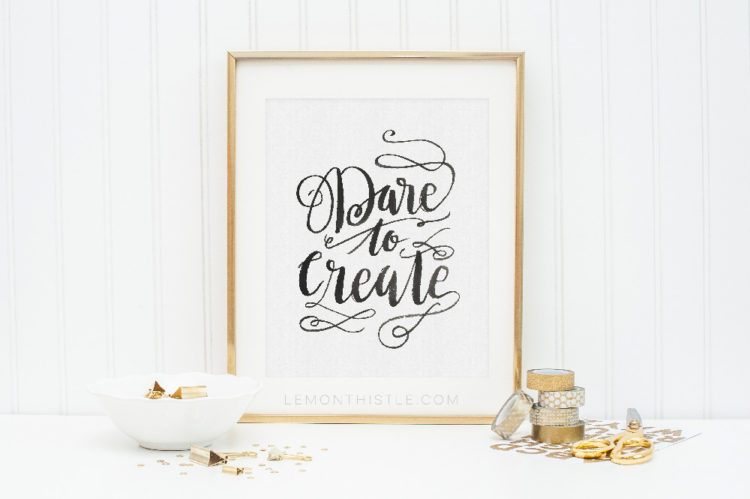 I almost NEVER add flourishes to my work because I'm just not confident at it. I took the course, 'Alternate Letter Forms and Flourishes in Calligraphy', so thought I needed to actually use a flourish in these printables. I mention in my post over on Creative Live, but the instructor broke letters into different 'pieces' and explained that each 'piece' can be flourished… it made so much sense, I had always just thought you added them wherever you thought they looked pretty. #doh
I also took a course on how to 'Digitize Hand-Drawn Art', which of course- I already do. The best thing about this one guys, other than the fact it's FREE (seriously, jump on that) is that they cover both Photoshop and Illustrator. I only have photoshop and have taken another course that ONLY talked about Illustrator. I was super bummed at the end of it that there weren't any concrete takeaways for me. One of the questions I get asked the most from you all is how I do my lettering and this course covers pretty much anything I'd teach you. But if you have questions after you're done, go on and ask me ;)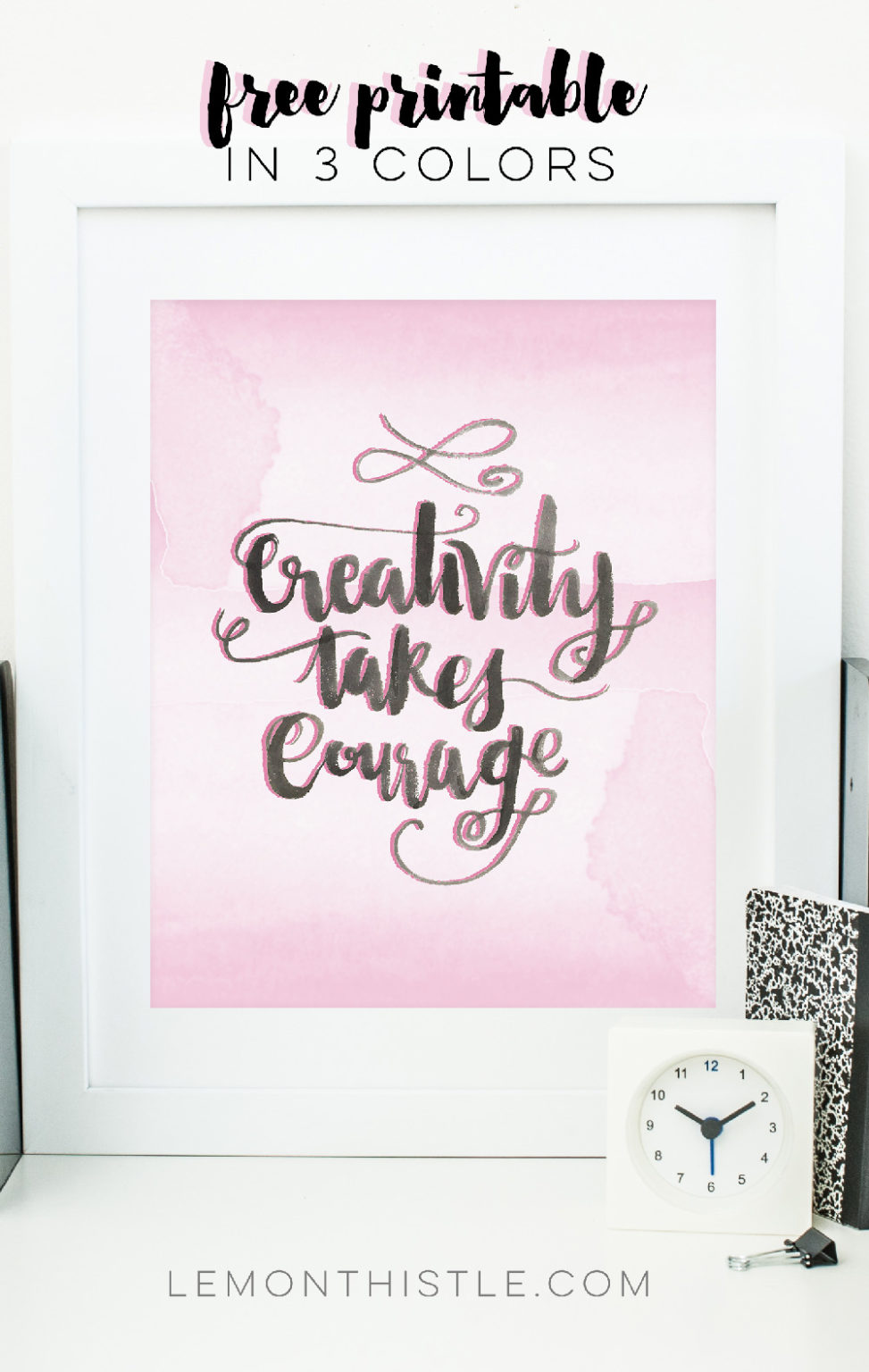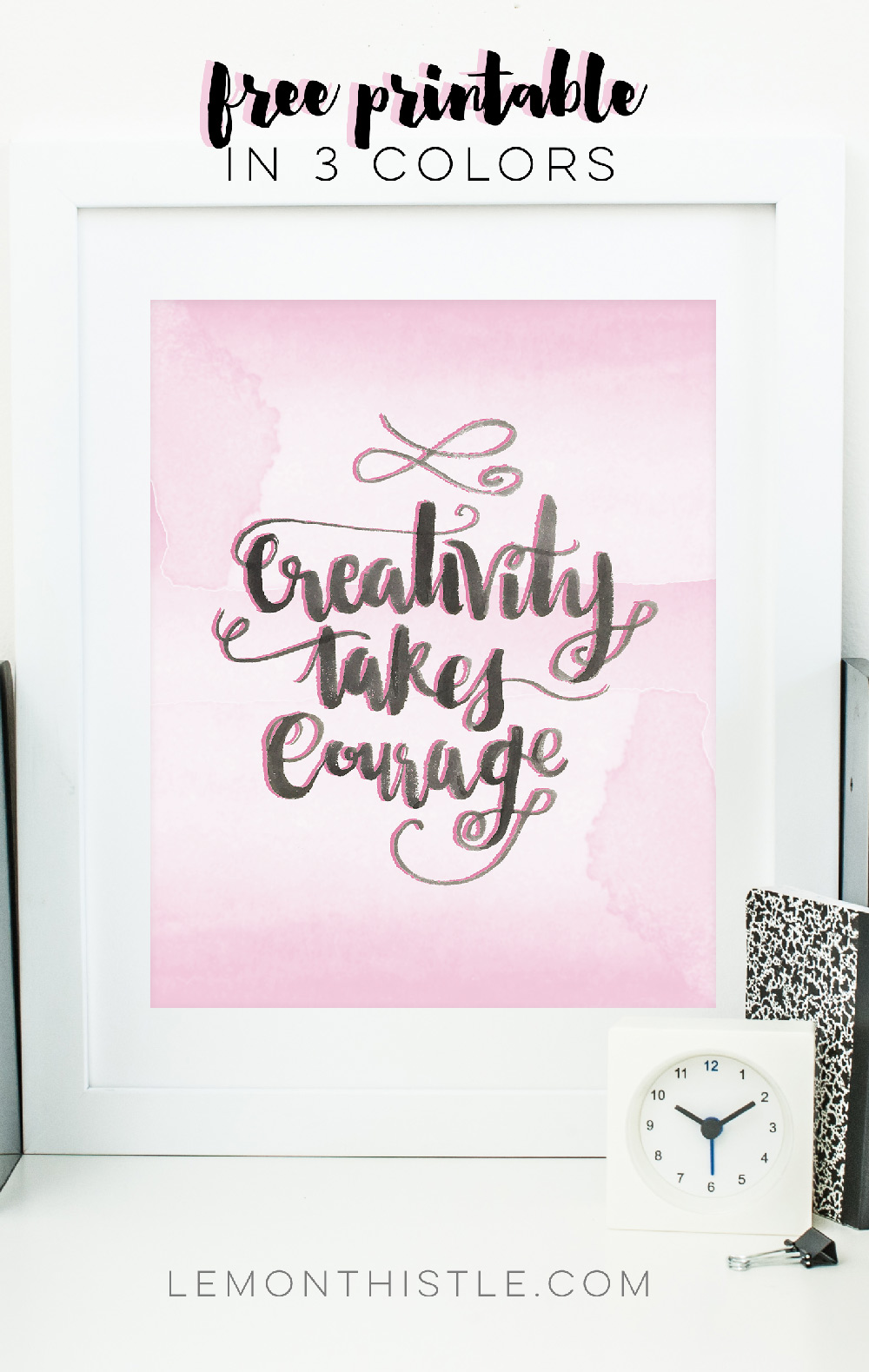 Okay, okay, freebie time! Over here I have, 'Dare to Create' in Black and White (my usual) and then I got all crazy with colour and made you a purple and green version of this handlettered printable as well.  Grab them by clicking on the linked text below. Over at Creative Live, I've got 'Creativity Takes Courage' in black/white, pink, and blue.
BLACK AND WHITE / DARE TO CREATE
I'd love to hear… what are your favourites? I'm loooving the colour (the purple especially!), but don't actually decorate with it… so the black and white ones are what's being printed for my walls.