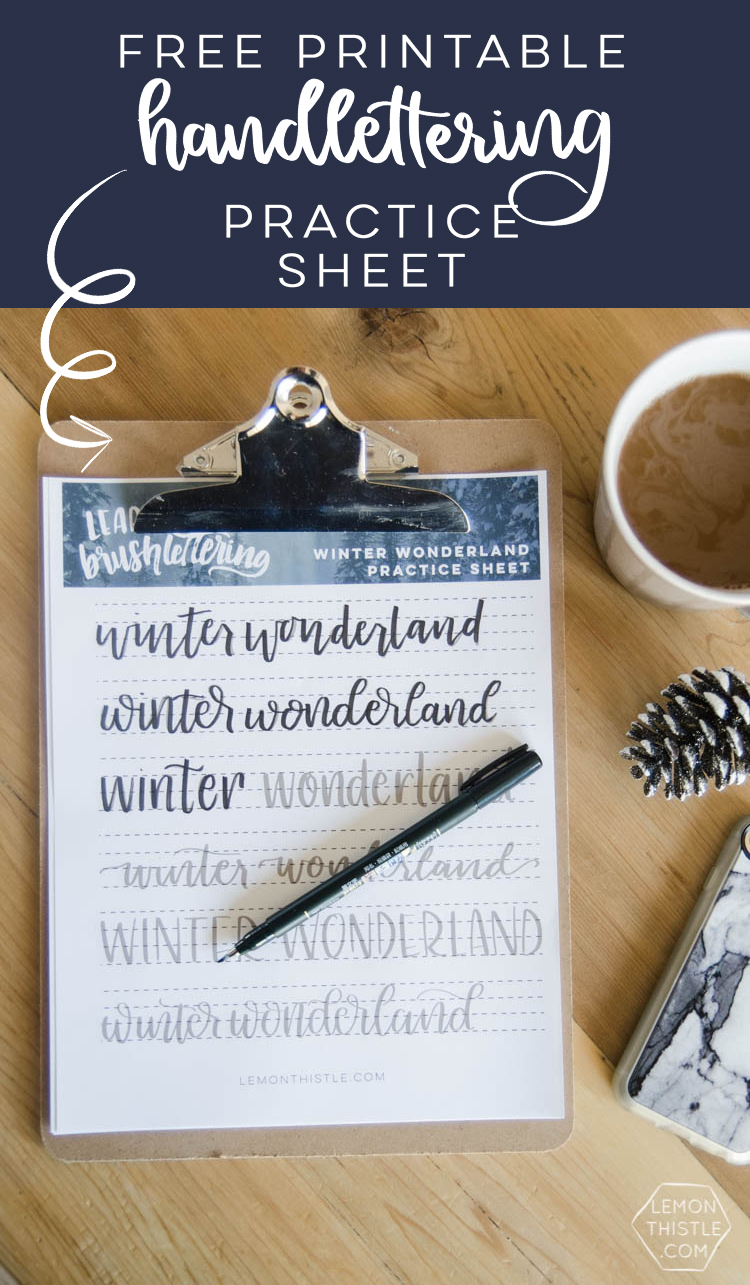 I know how much you guys love hand lettering practice sheets… my analytics keep reminding me of that. But I keep forgetting to give you more! SO I partnered with some of my favourite hand lettering bloggers to do a winter themed hop so I had a deadline to get one to you! I also scheduled another hop with them in January so there will for sure be another one coming your way *hip hip hurray!*. Do you need to make yourself accountable to others before you'll actually get things done? Or is that just me? Please tell me it's not just me ;)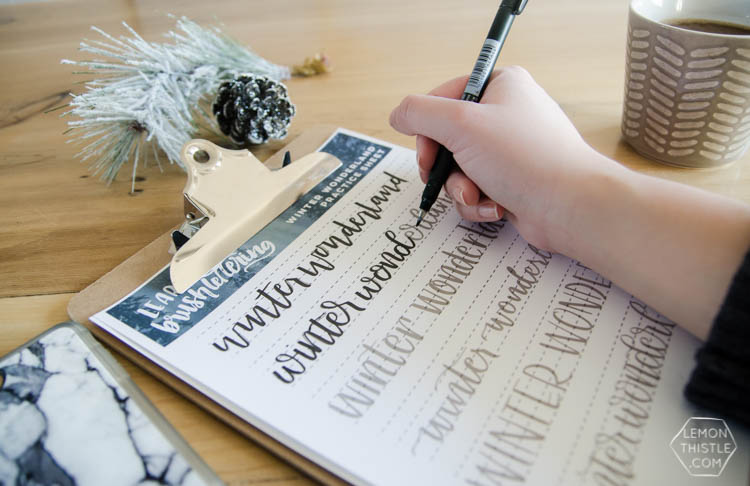 When Windsor was born and I started lettering things like his birth announcements and bedroom decor, I realized how freaking hard the letter 'W' can be to letter. I've practiced it a lot since and actually love me a W now BUT when we came up with the 'winter' theme for this handlettering hop- I thought 'Winter Wonderland' would be the perfect phrase to give that letter some practice! Plus… I love that song.
Might I suggest putting on the song and making a nice hot bevvie to accompany you while you play with this practice sheet?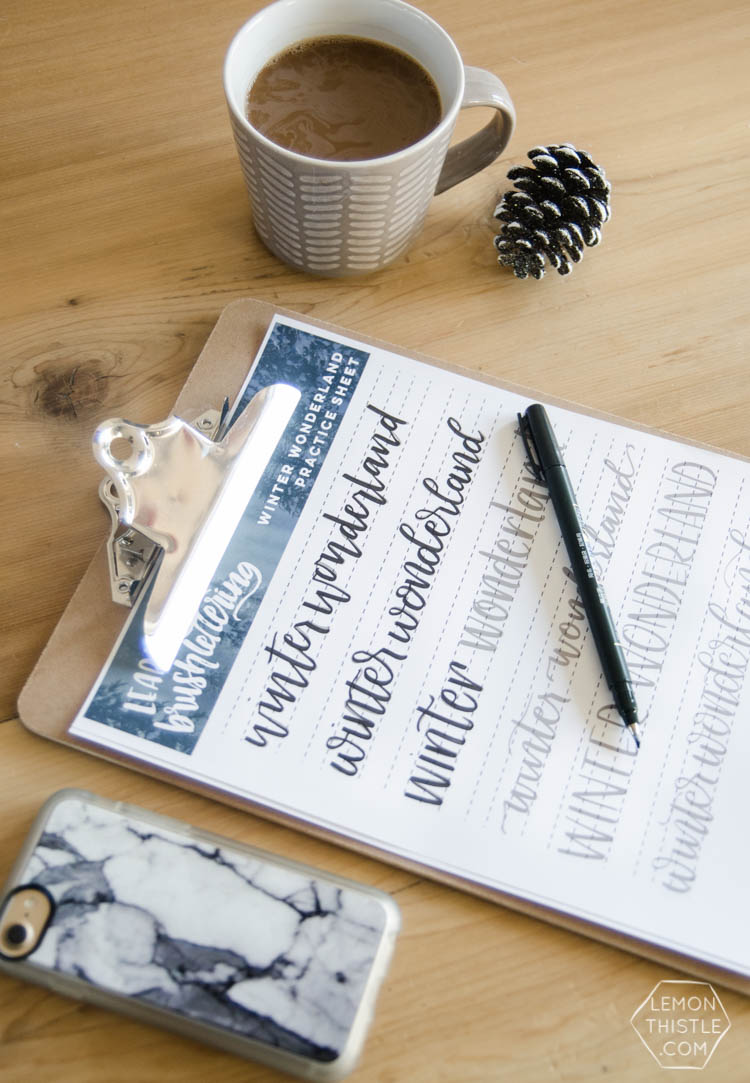 As with all of my practice sheets, I lettered up the same phrase in different styles. I love getting to challenge myself to try styles that I don't find natural. It's a great way to improve and find new letter variations I love.
For this printable, you just need to download the PDF printable (below), print it out… then get lettering! You can either letter directly on top of it or grab a piece of tracing paper and go over it as many times as you like. If you have a light pad (I use the Cricut BrightPad), you can just use whatever regular paper you use for lettering over the practice sheet. The best brush pen for this is a Tombow Fude – the soft is what I used in these photos.
Psst! I made a video showing 3 ways I love to use these practice sheets! Check it out:

*if you're loving the video content, I'd so love if you subscribed to my channel on YouTube!*
Want to check out all my brush lettering practice sheets? Click here!
Once you've grabbed yours, be sure to hop around and check out all these lovely lettering bloggers' tutorials in the hop below! There are some amazing tutorials that I can't wait to try this time around!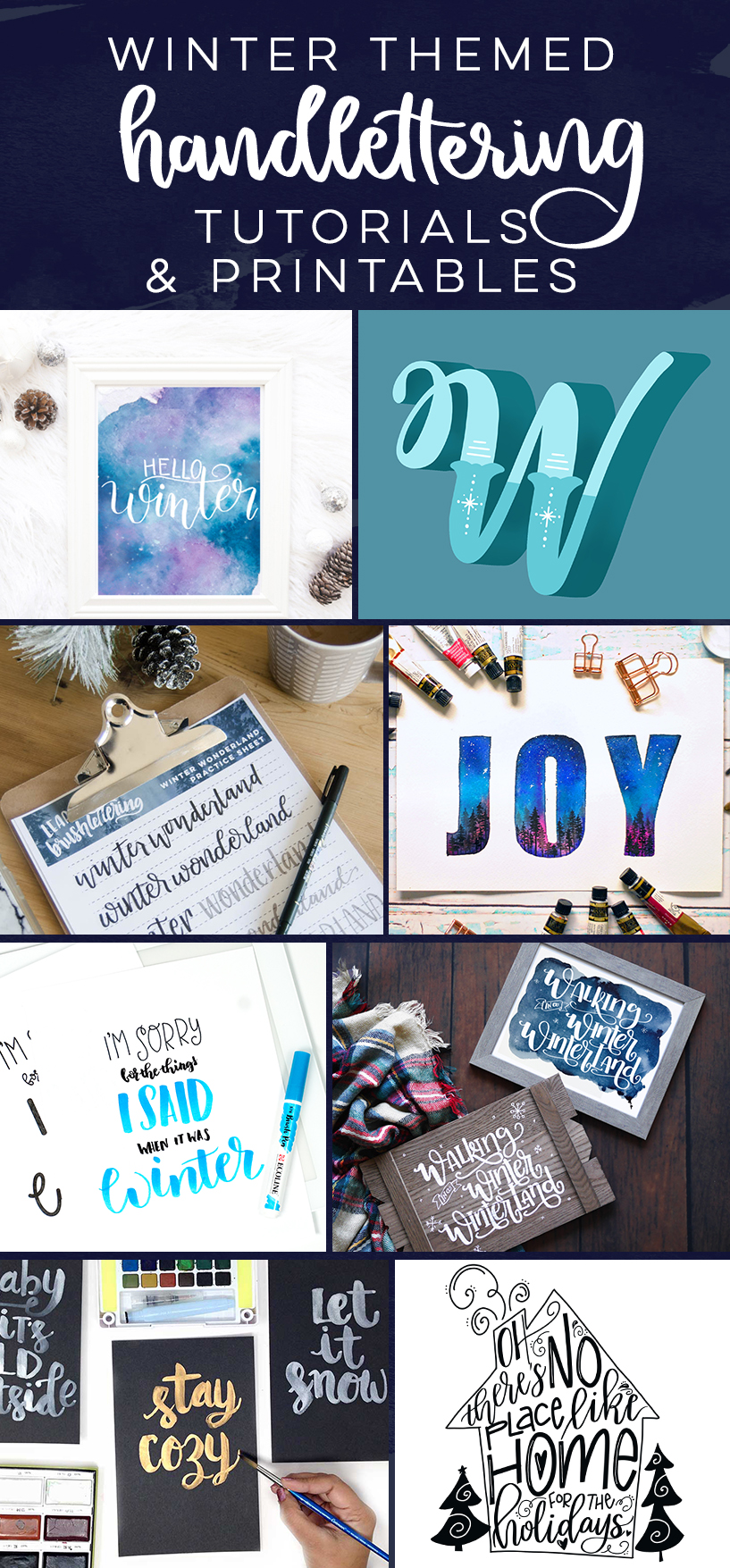 Left to right, top to bottom:
Hello Winter Printable & Practice Sheet- Here Comes the Sun
Procreate Drop Cap Video Tutorial – Dawn Nicole Designs
Winter Wonderland Handlettering Practice Sheet- Lemon Thistle
JOY Watercolor Typography Tutorial- Inkstruck Studio
I'm Sorry for the Things I Said Printable Practice Sheet- Printable Crush
Walking in a Winter Wonderland Printable & Wood Sign Tutorial- One Project Closer
Lettering on Black Tutorial- Smiling Colors