What are you doing for Valentine's Day? A night out with the girls, romantic date at a fancy restaurant, or maybe a wine night with your closest friends?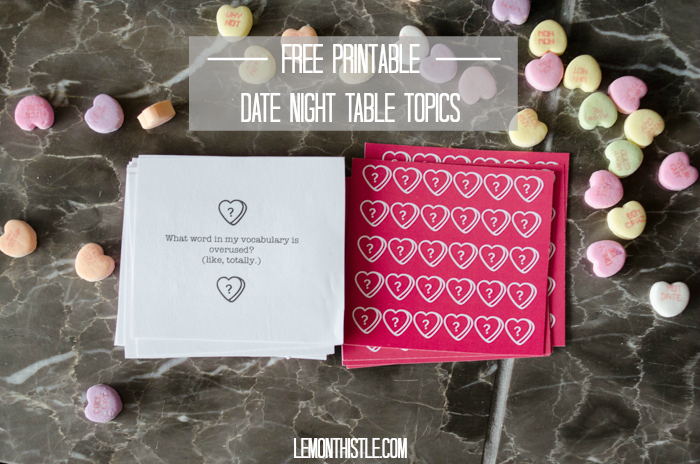 As our first Valentines Day with babies, we're keeping it simple. Hubby and I are planning a date night in and ordering takeout once the babes are down. It's been so long since we've had take-out of any kind and I'm giddy-excited just thinking about it. We're going to bring out some good ol' games and maybe watch a movie. I can already hear my sister saying, "when did you get old?". But I can't wait.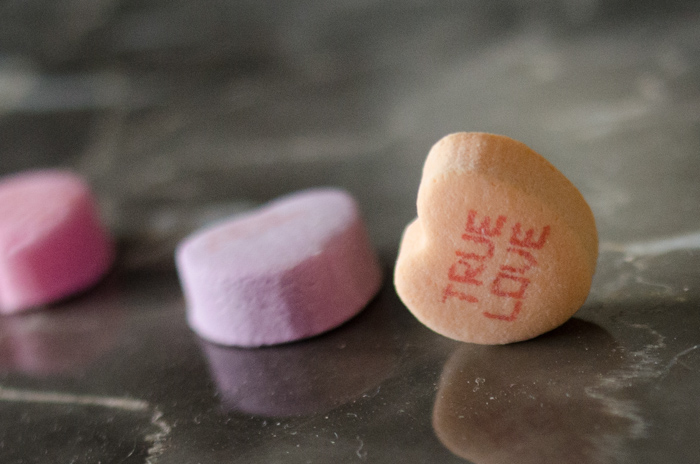 Hubby and I will also be playing my Valentines Table Topics. Remember Table Topics? It's basically a cube of conversation starters. I have the original version and love to bring it out for family gatherings- someone always ends up flipping through and starts a conversation we never would have found on our own.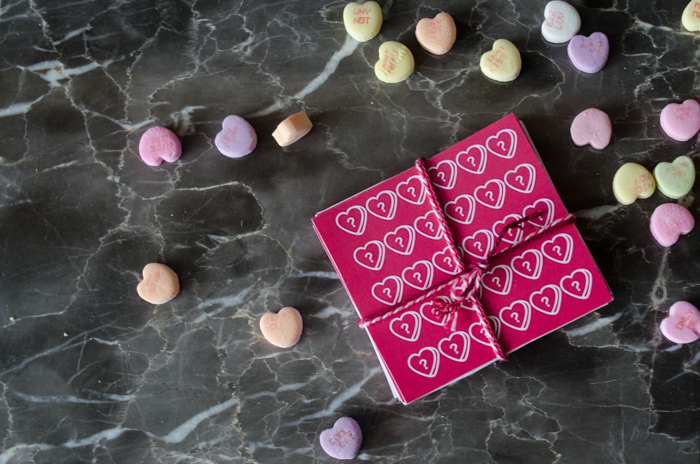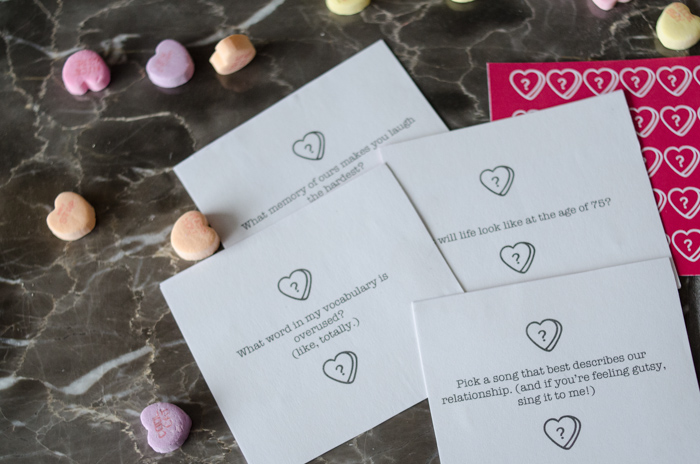 I hope I never stop learning new things about the people I love (no matter how long I've known them). I tried to come up with some topics and questions that were fun, and that I couldn't tell you the answer for already.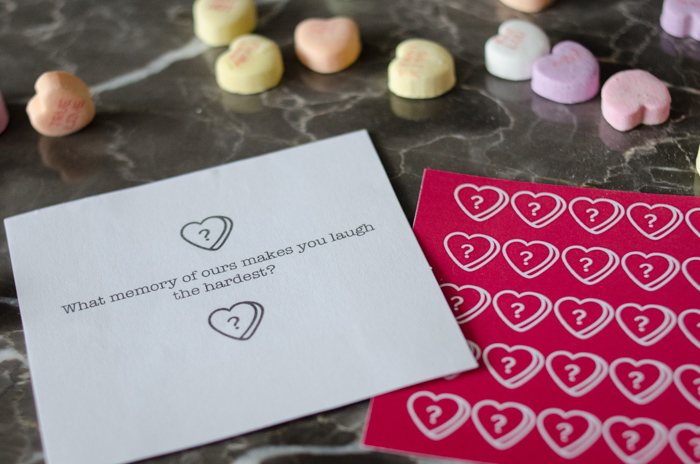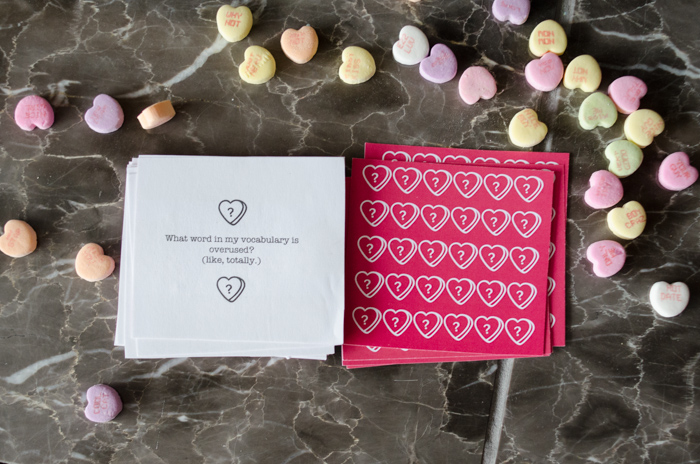 So snag some for your date night: Download the PDFs (or add some of your own topics with the editable Word document), print them out on heavy paper and tack them together! If you're going to add some of your own questions (all of mine are pretty PG- if for no other reason than my Dad reads this blog!), you'll need to download the free font Sweet Hearts BV. This DIY is super quick and would be a sweet addition to any date night in.
To Download: Table Topics Front PDF / Table Topics Back 1 PDF / Table Topics Back 2 PDF / Table Topics Back 3 PDF / Table Topics Back 1 Editable / Table Topics Back 2 Editable / Table Topics Back 3 Editable
So spill, what are your plans?
XO -C