There's only two days left until Valentines Day, so I thought I'd throw a couple gift ideas your way. S and I aren't exchanging gifts this year with us moving, but if we were- these are gifts I'd love to give or receive.
And for each cheesy Valentine note, I've given two not-so-cheesy gift ideas- one for him, one for her. Or one for me, one for you.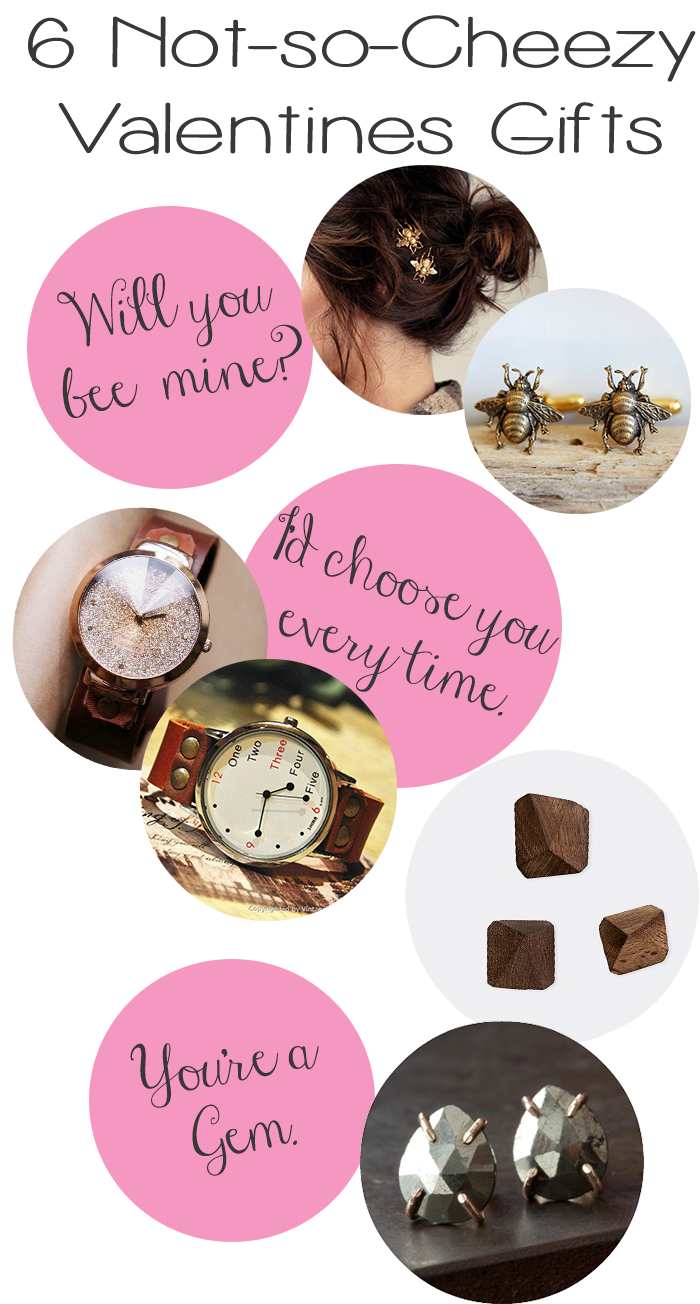 Will you bee mine?
Hers: Bumble Bee Bobby Pins / His: Brass Bee Cufflinks
I'd choose you every time.
Hers: Glitter Watch / His: Mens Watch
You're a gem.
Hers: Iron Pyrite Earrings / His: Wooden Gem Hooks
My sister gifted me that gorgeous watch for Christmas and I'm still loving it! What about you… are you gifting this Valentines day?
XO -C