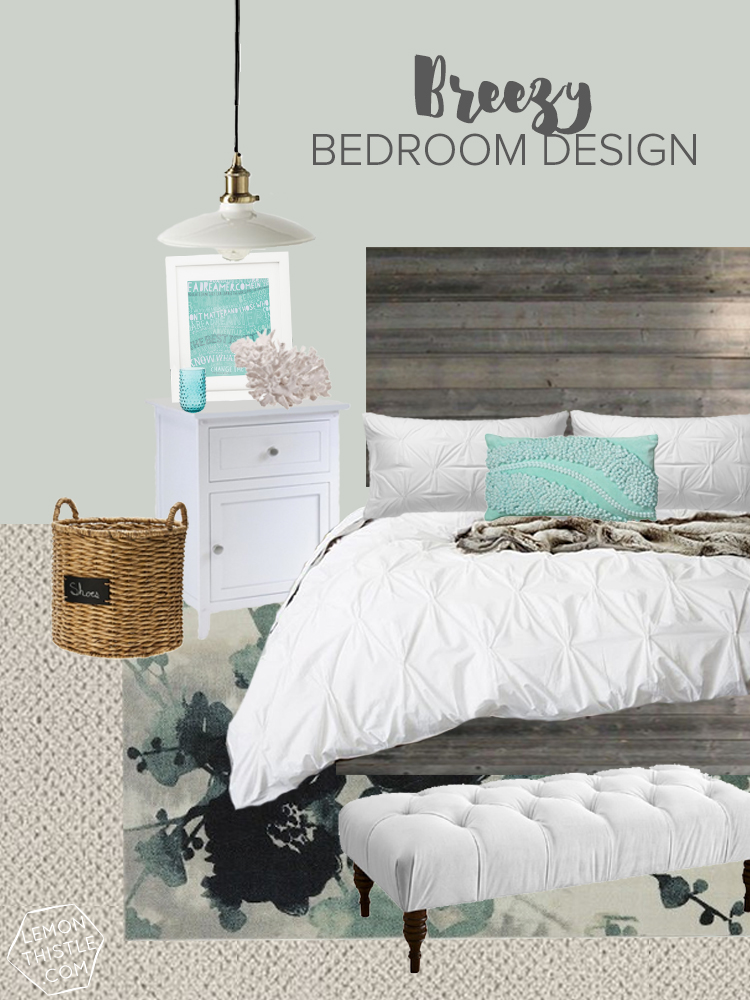 This month, I'm sharing this Breezy Bedroom for my friend Kala from The Breezy Room. She's been leaving sweet comments forever and when she mentioned they were moving into a new place that would need some inspiration, I offered to come up with a mood board for her. She said yes, and even though the refresh isn't done on her end yet, I can't wait for you to see how big of a difference some of these small changes have made! Let's look at some 'before' photos, shall we?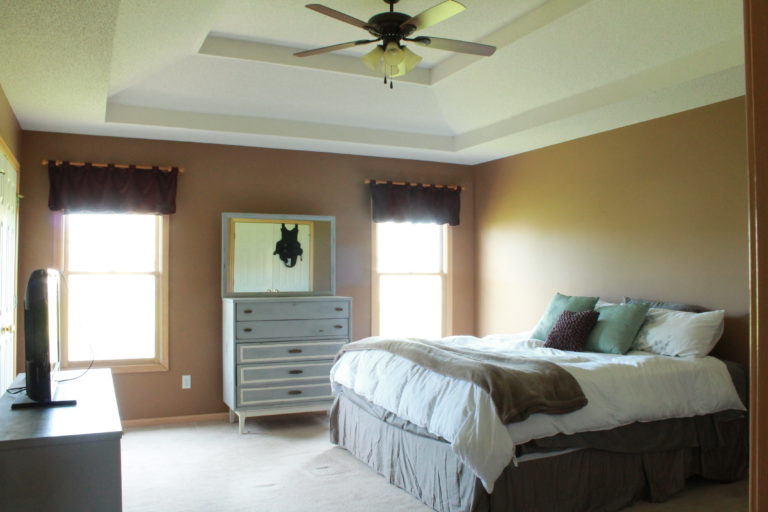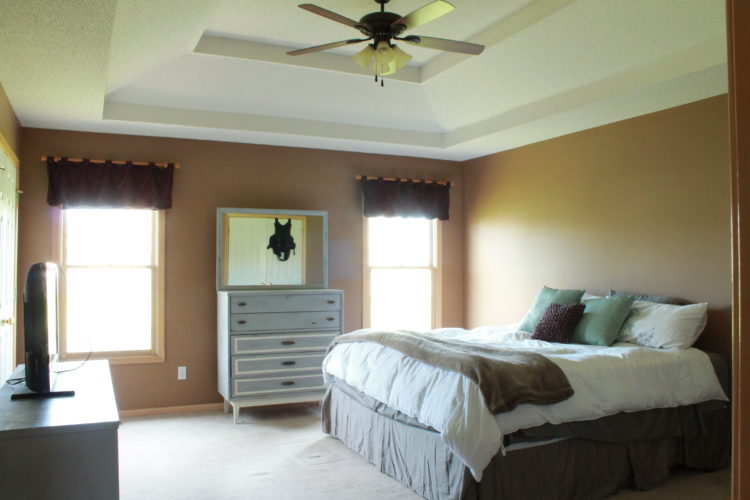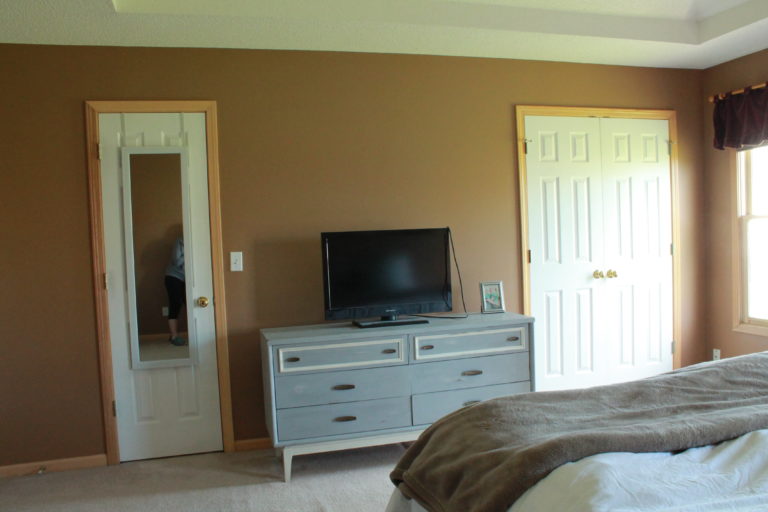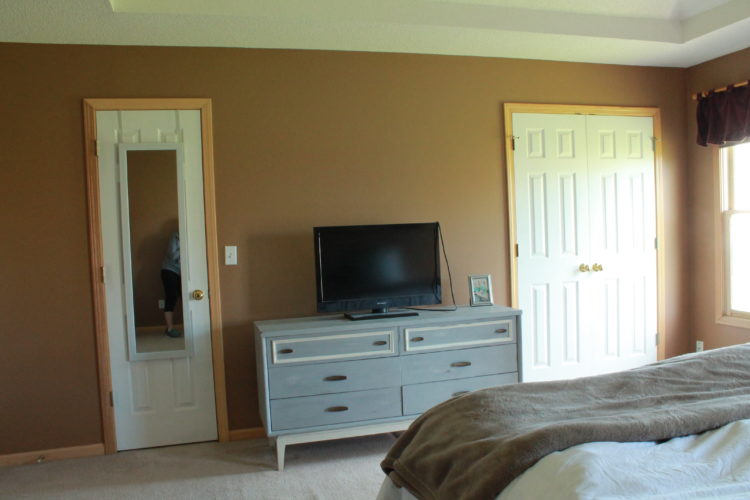 The room is huge! It has so much potential. Kala was quick to point out the wall and trim colour would be the first to go and that she was open to painting any of the furniture they have. I should tell you that Kala is an amazing painter- she can paint any curbside find to look stunning. Having a budget of only $500 for the room makeover (other than paint), I knew I'd be calling on her and her hubby's DIY skills. She threw out the idea of a reclaimed wood headboard, which I loved, so I ran with that. Kala had picked also out a bright white for her trim and a breezy colour for the walls- Sherwin Williams Sea Salt. She wanted the room to be calm and relaxing but with grounding elements that would make it a comfortable space for her husband as well.
Here's a breakdown of what I recommended:
Paint Color: Sherwin Williams Sea Salt, Bright White for trim

Headboard/footboard: DIY with Pallet Wood or Reclaimed Wood

Bench I used

this one

($284) for the image but the idea was a coffee table DIYd into a bench with a tutorial like

this

(since the two of them are so handy!)

Nightstands: I figured the white ones Kala had were really nice and she could keep using them with new hardware! For the image, I used these ones from

Target ($58)

Art: Modify Ink $18 for 8×10

Candle Holder: Hobnob Hurricane Tealight Holder 

West Elm $5

Basket:

Target ($36)

, but really any baskets would look great with this design!

Throw Pillow: Target $35
Essentials Budget: $488
The Essentials Budget considers the bolded items. In Kala's case, she had a lot of the furniture already, just needing a fresh coat of white paint and new hardware. I can't wait to see how the room refresh comes together and share some photos with you when it's complete!