**While I'm busy welcoming a new baby into our home *woohoo!* I'm having some of my blogging friends step in and share some rad posts with you all. Please give them some love and enjoy their creative ways!** This one's extra special because Dani is a friend IRL too… see how I used some internet slang there ;)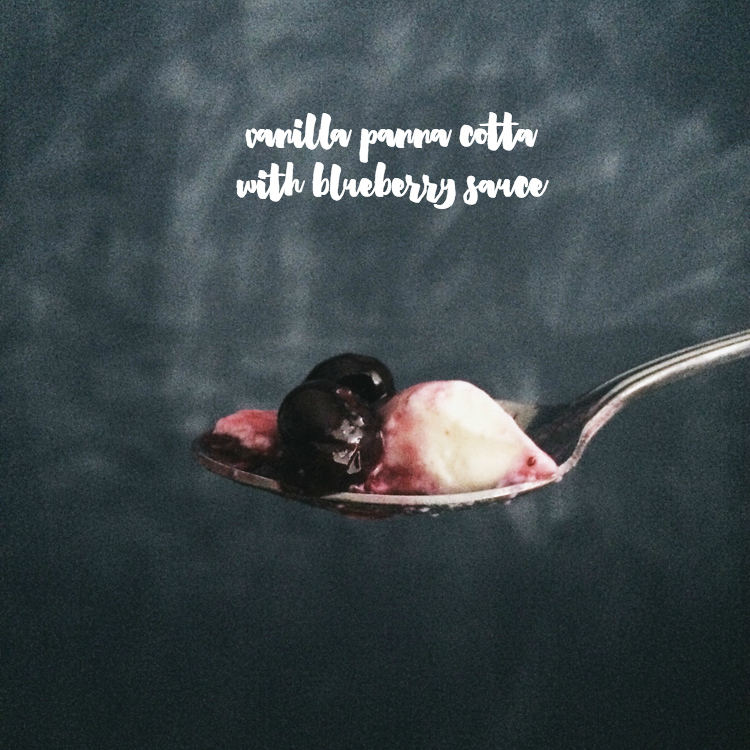 Hello, readers! My name is Dani and I am visiting from a new blog called A Couple of Curiosities. Colleen invited me to share a guest post here, and I knew I would post about food, but it's taken me up until the last minute to decide just what to share! I finally settled on one of my favourite desserts to make: Panna Cotta. It is at once luxurious and low-effort.
This Italian dessert is more of a technique than a specific recipe. Once you've got the basic idea down, you can customize it to your taste and needs! I love that it works all year long, because you can pair it with whatever is in season, use fruit you've put aside in your freezer or preserving shelf, or make a chocolate panna cotta. Also, the bonus for summer is that you do not have to turn on your oven. It makes for a great party dessert (I couldn't help but think of Colleen making these in beautiful dishes) and can be fully prepped days in advance.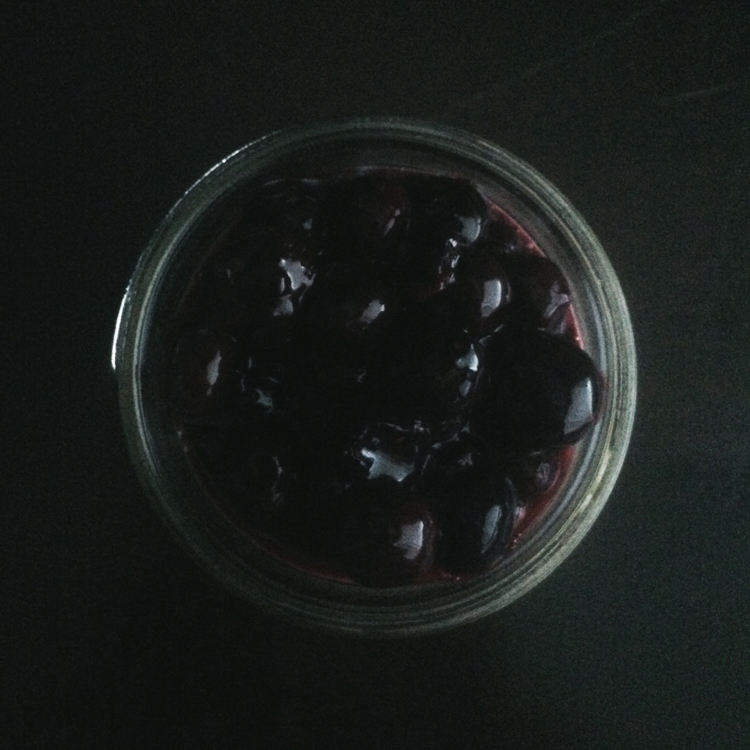 For this post, I've whipped up a batch of vanilla panna cotta with a simple blueberry sauce using some blueberries I had in my freezer from last summer. The ratio of gelatin to liquid that I use is 1 teaspoon of gelatin to each cup of liquid. You can play with flavours by swapping some of the dairy with fruit puree or juice, make it dairy-free by using coconut milk or other substitute, lower the sugar content or use an alternative sweetener (add/subtract to taste). Keep in mind while experimenting that different fat contents may change the firmness of the final set!
Vanilla Panna Cotta with Blueberry Sauce
2 cups milk

1 cup whipping cream (or keep it simple and use 3 cups of 10% cream instead of milk + whip)

3 tsp plain gelatin powder (such as Knox)

1.3 cup sugar
For the blueberries:
1.5 cups fresh or frozen blueberries

2 tbsp sugar

2 tbsp gin (or fresh squeezed lime juice)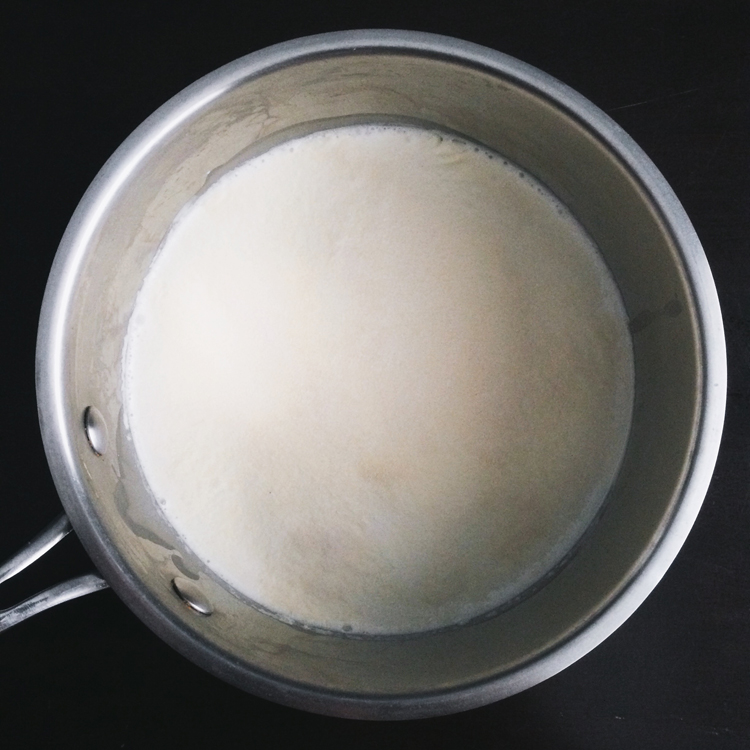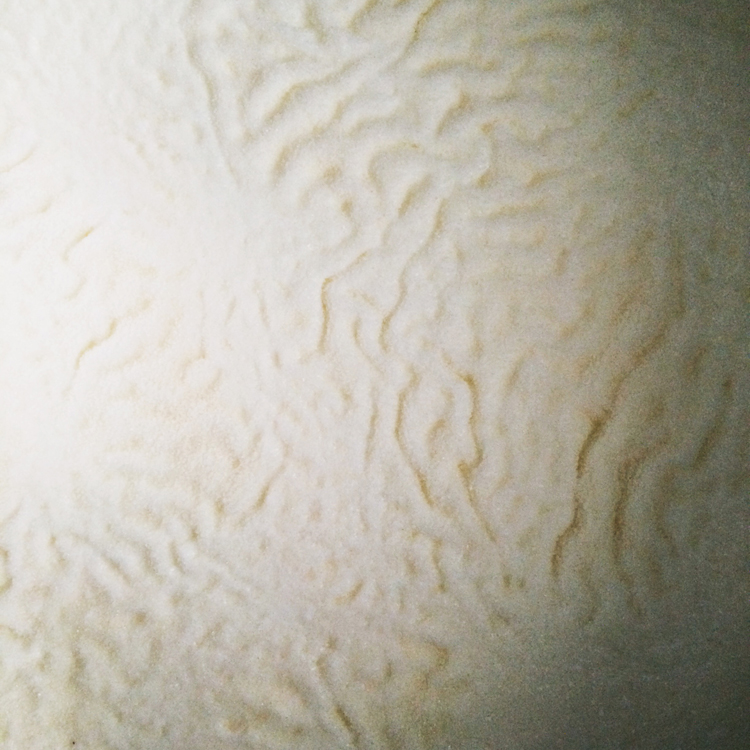 Pour milk and cream into a saucepan. Sprinkle the gelatin evenly over the surface of the milk. Let sit for a few minutes to bloom (the surface will become noticeably wrinkled). Turn the heat on low and whisk in the gelatin. Add sugar and whisk in. Heat gently — do not overheat as this will cause problems with your gelatin setting properly. You only to need to heat it enough to dissolve the gelatin and sugar, and it should stay cool enough that you can stick your fingers in without discomfort. Once dissolved, remove from heat and allow to cool a bit while you make the blueberries.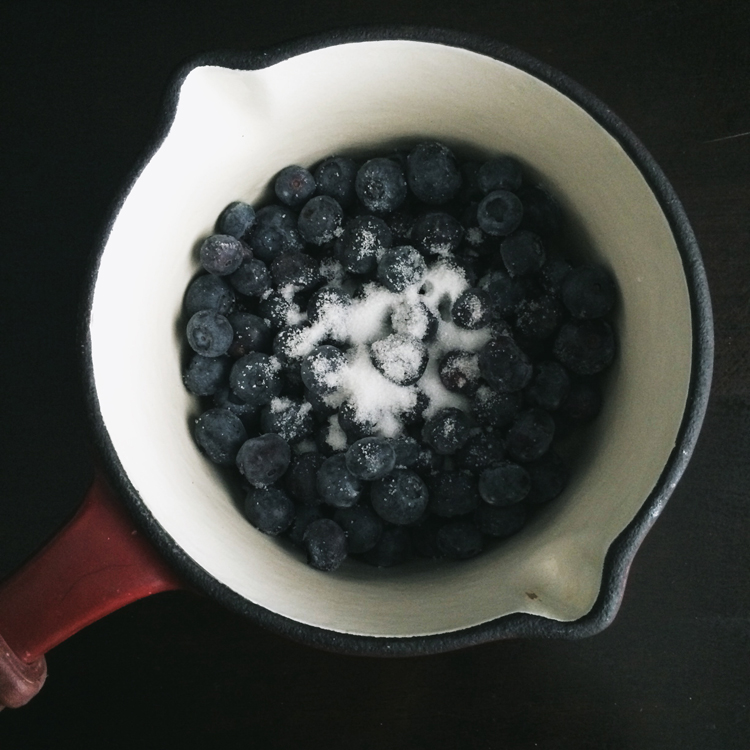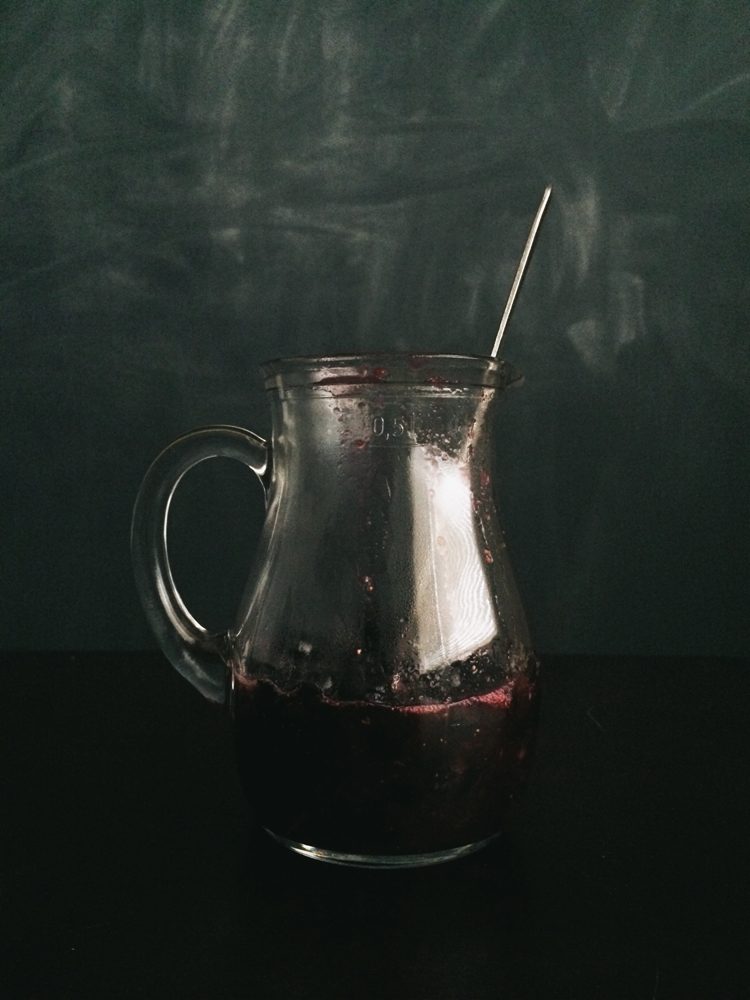 To make a blueberry sauce, put the blueberries into a small saucepan and add the sugar and a splash of water. Bring up to a boil and then turn off the heat. Add the gin or lime juice and stir in. Put away in the fridge.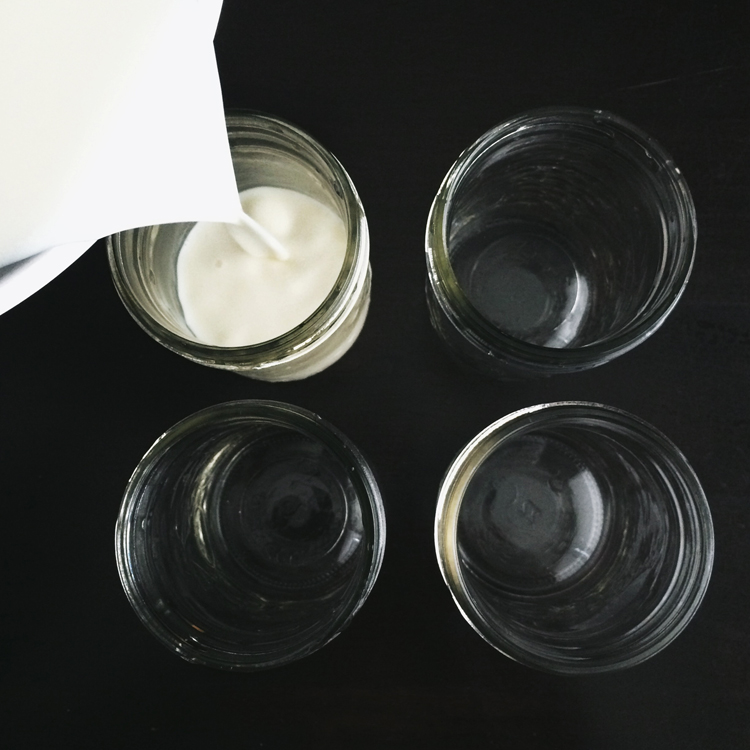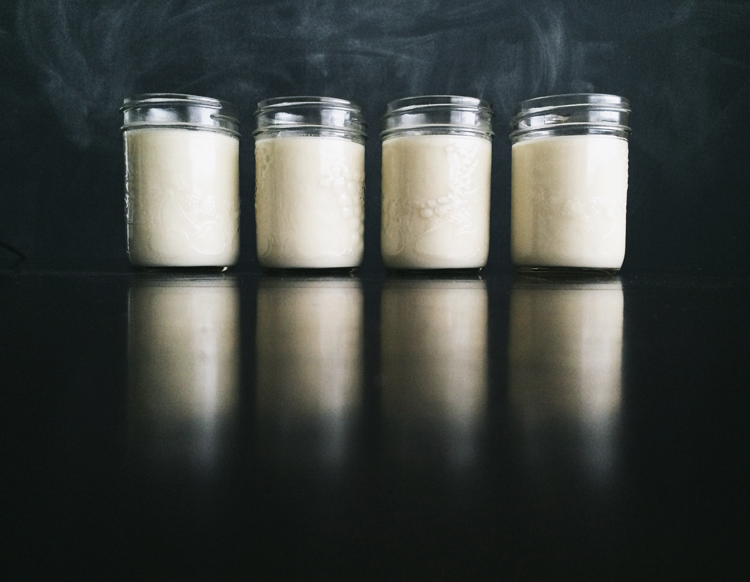 Give your cream mixture another whisk and then pour into dishes of your choice. Cover and place in fridge. Allow time to set (1-4 hours).  I've used half pint mason jars in this example, but you can use ramekins, tea cups, champagne glasses, or whatever!  Smaller, shallower dishes will yield you more (smaller) servings and will set much faster.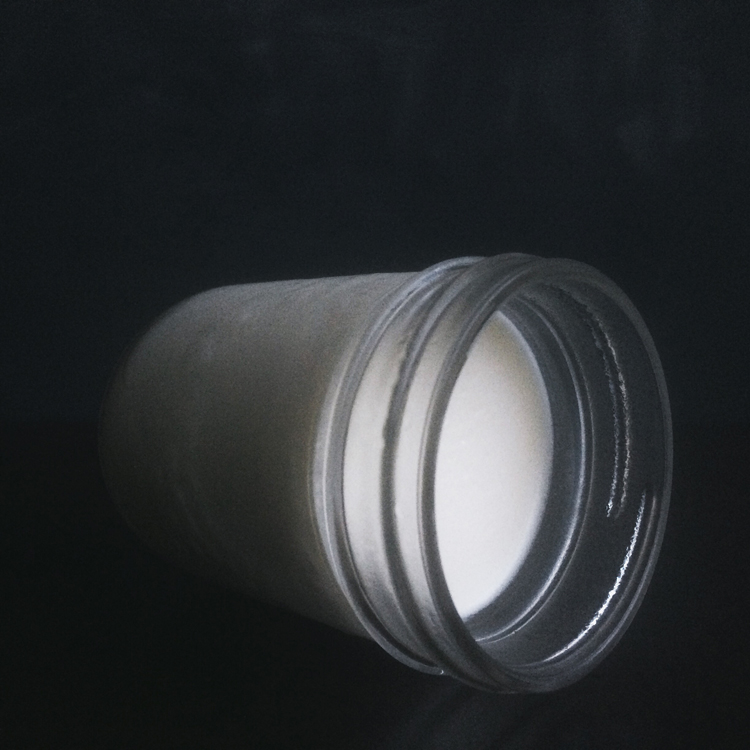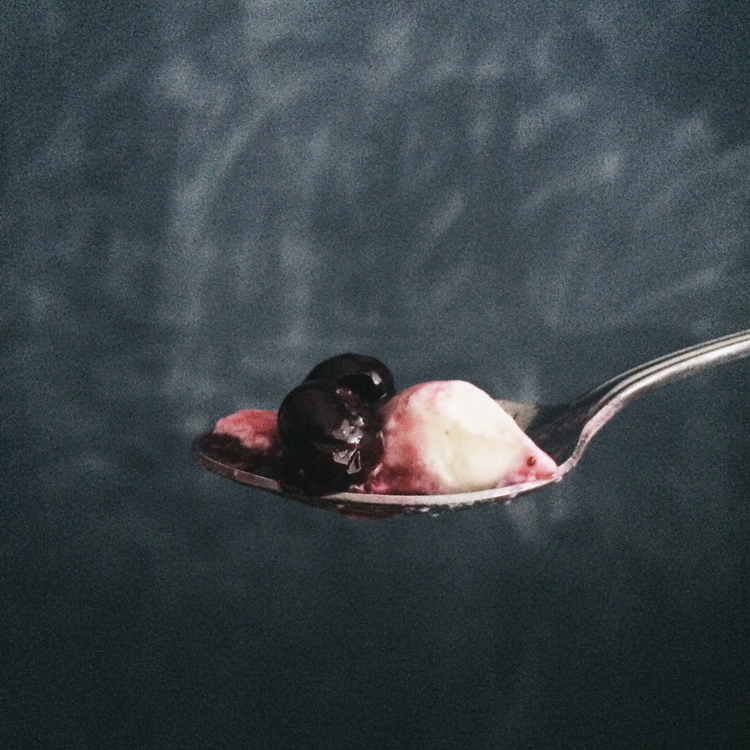 Once the panna cotta is set, you can spoon the topping over it and it is ready to go! I was able to throw a lid on one of these and pack them in my work lunch for an afternoon treat.