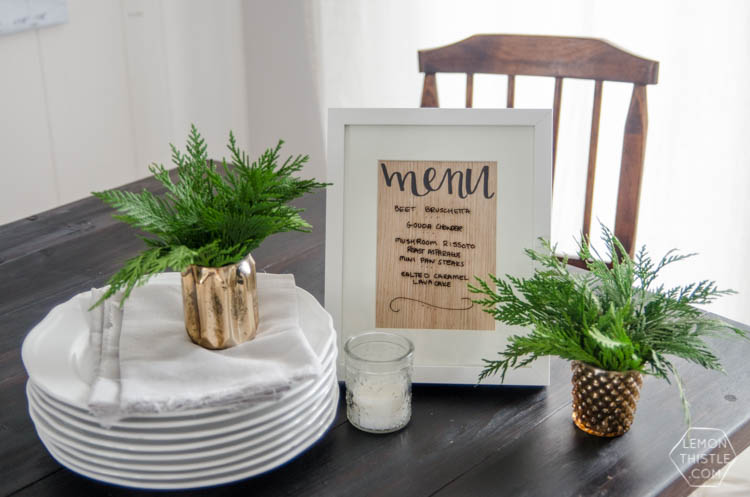 Today I'm popping in to let you know that I am over at the lovely Remodelaholic sharing this classy little wood veneer meal planner with you all. I love, love how this thing turned out. Sometimes you have an idea in your mind and it turns out less than perfect and other times… it's just like you had hoped. Although, I have to admit- I'm not great at meal planning so this guy has made it's way into our hallway gallery wall (sans the 'menu' script) and we change up what it says/ what's drawn on there on a whim. It's kind of awesome. But I will totally be pulling it down for dinner party menus… like above. Because how awesome is it to have the menu looking so pretty?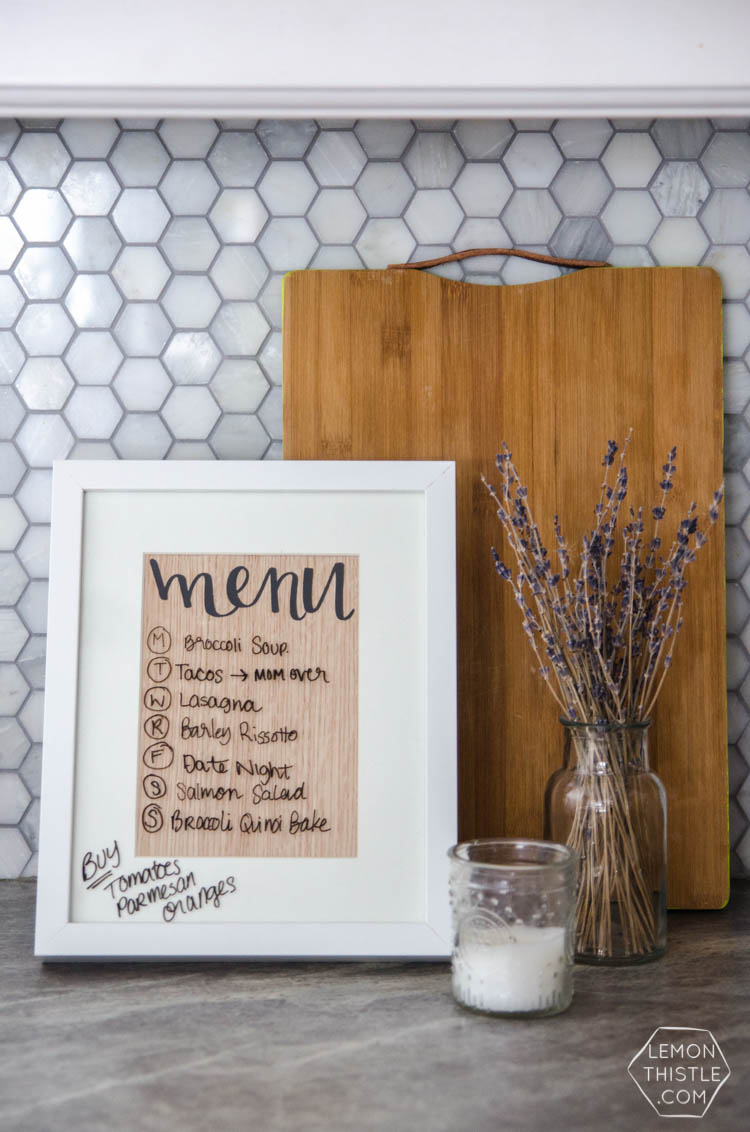 So hop over and check out the how-to (it's super easy!) and grab the free downloadable 'menu' script at Remodelaholic. Then tell me how you stay on top of meal planning!
Like what you see?
Sign up to receive a once-a-week newsletter from me with new posts, exciting updates, exclusive discounts and freebies. Just good stuff!