Before I show you the trend (although it's been around for a while) that I'm loving for the babes new nursery, I'd love if you let me vent a little bit about how hard of a time I'm having with this monthly floral challenge I made for myself! Good? Ok, thanks. So I am frustrated that the flowers for each month aren't actually in season here! Except for the carnations– because, let's face it, those are in season all the time. This month (April) was supposed to be sweet peas but NOBODY in town could get them until mid May. The same thing happened last month (sort of). Even if they could get them out of season- that defeats the whole purpose of this project, to use grocery store/budget flowers to make beautiful florals for your home. So I'm changing the game (that I made for myself), and am going to use flowers that are actually in season each month- because I'm over calling all over town to find flowers that somebody at some point in history decided were suited to that month. And I'm excited about flowers again because of this! Thursday I'll bring you April's flower of choice- tulips!
Alright- on to my nursery inspiration and current obsession: two toned walls! I love how fresh it looks and that you can make it subdued or eye catching. I've seen this done with chair rails, but really dig how the lack of chair rail makes it a little bit scandi (with the right colours) and feels a little bit like you're breaking the rules. Ready to see the pics that have sent me in to 'convince the husband' mode?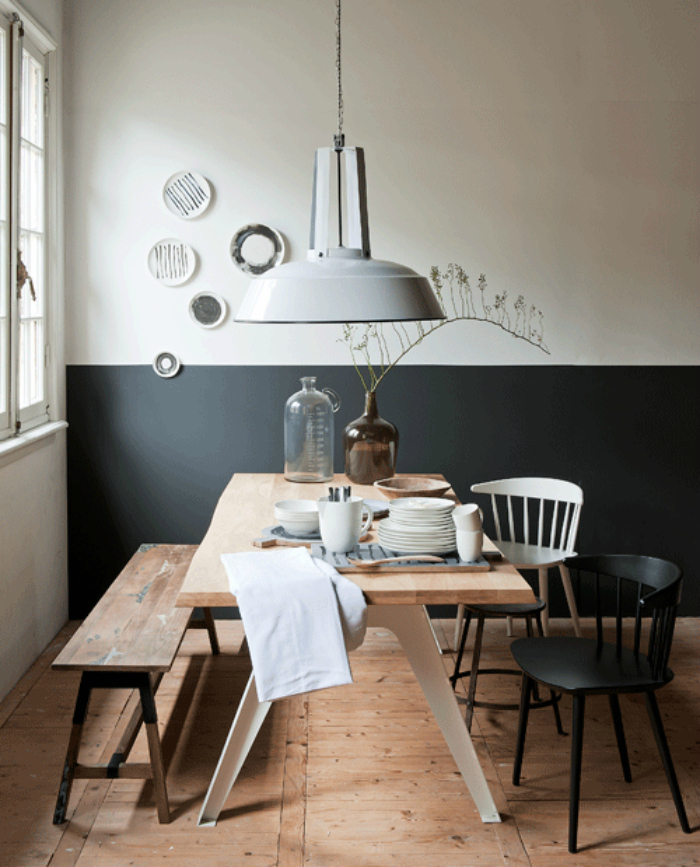 This is the photo that started it all. 79 Ideas posted this a while back when we were house hunting and I fell in love with it. I love the contrast and the simple details they have to pull it all together.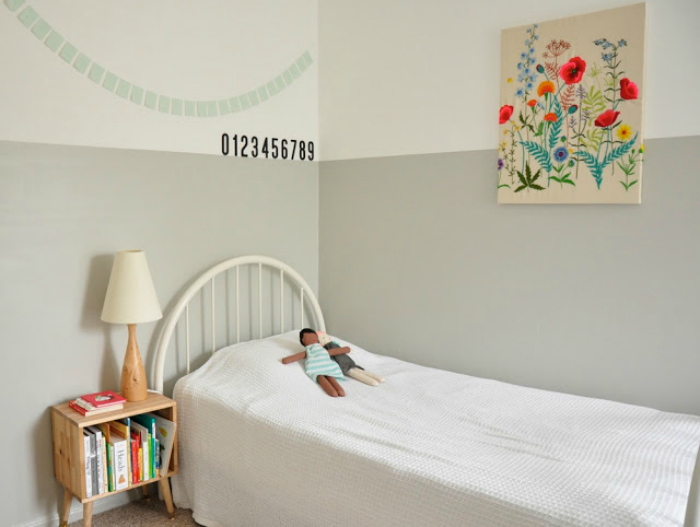 Annily Green used two toned walls in the bedroom for her baby boy and little girl that share a room. It's a fun way to bring life into an otherwise neutral room… and we're in the same boat!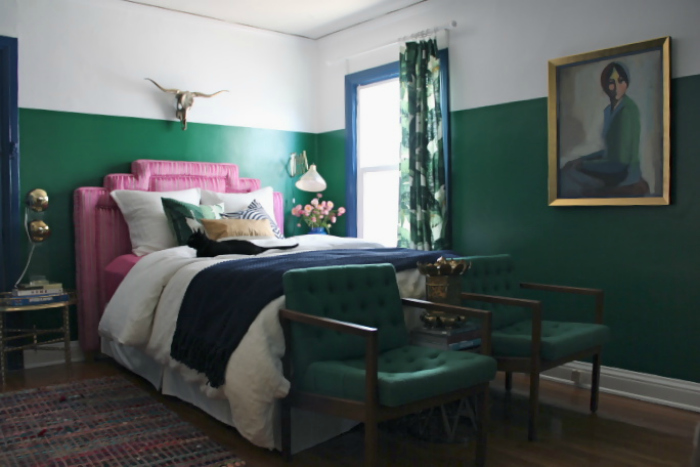 I am so smitten with the green Emily Henderson chose for her guest room! It's fresh and bold and I've been seeing green like this everywhere and I'm falling in love. Have you seen baby Teddy's room? I need to find a way to bring this colour into my home! (If not, at least I have my blog :))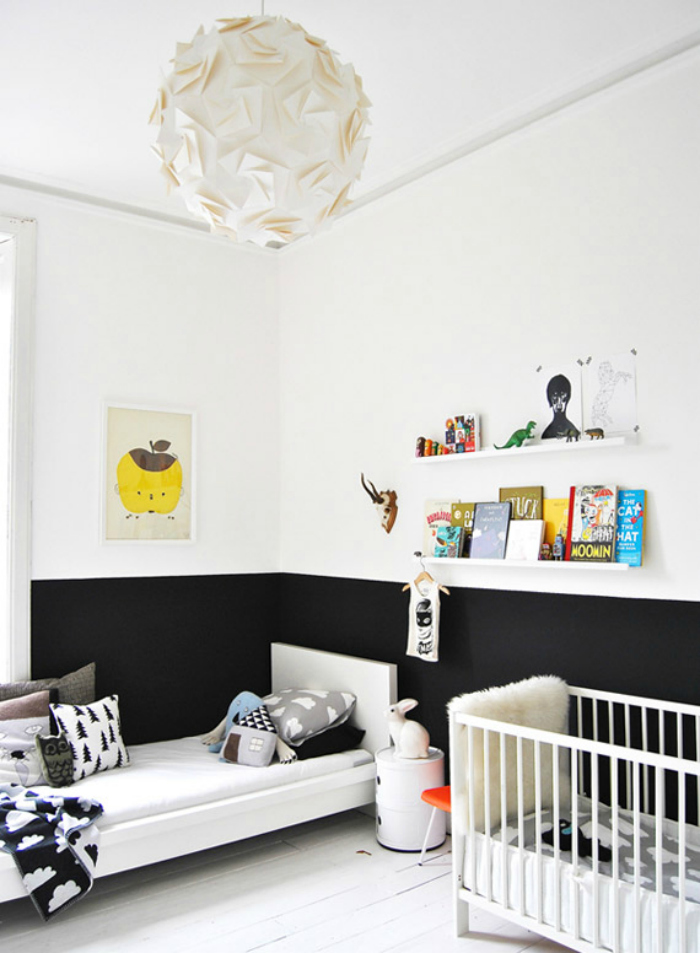 This photo makes me so happy because it's in a nursery, so I know it will work in mine! This nursery from Minha Casa Minha Cara is so stylin' I'm sure with the amount of things we need to cram into our room for two babies, we won't have quite the same effect but it gives me hope!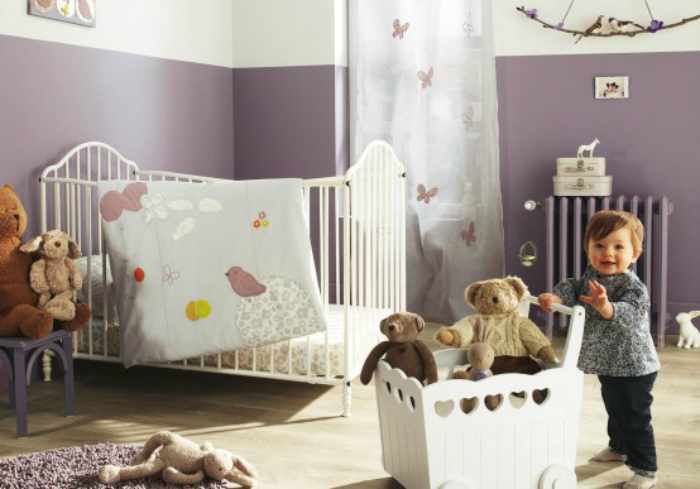 This is another nursery that looks incredibly spacious. Digs Digs featured this ad from Vertbaudet (a french company), and I had this colour decided on if we happened to have two girls. When I scrolled past it the other day I realized it's two tone too! It must be a sign… even though we can't paint the room purple, we can do two tone!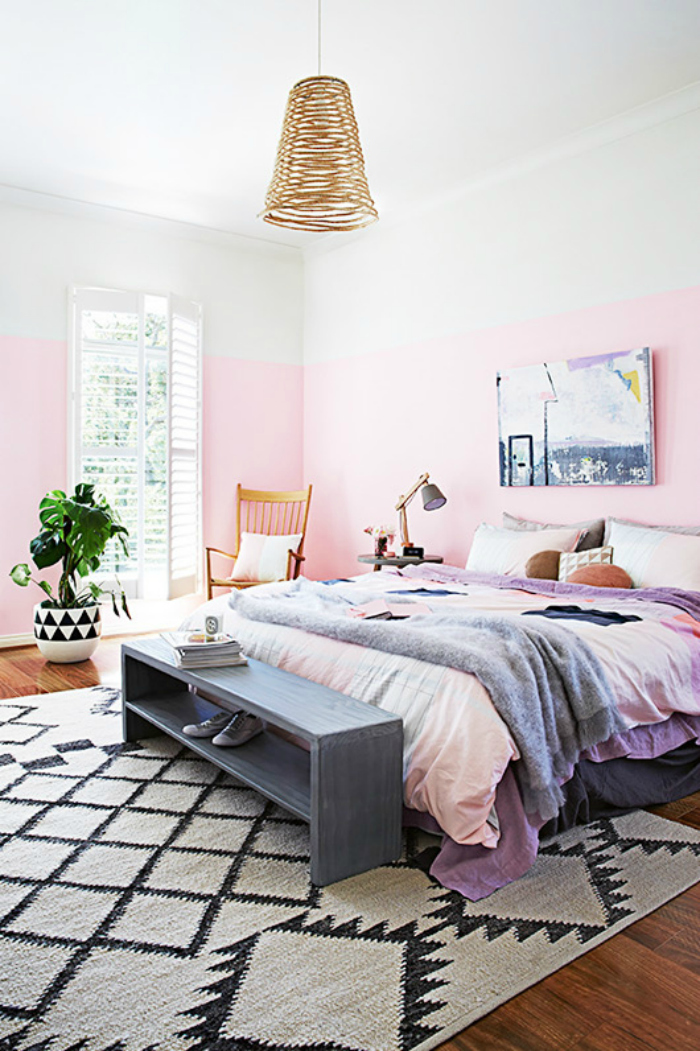 SF Girl by Bay featured this gorgeous pink bedroom and I thought it was neat to see the two toned split at a higher height. I want ours to sit a bit above the cribs… but this makes the room look so tall!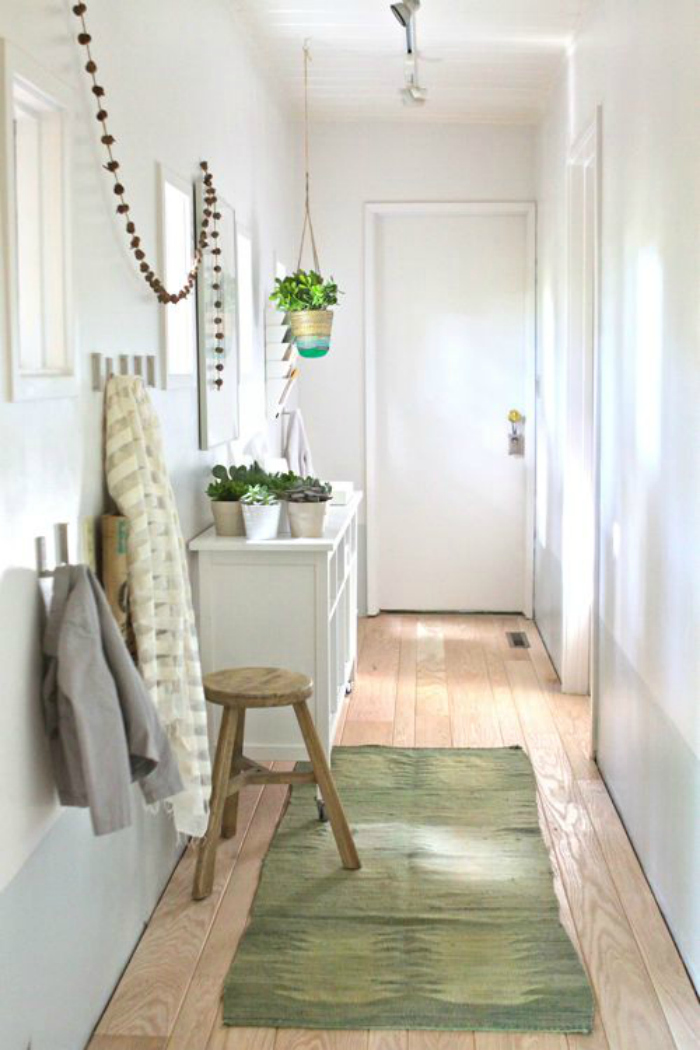 Speaking of different heights- Design Mom used two toned walls in her hallway/mudroom. It's so subtle between the colour and the lower height. It's perfect for a mud room.
What do you think? Is this a trend you'd try out?
XO -C