This post is sponsored by Cricut. Find all my policies here.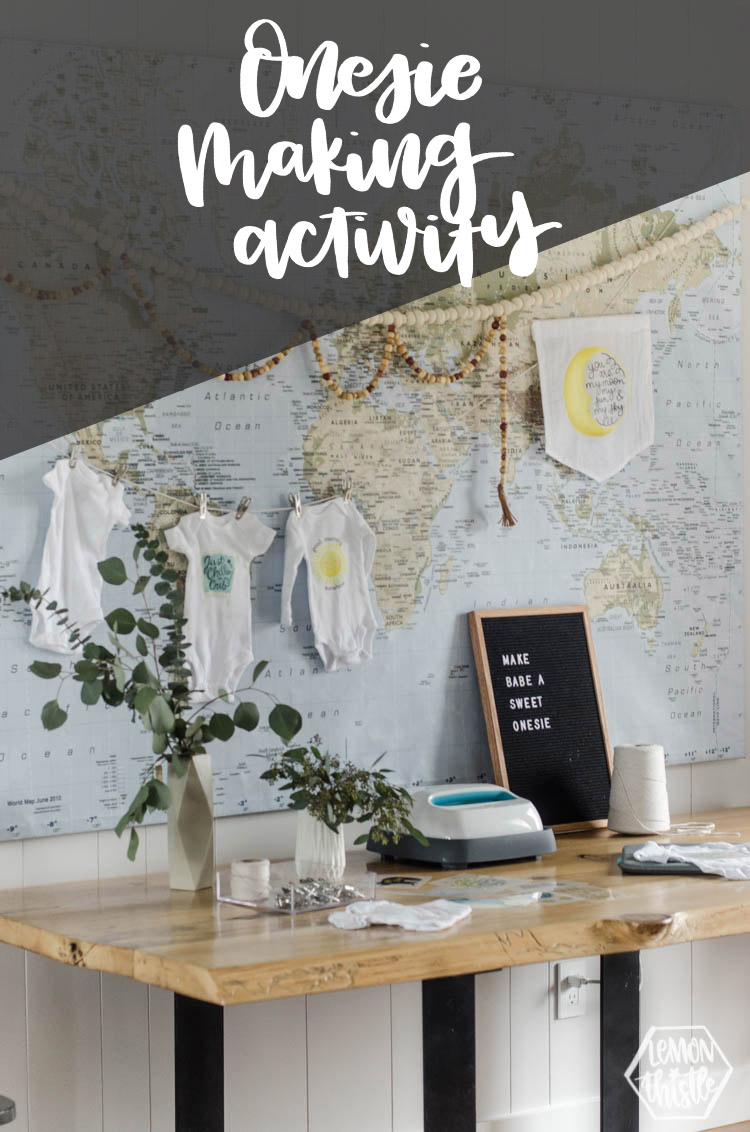 You guys must know by now that I love a good party. And a good party activity that doesn't embarrass guests. Today I'm sharing exactly that! When Cricut sent me some of their new Iron-On Designs to test out, I knew that I wanted to set up a little onesie making station with some of them. Because they're SO CUTE. So that's what I'm sharing here today!
I really love how this little activity turned out! They were so easy to apply (like zero skill necessary) and required no prep at all on my part. Also… aren't the onesies on the clothesline so darn cute? I'm kind of smitten with how this little setup looks. I've had that felt ball garland forever and haven't had it hung in quite a while. Now that I've added the wood bead and leather tassel to it, I'm so excited to hang it in our home. I also made a little flour sack banner for the decor that coordinates with the onesie designs we were making. I love how it looks for party decor but also, it's the cutest little nursery decor gift. I used this design that reads, 'you are my moon, sun & sky'.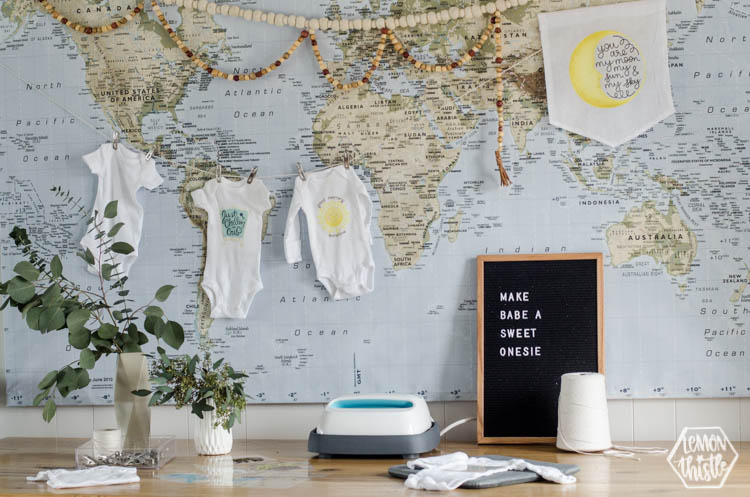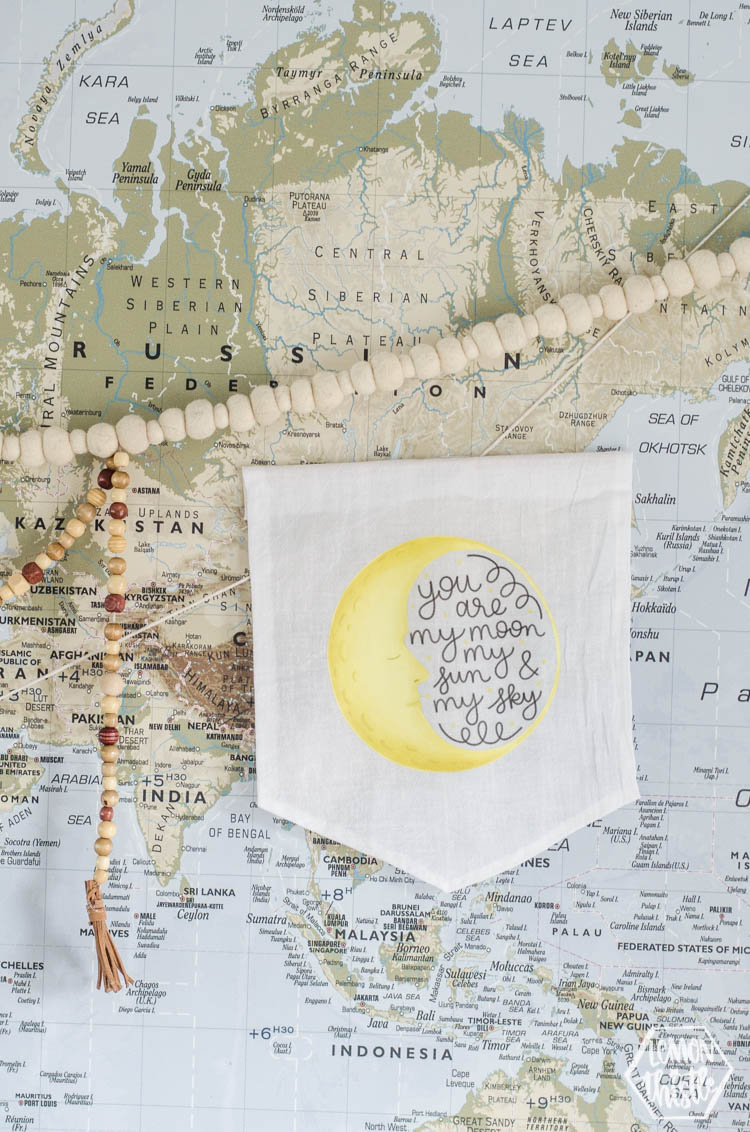 Okay, enough about decor ;) Let's chat about the activity!
To make this little activity station happen, you need either an iron or Cricut EasyPress (a cross between an iron and heat press) so make sure to have a plugin near by. You'll also need either an EasyPress Mat or folded towel to protect your surface. I really recommend the EasyPress if you have one because it sits with the hot side down on the base when not in use so there's WAY less risk of someone burning themselves accidentally during an activity like this when it's not in use (reaching for something else… you know what I'm talkin' bout). Plus, since you can set the timer and the temperature ahead of time, it's pretty fool proof for someone who doesn't use iron on material.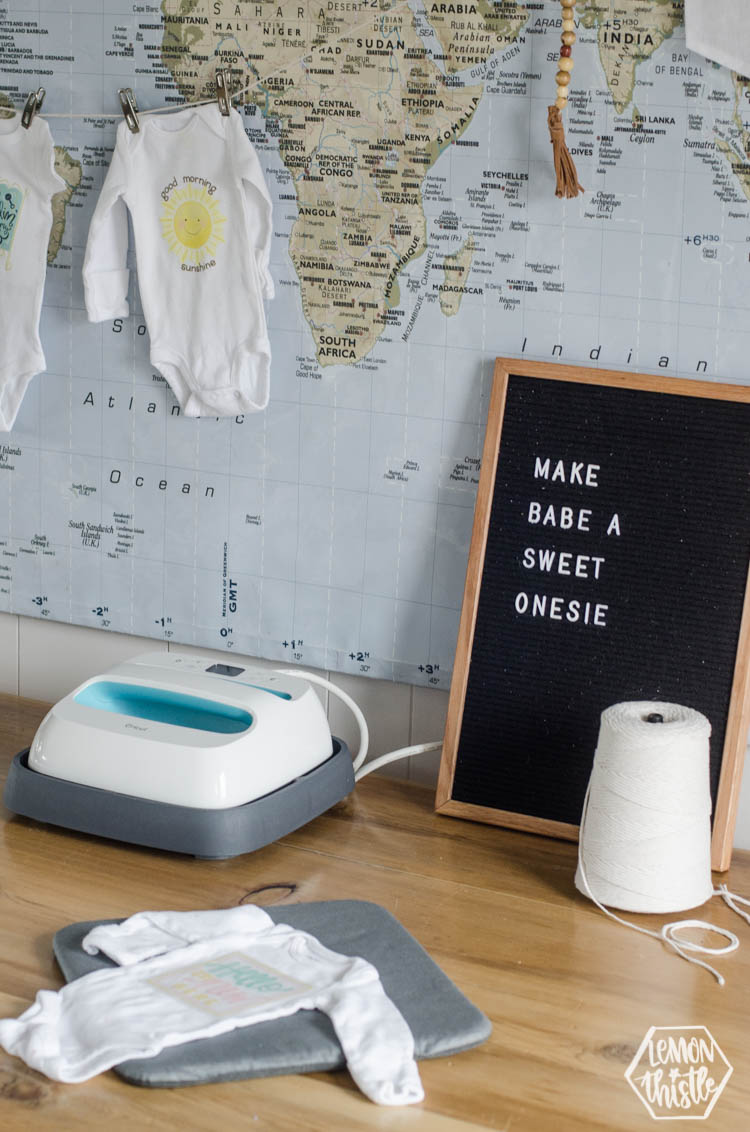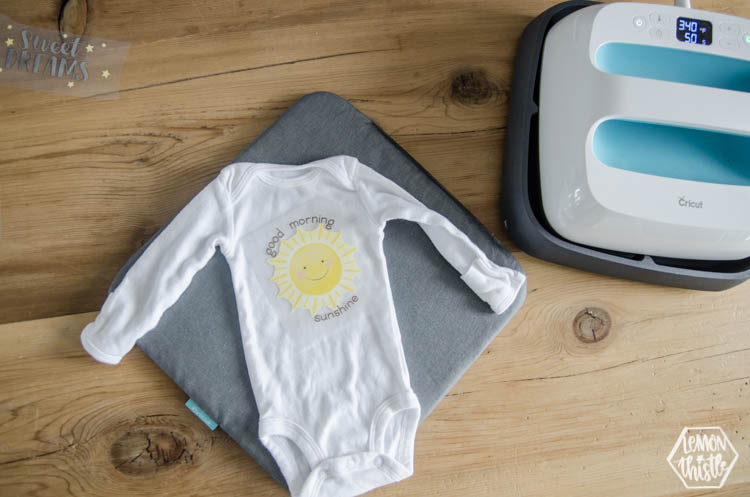 If you are using an EasyPress Mat just know that it holds heat so much better than a towel so there's actually different heat settings depending on what you're using (EasyPress Mat OR towel), you can find those recommendations for your material RIGHT HERE. I've saved this link on my phone so when I pull out my EasyPress I can quickly check what temperature/time I need.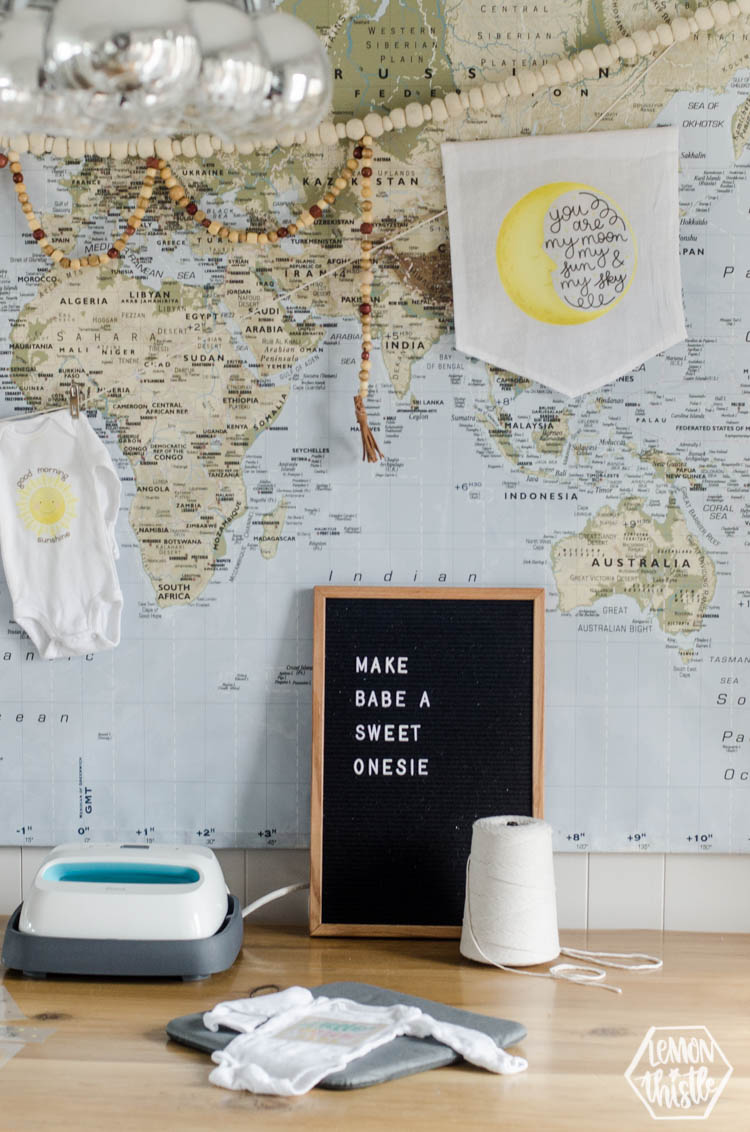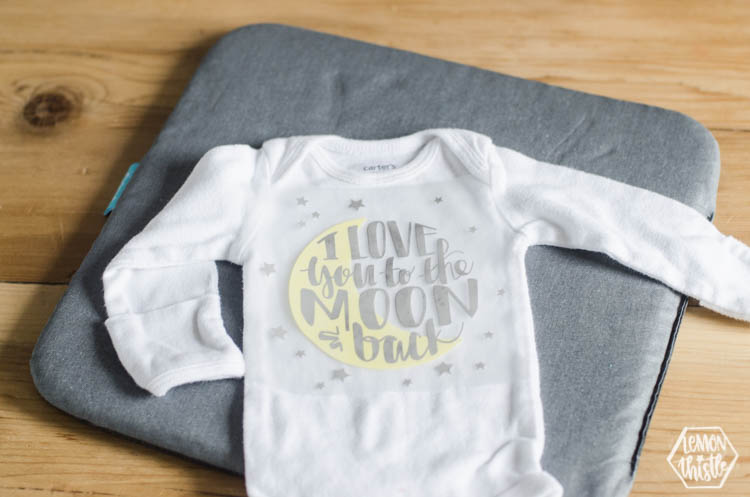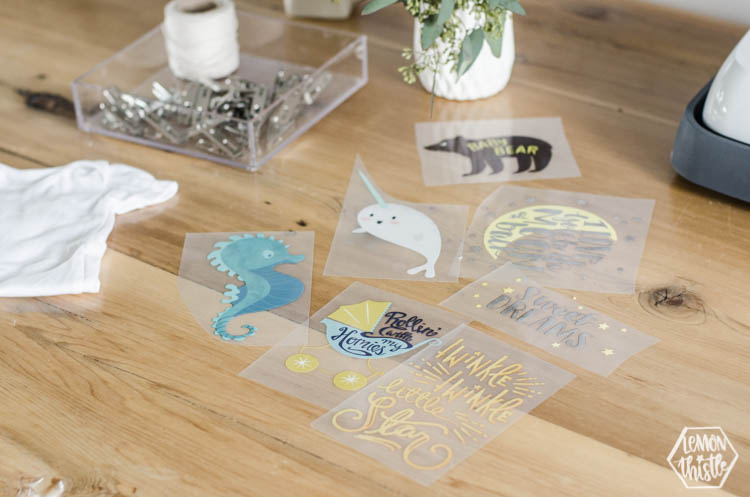 You want to know what you don't need to set up, though? Your Cricut… or any cutting machine. Because the designs are already totally created for you. And in more detail than you could really do yourself. So if you don't own a Cricut, you can still totally host this activity! I unwrapped the designs and cut them (if there were two on a sheet) before setting them out on the table. This just makes it really easy for guests to pick one and make the onesie. I chose a few different design packs, but the ones shown here are: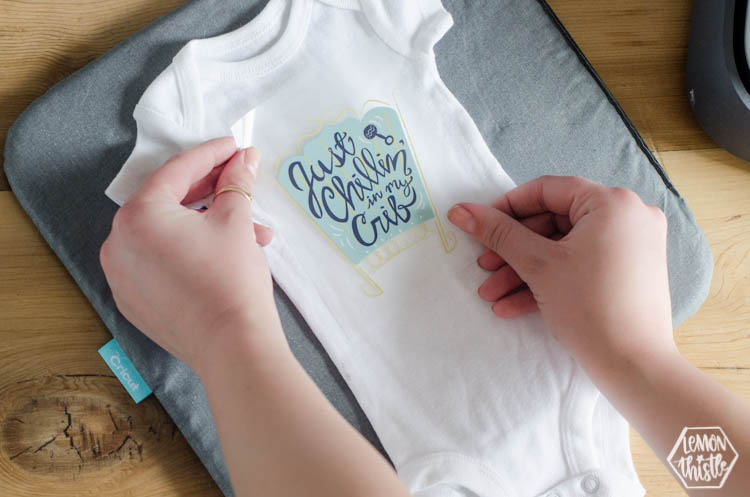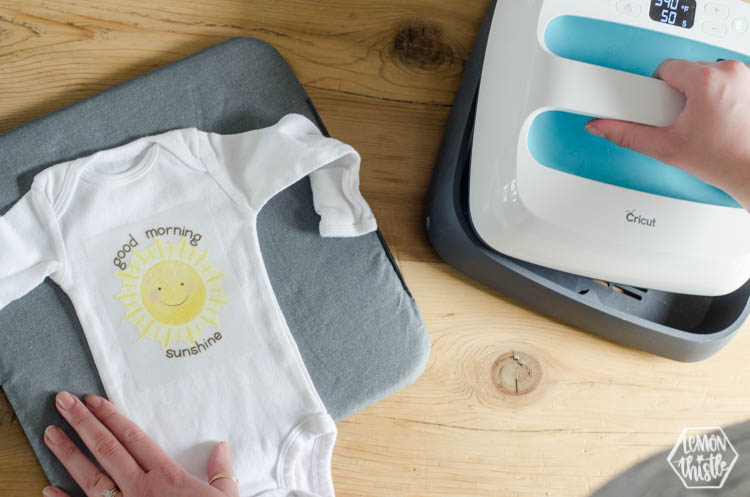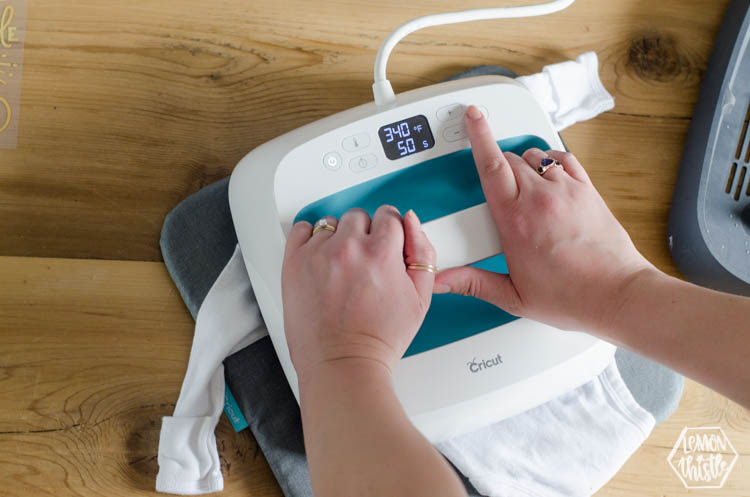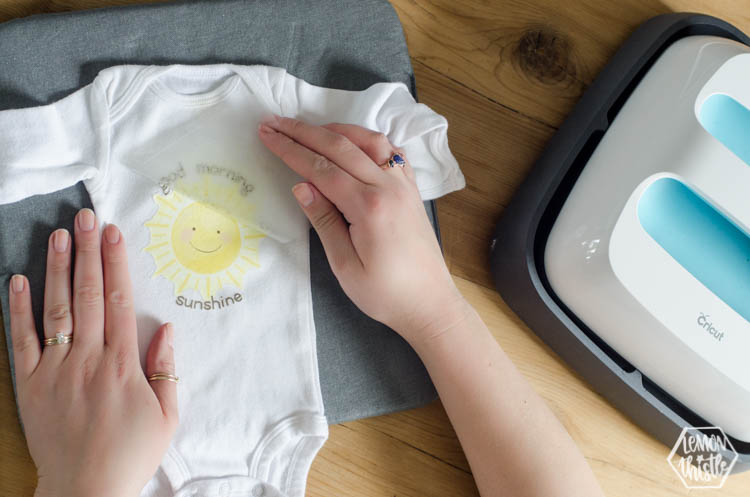 Aren't the designs so cute? All you need to do to apply them is to heat up your onesie for about 10 seconds, then iron it on (depending on your mat) for about 30 seconds, flip that onesie over, iron again and then let it cool completely before peeling. NO messy paint and no smelling diapers (why is that a thing?!) for your party activity. Rad, right?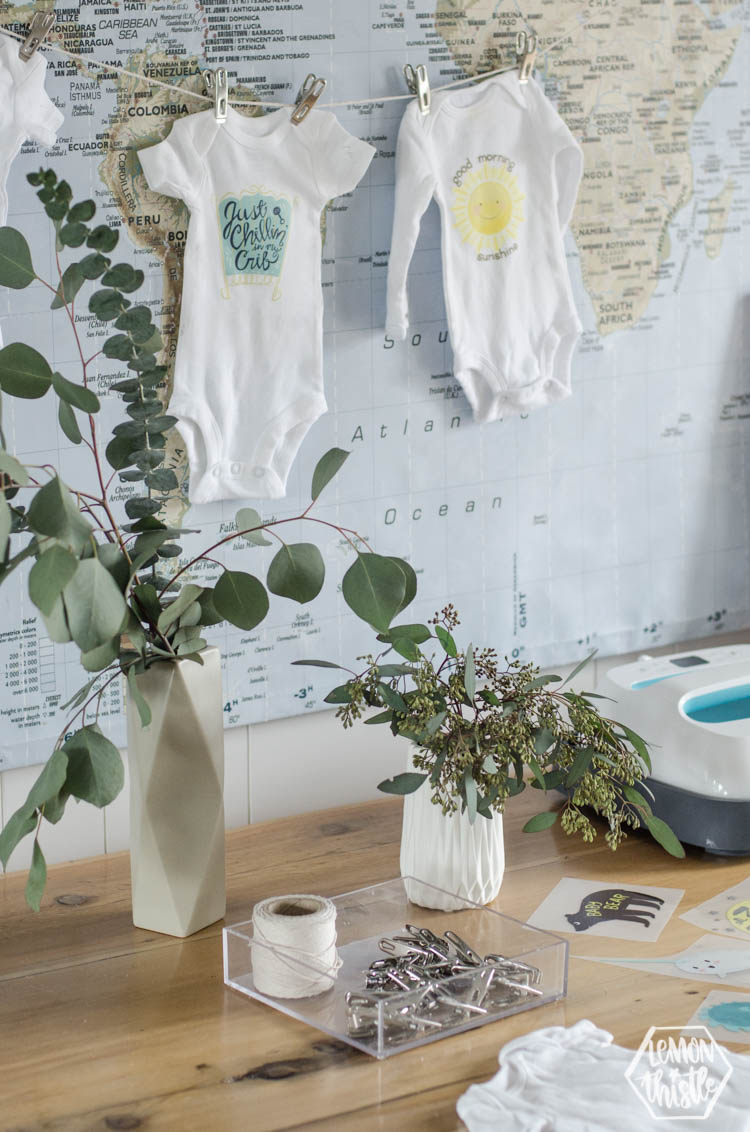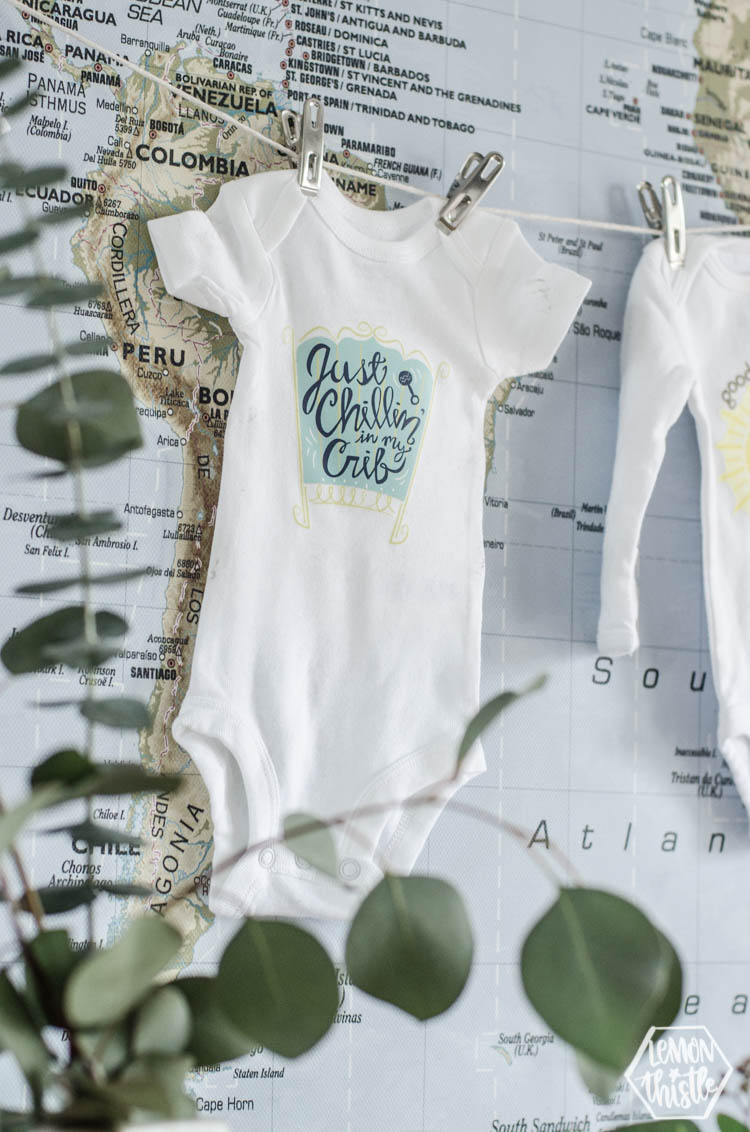 I hope you enjoyed this little baby shower activity. It was fun to set up and I think it makes such sweet gifts for the mama. You could even buy a couple different sizes of onesie if you plan on having a lot of guests and making a lot of onesies. Tell me… which design is your favourite? Would you try something like this?
This is a sponsored conversation written by me on behalf of Cricut. The opinions and text are all mine.