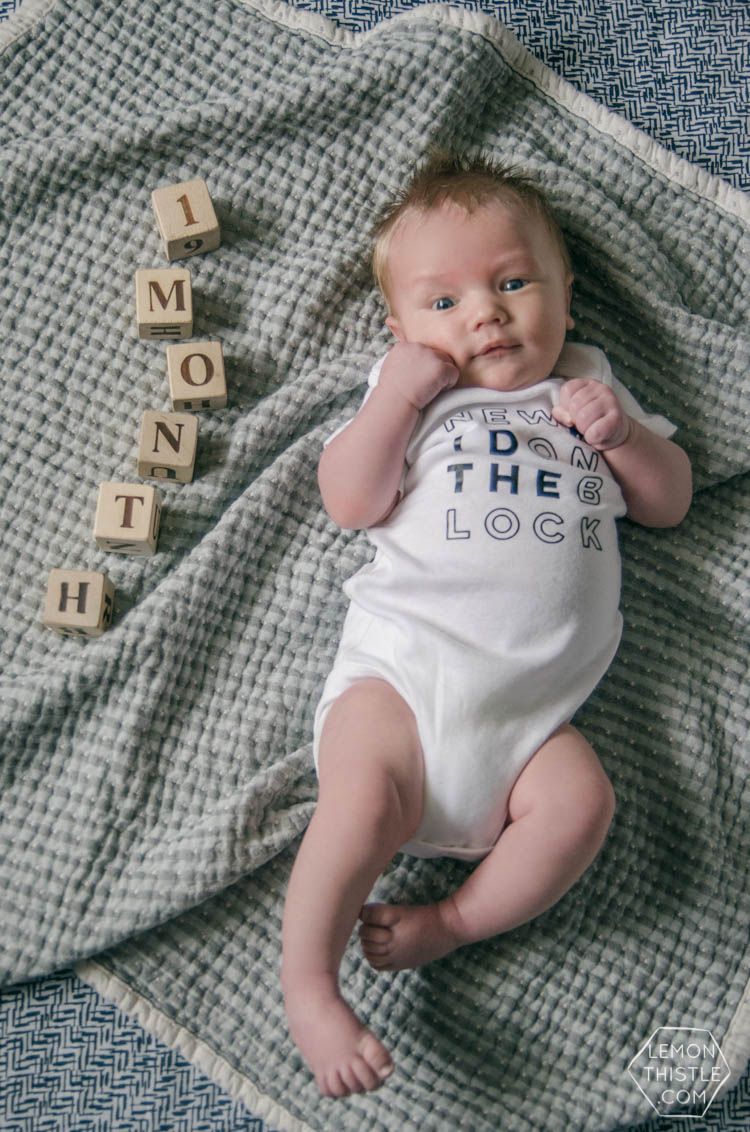 Do you ever find something so funny, but you're almost too embarrassed to say because it's probably not that funny to everyone else? That was this onesie for me. I thought it was hilarious, and so did my hubby… but it's pretty lame, I know. But I just loved it too much to keep it to myself. So I Instagrammed Windsor wearing it for his '1 month' photo (seriously, time flies!) and you guys were so nice about it that I thought- a tutorial was in order! You can find the how-to as well as a free printable file (if you find it as clever as I do) over on Today's Creative Life. This modern onesie would make a rad baby shower gift for a sweet little boy or girl… so really, there's no reason not to make one.  I used my Cricut, but iron on transfer would work as well!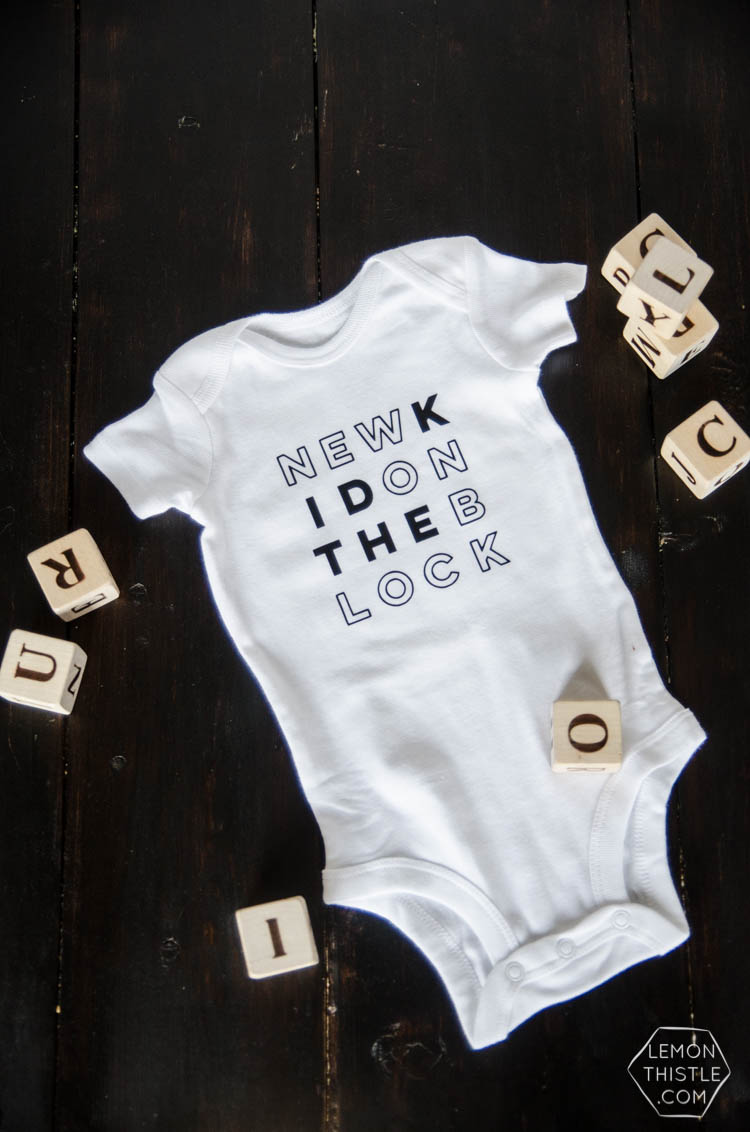 Tell me… are you laughing with me or shaking your head at me? #honesty
Like what you see?
Sign up to receive a once-a-week newsletter from me with new posts, exciting updates, exclusive discounts and freebies. Just good stuff!