We are FINALLY sharing our modern exterior home renovation… around the entryway at least! Here's the before and after of our front entry exterior as well as all the sources and DIYs in the space.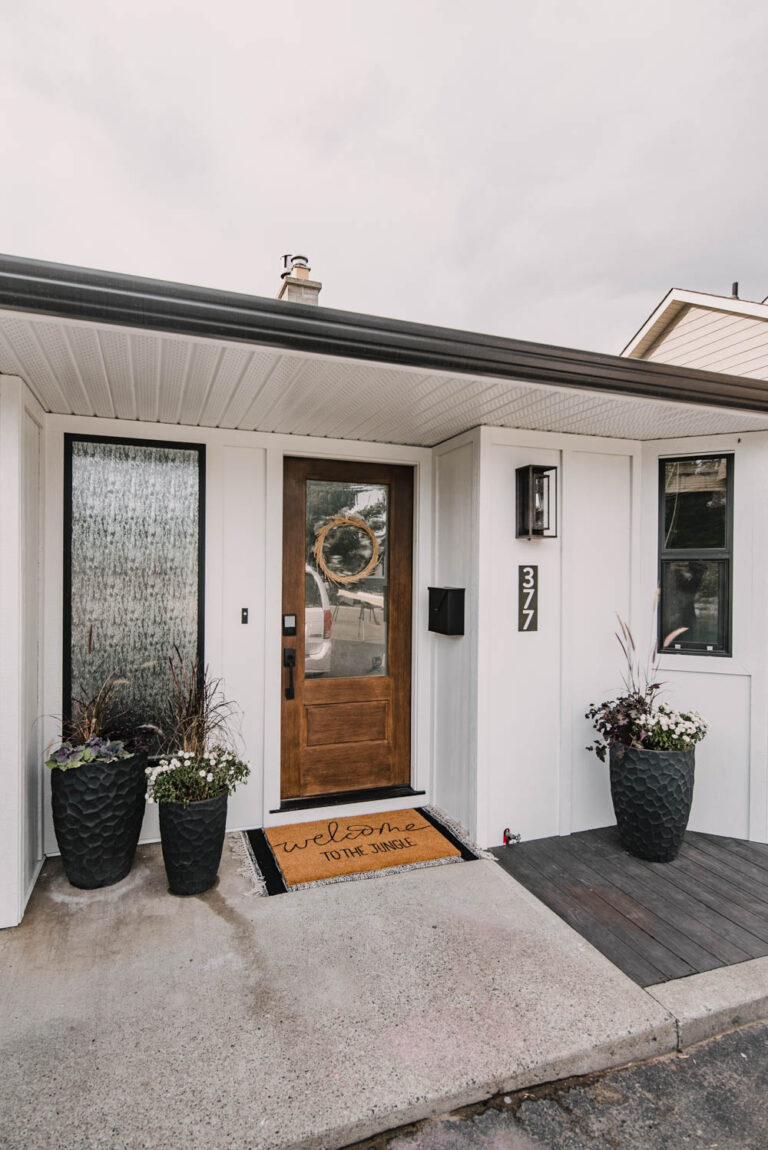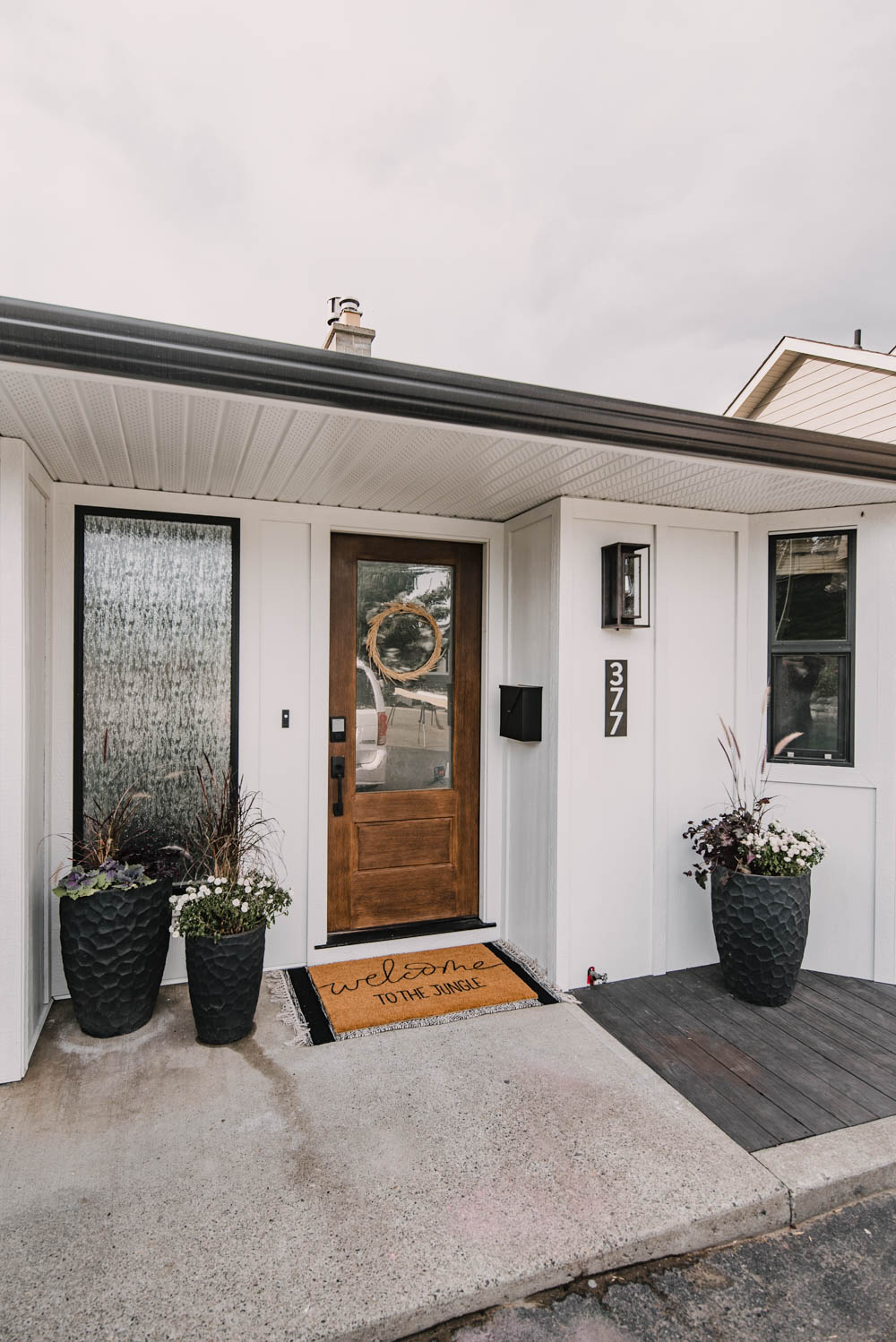 We started on our modern exterior remodel last year and my goodness, it feels so good to be seeing the end of the tunnel on this one! Today I'm so excited to share with you… our exterior entry way! It feels so great to come home to this view after plywood (with a spray painted house number!) for so long. Now that we're done the siding on this face, I took the opportunity to plant my planters, make a new door mat, and DIY a house number too! In this post, I'll share all the sources and chat through the details of this space.
Should we kick things off by throwing it back to the 'before'? Heck yes, we should!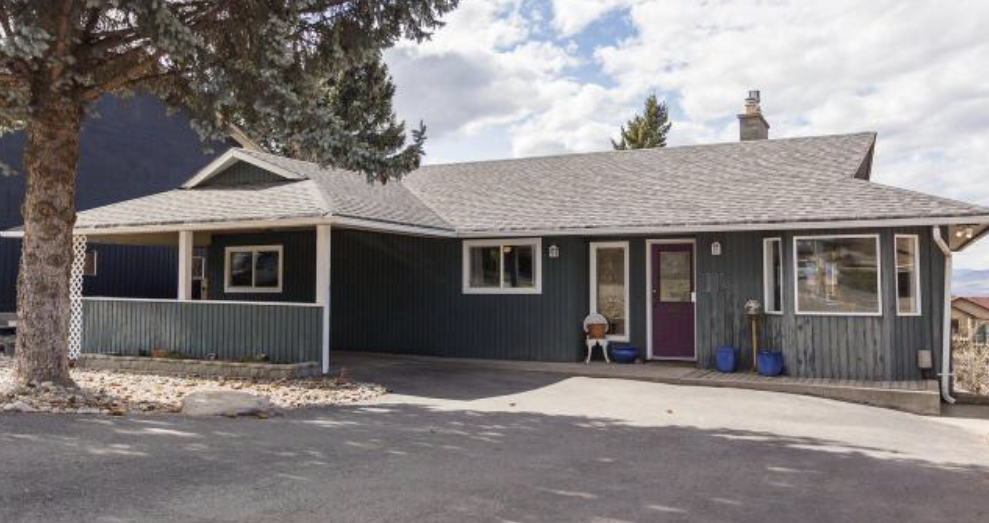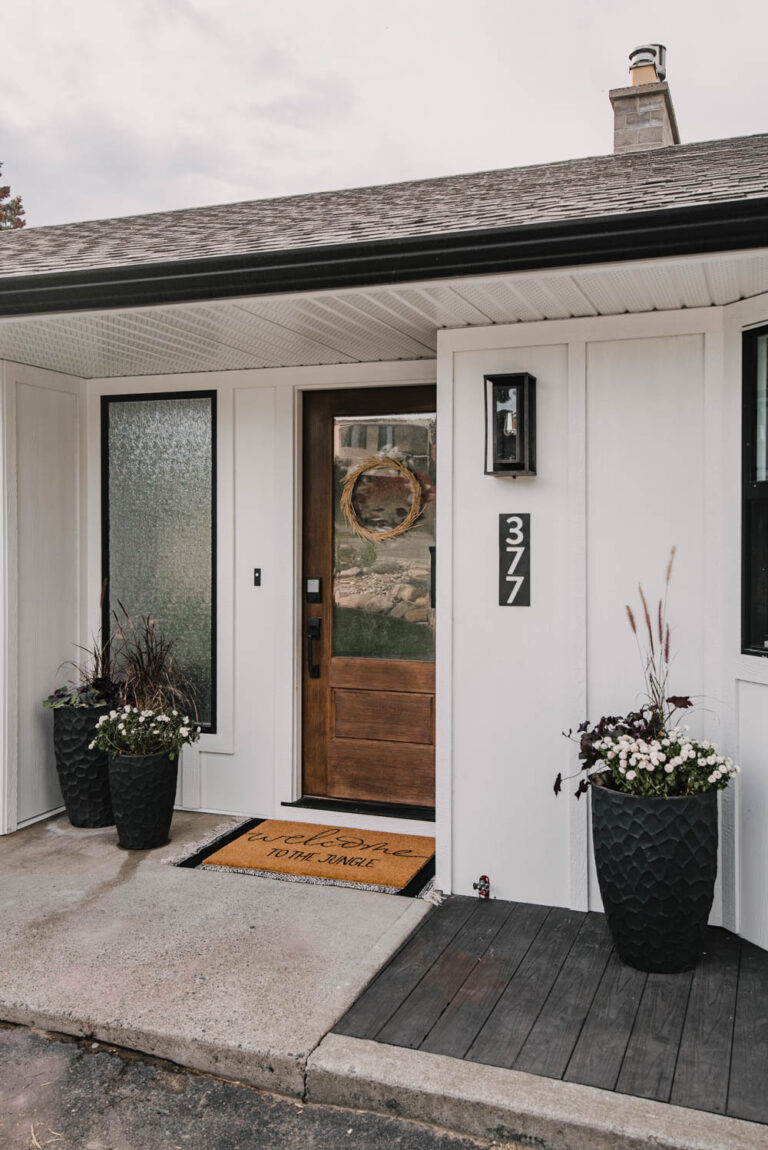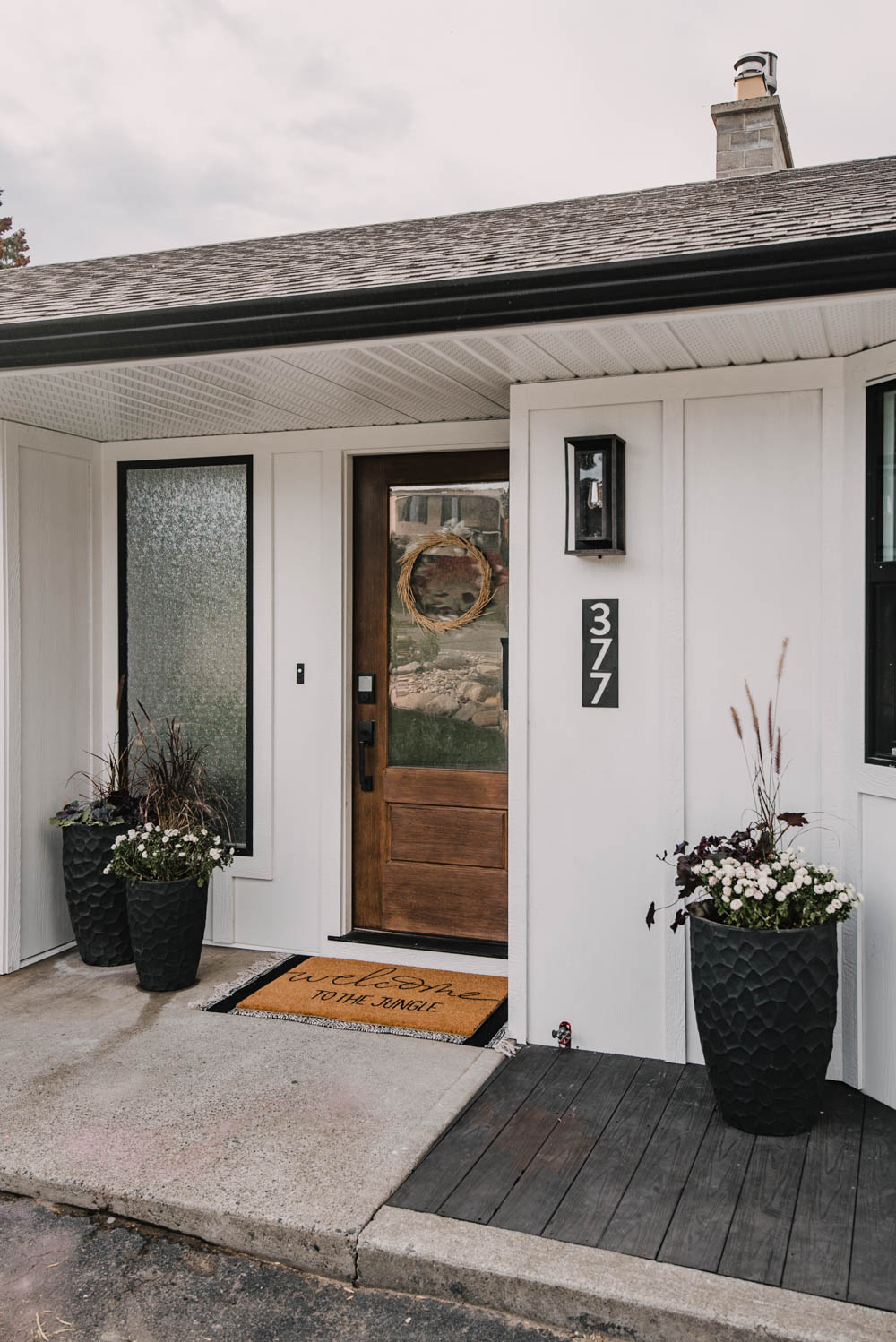 What a transformation! I'm totally smitten. It honestly feels like a whole different house. We replaced pretty much everything you see here. We re-sided, replaced the windows and door, replaced the decking in front of the bay window, the soffits, gutters… all the decor… We just need to do the roof now!
Rather watch this in video? Here you go :)
First off- let's chat about the siding! Just like our last house, we chose to use Hardie Board and Batten siding. I really like that we can install this ourselves and give such a durable exterior for our weather. You can read more about our design plans right here, but since we have a rancher with a walkout basement, our house looks quite small in between two towering houses on either side of ours. You can see that the roofline is the height of the door. It's low. The bright white really helps it pop between those two big houses and the black features are like eyeliner for the white house.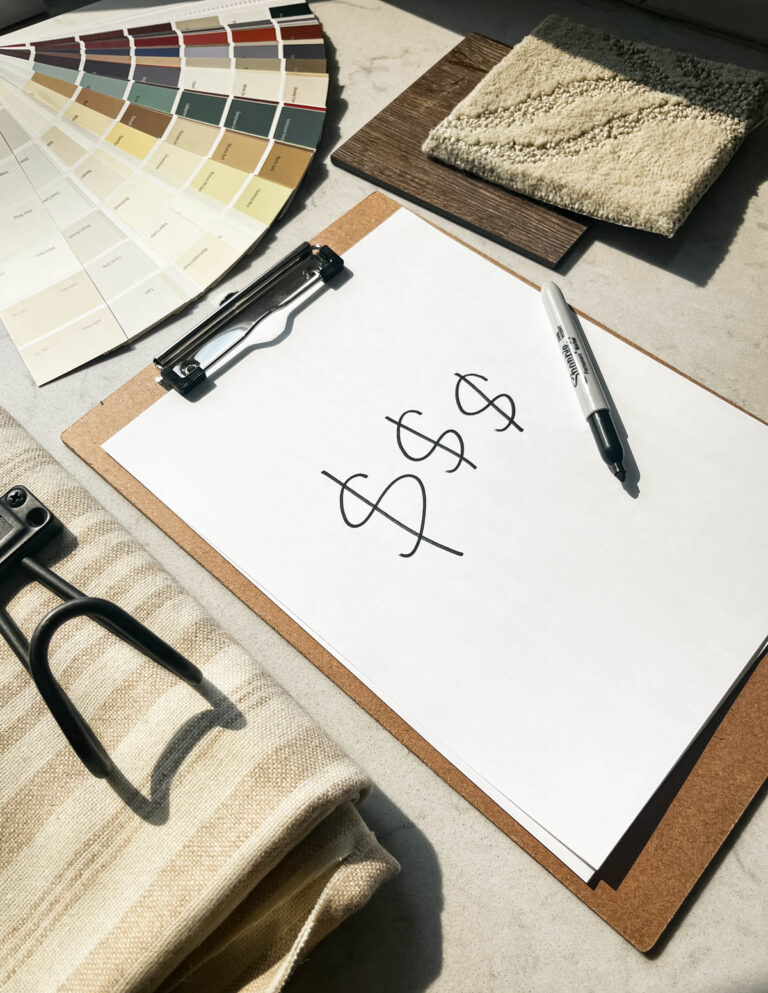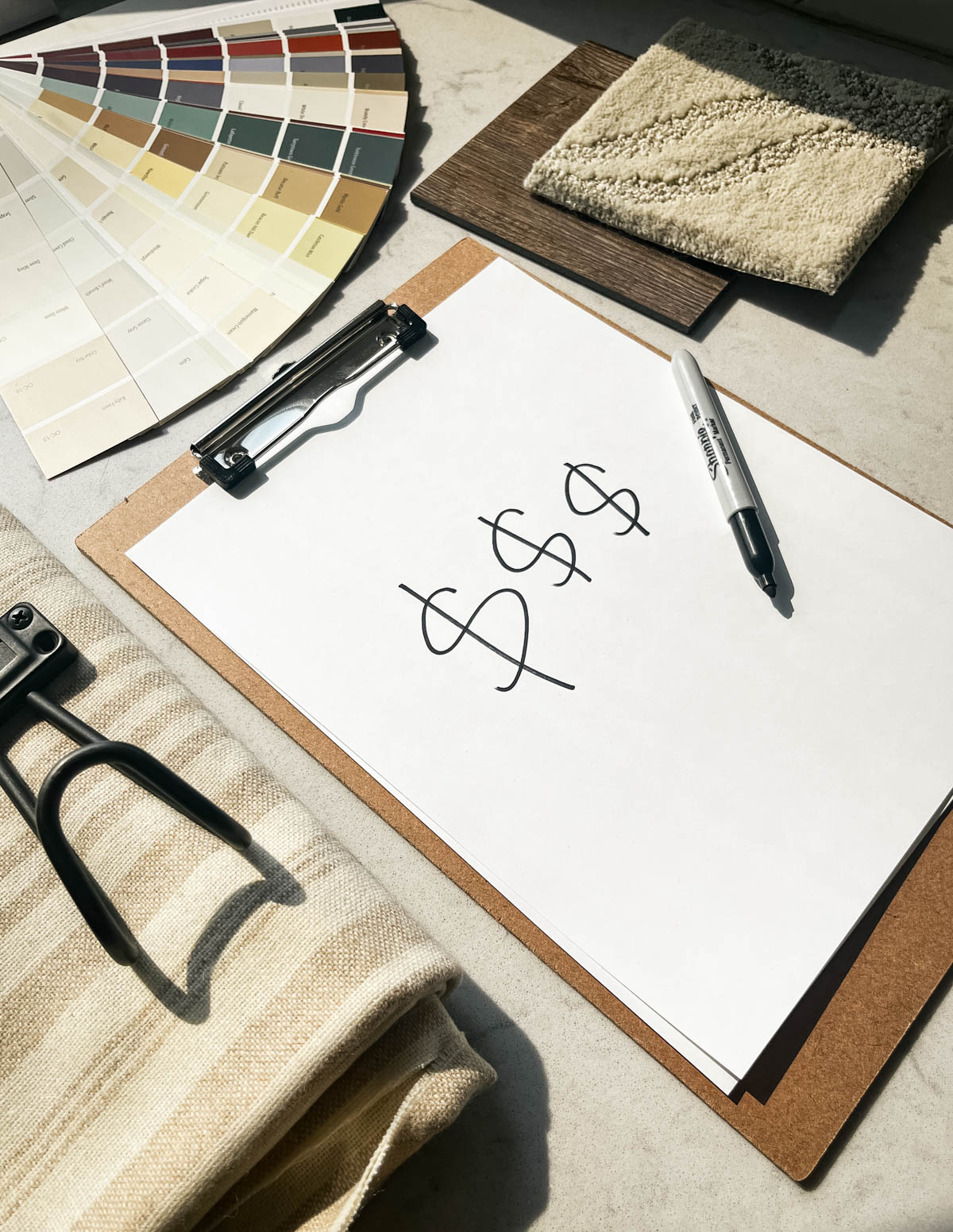 Make budgeting a part of your planning.
Check out all my tips for creating a DIY room makeover budget so you can focus on the DIY not on the dollars.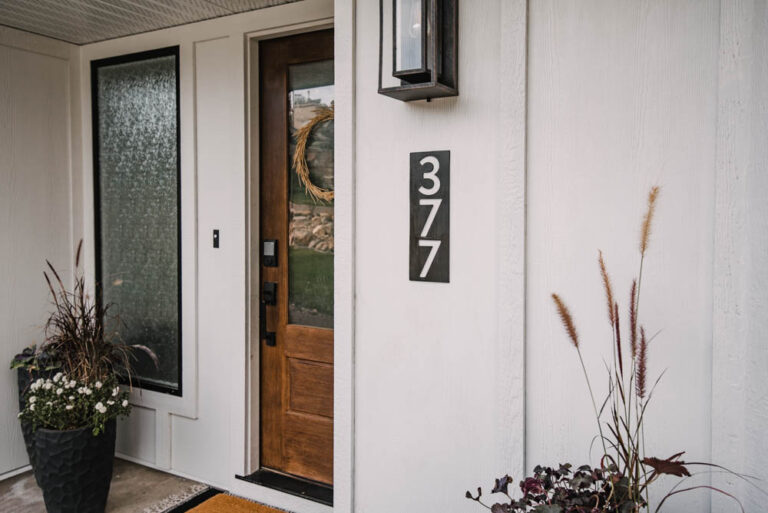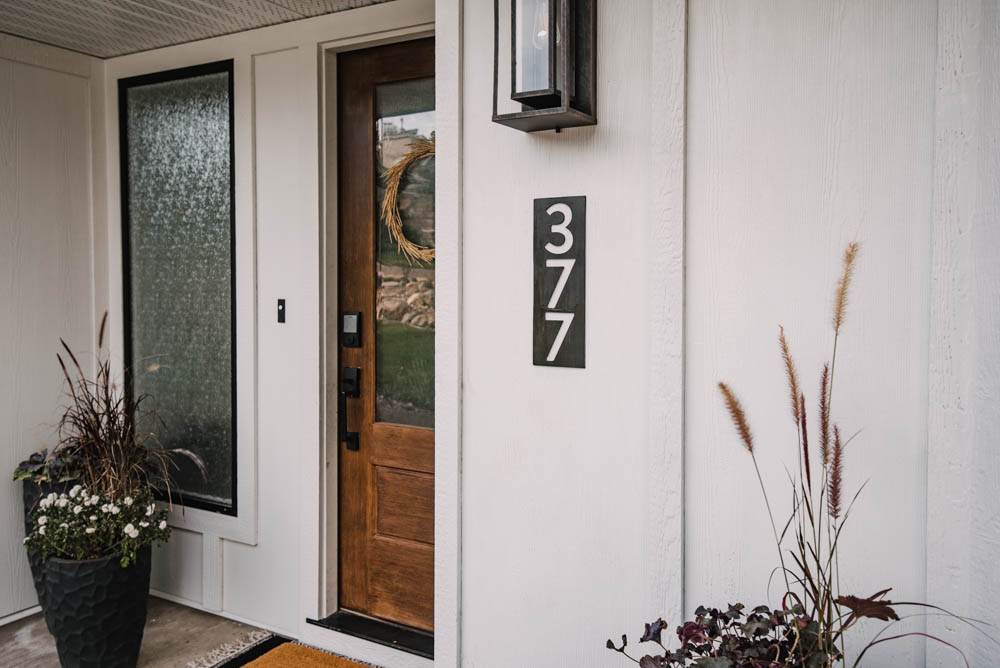 The black and white really does have a modern farmhouse exterior style even though I'd say my style is a lot modern classic and not a lot farmhouse. Regardless.. black and white is truly timeless. The warm wood elements (the garage door is also this colour) warms up what could be a really cold colour palette.
The door that we chose is fibreglass with a wood grain so we could stain it (just use a gel stain!), we went with 3/4 glass and having that extra little bit of glass makes such a world of difference for light inside our house! We chose a textured glass for privacy in the door and the window. If you're interested in learning more about the smart lock… I have a whole blog post and video about that here! The modern matte black with the clean lines is exactly what I wanted- I love that I didn't have to compromise on that to get smart technology.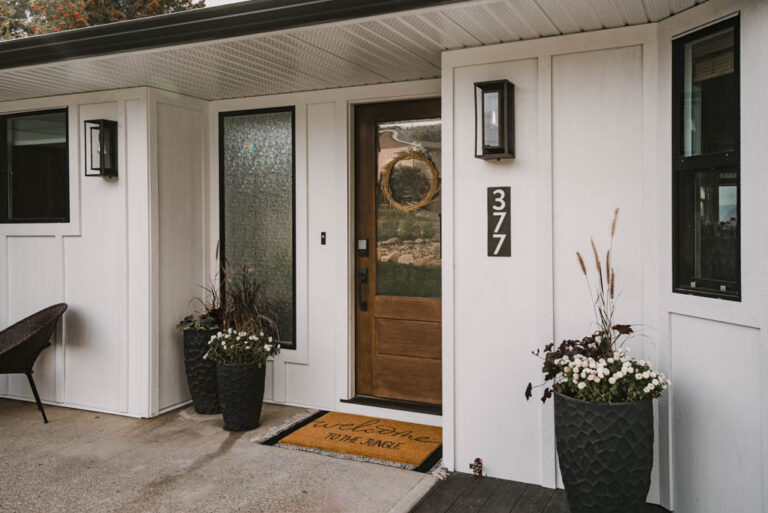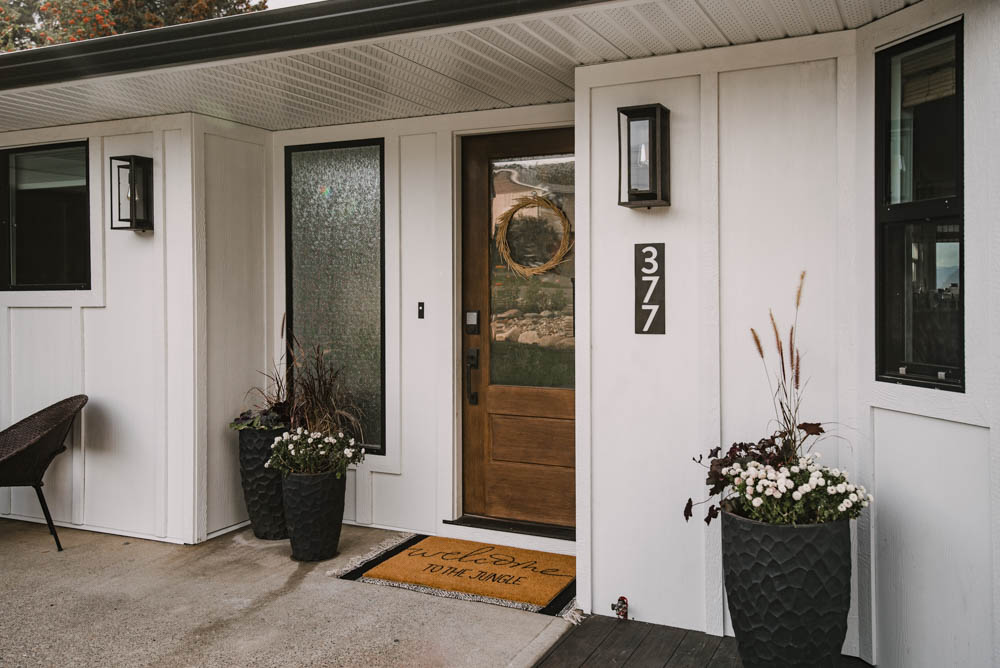 We did black framed windows in the front of the house with white trim. We just did standard white framed windows in the back since it gets such strong afternoon sun. I love the black frame and how it really adds to the house- especially around the bay window! The soffits are a bright white like the siding, then the black gutters match the windows. They seem like such little things, but it really pulls it together so nicely!
Ok, let's talk about the decor- the fun stuff! The lights are these ones from Globe Electric (Montague), I'm totally in love with them but am having a hard time finding more for the back of the house! I love that they're a modern shape but the classic finish makes them timeless.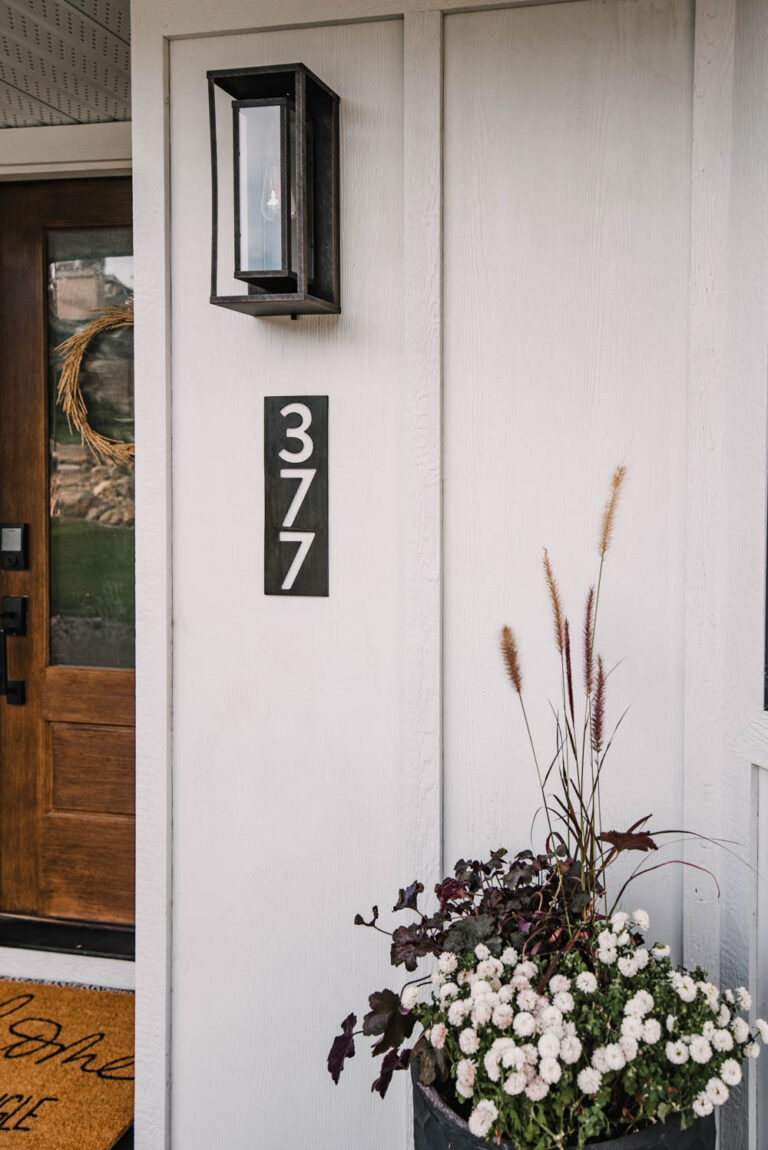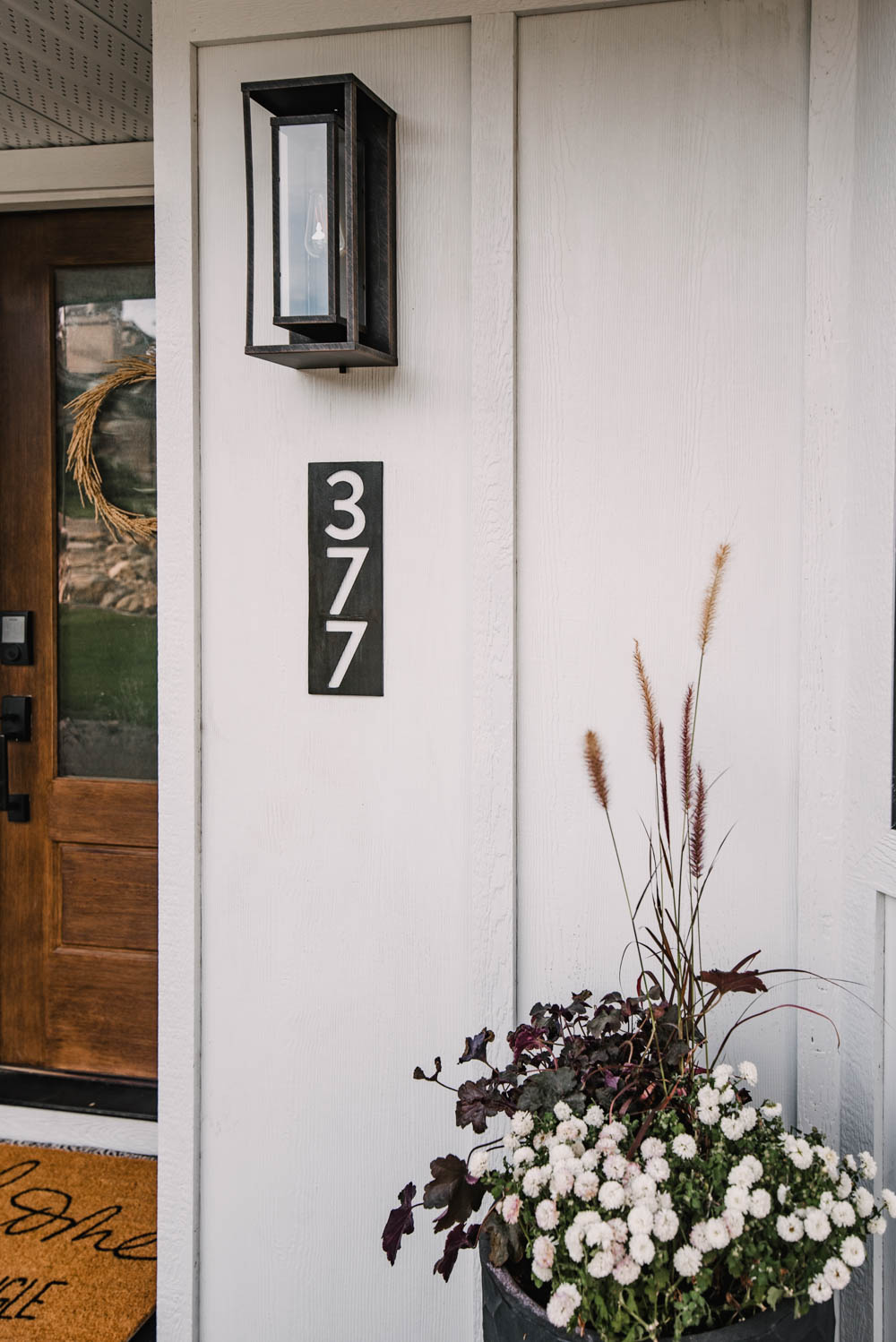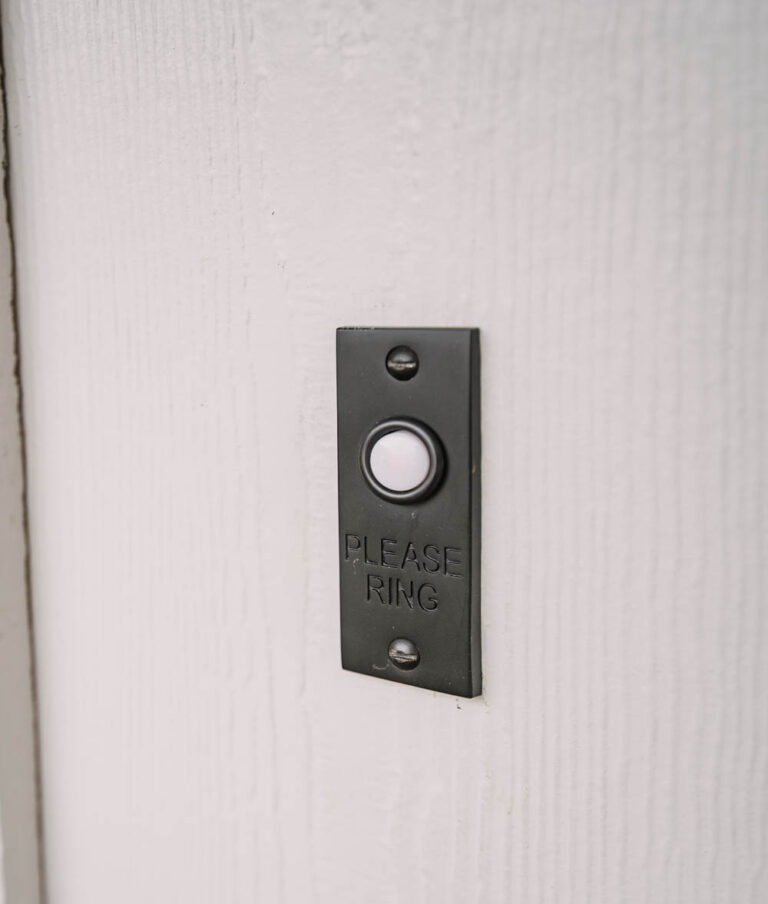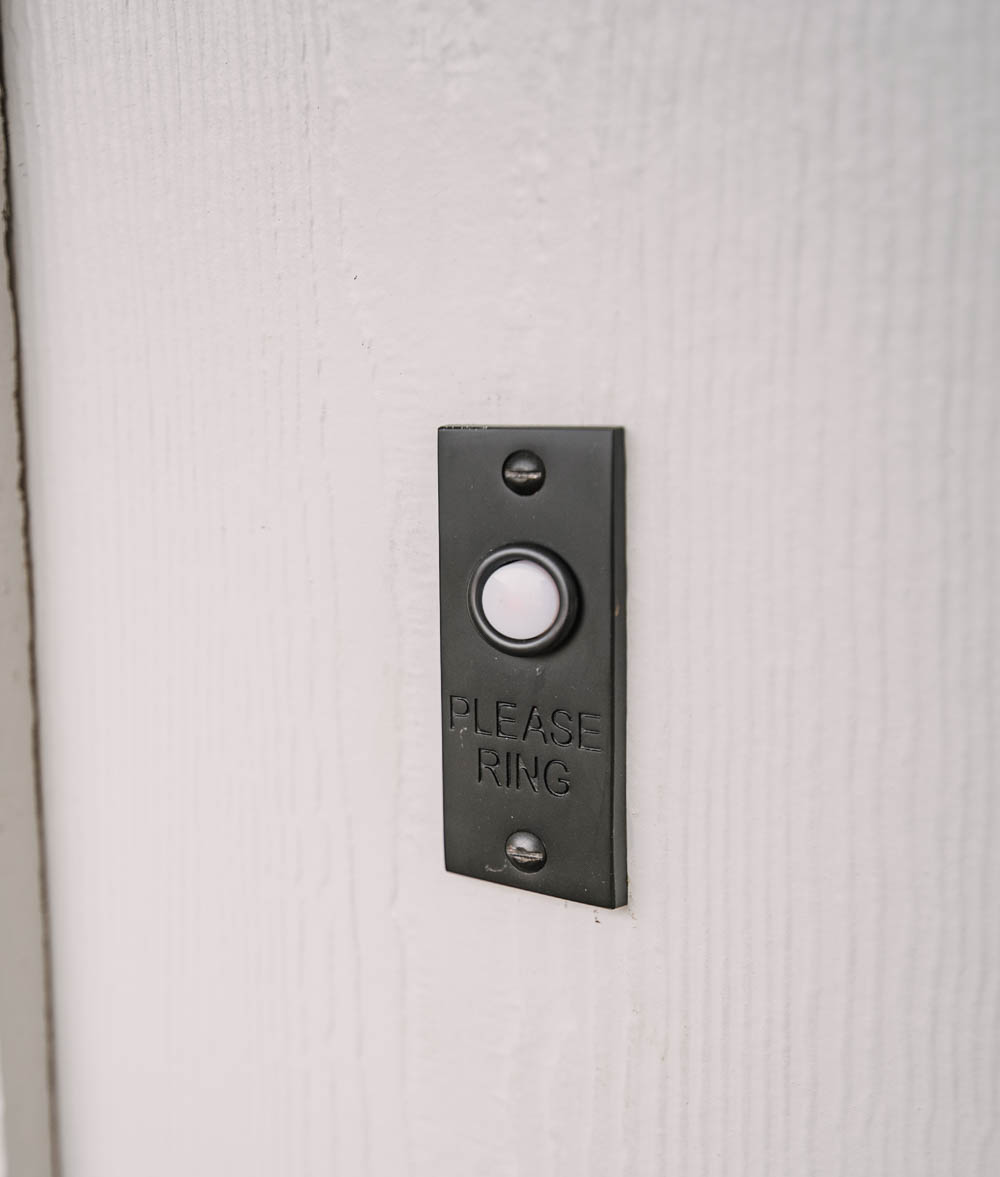 I wanted to keep with the black and white palette so ordered this matte black mailbox from Amazon and this classic black doorbell from Rejuvenation. I actually ordered the doorbell the minute we closed on this house. Bigger than the Three of Us had just shared that she'd bought it and I knew it was perfect. Plus, the doorbell that was here before was… just asking to be replaced ;) I stored this thing for 2 years for this moment!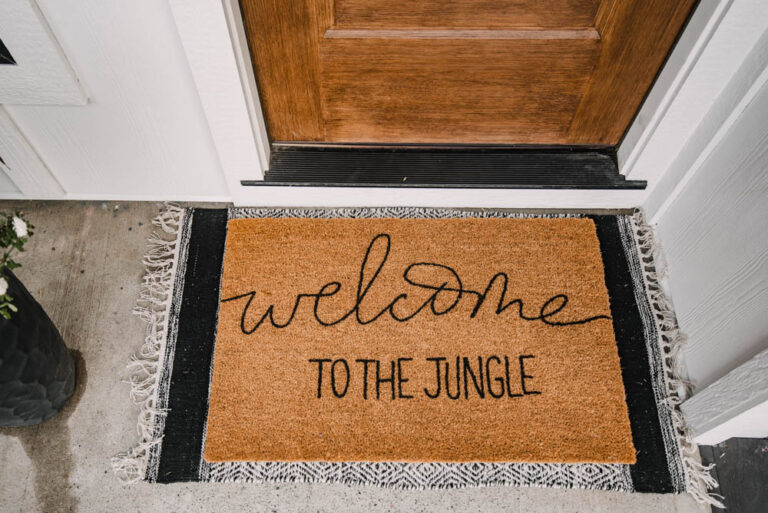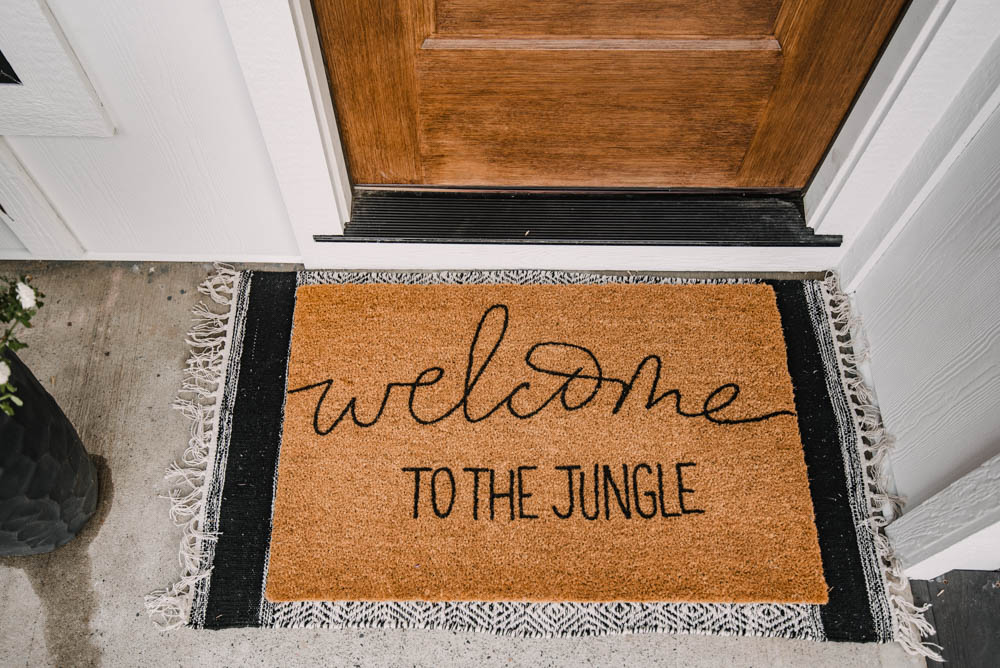 The wreath and door numbers are both DIYs- would you like to see tutorials?! I made them just to take these photos and they really pull the look together. Speaking of DIYs… you know that door mat is DIY too! You can find the tutorial right here. These mats last so well, you guys. I made the 'You Better like Kids' one last summer and it lasted a full year+. I only replaced it because I was photographing this. It was getting worn (you know how coir darkens and looks old after a while), but the paint was going strong.
Other decor? The second mat underneath the coir mat is from Homesense and those planters are actually from London Drugs a couple years ago.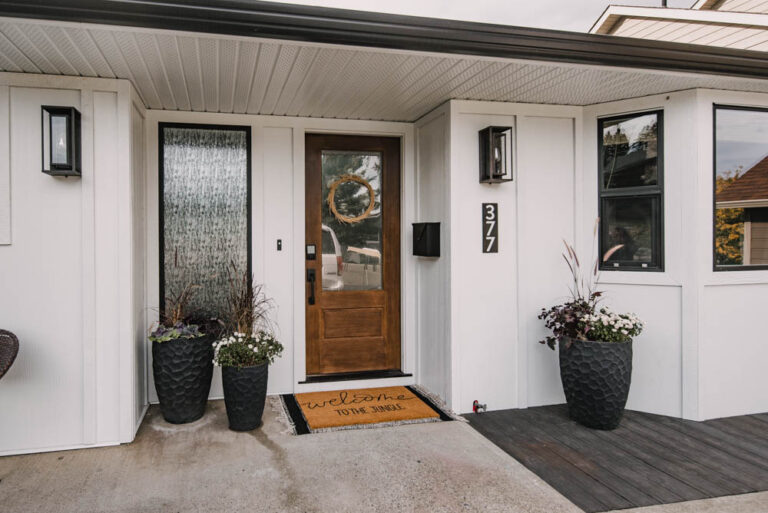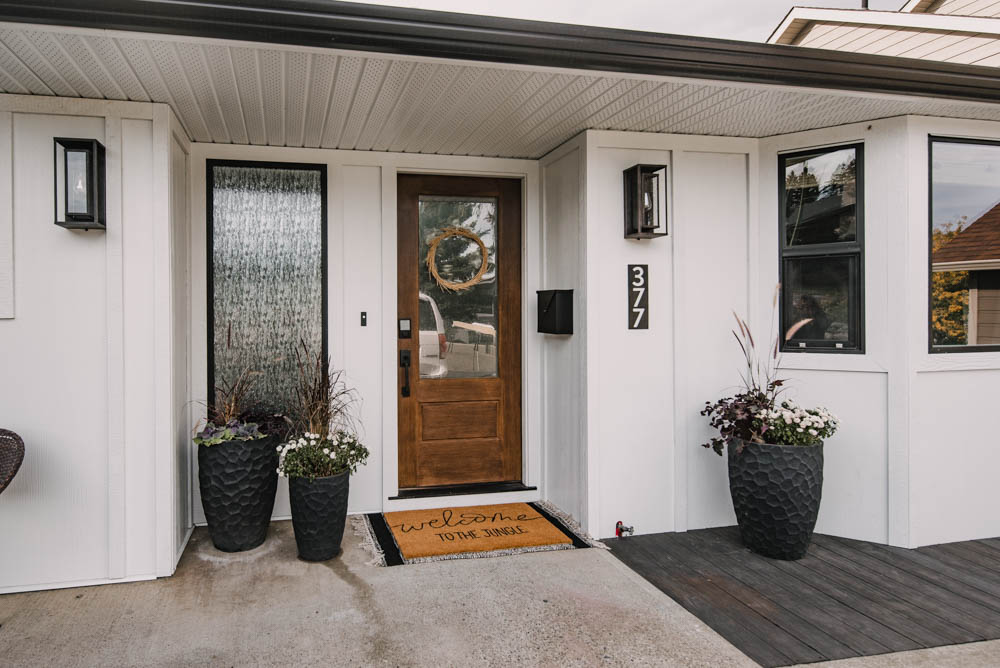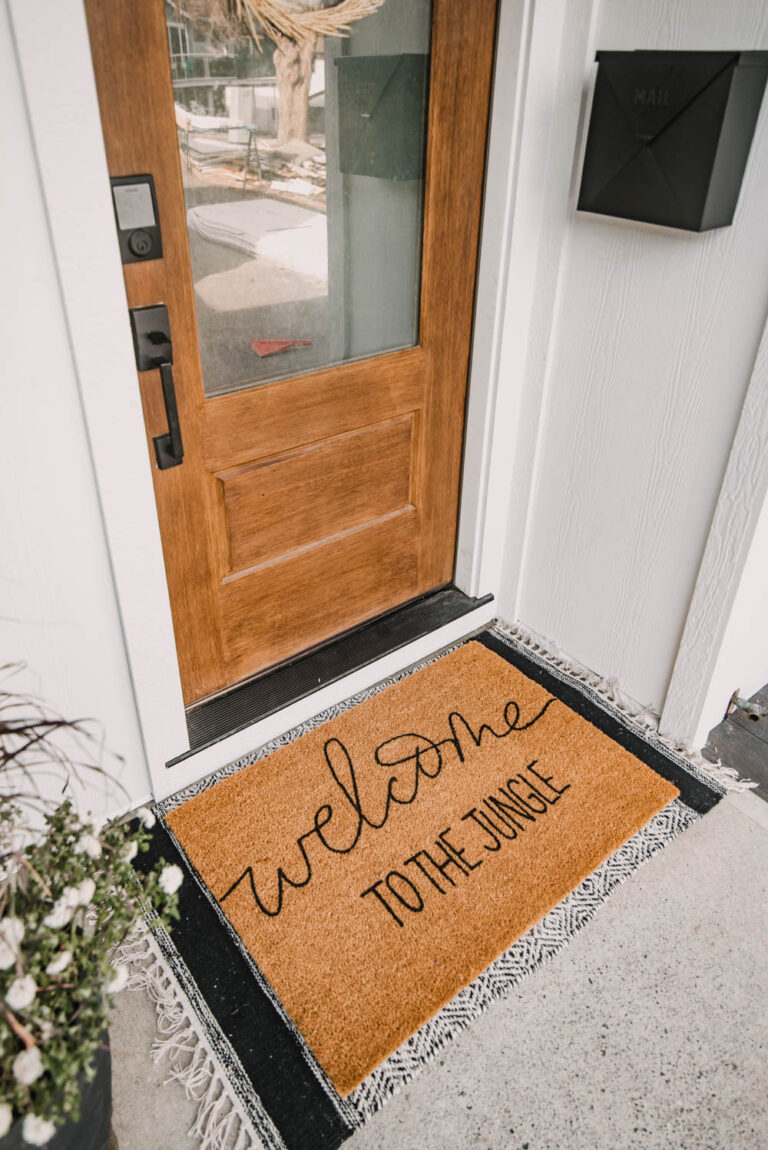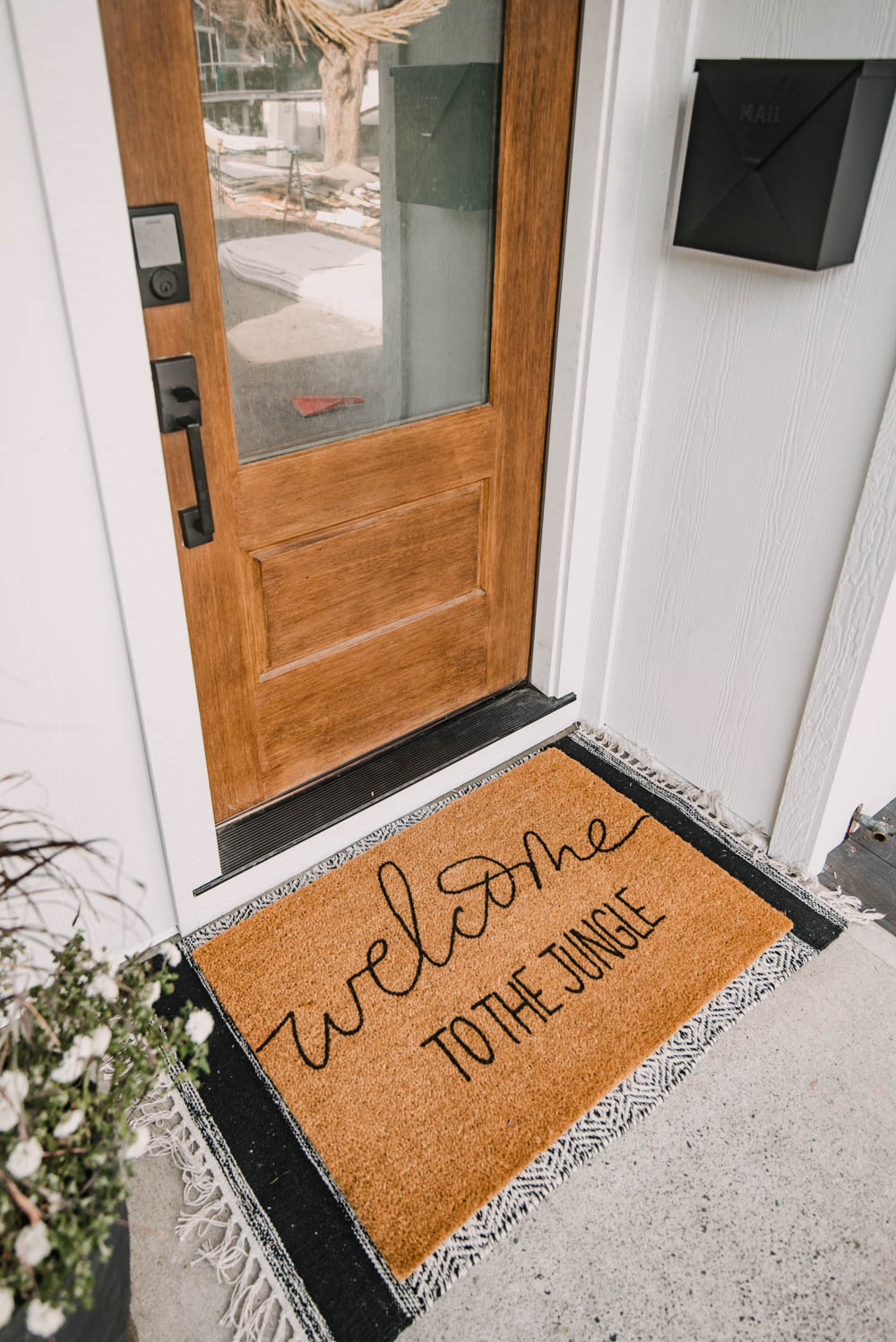 Phew! I hope you enjoyed our modern exterior reveal! I'm smiling while writing this post because it feels so good to see this house come together! It's been a long time in the making and is so rewarding to get to this stage in a renovation. Now… to finish off the last side of the house ;)