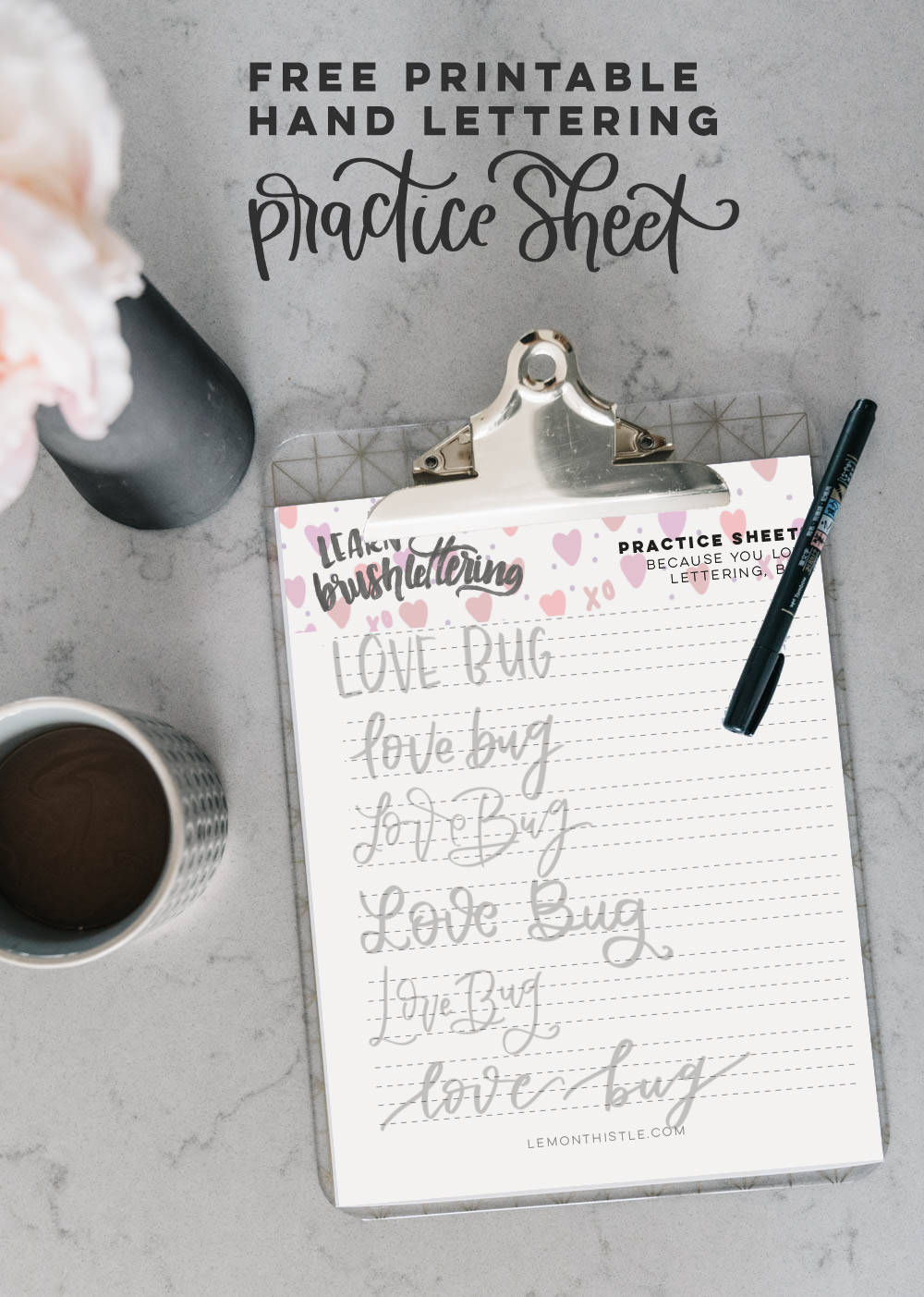 Looking over all the posts for the past year and seeing what was popular was SO eye opening to me, this time around! I *thought* I did crafts for a living and shared hand lettering because I loved it and renovations because that's what we do in our lives and I want you guys to be in on it all. But turns out… the crafts are the SMALLEST part of my blog now and you guys are all about the home decor and lettering practice sheets now! So I'm making it a goal to get more of them out to you this year than last year (I only did 3 last year!). And I'm off to a pretty good start, squeaking this in to January.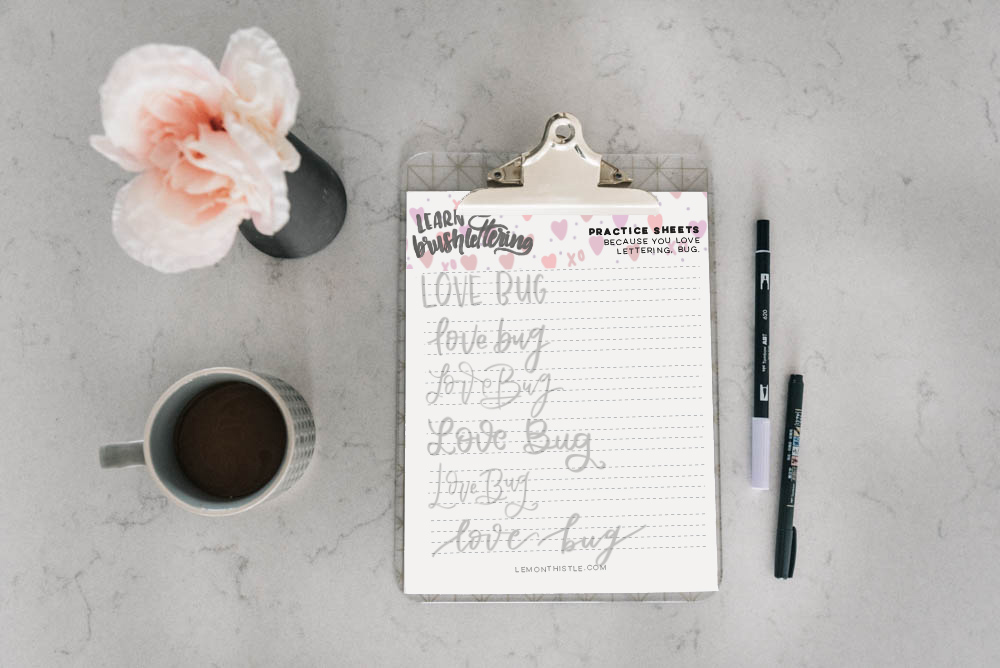 So I joined forces with some of my favourite hand lettering bloggers and we're bringing you another Hand Lettering Blog Hop! This one is all themed around LOVE since Valentines Day is coming! Like always, I've created a free printable practice sheet to try out 6 different styles of brush lettering for the phrase, 'Love Bug'.
If you're thinking, cool… but how the heck do I use that?! I've got you covered! I made a video a while back sharing THREE ways you can use them to improve your lettering. And if you do use them, you know I'd love to see a photo of them in action! Tag me @colleenpastoor or email me [email protected]!
Ready for the freebie?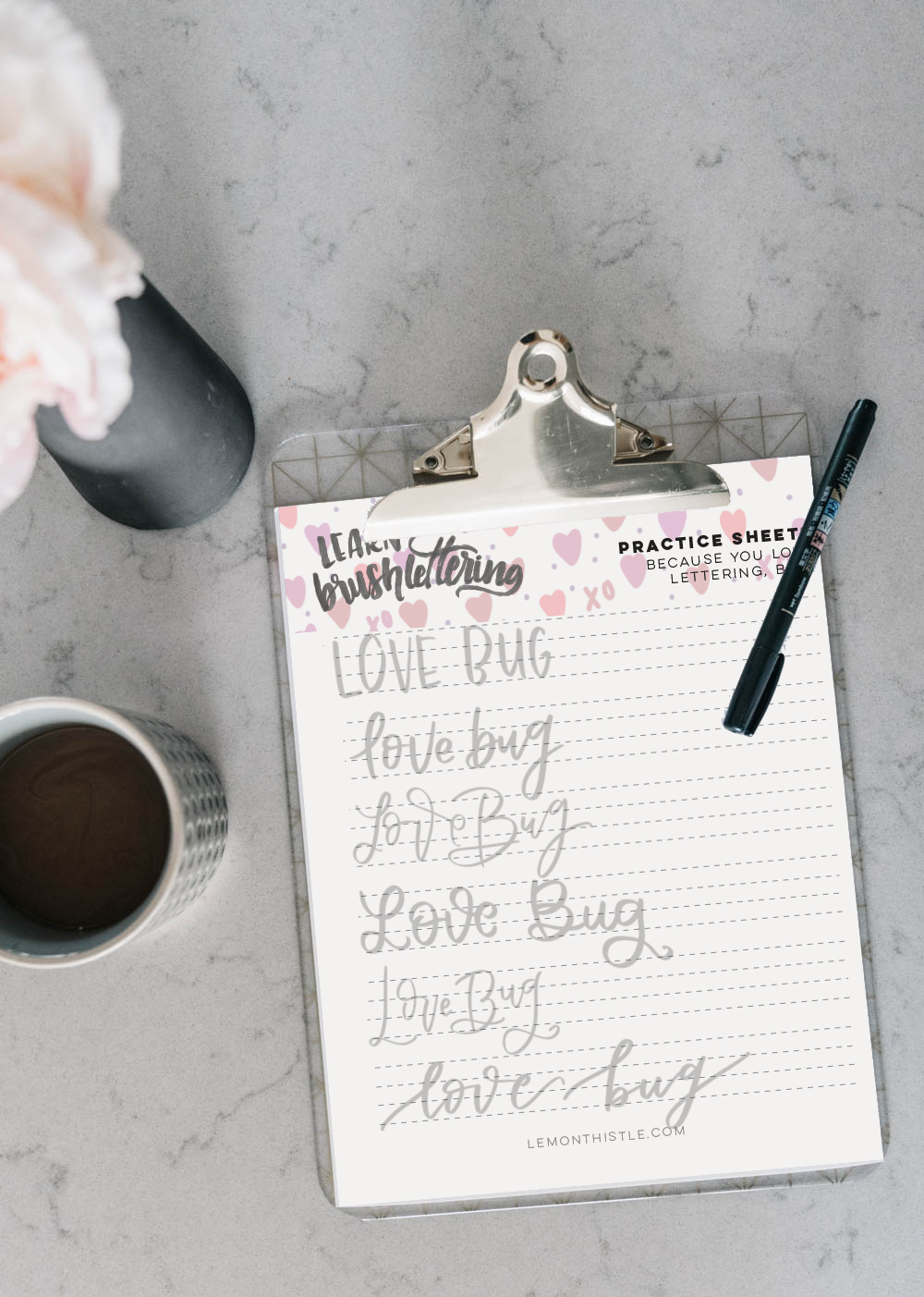 Don't want to miss any more freebies in the future? Make sure to HOP ON MY MAILING LIST! I have exclusive freebies that go out to my list every month PLUS there's discounts for my lettering e-course + products ;)
Want MORE lettering love? Make sure to hop around and check out all the amazing tutorials, printables and more from my hand lettering blogger friends below!

Love Themed Hand-Lettered Blog Hop