Hey you! I have something really special (and different!) for you today. If you follow me on Instagram, you might know that my good friend Troi Crombie was in town this week and I was out exploring with my camera and her. It's one of my favourite things to do. But one of the things we got to talking about was being in front of the camera. She recently got all decked out head to toe and had some fun portraits taken of herself. And then there's me who insisted on NOT being in front of the camera until some of this baby weight was gone. I think it's crazy important to get in front of the camera- not because it's always comfortable, but because it will be treasured by your children and those who love you. And I don't ever want my sweet girl thinking she doesn't look good enough to get her photo taken because I've done that in front of her. So I've invited Troi to talk a bit more about getting out, getting pampered, and getting in front of the camera!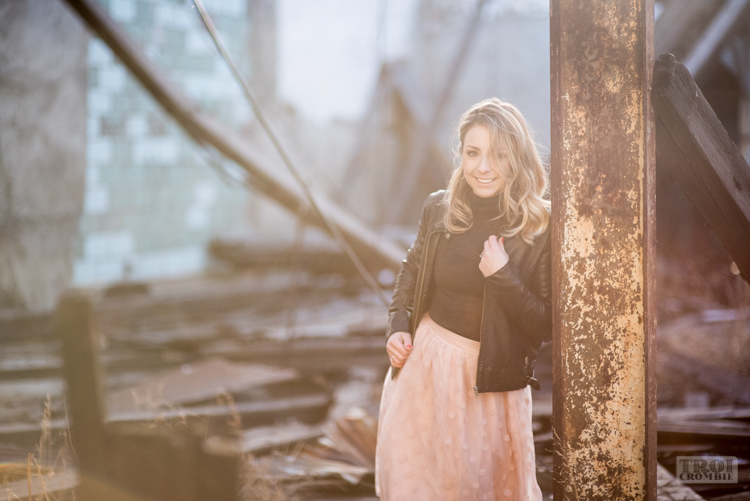 I'm going to go out on a limb and say the majority of Lemon Thistle readers are female…and a majority of those are likely busy, successful, beautiful, putting-everything-they-have-into-teaching-their-children-how-not-to-be-horrible-human-beings moms. I don't mean to minimize the value of single women or women without children but moms I can relate to…busy moms of kids who do activities, I can relate to. I'm writing to you as that same 'professional' and a friend to many of the same amazing ladies.
Thing is…that 'beautiful' part – I know that many of you don't currently feel that way. But don't you deserve to? Didn't God create us beautiful in every (we are women!) state? Yes! You are beautiful because you are kind, and loving, and smart, and funny, and selfless…and your body is beautiful because it is strong, and healthy, and it miraculously births gorgeous babies. NOT because it is [or isn't] the ideal shape or size. I believe firmly that you should be celebrated – you are worthy of being in front of the camera.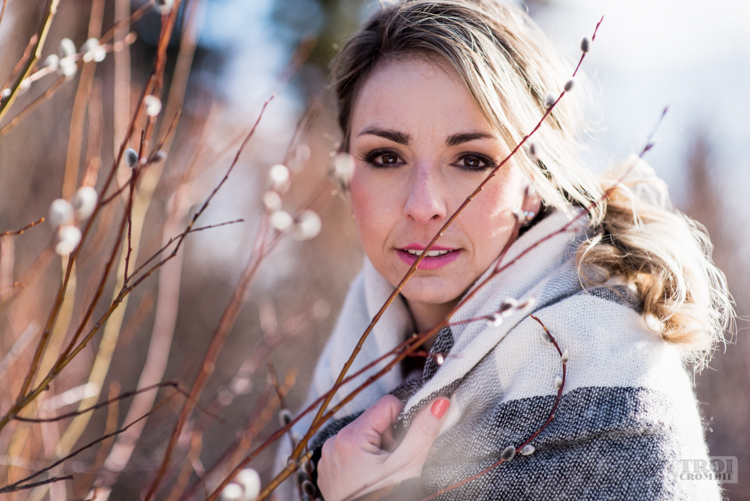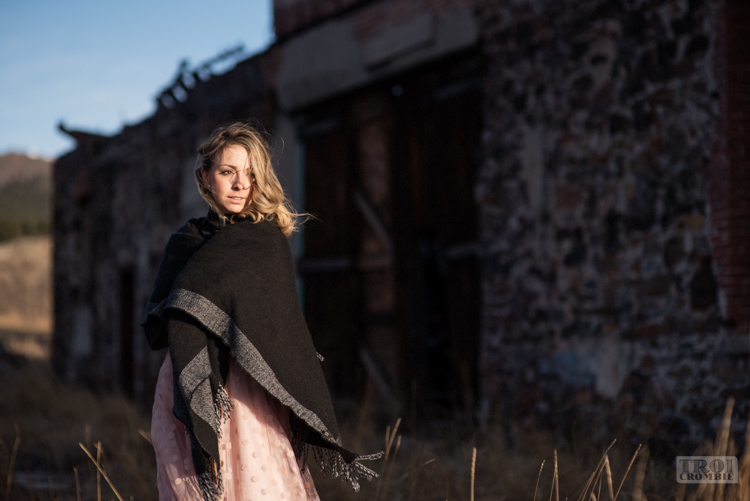 I am saying this because I know that as soon as children come along, they become the ones in front of the camera. But I want my daughter to see beautiful photographs of me at every size and stage in my life showing her that beauty is not skin deep.
So I want to encourage you to get in front of the camera. To help make that happen, here's something I've been doing to get women started. I hope by the end of this post, you'll be ready to jump in front of the camera as well. I've started offering 'Uniquely You Sessions'. Having a background in cosmetics has helped in making these sessions happen and I love pampering women and making them feel great with just a little makeup and a few extra curls. Clothing choices, favourite locations, and anything that could be included (ie. Musical instrument) are items discussed during a consultation. My goal is to make sure my client feels comfortable, confident, and unique and most importantly, has fun.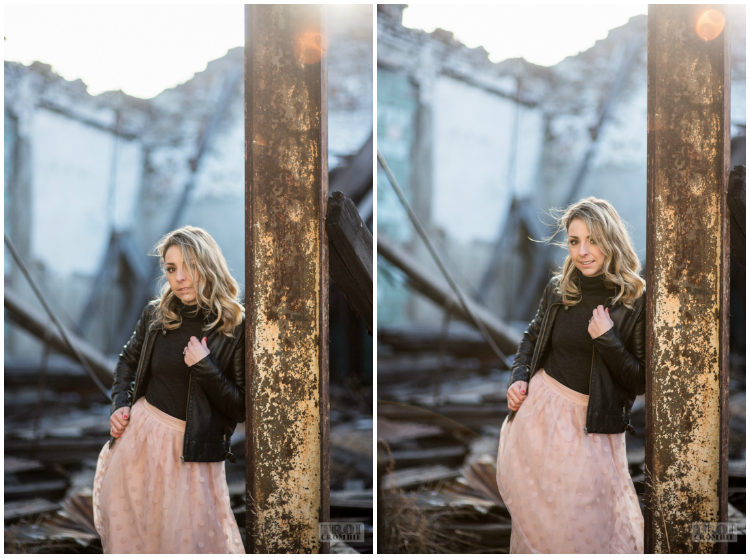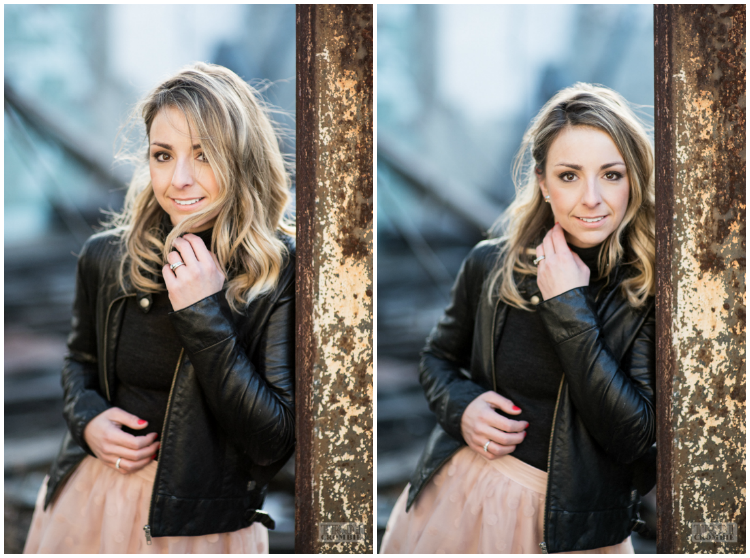 My friend Jenn is a wife, and a mom of 3 gorgeous, and active, children. She is finishing her practicum right now to finish her master's degree in counselling and she also runs her own photography business. There is not many hours left at the end of the week for a social coffee, or a run and she is always the one behind the camera so…we celebrated her!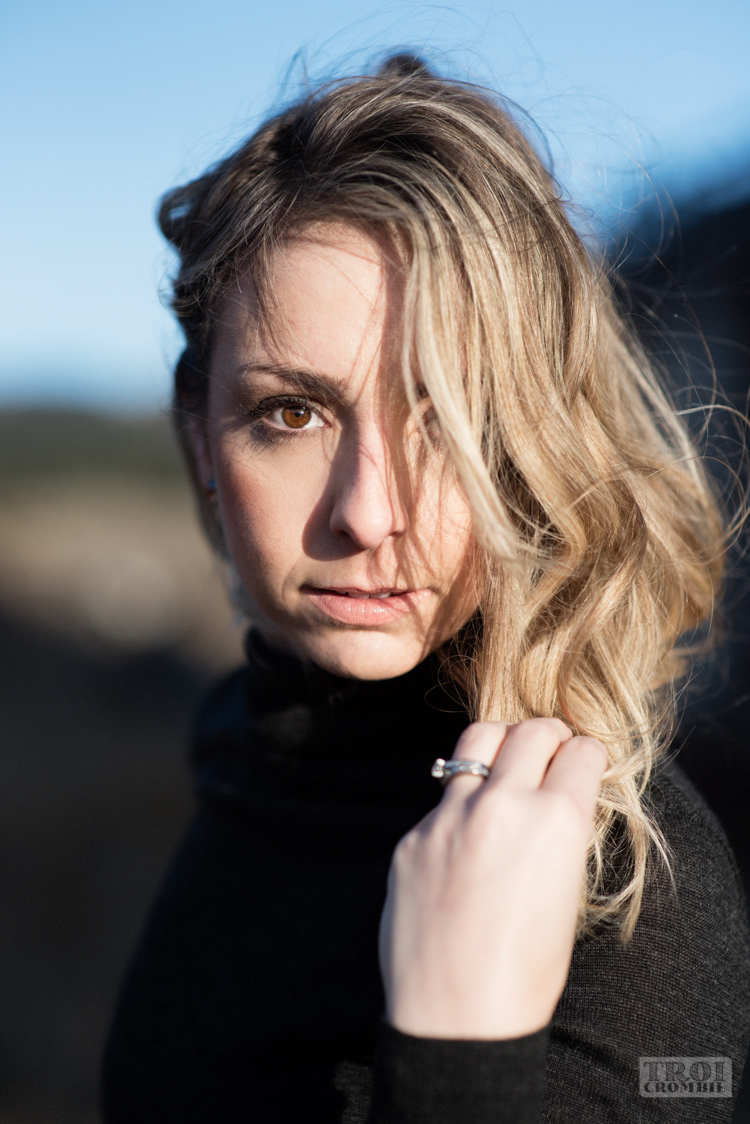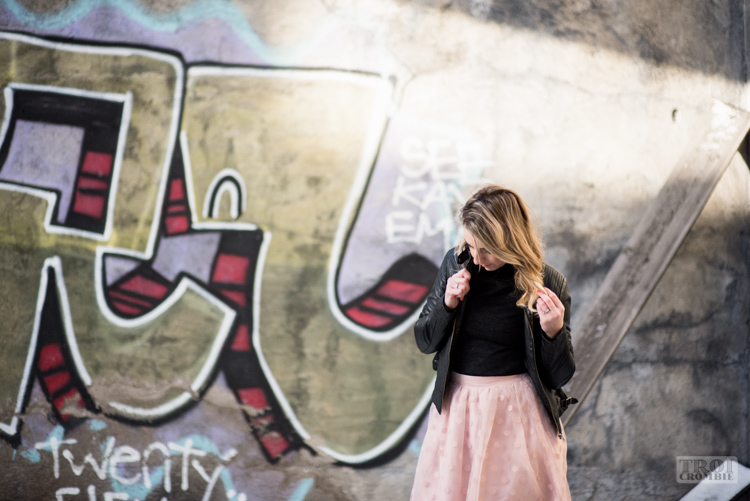 For this particular session, we choose items for Jenn out of her own closet but something that she doesn't often get to wear out and items that she hasn't previously paired together to create something more edgy. We chose a couple fun locations that were secluded and we created a makeup look that was light enough not to become the focus. I kept Jenn moving from one pose to the next and we moved within the location to keep things flowing and we stopped between to touch up makeup, get warm, and do a wardrobe change. We had a lot of laughs and every part of me loved creating these images of a woman as stunning in beauty as she truly is in character.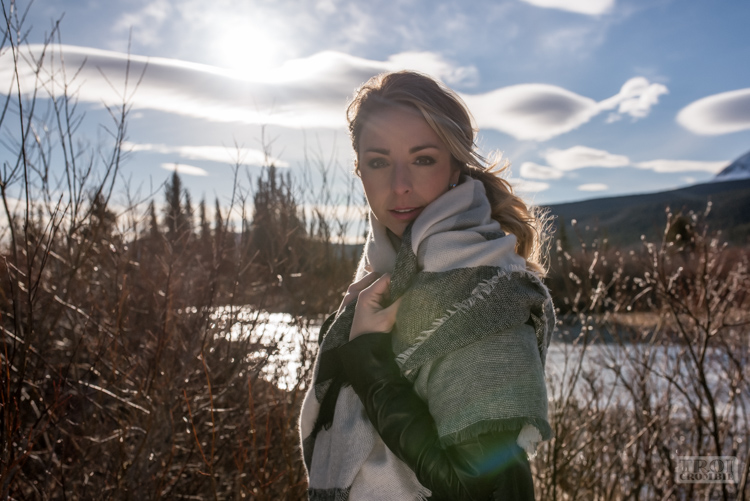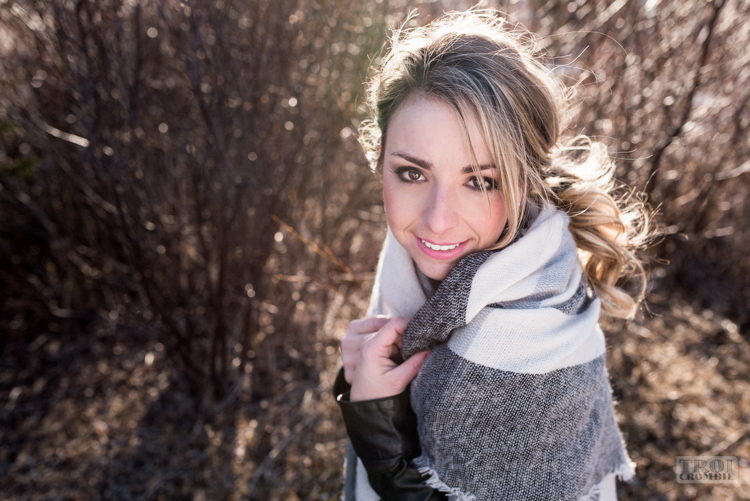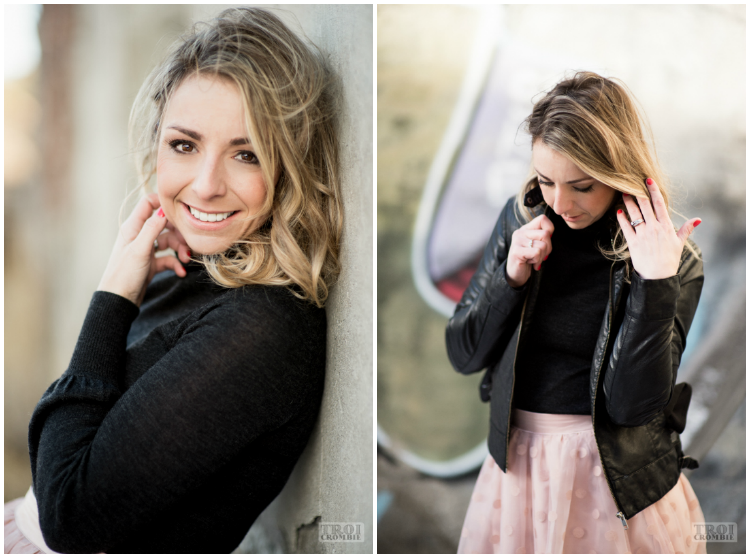 "As a mom who is always on the go, thinking of house chores, dinner, sports and making sure that everyone is accounted for, it leaves little time for yourself! It felt so good to be pampered and to play dress up! I felt so beautiful, and so appreciated! " ~Jenn
Colleen again- so what do you think? Are you all inspired to get in front of the camera? I'd love to hear your thoughts!