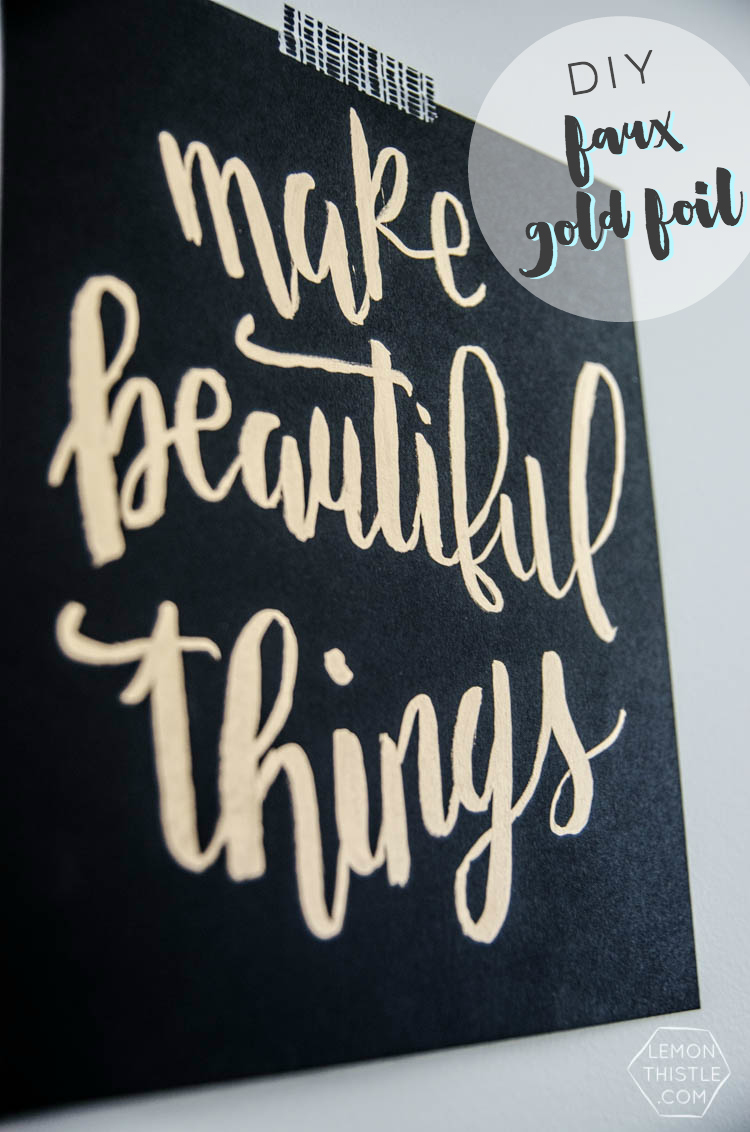 Today I'm excited to be over at By Dawn Nicole sharing my favourite way to cheat gold foil. If you've been reading Lemon Thistle for a while, I'm sure you've seen me use this technique on many projects, but I thought it was high time I devoted a whole post to my fave faux gold foil. Because it's amazing. I've used it on acrylic, glass, metal, wood, even feathers, and have yet to find a surface I don't love it on. This tutorial walks you through using it on paper because that seems to be the trickiest. Plus, how lovely does it look against black cardstock?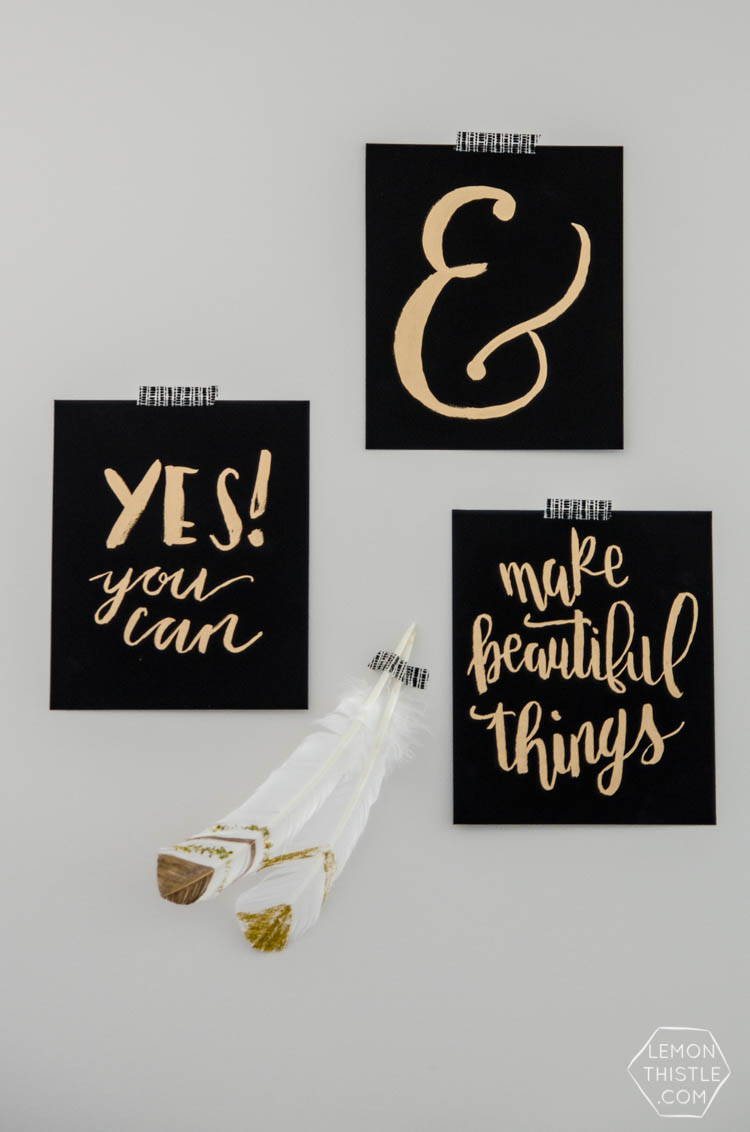 If you're in to the look of gold foil but don't want to be bothered with a sticky mess and spending more than a few bucks… this faux gold foil will be your best friend. I would love to hear if you've tried this technique before or if you have any other amazing cheats that I should know about (I know there's 101), because I love me some gold foil! And yes… I do have my eyes on a Minc for 'one day'.
Like what you see?
Sign up to receive a once-a-week newsletter from me with new posts, exciting updates, exclusive discounts and freebies. Just good stuff!