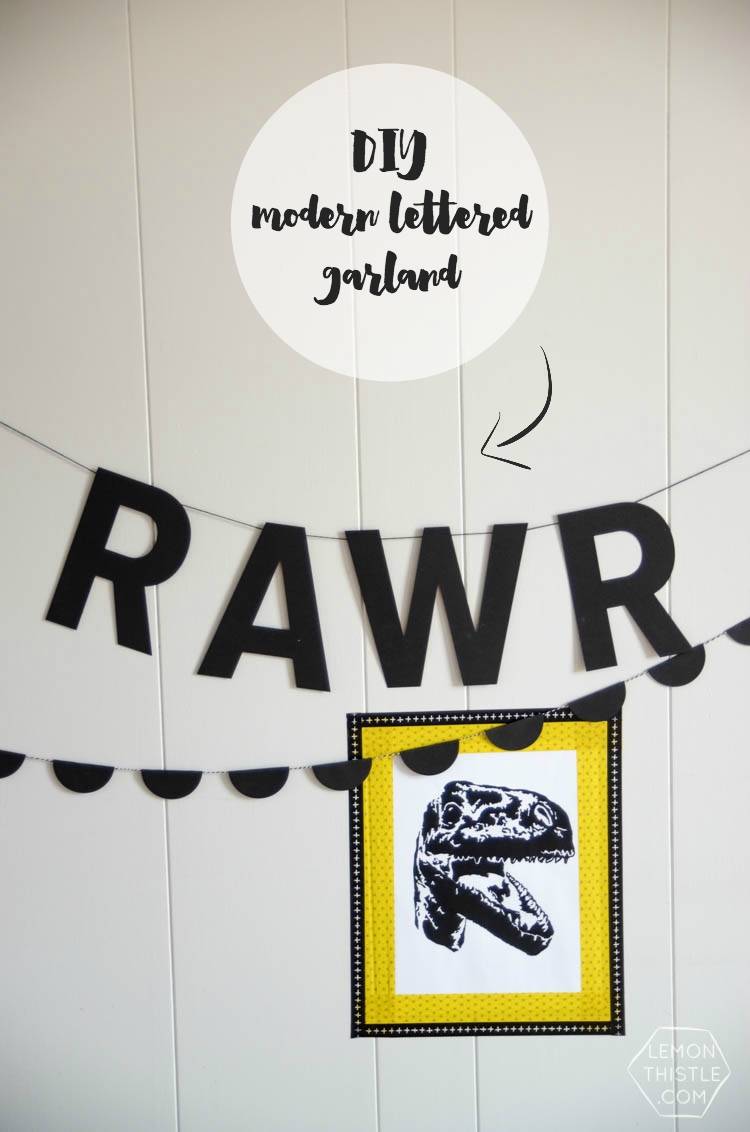 Every once in a while I get really excited to make something and when I go to write the post I realize that there's not much to say. That's like this one. Hey, look at this garland! I cut out some letters and hung them on a wall. BUT I've been in love with the black lettered garland I've spotted in stylin' kids rooms on the web and it's been on my to-do list forever. SO I thought I would share the how-to and the photos with you because I'm in a happy place over here with this hanging on my wall.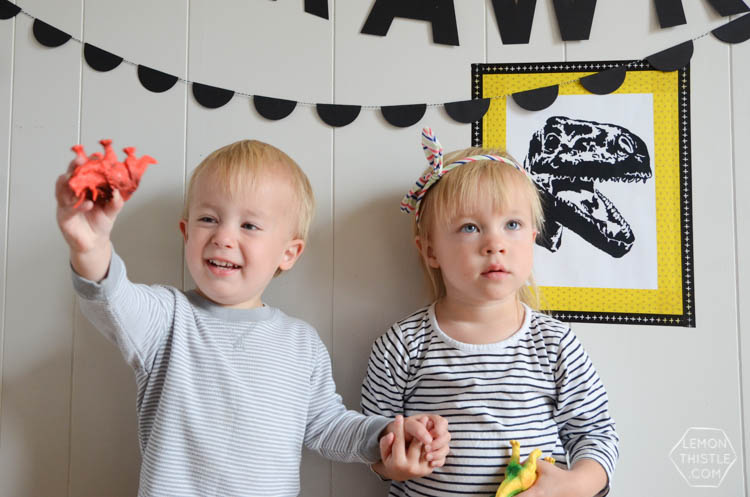 I actually made 3 of these banners: this RAWR one and one for each Emmitt and Aubrey with their names. They'll all be making an appearance at their birthday party in the next few weeks before moving into their new big kids' room! Can you guess the theme of their birthday party? Hint… dinos.
Here's what you'll need to make your own:
Black paper (or any colour for that matter!)
Cutting machine like my beloved Cricut Explore Air OR a steady hand and a craft knife
Sans serif block letter font of your choice (I used Proxima Nova Condensed Bold which is a paid font)
Black embroidery thread
Washi or masking tape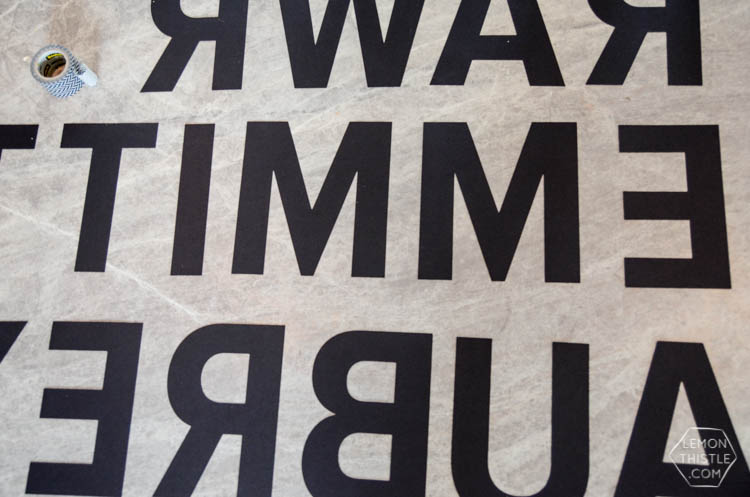 The hardest part of this whole thing was deciding what to say with the banners. Happy Birthday, Hurray, Rawr, Two… there are so many options! I could have made 10 of them I'm sure but I would have ran out of wall space. Pick yourself a sans serif font in all caps that makes your letters look amazing, then decide how large you'd like them. I decided to go about six inches tall for mine. This is mostly so that I could fit two letters wide on my sheets of paper. Print them/ cut them out and then get to assembling!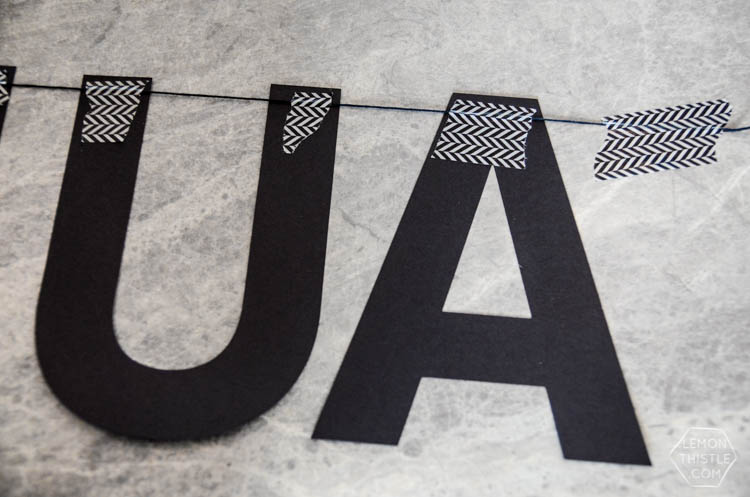 This part was actually more tricky than I'd expected. I wanted them to be evenly spaced and not hang at different levels on the string. The best way to do this with letters that are narrow at the top, wide at the bottom and everything in between? Line up all your letters just so then tape your string down over top of the letters. I mean to the counter top or table, not the letters- so the string is tight in a straight line. Now you can adjust your letters as you tape them on to the string without worrying about the string having a loop in it or shifting.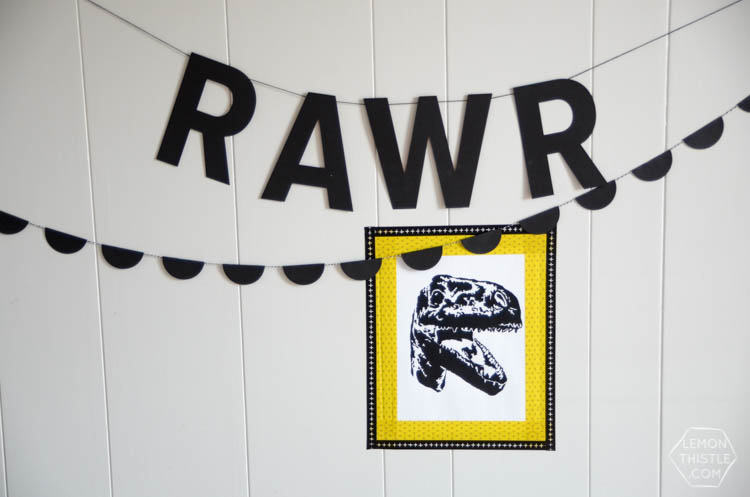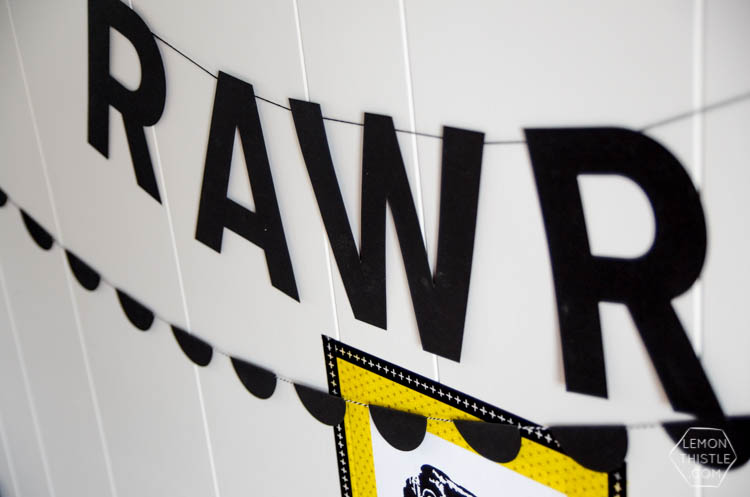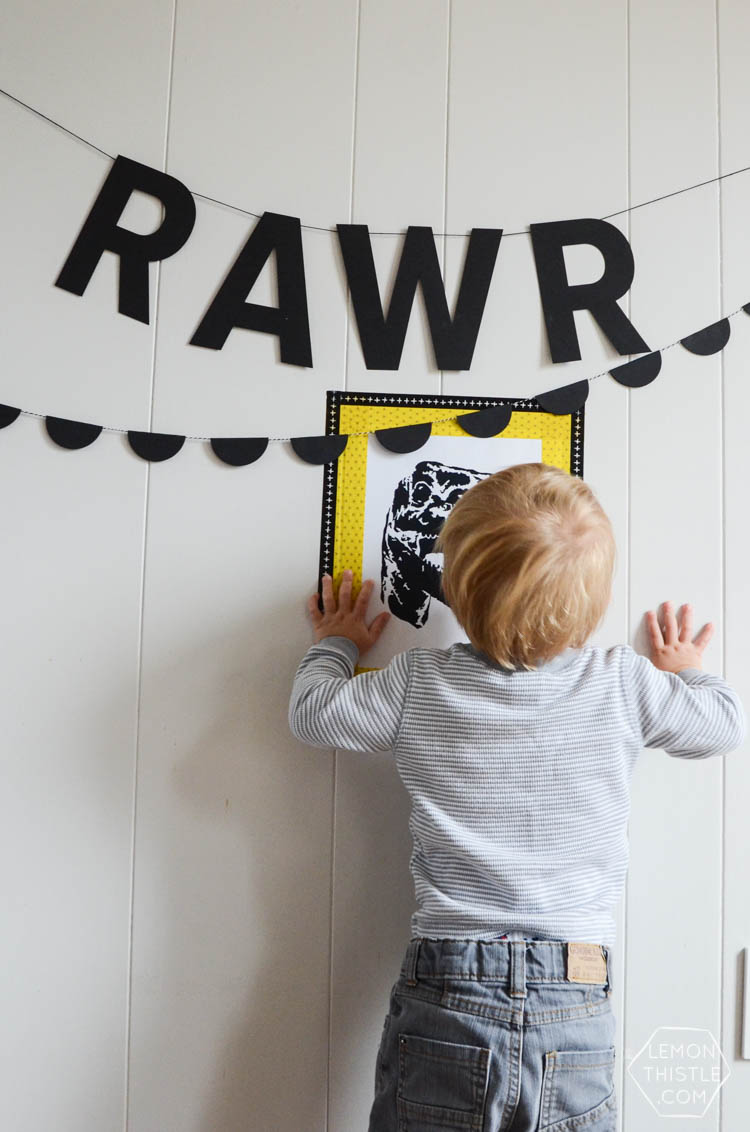 Hang it with a dino print if you're into that sort of thing and enjoy how stylin' it looks for the cost of paper and string. It's a good moment when your DIYs look just like you'd imagined AND you didn't have to pay for the real thing. It's also good when your kiddos get so excited they kiss the dino and bring their toys out to play along. I'm getting excited for their birthday party and can't wait to share all the little details I have planned. They're borderline obsessed with dinos right now so I'm really running with that. And before you think that I'm a super planner who has party decorations prepped in advance… this is the only thing I have done for the party so far. #keepingitreal But my plans? They're awesome.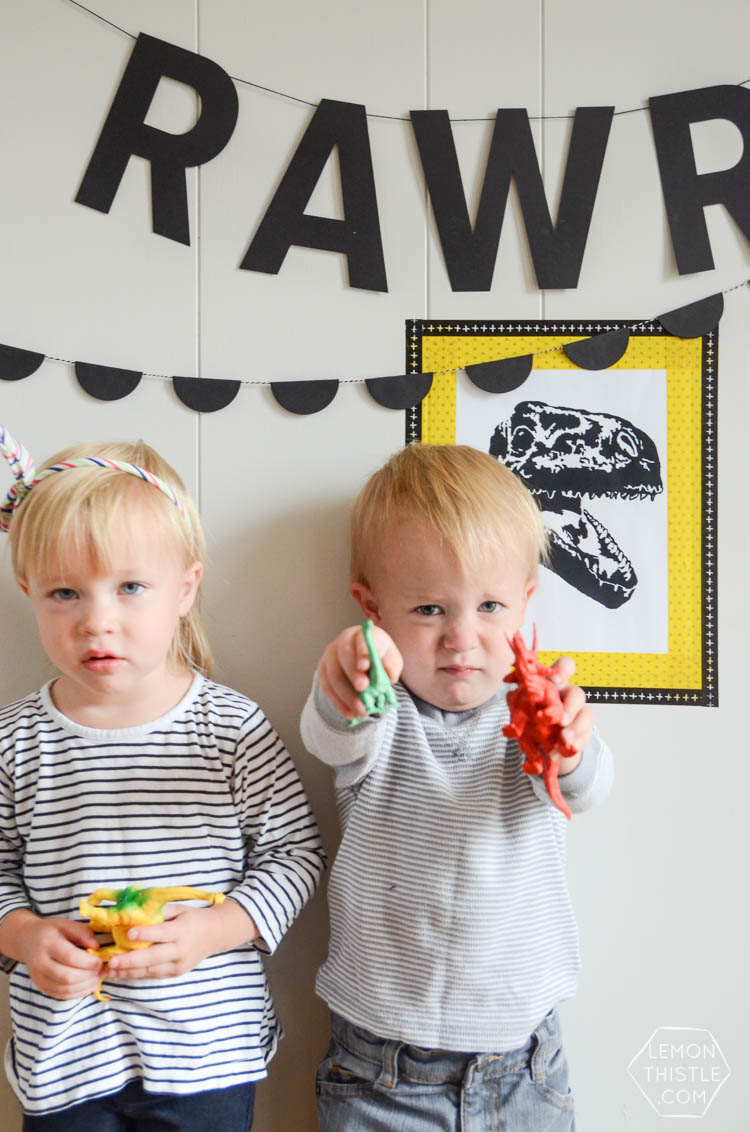 Haha! I had to slip this photo in- this is Emmitt's impression of dinosaurs… pretty fierce!
Where would you put a banner like this? Parties or kids rooms or somewhere else? I kind of want one in my entry way, I just don't know what it would say!