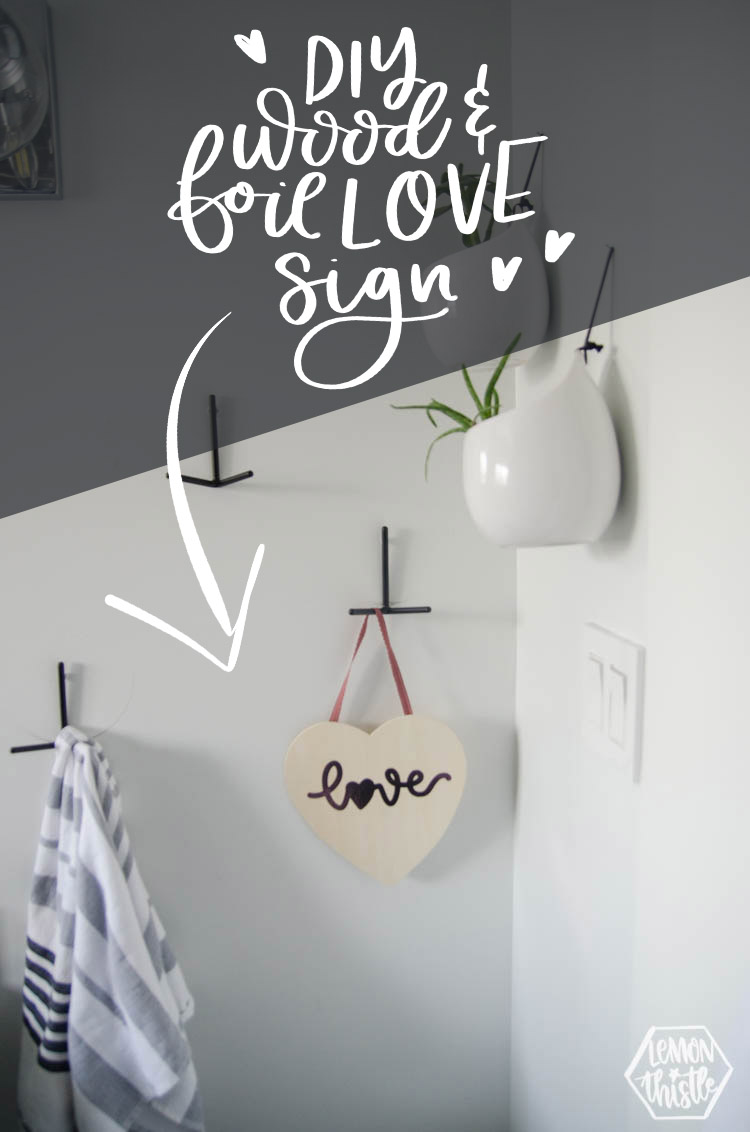 Valentines Day is fast approaching (how did that happen!?). The other day my son informed me that we should have decorations for Valentines Day… and I realized that not only had I not pulled out the few that I do have… but that I don't really have that many. So when I was shopping at Michaels (they were sweet enough to send me a gift card to get my craft on!), I picked up this blank wooden heart and decided to give it some love. Get it? LOVE ;)
I had made this design for Aubrey and my matching Valentines shirts (did you catch those?) and I thought it would be the perfect design for this little heart. It reminds me of a candy conversation heart, but the script lettering is so pretty with the foil iron on wood.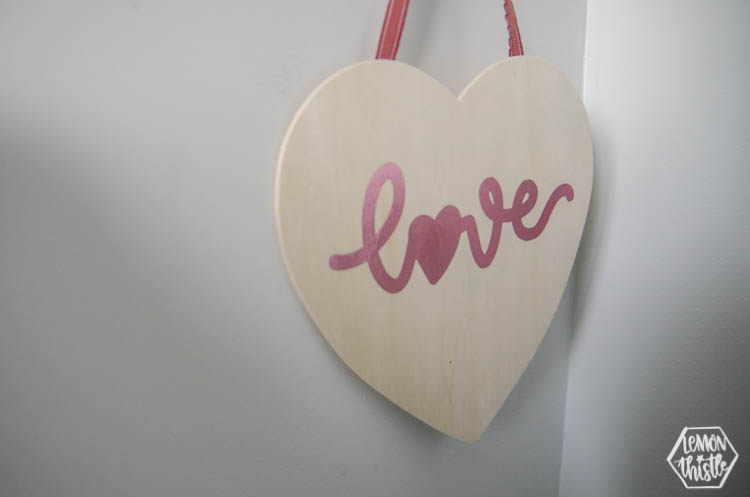 I actually made this project for a YouTube collaboration I've started with Alexis from Persia Lou. We are working on videos to showcase both the Silhouette and Cricut machines and how both take on the same material/project. Our first one was using Heat Transfer Vinyl on Wood. Since I share how to make it in that video, I've embedded that down below, but I'll share the instructions in text as well.
The foil is actually iron on foil made by Cricut. You can grab that at Michaels while you're getting your heart as well. These hearts are really affordable. Like $2. You can't go wrong with that. I am wishing I'd bought a few now.
The first thing you'll need to do is decide on your design. If you want to use mine, you can download that for free by clicking RIGHT HERE. Then, you'll need to upload it into your design software (for Cricut, that's called Design Space). To do that, just start a new project, hit Upload/select image/ simple image/ okay (don't erase anything)/ Cut only image/ then insert it! Size it to your project, then hit 'make it'. At this point, you can move the design around your mat (if you're using scraps) and make sure to click 'Mirror' image since you're using iron on. The material I used is foil iron on and is cut with the shiny side down to the mat.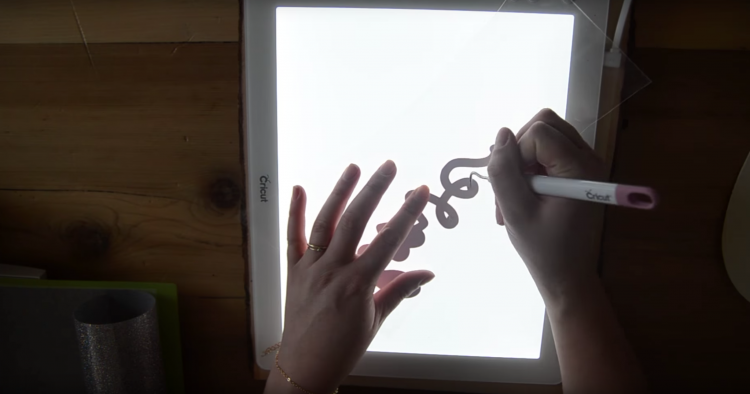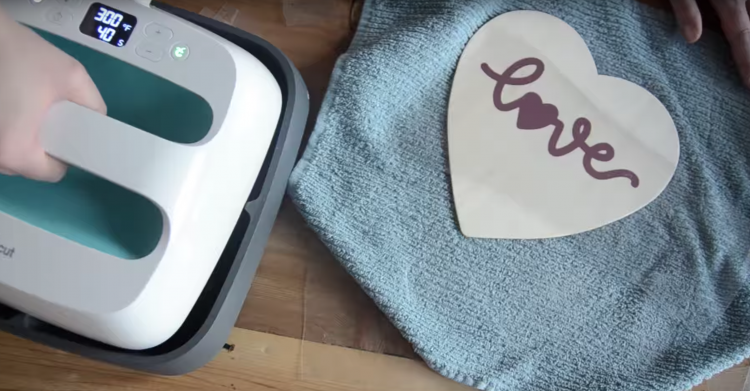 When it's cut, weed it out and flip it over onto your wooden heart. Then go ahead and iron it on! The recommended settings for foil iron on on wood is 300 degrees for 40 seconds, but I found I needed to add another 10-15 seconds for the foil iron on to adhere to the wood. I just taped the ribbon (also from Michaels #cantstopwontstop).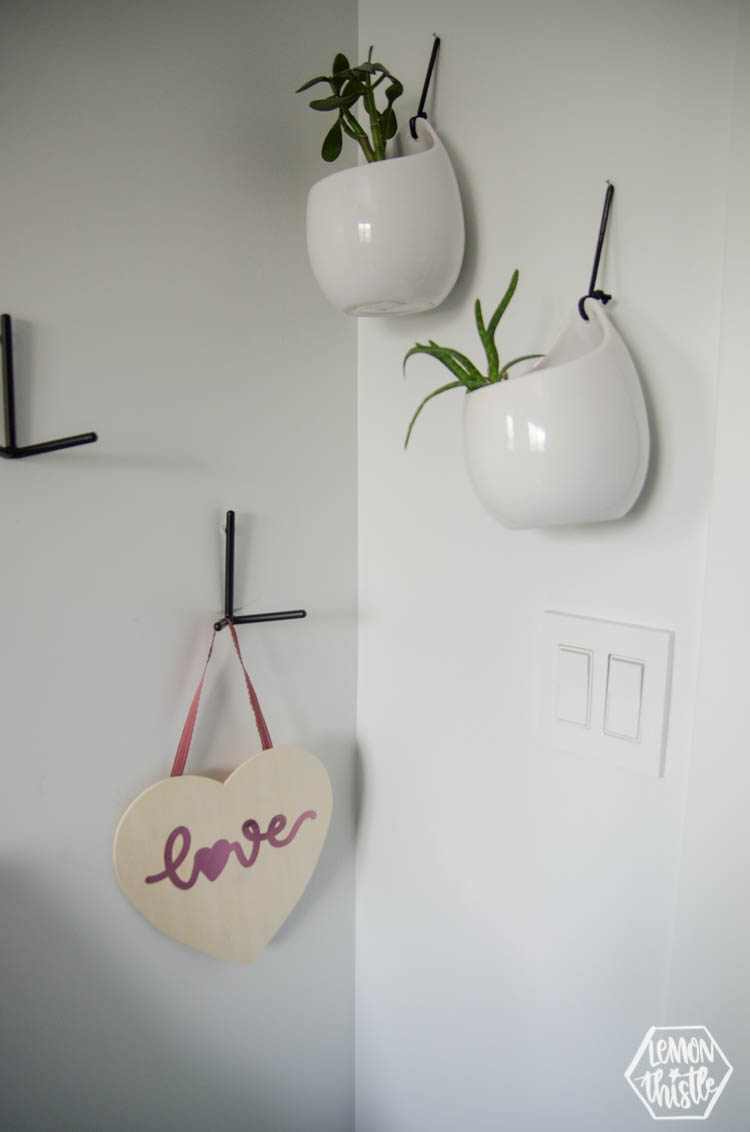 There you have it! This little sign took hardly any time at all and now we have a little bit of Valentines decor in *almost* every room of our house. Oh, you don't decorate your bathroom for holidays? Well, you can hang this baby wherever you like.