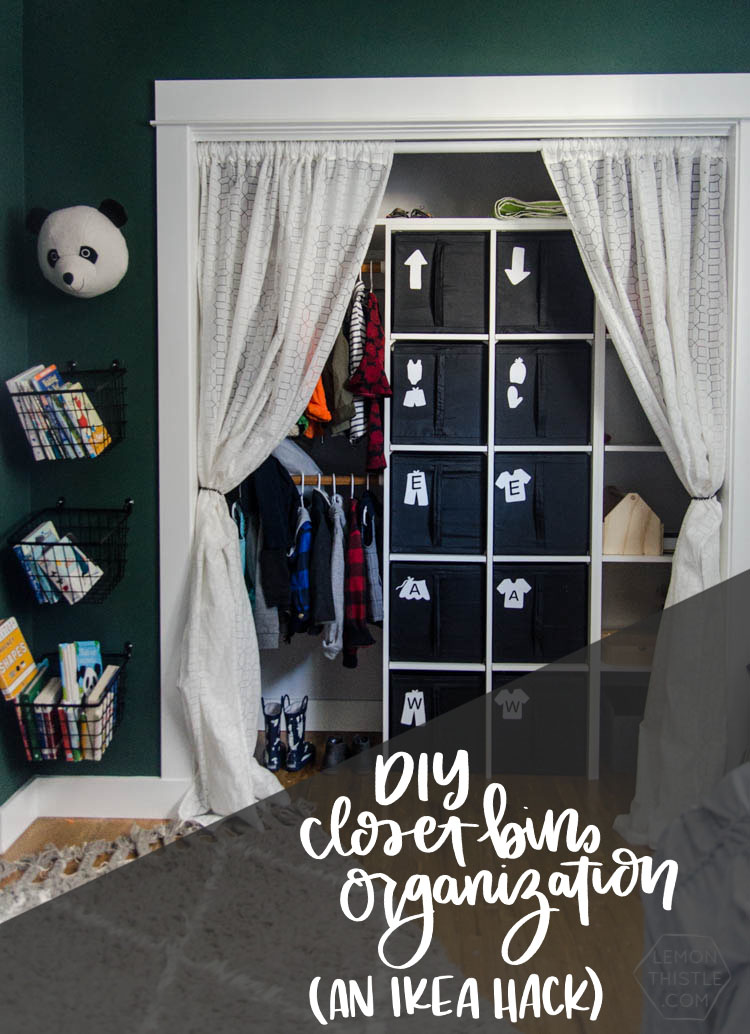 I'm excited about today's post, you guys. It's a simple one but it's been a really useful one in our home… hello closet organization! When we moved all three of our kids into the one bedroom before Calder (4th babe) arrived the closet we'd shoved a dresser into to try and fit enough storage for kids clothes stopped cutting it. There was so much wasted space and their clothes just kept getting bigger (why do kids grow so fast?). This closet organizer we designed was such an improvement but even with the bins- the room always seemed to be a mess by the end of the day. They (4, 4, 2) would dump out a bin to see what was in it. 'I was looking for a shirt, but could only find pants'. But guess what? LABELS. Labels are amazing, you guys.
But traditional sticker type labels wouldn't have lasted a day in our house. My kids are smarter than that. I'm sure yours are too. They know those peel off, right? So I'm happy to have something more permanent. I designed these ones to pop against the affordable black SKUBB bins from IKEA and since there are three of them sharing this closet- I added their first initial to their bins. Even the youngest (Windsor just turned two in december) can recognize his 'W' and knows what a shirt looks like or what the pants picture means. So far- I'm loving this system. Plus- I actually love the way they look. It doesn't feel like a compromise of style to have them labeled.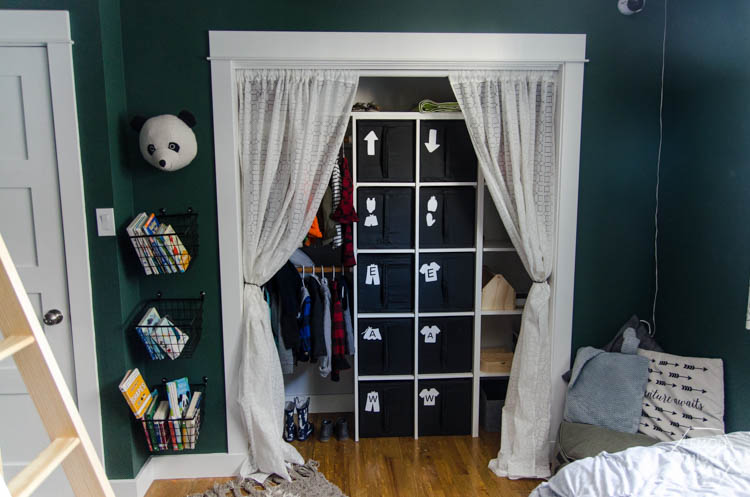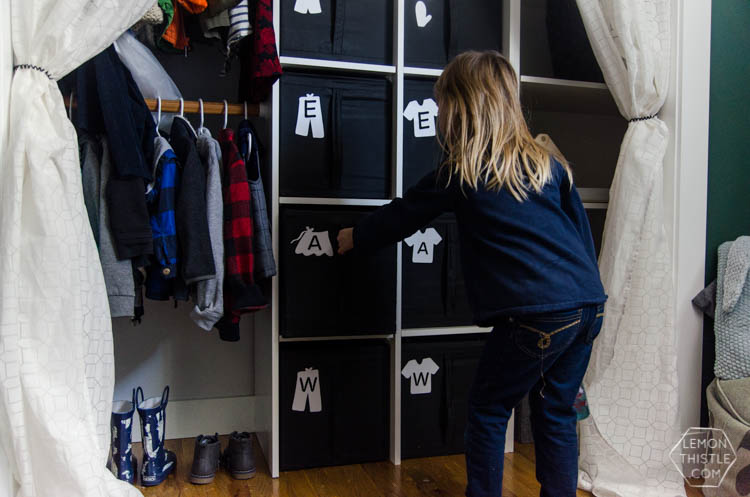 Alright… ready for the tutorial? This one is video for you! I joined up with The DIY Mommy for her 2018 Organization DIY and Decor Challenge over on Youtube (have you subscribed there yet? I would LOVE for you to!) to share this project.

I hope you enjoyed the video! I've started to have a bit more fun with the video editing as it gets a bit more efficient for me. I have a couple more recorded already and am hoping to have one to you each week for the rest of the month… and maybe even every week after that if I can keep up with it!
Just so you have it all in one place, here's the supplies I used for this project (affiliate links where possible). Oh! And if you noticed those book baskets… I've got a whole post on those RIGHT HERE!
TO MAKE YOUR OWN STORAGE BIN LABELS, YOU'LL NEED:
You'll also need the label design you want to use. You can grab all of mine
RIGHT HERE
.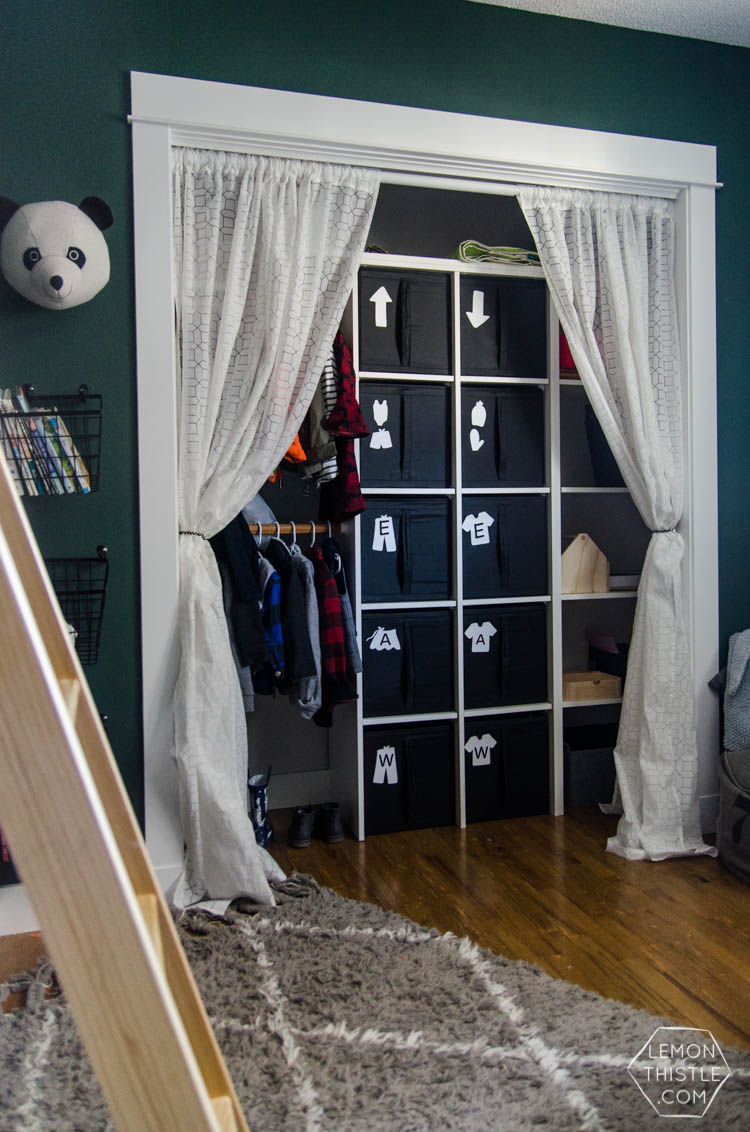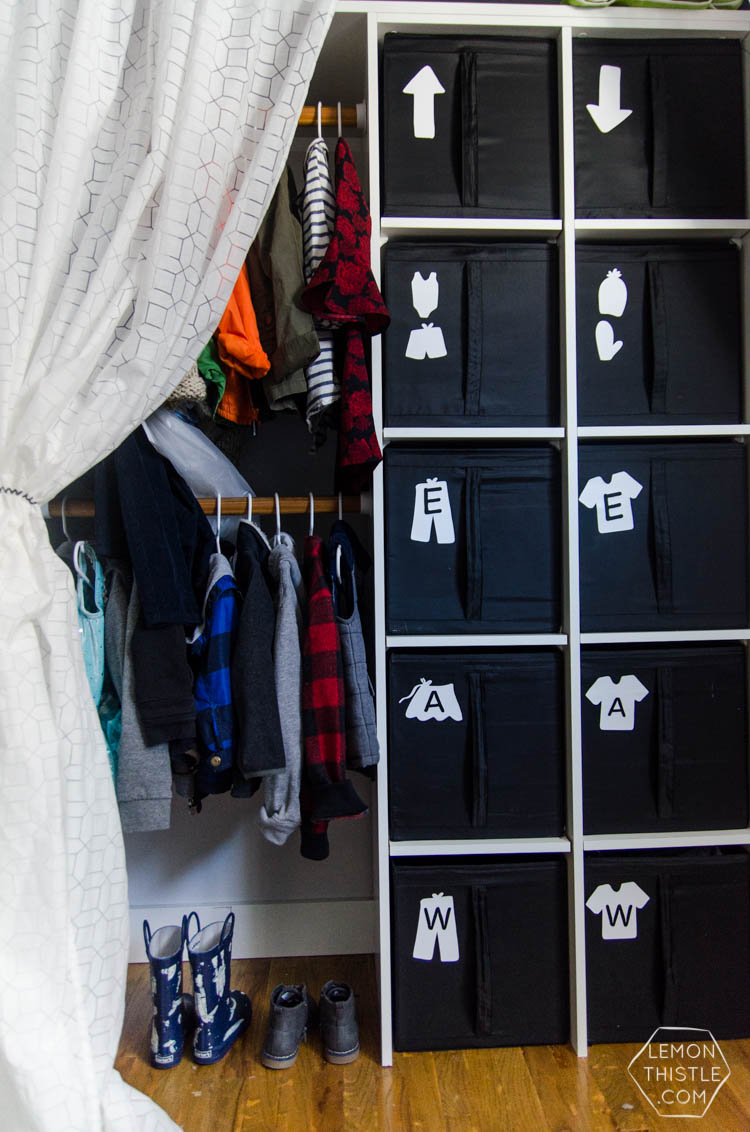 The font I used is called 'Cartoon Script Com Roman' and is included in the
Cricut Access program
through Design Space. To add the letter cutout to the clothing designs, layer the letter over the design and while both layers are selected, click 'SLICE'. This will make three different layers. You'll want to turn off two of them, leaving only the shirt with the A cut out (or whatever design/letter combo you're using).
To use heat transfer vinyl on these SKUBB storage bins- use a polyester setting on your iron or press. I used the Cricut Easypress which is fabulous because you can press on anything and set the exact temperature. I used the temperature of 285 degrees for 17 seconds. Let it cool completely before peeling back.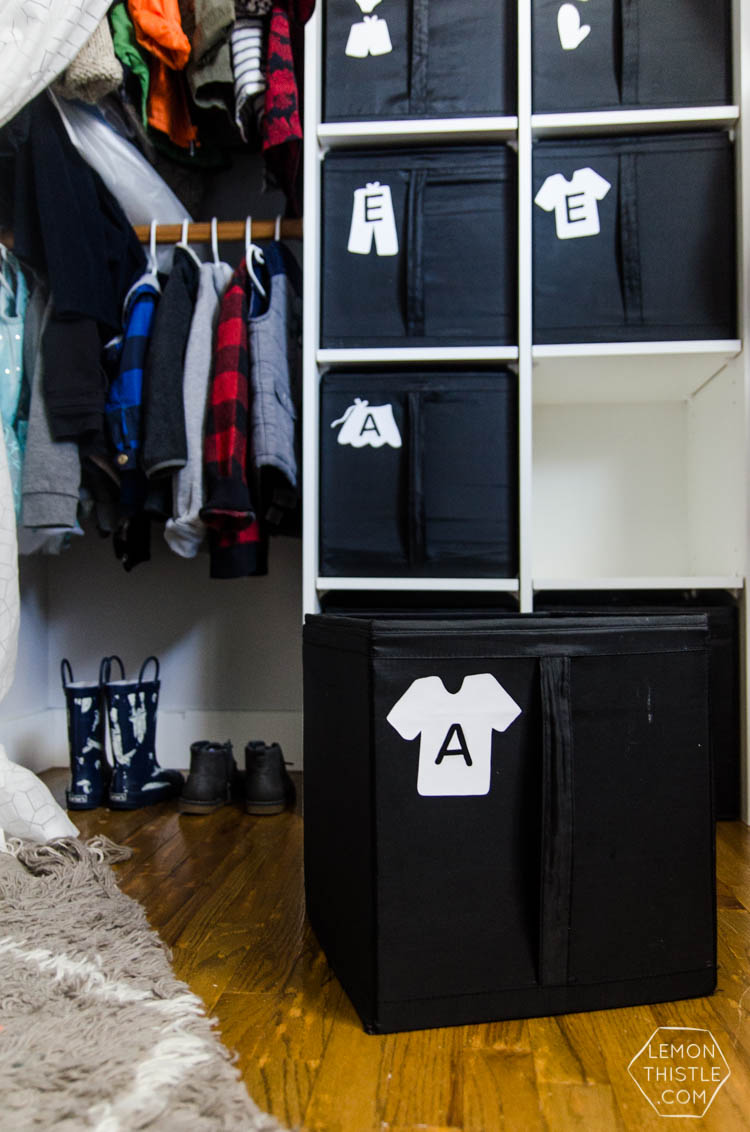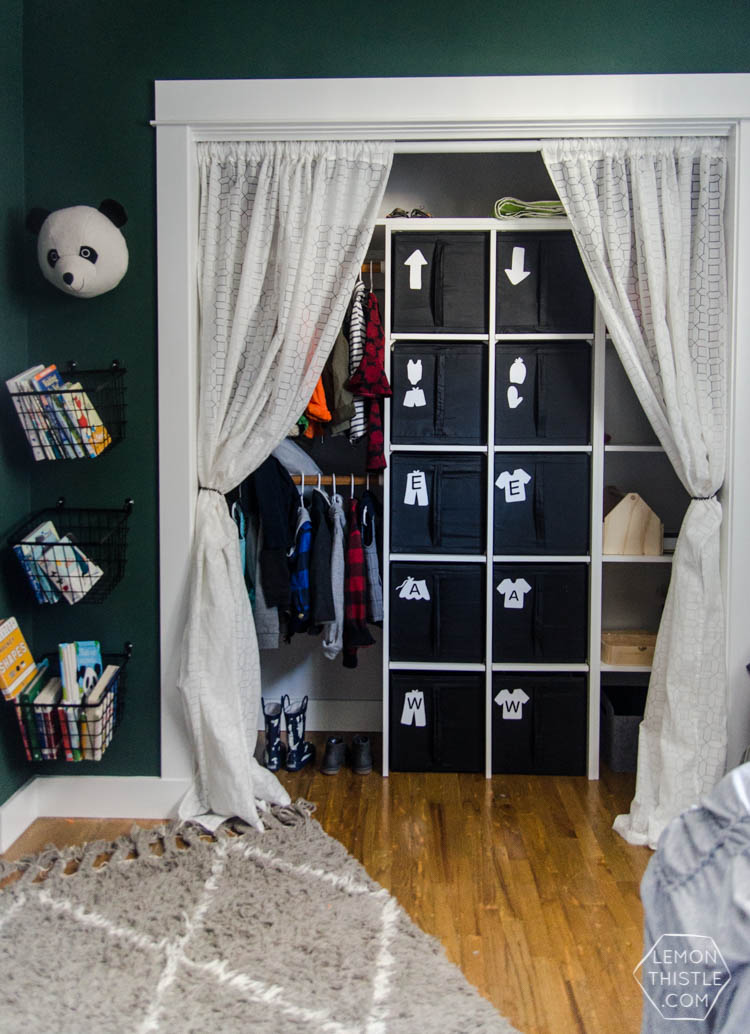 That's it! We really are so happy with these- I am planning on doing the same thing for these bins we have in our playroom now that I know how easy it was.