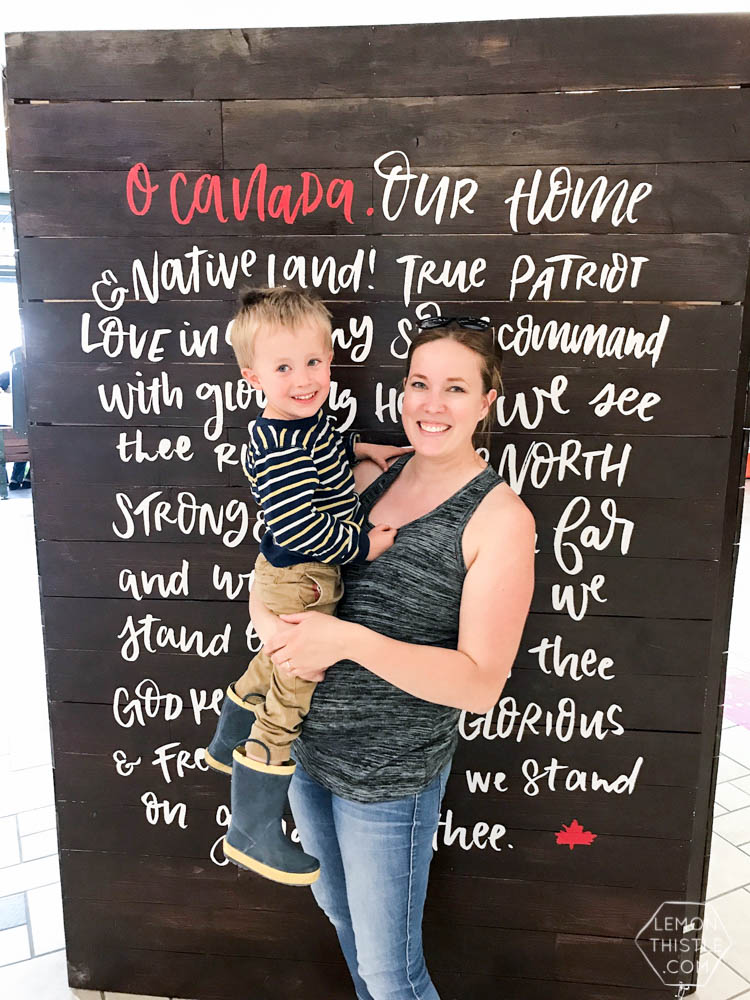 I'm so excited to share this one with you all! If you are following along on Instagram, you might have spotted this baby already. And if your'e following along on Instagram Stories (they're so much fun!) you might have even spotted all the details on how I made it. AND if you're local (Kamloops), I sure hope that you've spotted how you can enter to win a trip by taking a selfie with this piece (all the details here).  But today? Today, I just want to share it with you all!
Making it to the mall with all three kids in tow was definitely an adventure. I hauled them up there after a day at the Wildlife park- so if we look like we've spent the day in the dirt and sun… it's because we have ;) And yes, my kids are total goofs. But it was so fun to bring the kids and see how excited they were to see this all set up after they watched me work on it all this time. There was a donut ride ten feet away that took their attention pretty quickly though #honestypoints.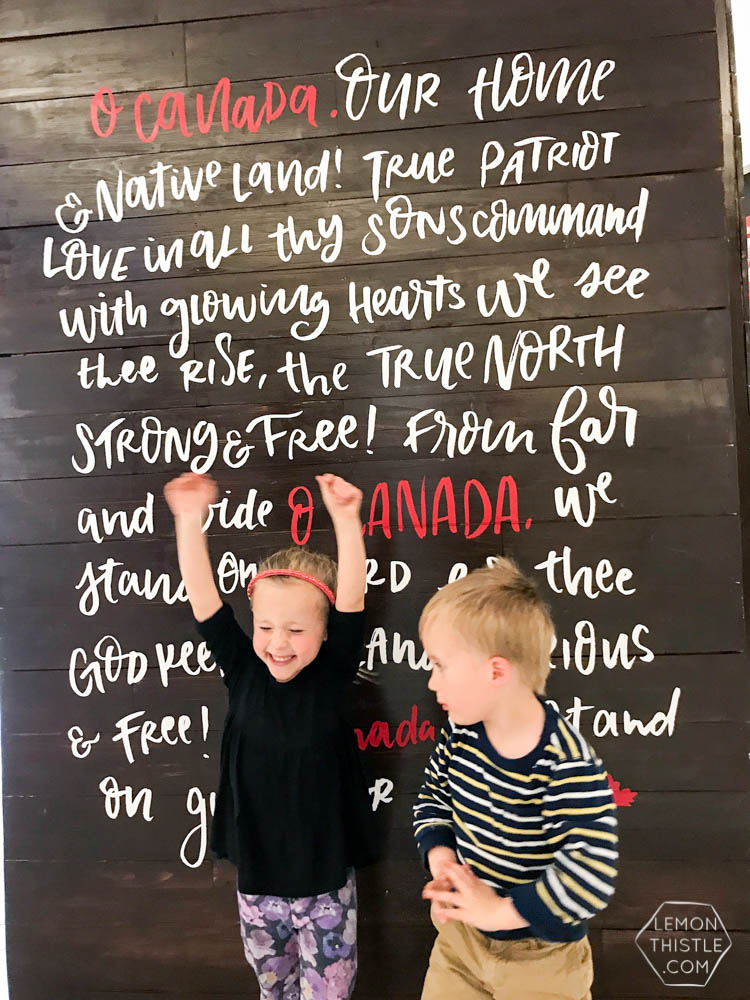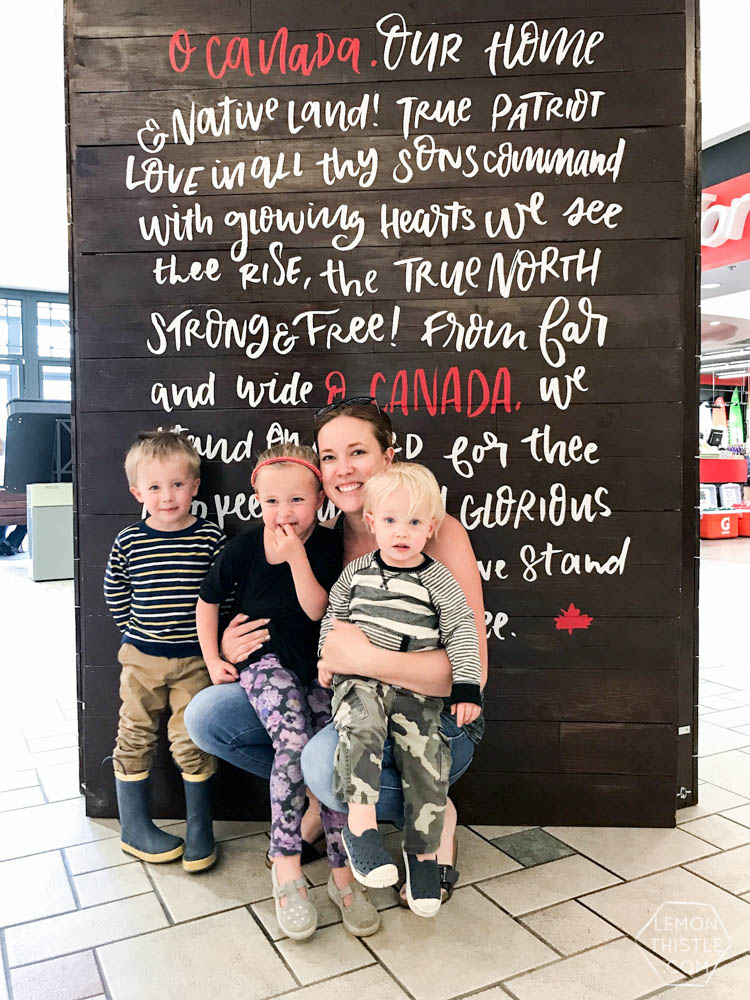 A couple months ago I shared a sneak peek of this project when I made up a mini mockup for my home. And a few of you were SO nice, emailing me sweet compliments and pointing out a spelling error. Thank you for that! I'm so glad you corrected it before I made it 7 feet tall!
I created this project for Aberdeen Mall's Canada 150 celebration and the first thing I'll say about it is that it is BIG. Probably the biggest thing we've ever made! Each panel is 5 feet by 7 feet so I worked on it outside (and have a nice sunburn to prove it!). I had originally planned on painting this but decided I'd rather it have a nice clean look so partnered with Cricut to use iron on vinyl to make it and I'm SO glad I did. I really learned a lot about heat transfer vinyl and wood application so I'm planning a whole other post to share some of those tips.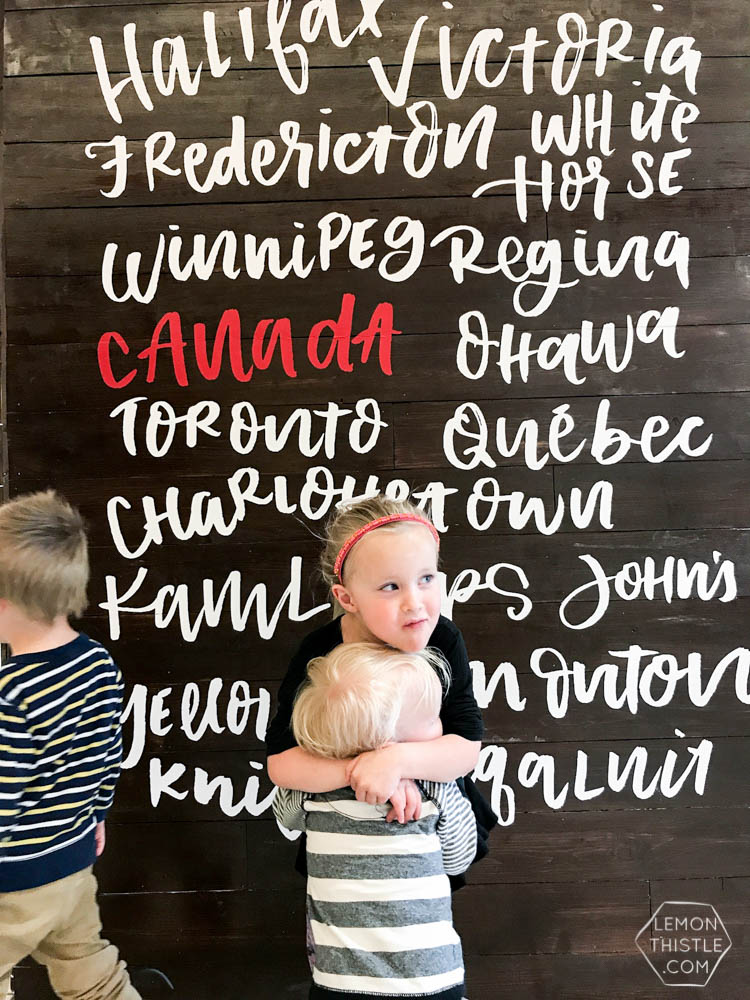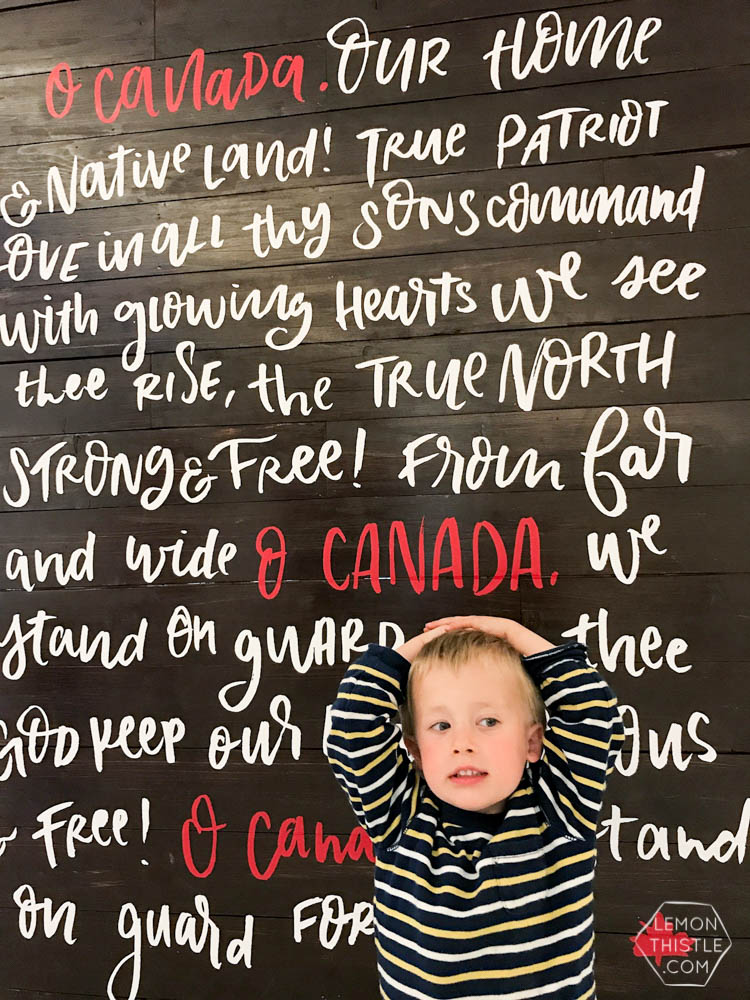 If you're local I really hope you get a chance to make it up to the mall and snap a shot! I'd love, love to see one of you fab readers win the big prize!