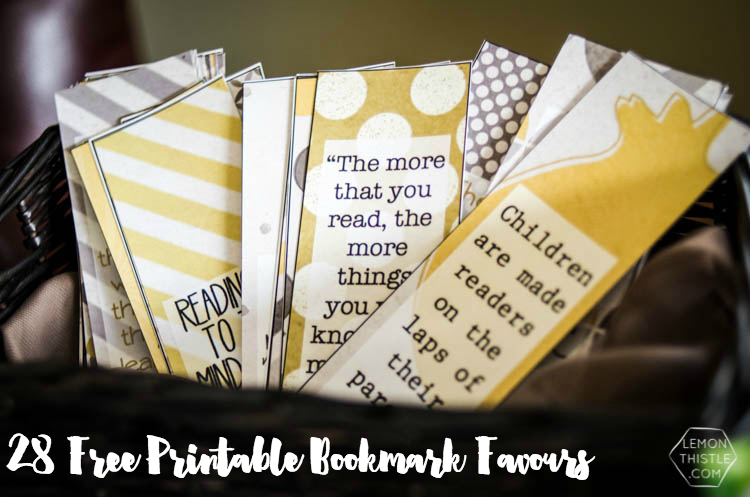 Friends! I am so excited to finally be bringing you today's post. I made these bookmarks years ago… literally. And I posted them for you all as part of a Vintage Story Book Baby Shower last year. Then several of you asked me for the files but since I made these before I started blogging, I wanted to make sure that all the elements I used were legally okay to share! So I've checked and double checked and Gina from Digital Design Essentials was sweet enough to give the a-okay (she created all those gorgeous patterns!) and upload the free files to her site again so you can hop over there and get the whole Digitally Smitten design kit!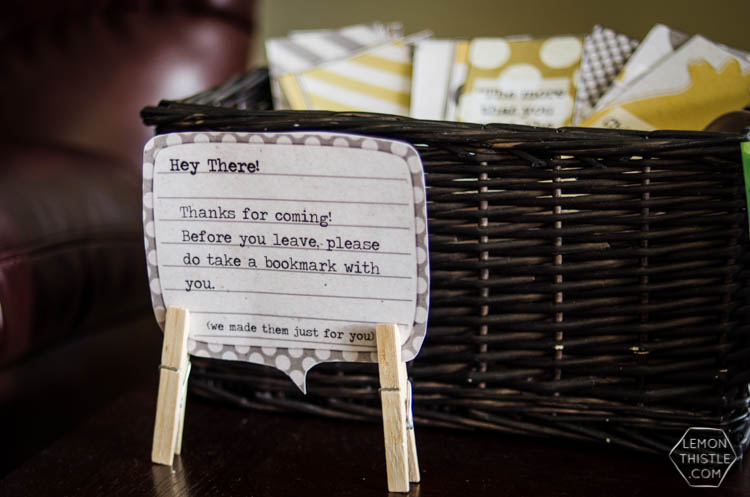 These bookmarks would not only make a great gift for a story book baby shower guest, but they would make an awesome gift for classmates, teachers, book clubs, or anyone who loves reading. There are a total of 28 unique bookmark designs of 7 quotes about reading. I really love these guys and am still making use of two of them even after 2 and a half years. I printed mine on standard cardstock, but you could print them on gloss for a bit more durability or even get fancy and laminate them. Remember my dollar store laminating trick? That'd work too!
I created them in PNG and when I tried moving them to PDF to make printing a breeze, the quality was terrible. Since I don't have the original working file anymore (we've been through 2 or 3 computers since then!), I thought I'd give you PNG files to make sure you're getting the good stuff. Don't let it intimidate you though… PNG is super easy to print as well (just print it as a full page image or send it to your local print shop and let them print them!).
Then, show me what you do with them! It makes my day to see my printables and projects in use. Yesterday I walked into church to see my Fathers Day Cards fashioned into tags for gifts for all the men… day made! I even Instagrammed about it. Deal? Thanks, friends.