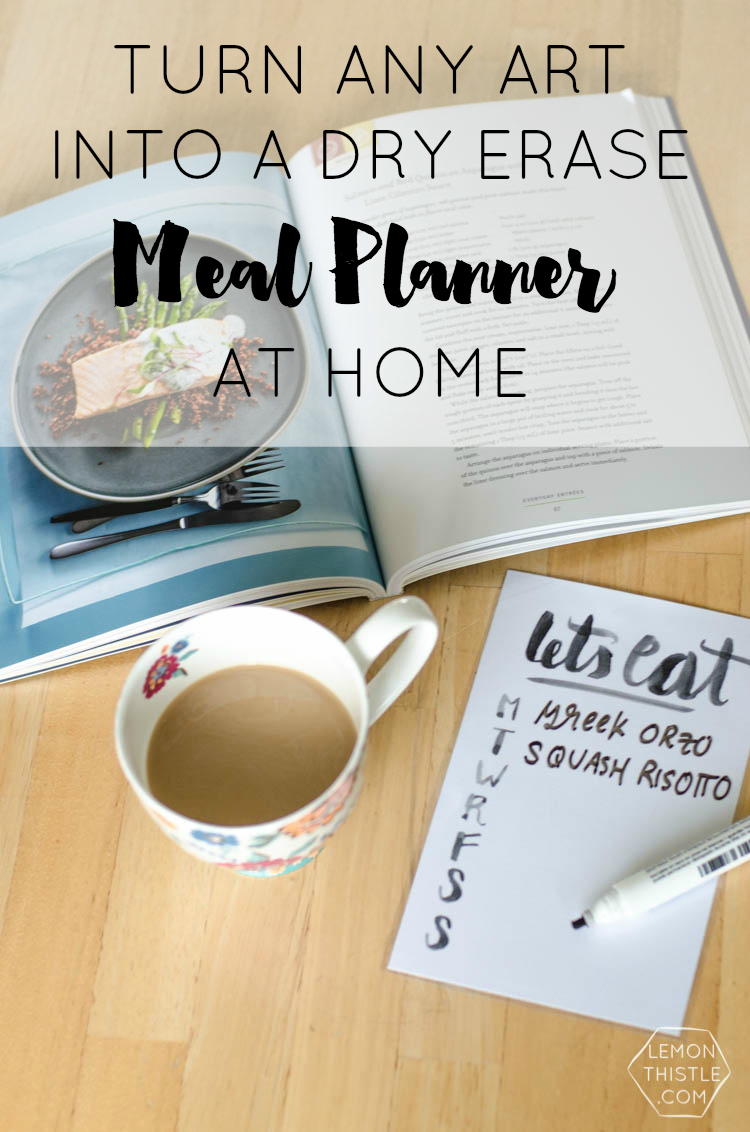 Today I'm excited to bring you a simple DIY (maybe it's better called a hack) to make any piece of art or paper into a dry erase meal planner. Since launching my digital print shop, I've slowly been adding hand lettered pieces and I had created this meal planner a while ago but couldn't figure out how to make it easily usable without suggesting you print one for each week ever. That would be a huge waste of paper! When I figured it out I wanted to smack myself, because this is what teachers essentially do every. single. day. BUT I thought it was worth a post since I'm working around not having a laminating machine. This hack is so simple, you can do it for one dollar and while sitting on your couch.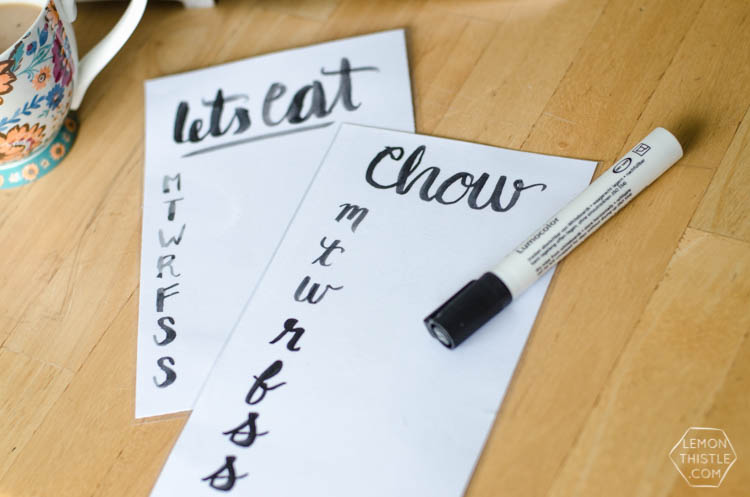 Here's what you'll need to make your own dry erase meal planners out of any art:
Art or meal planner (might I suggest one of my hand lettered designs?) printed on card stock
Adhesive laminating roll or adhesive book dust cover
Paper cutter
Dry erase marker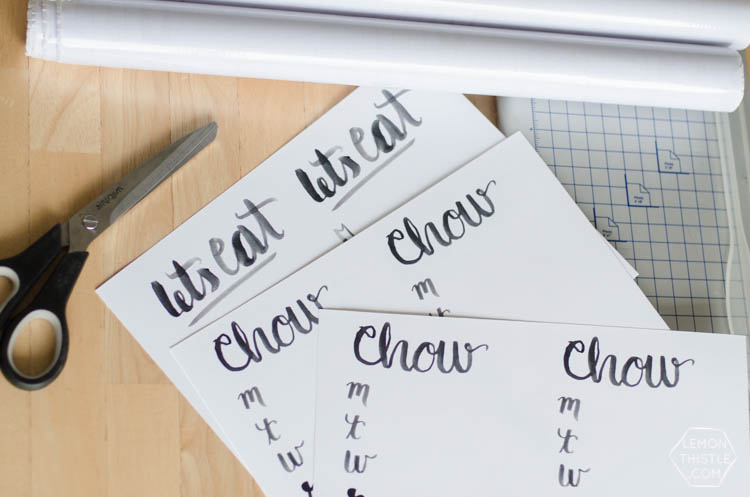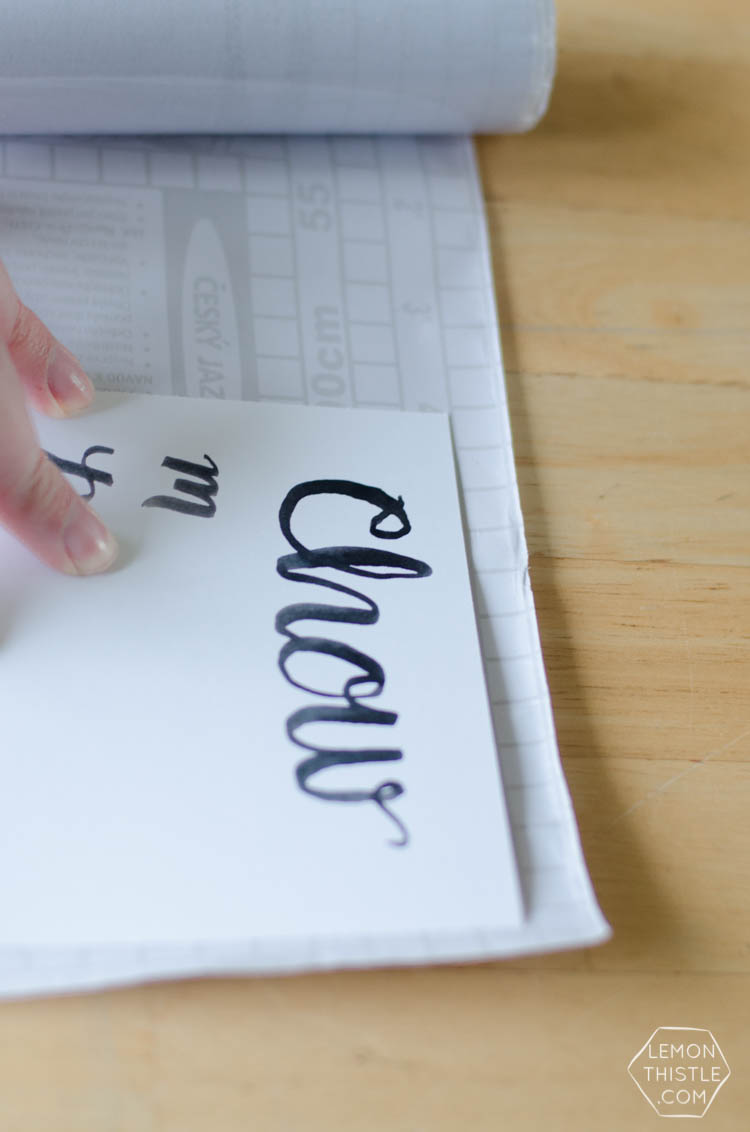 Start by cutting your meal planner to size. I used a paper cutter to make sure that my lines were straight. When you have your meal planners cut to size, you will lay out your adhesive laminating sheets. I used dust cover for books which works as well, but it's takes a damp cloth to wipe clean unlike the traditional adhesive lamination sheets. The difference between adhesive lamination and traditional is that adhesive is basically a big clear sticker that you apply with your hands and traditional lamination goes through a heat machine to seal. You can often find small rolls of this at the dollar store- and almost always can you find the dust cover at dollar stores.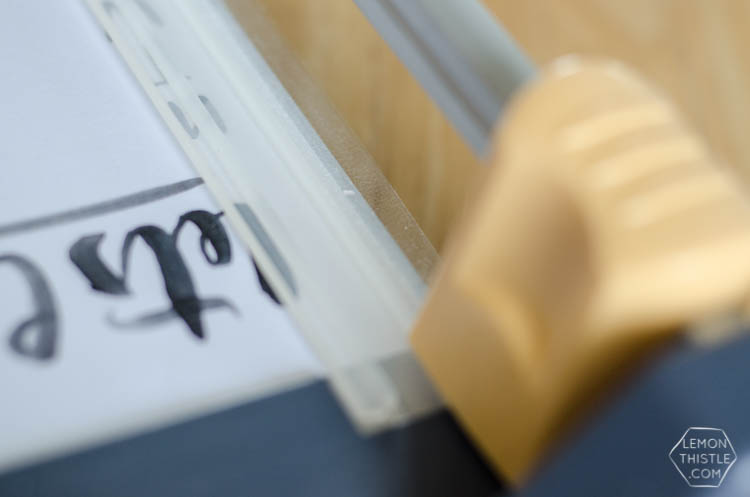 When you have it lined up, cut it to size before peeling the backing off and smoothing the cardstock menu planner into place. I applied the lamination to both sides (in case of spills!) and used the paper cutter to cut a clean line close to the edge of the cardstock. Make sure to leave a little lamination over the edges to keep the paper itself safe from spills.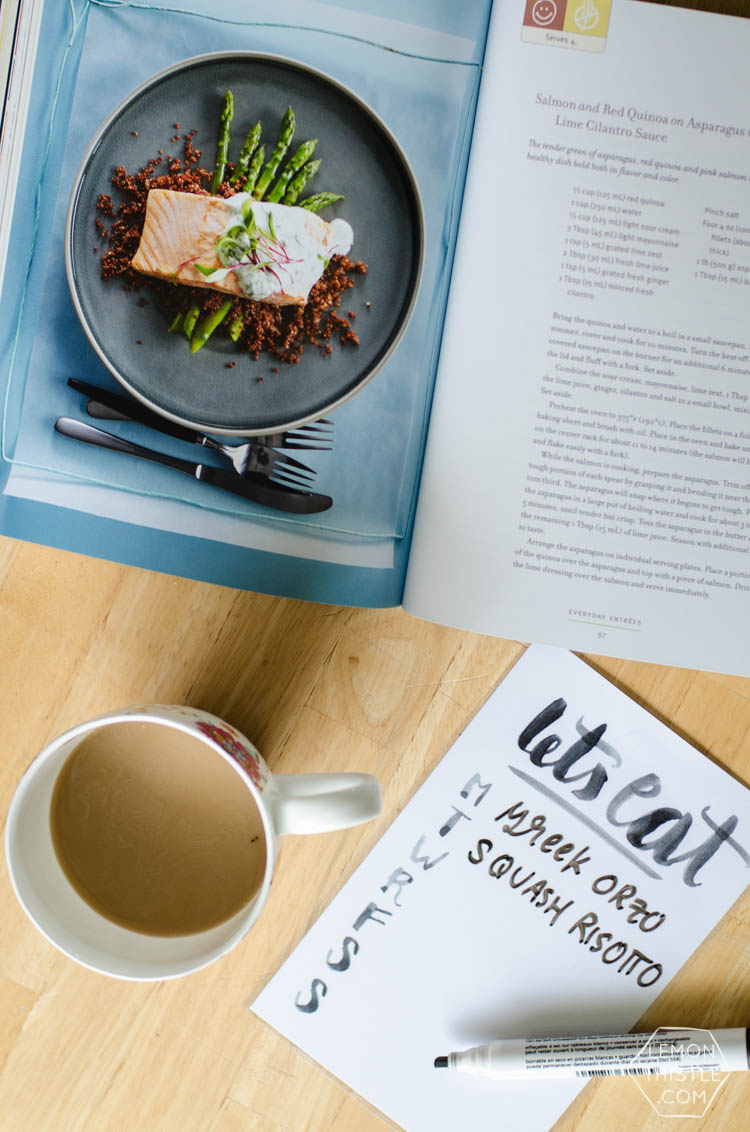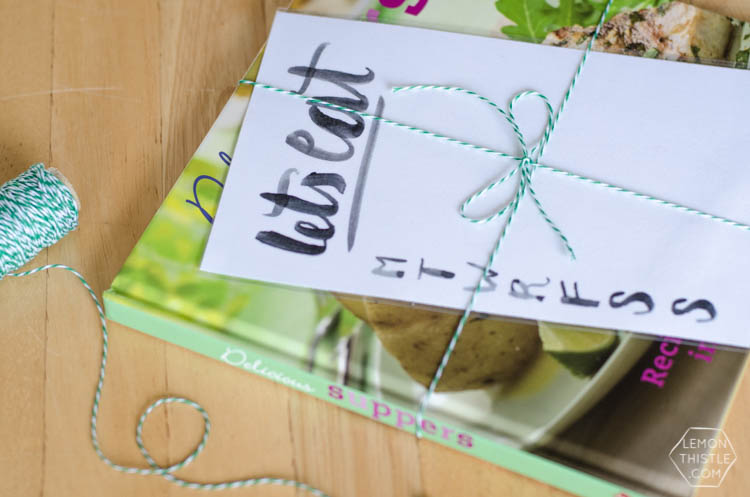 That's all there is to it! Ours is kept on the fridge with a magnet (because it's so lovely it deserves to be displayed!) but it would also make an awesome bridal shower gift paired with a beautiful cookbook. What do you think? Are you going to go and make everything dry erase now? What would be your first? Also… Chow? or Let's Eat? Which is your favourite?