Rounding up 5 of my home decor DIYs plus 15 of my friends (total 20!) that you can do at home with things you might have on hand.
There are few things more satisfying that creating a beautiful DIY for your home decor. Something that brings you joy each time you walk into your room and something that you can proudly say, 'oh- I made it!' when someone asks where you bought that super cool thing. Because of course they will ask ;)
But it feels even better when that thing you made cost you a cool zero dollars. I've rounded up 5 of my past home decor DIYs that I could make right now without heading to the store. If you don't have the same stash that I do, you might need to head to the store, but these are low cost, big reward type of things. Plus- I've joined forces with my girls from the Modern Handmade Home series and they're each sharing 5 as well… so that's a whole lotta DIY that you can fill your time and home with! Scroll to the bottom to see all those.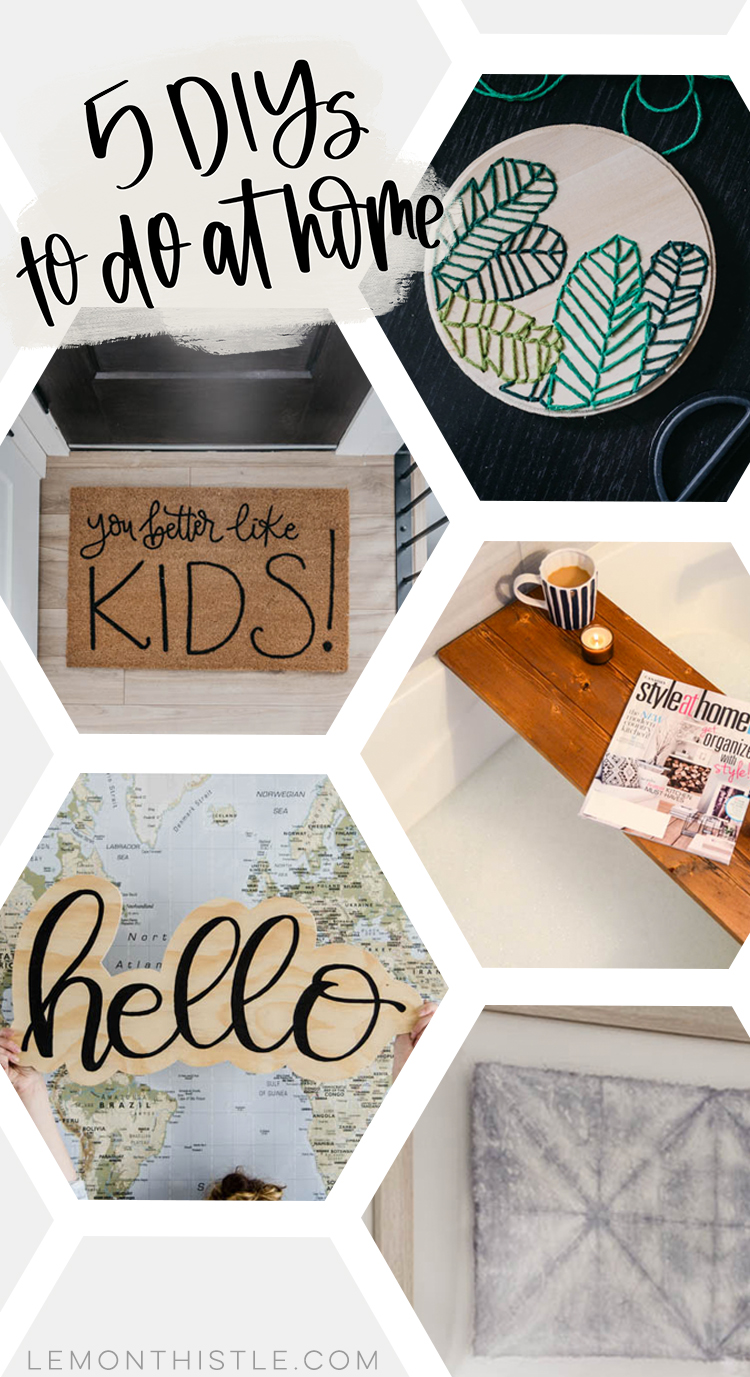 Top to bottom:
If you're like me, you'll have scrap wood (or craft wood blanks… I have both) and yarn or embroidery thread at any given time. If you have both and a drill… this Botanical Embroidered Wood DIY is such a fun project to pick away at! It's easier (I think) than traditional embroidery because you don't have to worry about even tension.
I made this Hand lettered coir door mat last summer and although I've photographed it inside my house, it's outside on our doorstep and has been all winter. It's of course darkened (coir does in wet) but the paint has held up so well! If you have an old coir mat, this is such a fun update and will give a smile to any delivery drivers stopping by.
Where are my scrap wood hoarders at?! I would keep every piece, but Shane keeps taking it to the dump on me. This DIY bath caddy takes only a few pieces and will make your next bath feel so luxurious.
Speaking of scrap wood hoarders… This hand lettered plywood sign is such a fun way to use up extra plywood while adding some fun to your walls!
I made this DIY textile art for our kitchen the day I was photographing the kitchen. I felt like I needed something other than a photograph in this frame so got digging in my craft stash. I LOVE how it turned out! If you have old fabric, string, and dye… you've got yourself a craft, friends!
Bonus! I wanted to add this DIY Tree Ring Art to the mix but I didn't know how you guys feel about cutting logs down ;P But if you are like me and have no shame in asking a friend with a wood burning stove for some of their firewood… check it out!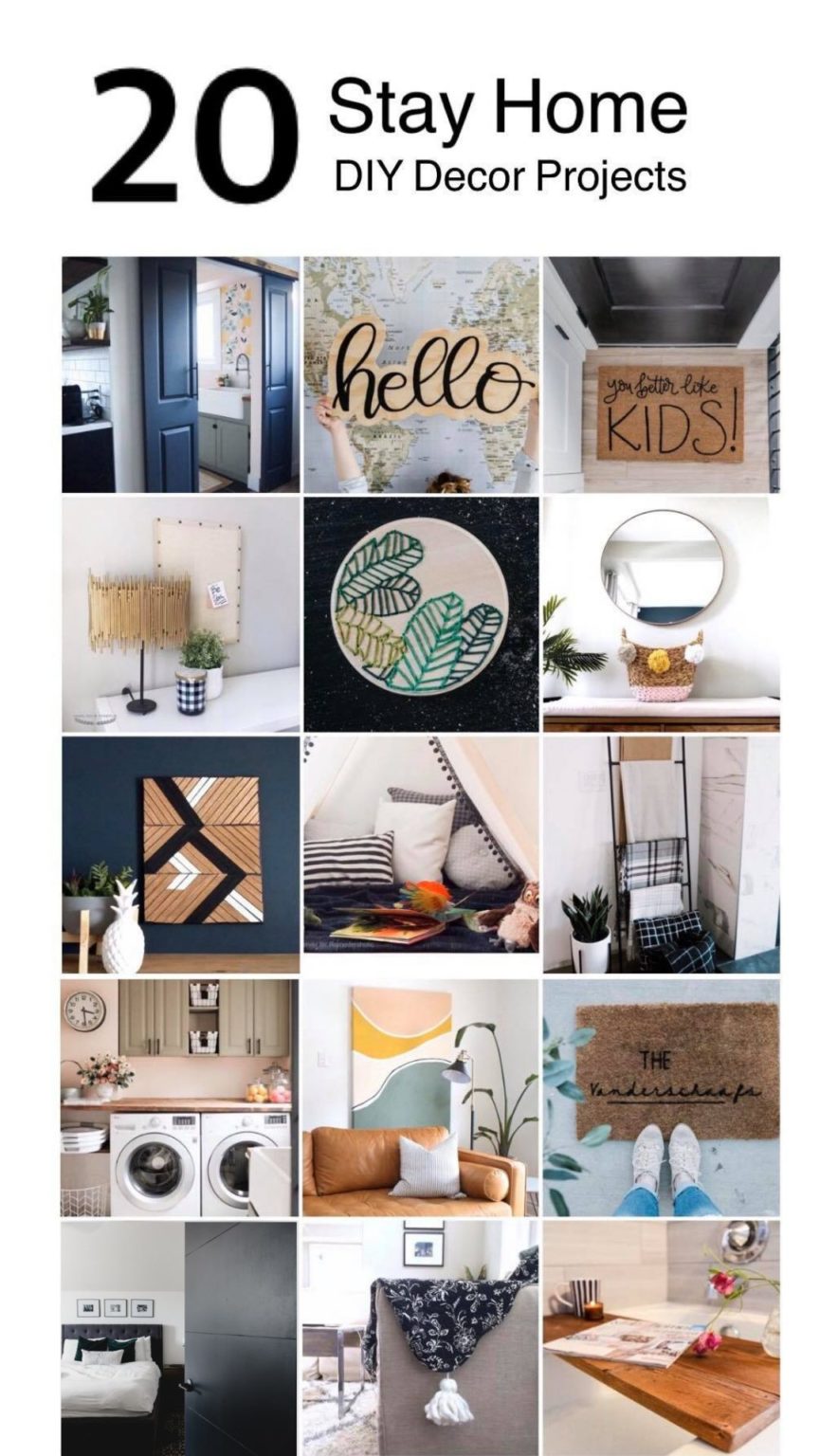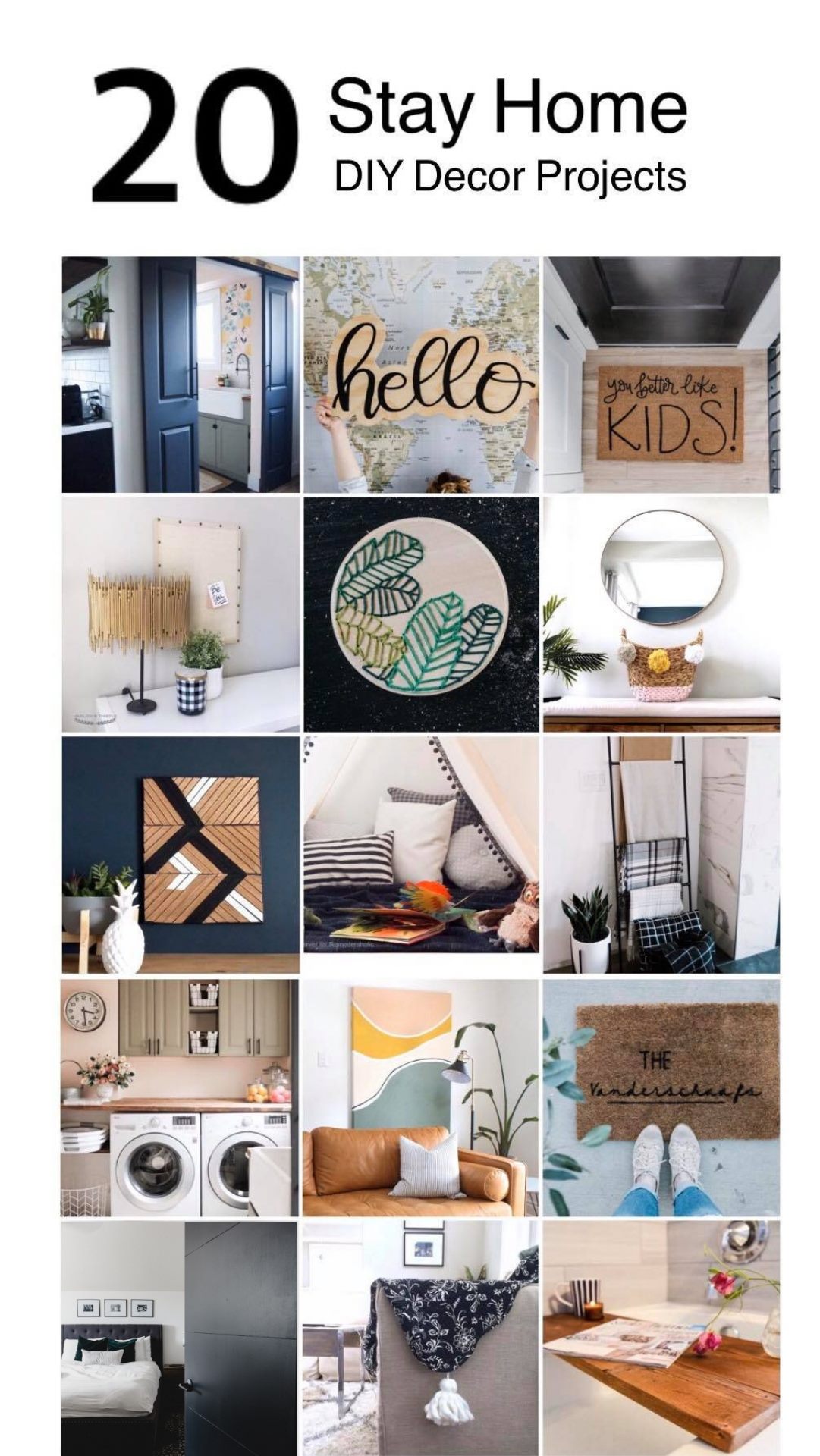 Click around to see my friends' DIYs as well!