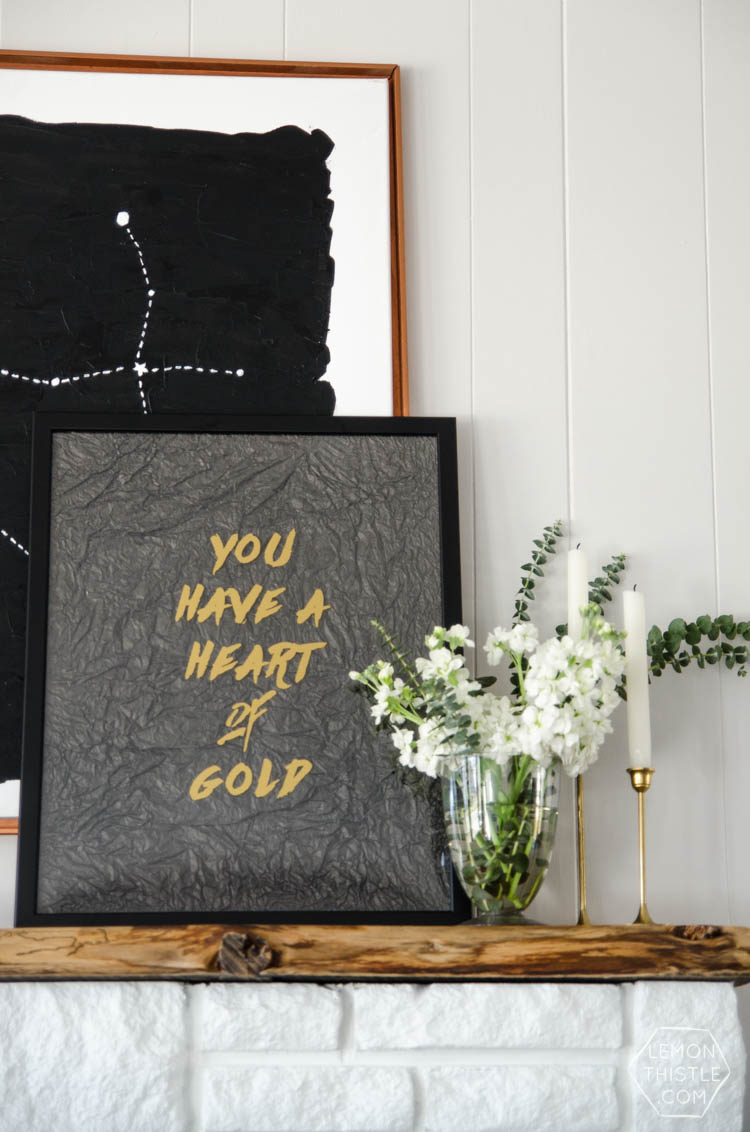 I know in the spring, everything goes light and bright- but I had so much fun making this black and gold textured quote art that I had to share it now. Plus- it looks awesome with spring flowers, so it will work with spring decor ;) I love how this guy turned out. It's a good size and was so affordable (and simple thanks to my Cricut) to make! I'm a sucker for quotes- I want them everywhere in my house, but I also love texture and variety. Since I was using gold vinyl, I wanted to find a quote that used the word 'gold'. Call me cheesy, I'll take it ;) I really love the way the wording looked in the Againts Refresh regular font- I just adjusted the spacing between the lines.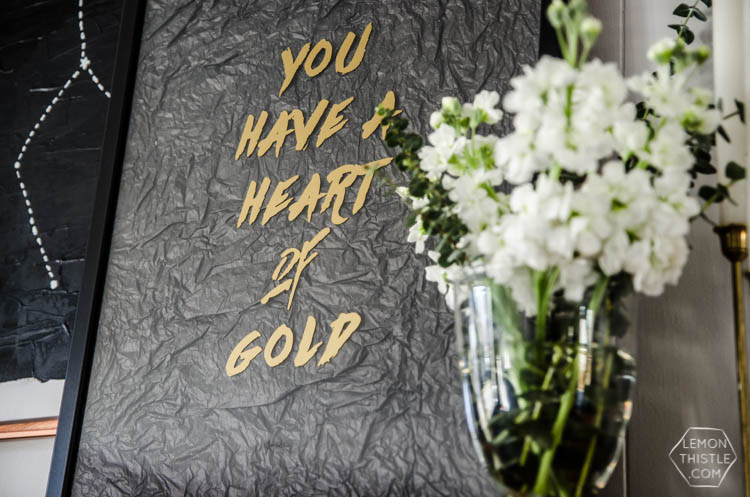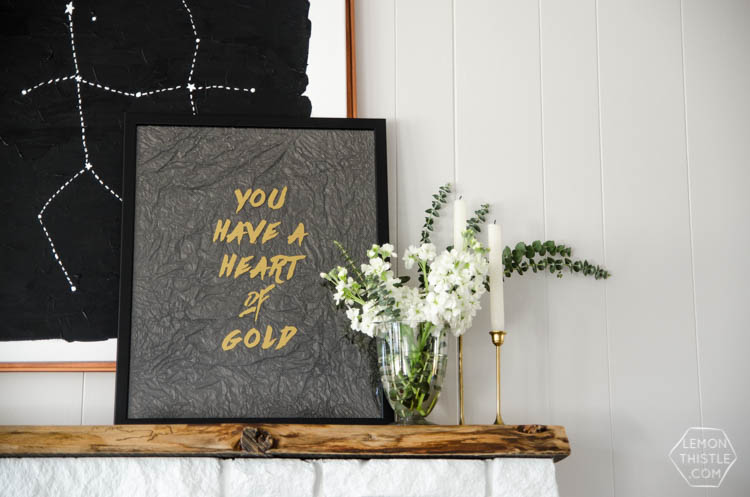 I'm sharing the whole how-to as well as a printable of the exact quote I used over at Today's Creative Life… but before you hop over, can you guess what I use to make the textured background on this quote art?
Like what you see?
Sign up to receive a once-a-week newsletter from me with new posts, exciting updates, exclusive discounts and freebies. Just good stuff!