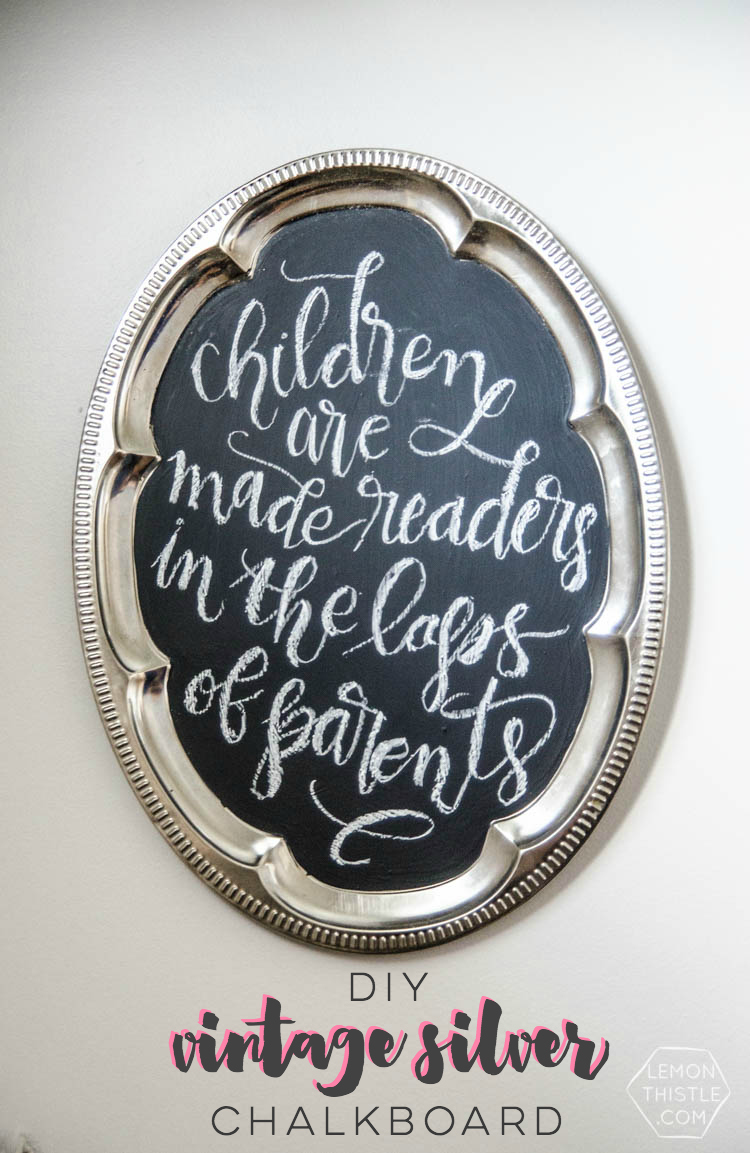 I almost called this vintage silver chalkboard a 10 minute DIY because it takes less than that to make- but there's dry time in between… so it's not truly done start to finish in 10 minutes. But you get the idea, it's SUPER easy. I'm sharing all my tips to make this baby and to find the perfect silver plated serving trays for this project over on Honest to Nod (that's the blog for The Land of Nod).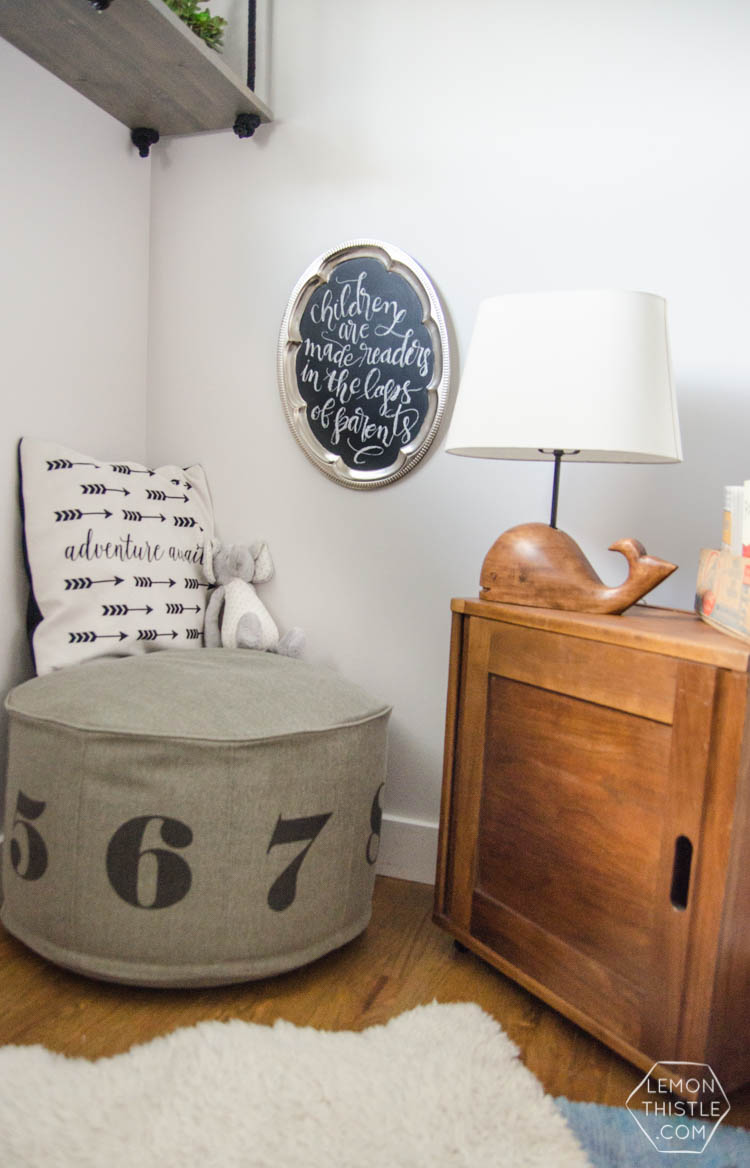 I styled this vintage silver chalkboard as a little reading nook in Windsor's nursery (a while back) but you can see from his reveal this week I've moved it. It's found a new home in our new laundry room which I hope to share with you next week! Oh, and I want to point out that beautiful pillow (it's velvet soft, I tell 'ya). It's from my friend Gemma (fellow Canadian!), she designs them and sells them in her Etsy shop!
Like what you see?
Sign up to receive a once-a-week newsletter from me with new posts, exciting updates, exclusive discounts and freebies. Just good stuff!