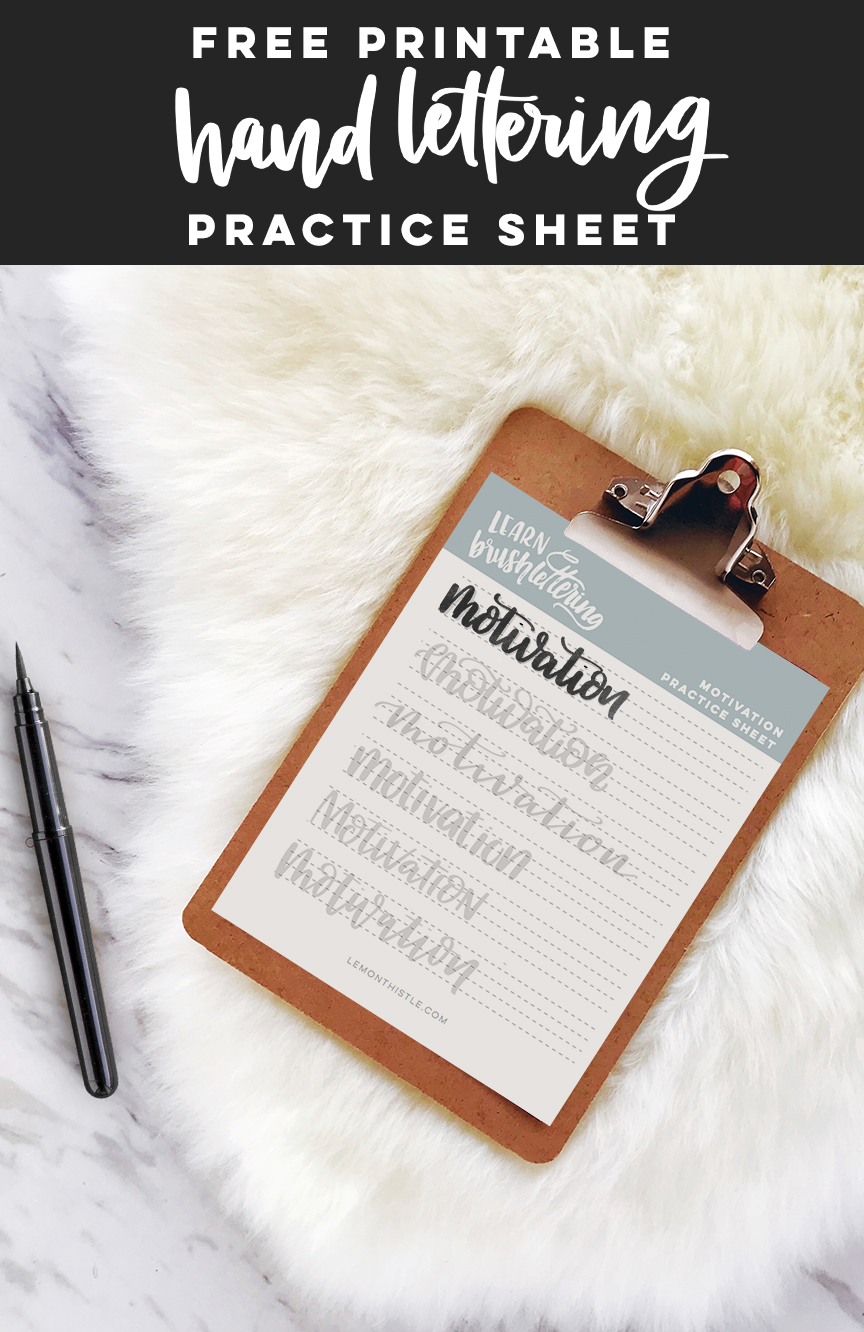 Today I'm excited to be joining forces with some of my fave hand lettering bloggers again to share some free printables, worksheets and tutorials with you all! This one is aaaaall New Year-ish/ inspirational themed. I know you guys love your printable practice sheets so I made one of those for you again using the word 'motivation' and I'm kind of in love with how these styles turned out. My fave is the bottom one if you're wondering ;)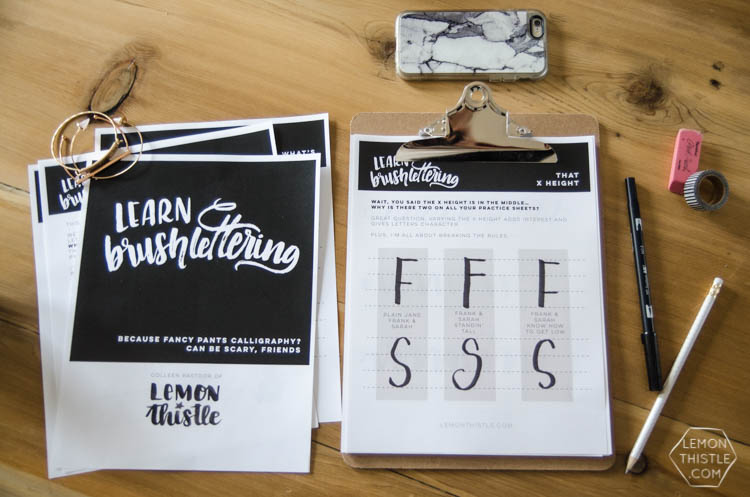 Before I get to the printable- I had someone message me the other day asking if I had more lettering sheets. I have all these free ones, but she was looking for more- like the booklet I have as part of my Learn Brush Lettering e-course. SO after chatting with her, I'm excited to have uploaded the printable booklet to my shop! It's got everything from basic strokes to 6 styles of each letter to variations to make your style your own. I'm also looking in to having a print version… maybe one day soon ;)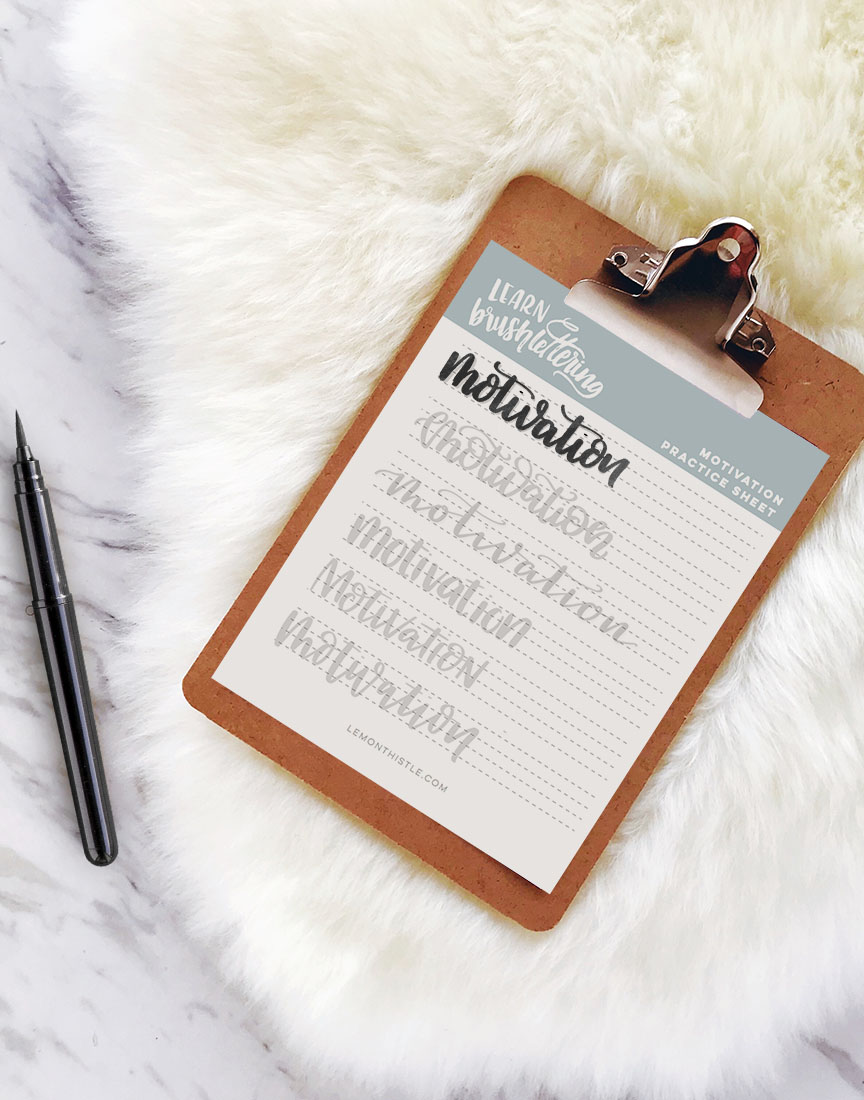 Alright, back to this freebie! I don't have much to tell you about this one… it's pretty simple. I've lettered the word 'motivation' for you in six different styles for you to test out and practice. You can letter directly on top of the practice sheet or you can use tracing paper to use the sheet as many times as you'd like! I recommend using a Tombow Fude for the size of lettering on this sheet. You can get the printable by entering your email below and I'll send it right to ya!
Psst! I made a video showing 3 ways I love to use these practice sheets! Check it out:

*if you're loving the video content, I'd so love if you subscribed to my channel on YouTube!*
Want to check out all my brush lettering practice sheets? Click here!
Make sure to hop around and check out all the posts in this series! These ladies are totally talented and I know I'll be printing off some of these to practice up.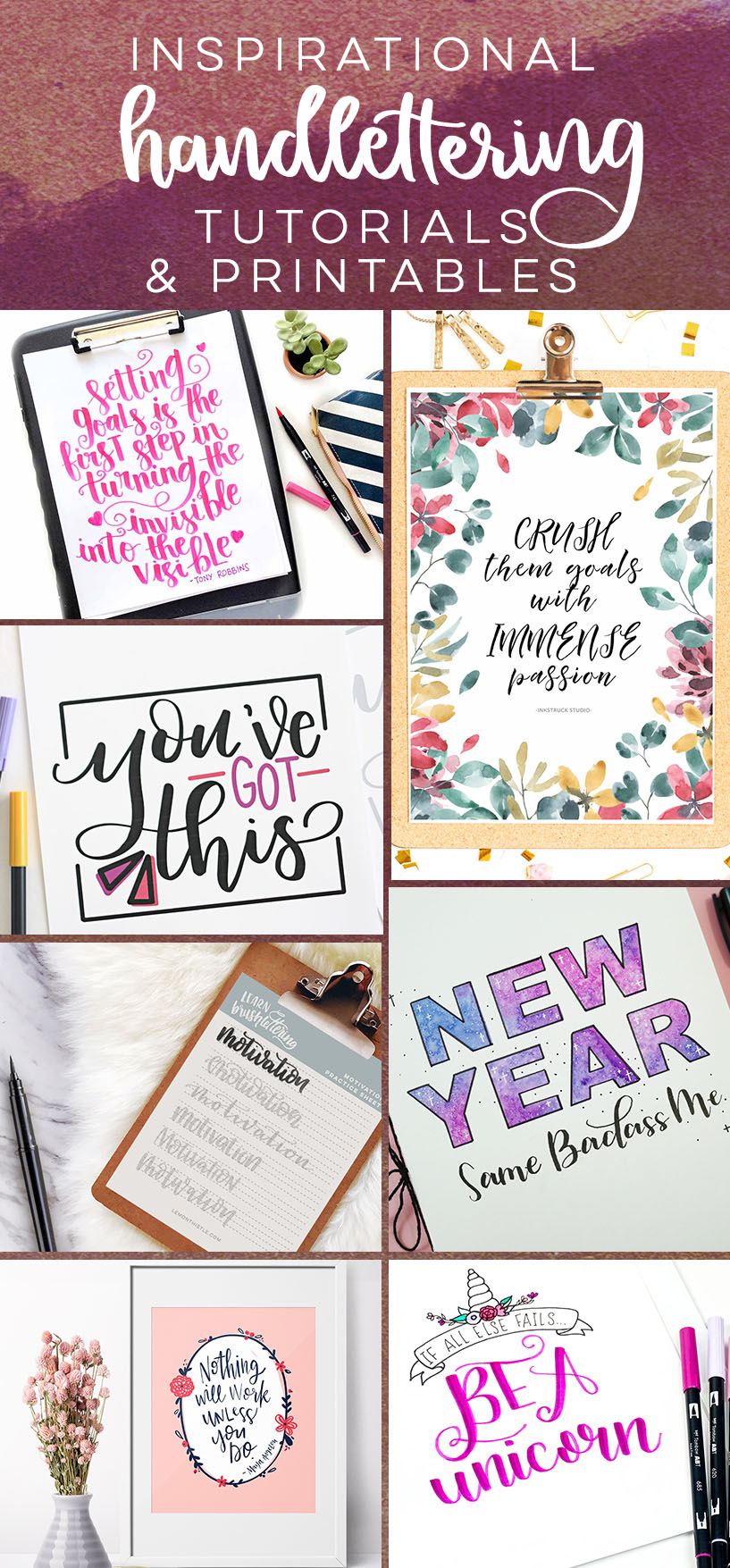 Left to Right, Top to Bottom:
Setting Goals Brush Lettering Tutorial- Smiling Colors
Crush Them Goals Watercolor Printable- Inkstruck Studio
You've Got This Practice Sheet- Liz on Call
Motivation Printable Practice Sheet- Lemon Thistle
New Year Watercolour Journal- One Project Closer
Nothing Will Work Motivational Printables- Persia Lou
Be a Unicorn Printable Worksheet- Printable Crush
Like what you see?
Sign up to receive a once-a-week newsletter from me with new posts, exciting updates, exclusive discounts and freebies. Just good stuff!