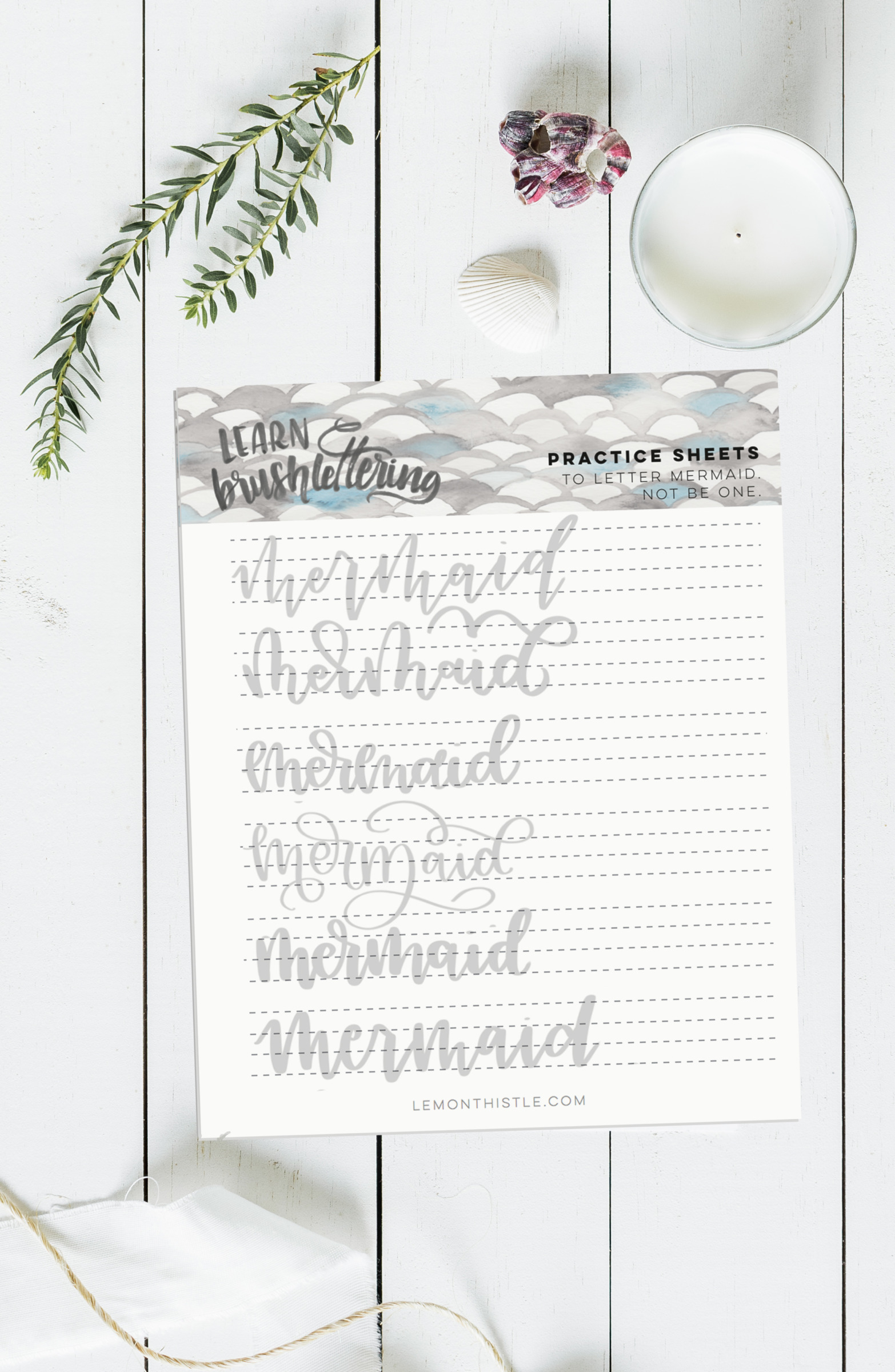 Today I'm excited to be back with another hand lettering practice sheet! These printable practice sheets always get such a great response, so I asked some of my favourite hand lettering blog friends if we could do a summer themed hand lettering tutorial and printable blog hop and we settled on the theme, 'mermaids'. So fun, right? I don't know why, but I've been all about the mermaid theme lately! Remember those mermaid mugs I made?!
So if you have NO idea what a hand lettering practice sheet is… it's basically a tracing sheet. I share THREE different ways I love to use them in a post and video RIGHT HERE. They help ya warm up and improve and try different styles. Basically they're to play with your lettering and y'know… PRACTICE! For this practice sheet, I would recommend using a Tombow Fude pen (hard or soft- I prefer soft, but it's a personal thang).
I always enjoy making these practice sheets because it makes me try out different styles and letter shapes to really mix it up for each of the lines. But enough chatter, right? Gimme the goods!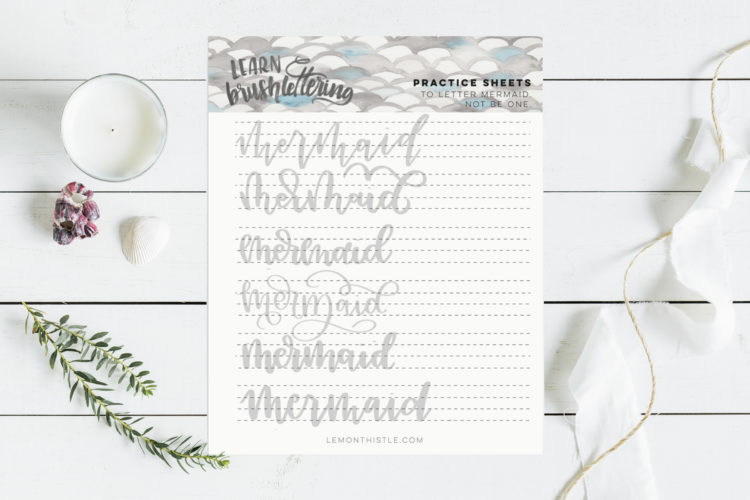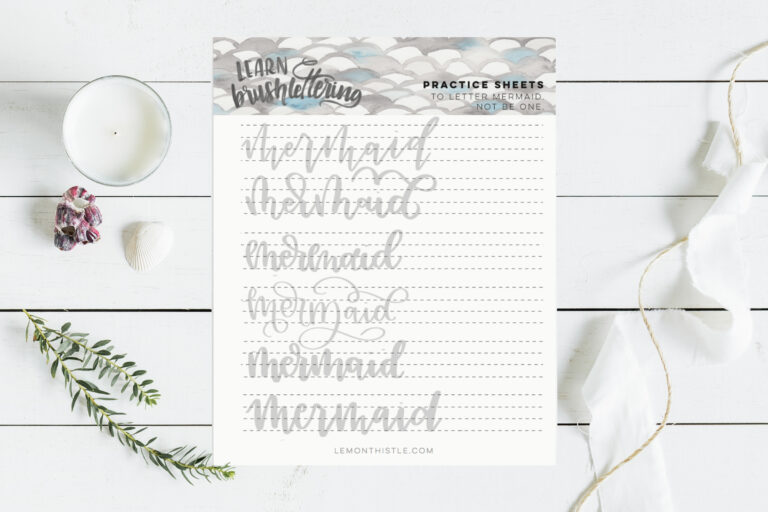 You can download the printable practice sheet RIGHT HERE.
And if you're looking for more printable practice sheets, I've got them all RIGHT HERE for ya. 
Like this? Make sure to hop around and check out the other FIVE mermaid themed hand lettering printables & tutorials below!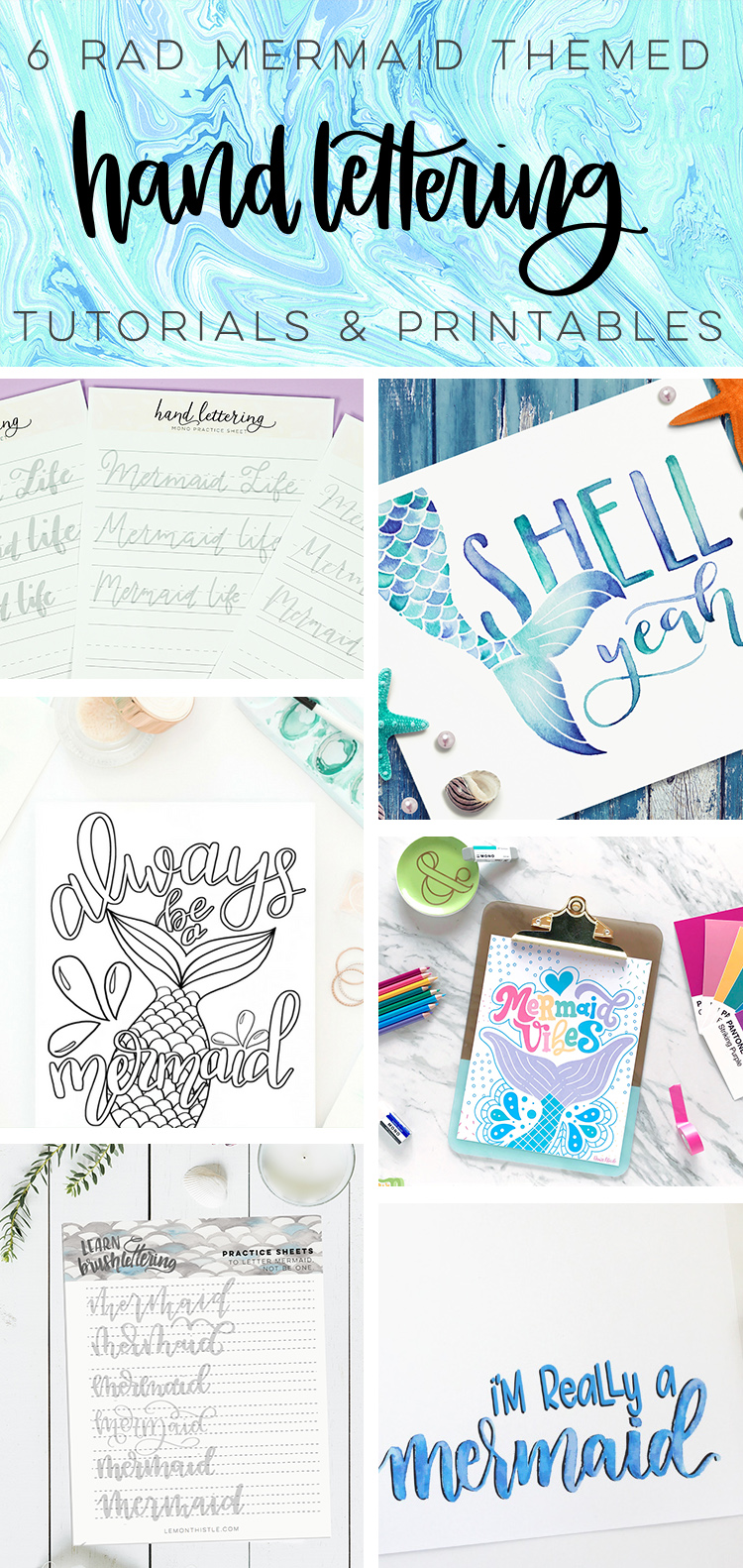 Left to right, top to bottom:
Mermaid Life Hand Lettering Practice Sheets – Printable Crush
Shell Yeah! Mermaid Tail Watercolour Tutorial – One Project Closer
Always Be a Mermaid Hand Lettered Coloring Sheet – Here Comes The Sun
Mermaid Vibes Hand Lettered Coloring Page – Dawn Nicole Designs
Mermaid Brush Lettering Practice Sheet – Lemon Thistle
I'm Really a Mermaid Free Printable – Liz on Call
Like what you see?
Sign up to receive a once-a-week newsletter from me with new posts, exciting updates, exclusive discounts and freebies. Just good stuff!