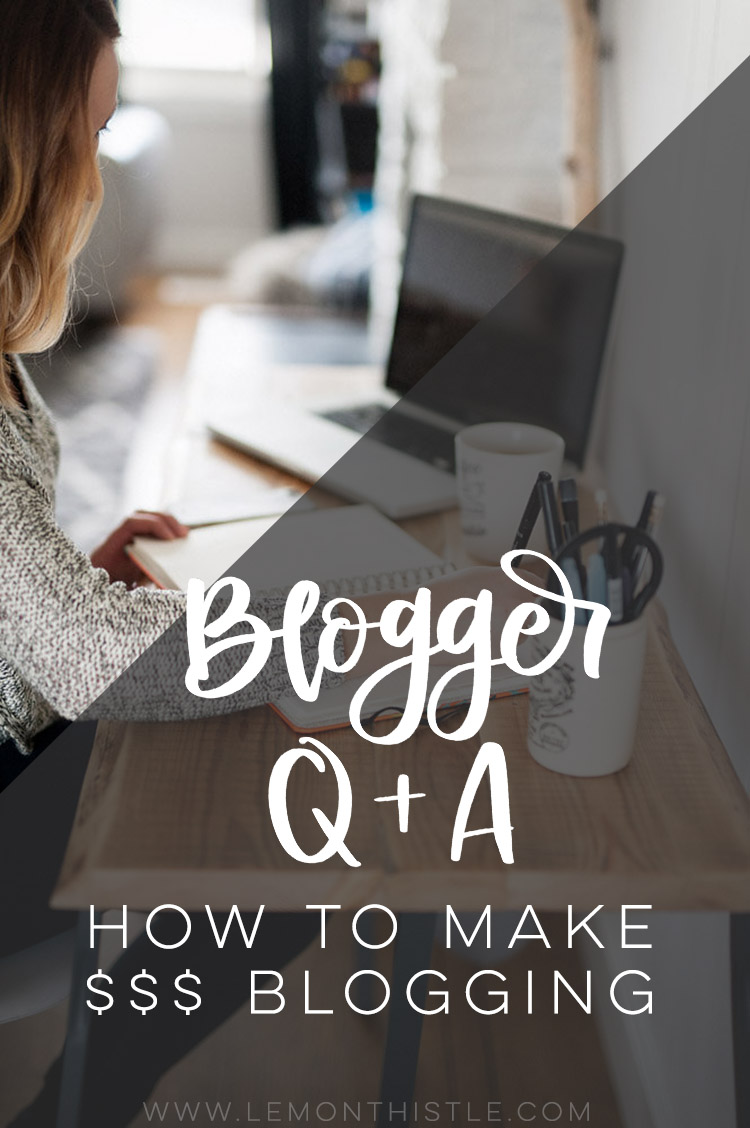 Guyyyys. I'm so excited for this post. And this whole collab. It's such a fun one! A few weeks ago, I drove to Jasper for a girls blogger weekend with a few of my blogging friends from Western Canada. We talked all night (I'm still catching up on sleep), ate a lot of delicious food and I learned a thing or two. We also decided that it would be fun to record a Blogger Q&A series to share with you all to answer some of the MOST common questions that we get as bloggers. And now we are sharing those with you!
We really wanted this to be kind of like a coffee date with you guys- where we are having a very real discussion about these things. We had such a good time filming these- they are real conversations that we've been having off camera, so they really are authentic to how we feel and how we actually speak about these things.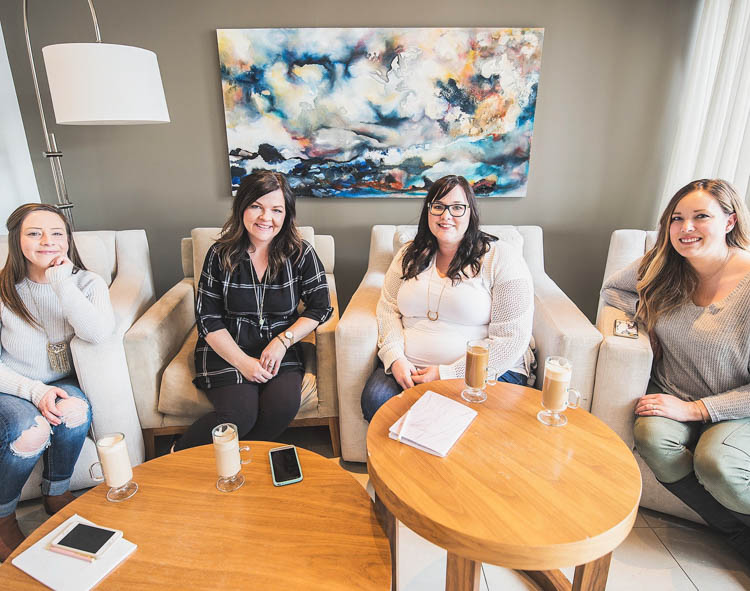 This video is one of FOUR in our Blogger Q & A Collab. Want to know what we got asked SO MUCH that we made a video about it? 
How do you find your home decor style?
How do you make money blogging (this one!)
How do you manage working from home (work/life balance)?
How do you stay authentic online?
And we're totally thinking we'd love to do some more videos and get into some more specific topics- these really could only be an overview with how much time we had. So if you have any other topic suggestions- we'd love to hear them!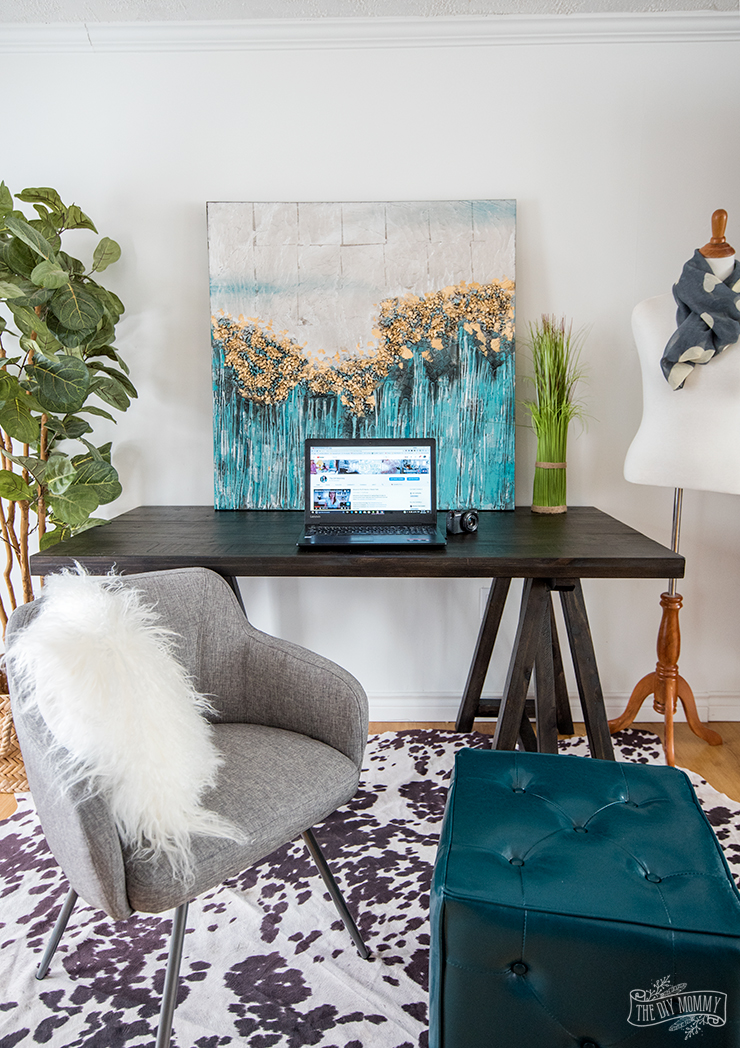 Okay- before the video, meet the girls! These ladies are totally fabulous- I honestly love each of their blogs even without them being the ridiculously nice people that they are. From left to right… Christina from The DIY Mommy shares her beautifully boho farmhouse home and rocks YouTube out of the park. I don't know any DIY/Home Decor bloggers that are as amazing at YouTube as her.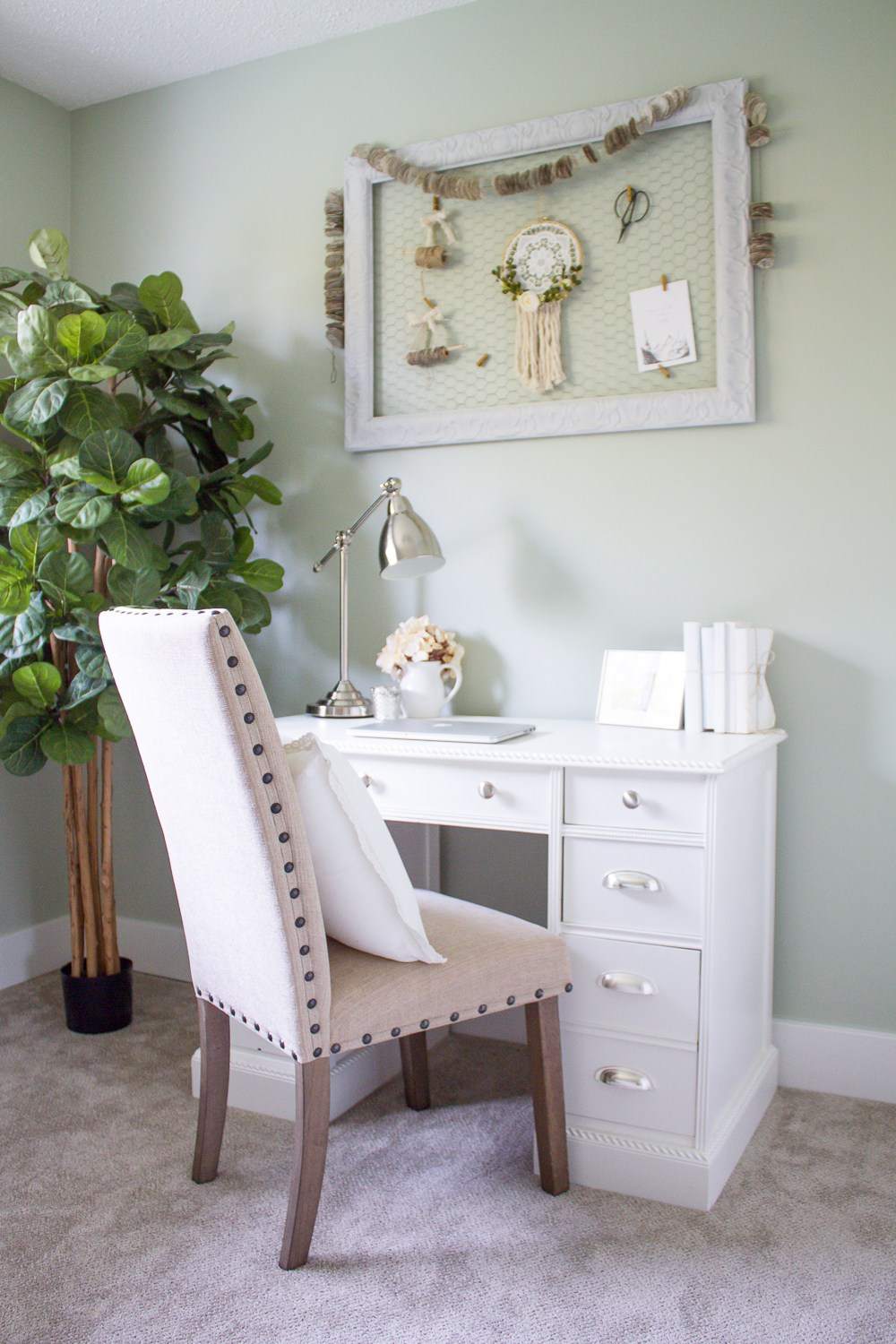 Kristi from Making it in the Mountains shares DIY and home decor (as well as their mega renovations!) of her white bright and stunning farmhouse style home. She's also all about simplifying and focusing on what really matters and that totally resonates with me in this busy life stage. Lindi from Love Create Celebrate is my style of blogger for sure- her modern /industrial /scandi style is black, white and seriously gorgeous. She also does DIY (bring out the power tools!) and Cricut projects… pretty much everything I love in a blog.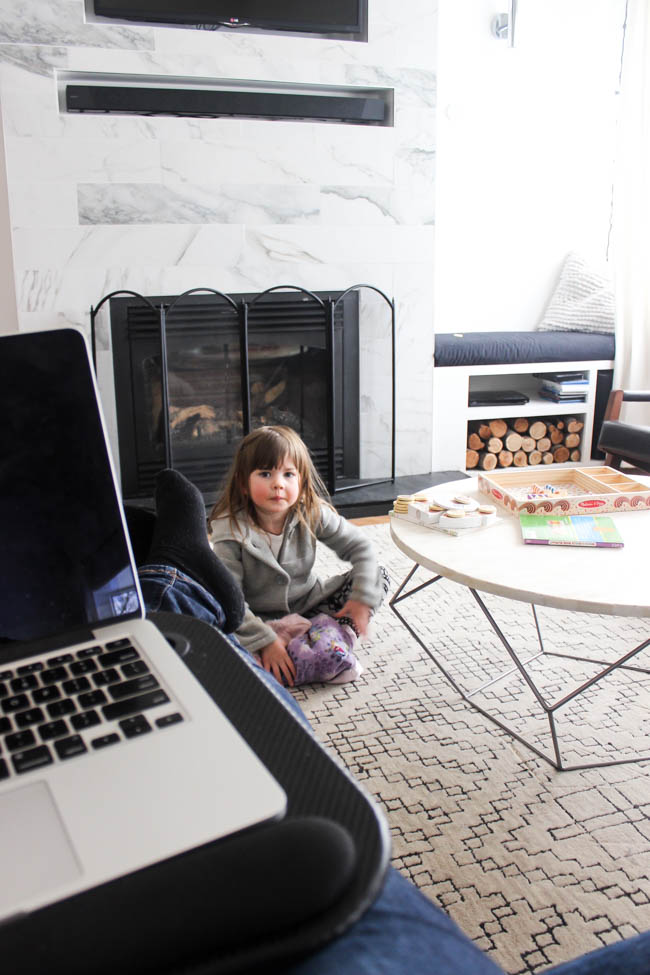 Alright… video time! I'll summarize below too. There's also closed captions because the sound (in the hotel lobby) is a bit iffy at times. So you can watch and read along if you're somewhere where sound isn't appropriate (I'm talking to you at work readers ;)).
Whew! That was a good discussion, right!? I feel like there are so many little tidbits in there and EACH and every one of them could be a 20 minute discussion on their own. I know there is so much to discuss in regards to how to make money blogging and everyone's story is different. You can watch the rest of the videos here:
I wanted to start off with a description of our own blogging journeys and WHYs because every story is totally unique. When I get this question about making money blogging, I find it so hard to answer because that's not what I set out to do in starting a blog. That's what I do now but it's hard to pinpoint exactly what changed. This discussion was really great to see how everyone had that shift at a different point in their blogging journey and for a different reason!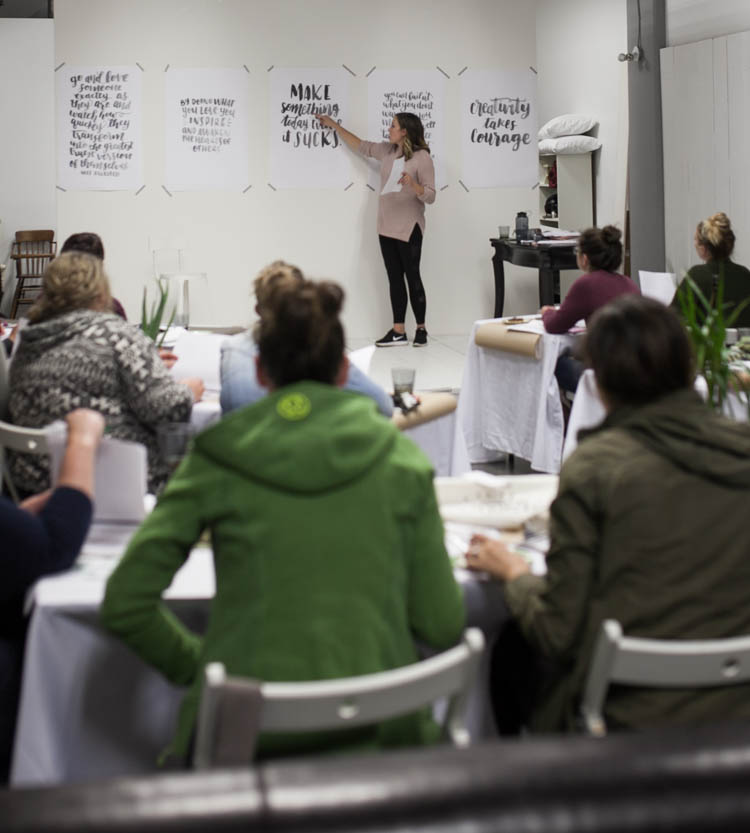 We discussed a LOT of different revenue streams for blogging. From the ones we all have: ad income, sponsored posts and affiliate income… to the ones we are testing out or dabbling in: speaking engagements, product lines, custom work, ebooks, e courses, workshops, digital management, and YouTube. I feel like I was definitely the most 'diversified' but while I've always thought that was a strength, after this discussion I'm thinking I should really focus on a couple revenue areas to improve them instead of spreading a bit of effort over everything!
We also discussed how we balance making money and staying authentic. Right from the top- getting over the hobby mindset and deciding it's OKAY to be getting paid to blog. In fact we really need to be seeing a monetary return for the work we put in or we wouldn't be able to take the time away from our families to do all this work. It really is a lot of work. But also balancing being completely honest with our readers and balancing expectations from brands who want to make sure they are spending their marketing dollars in a really great way. This was a really interesting part of the discussion for me.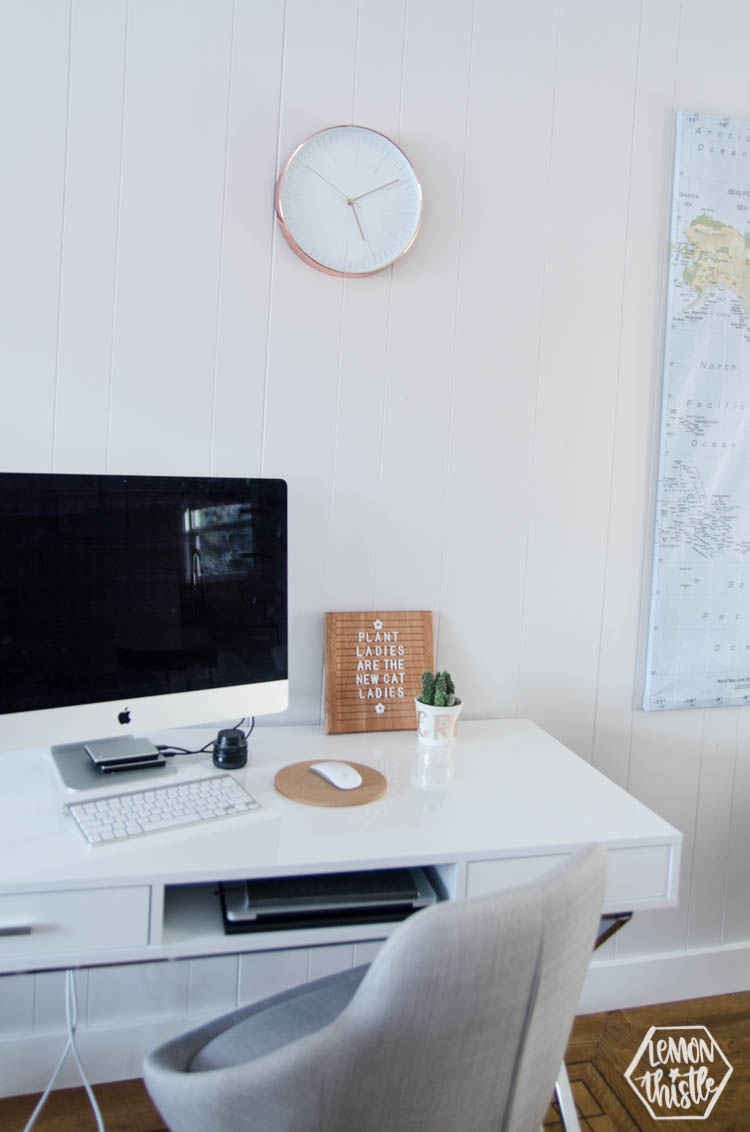 Lastly! We talked about what is working really well for us and what is the biggest challenge for us- all centred around how we make money blogging. The answers were so diverse between us and gave me more ideas on things to work on and things I didn't realize I was already doing well. It's so fun to hear what these ladies are working through and encouraging to see all the opportunity that is still in this blogging world even though there are more and more bloggers out there. There's definitely new frontiers (video!) and avenues for income that we have yet to explore… and I can't wait to see where this goes!
I really hope that you enjoyed this discussion around how to make money blogging as much as I did! Be sure to check out the playlist and the other discussions! There are four total and they are all really worth checking out (IMHO). Then let us know what you think!