Grab the free printable hand lettering practice sheet for Easter with 6 casual brush lettering styles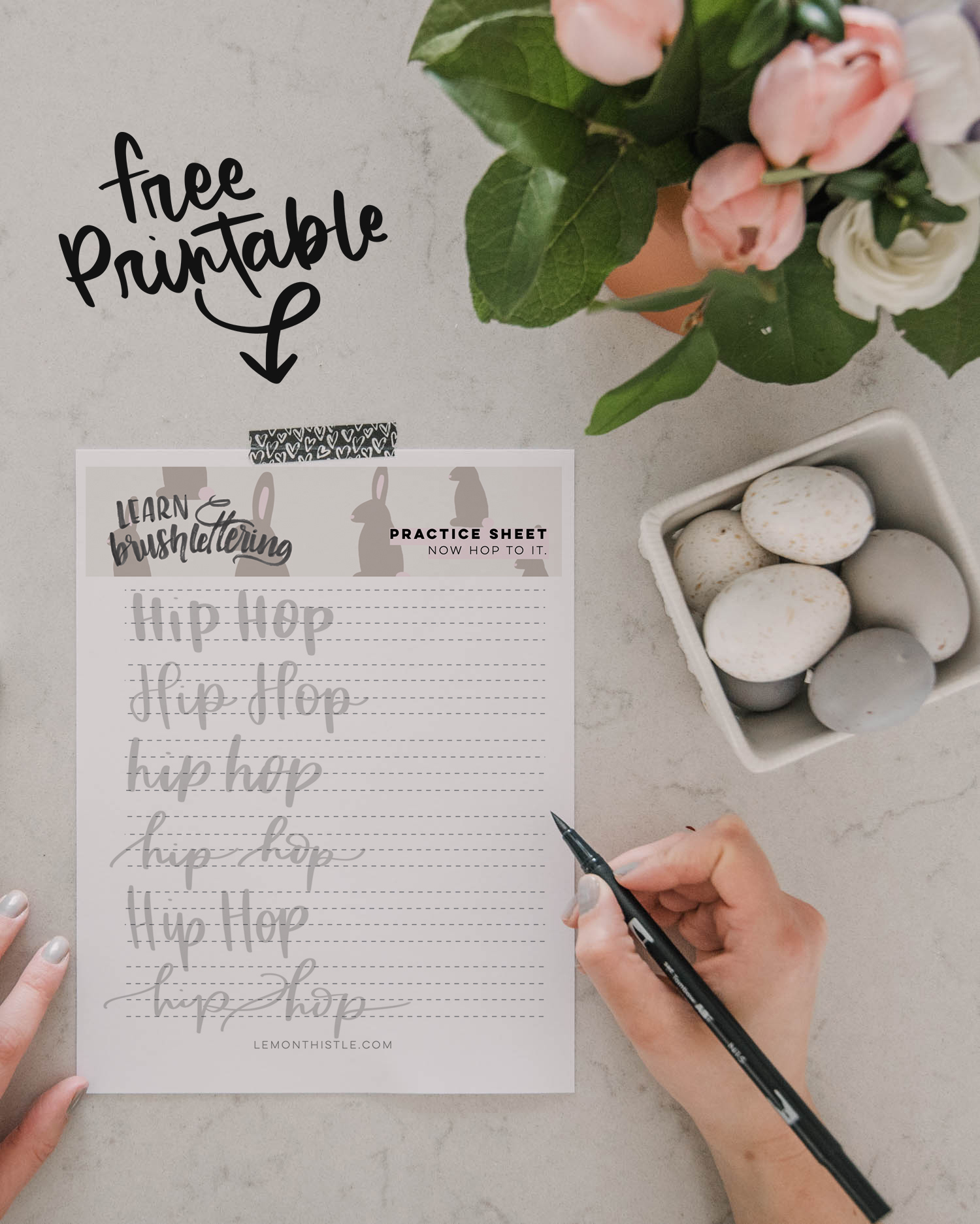 With Easter just around the corner, I thought it would be fun to create a themed hand lettering practice sheet for you! Tell me the truth until you read that… did you almost forgot that Easter was coming up with everything else going on right now? *slowly raises own hand*
Honestly, I made this and took these photos a while ago and straight up forgot to post it because, 'we have plenty of time!'. But days go weirdly faster and slower at the same time while you're in your house with 4 wild children all day. And here we are… a week away, you guys!
So here we have it, a little fun 'hip hop' hand lettering practice sheet. With 6 styles of lettering for the same phrase, it was fun to mix up the letters for you! Although I'm realizing looking at it now that I didn't add any 'p's with loopy tails. So you can go ahead and test that out too, okay?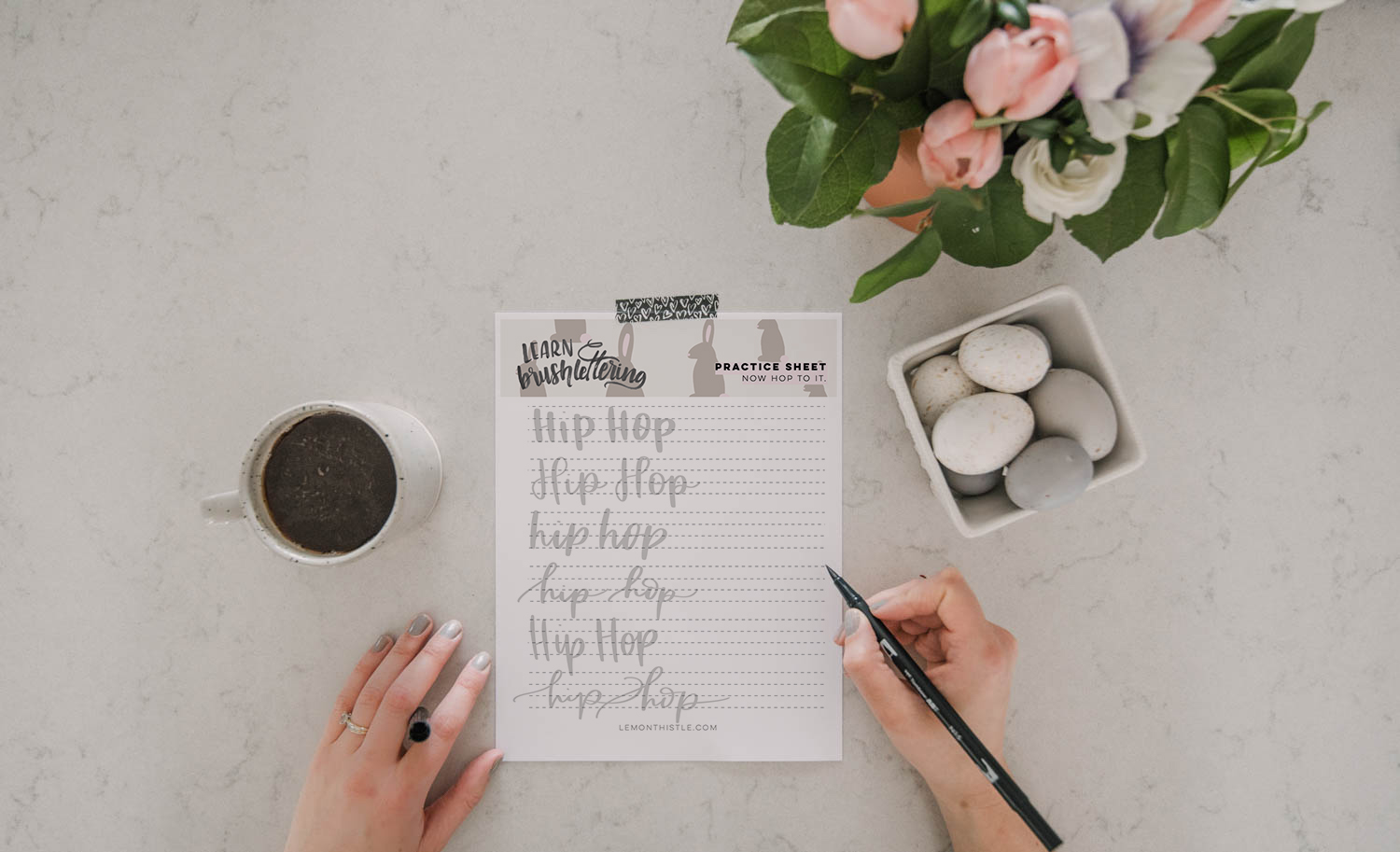 If you're new to printable hand lettering practice sheets, I have a full post sharing 3 ways you can use them to improve your lettering right here. I have a bunch available- you can check them all out right here.
I love these because they give me an opportunity to play around with different styles that I might not naturally try. They're great for finding your own style as you're lettering through, picking out letter shapes that you love to recreate. They're also great warm up before you get lettering.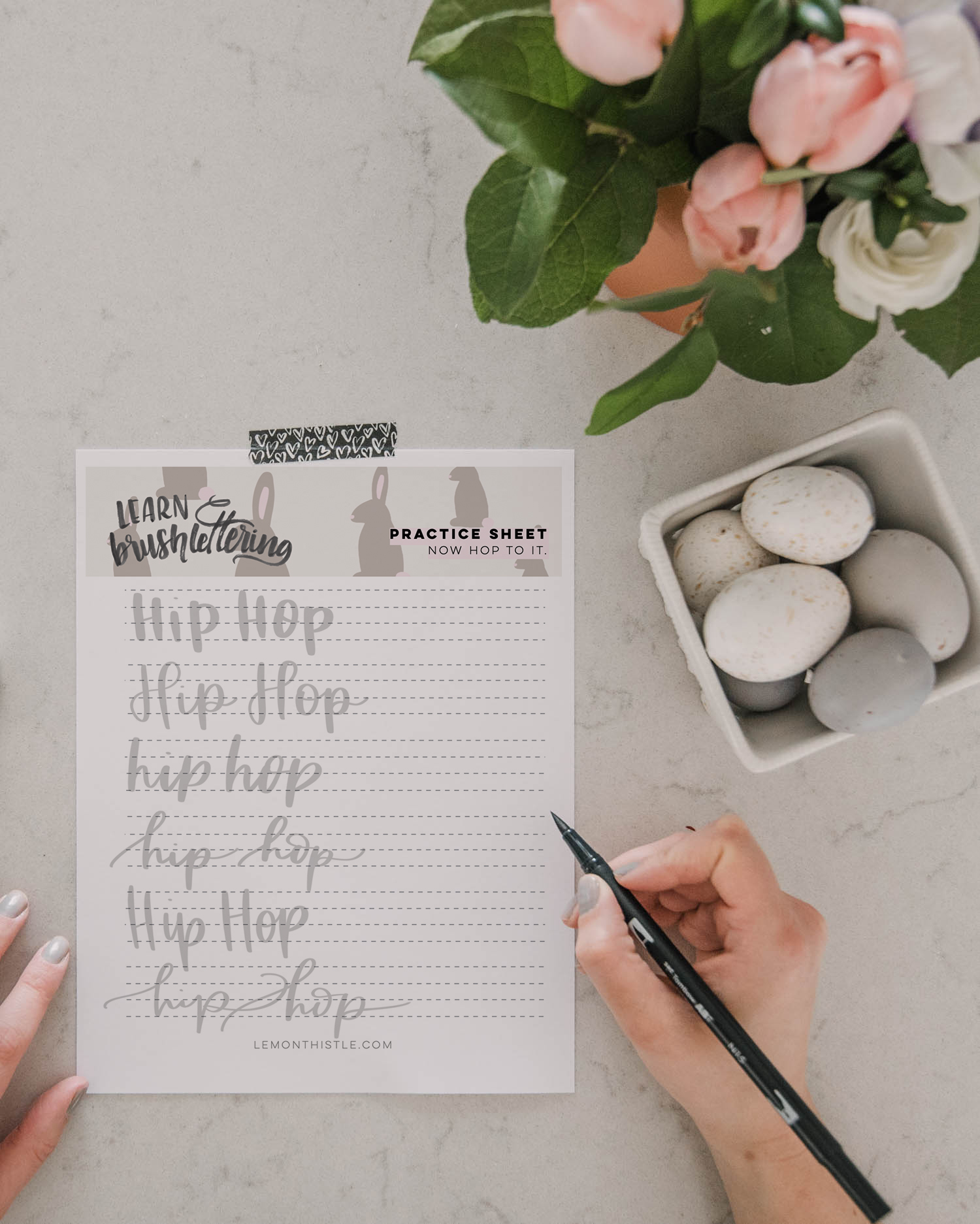 I hope you enjoy it! And if you want to share your practicing, you know I'd love to see it! You can tag me @colleenpastoor or email me [email protected]