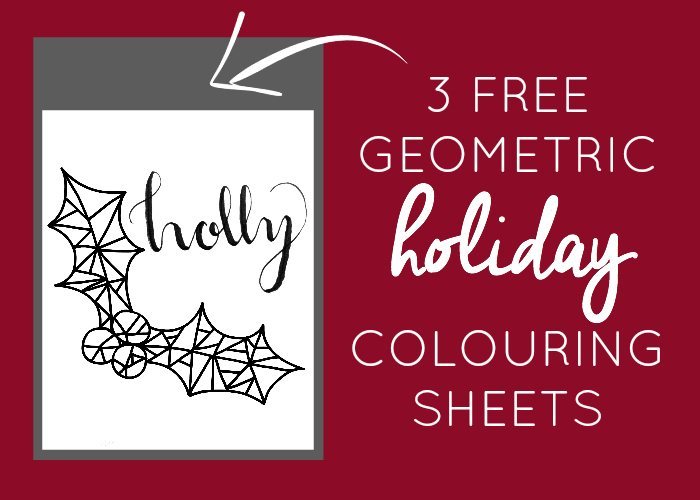 I'm sorry to my American friends who haven't had Thanksgiving yet… but us Canadians have not only had Thanksgiving, but a lot of us have even seen snow. So 'tis the season and I'm starting it off with some geometric fun! Ever since I created my BOO! Geometric Ghost printable for Halloween, I've been dreaming of some Christmas versions.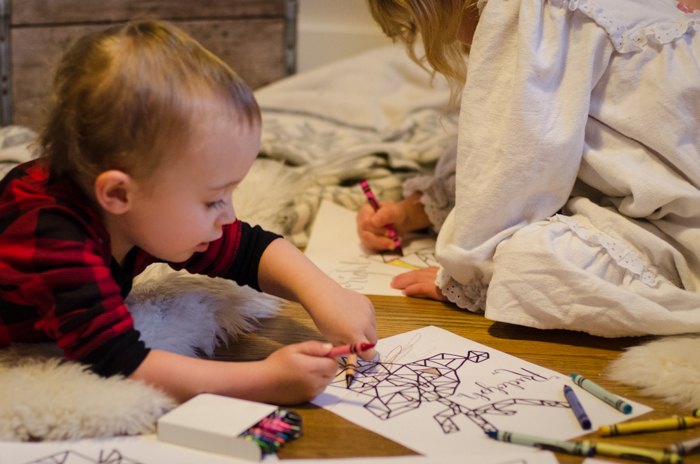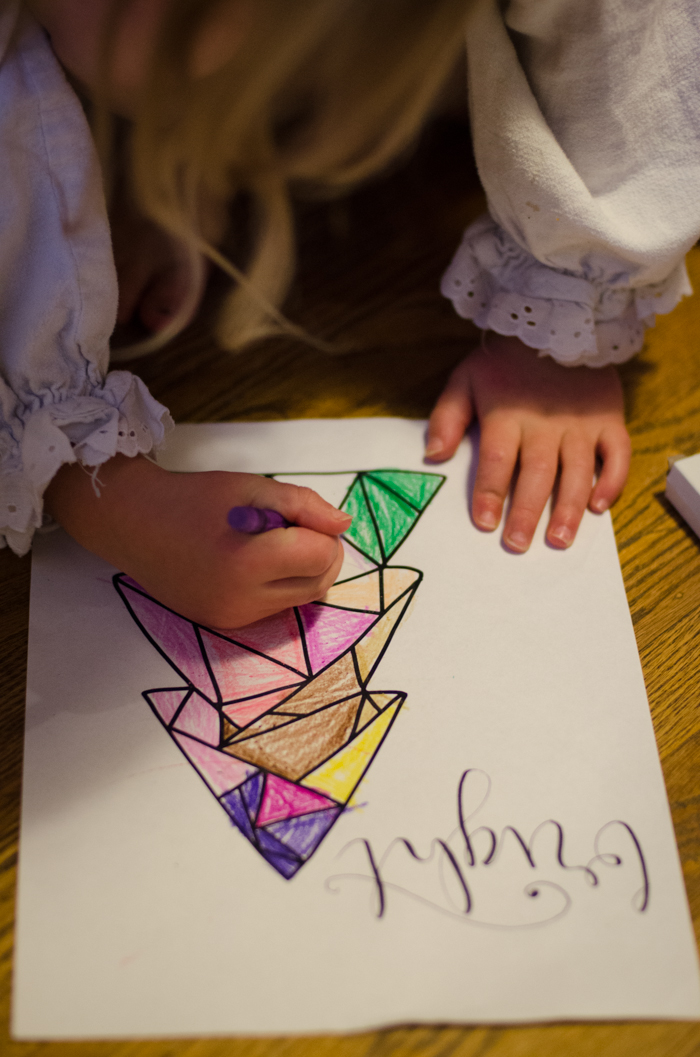 I came up with three colouring sheets for you all to print off and colour by  yourself or with your fam jam. My favourite is definitely the reindeer.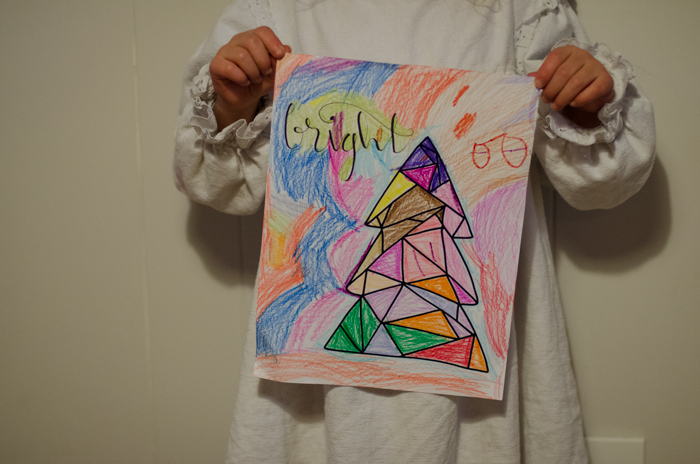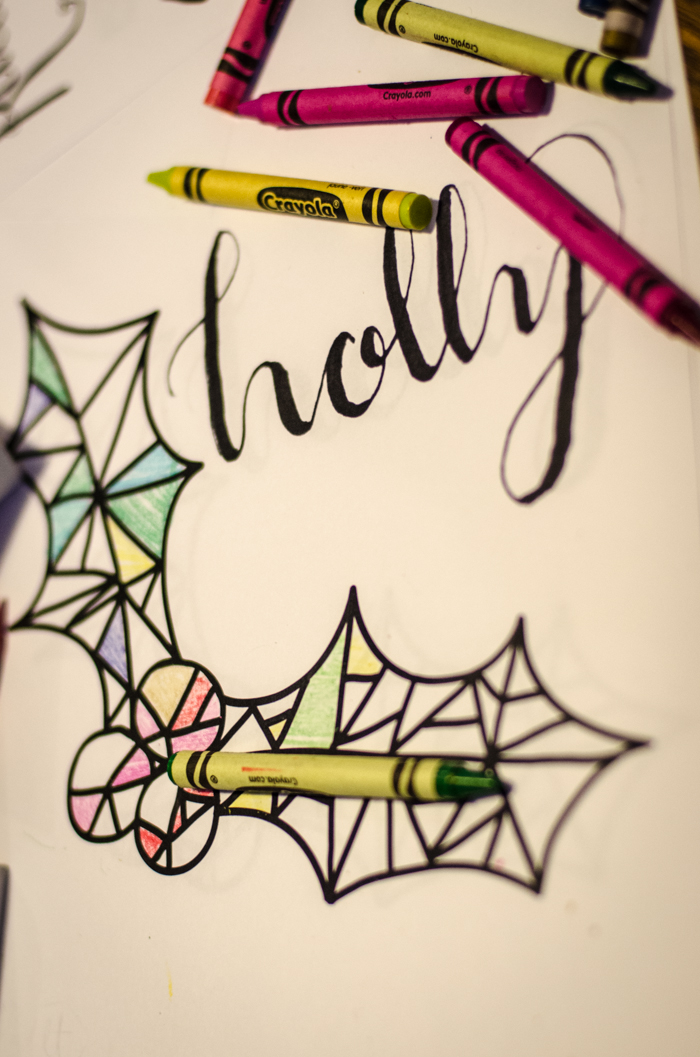 They're festive, geometric, and I even tossed in a bit of script. I made up three for you, the tree my beautiful niece coloured above with the script- Bright; the reindeer that my nephew is colouring with the script- Rudolph; and the holly that says… you guessed it, Holly. You can get them by clicking the links below. Maybe you don't have kids yourself or you're not a big colour/drawing fan- if you have kiddos coming to your Christmas Dinner, these would make a great place mat to keep them busy! I also think they would look amazing with watercolours.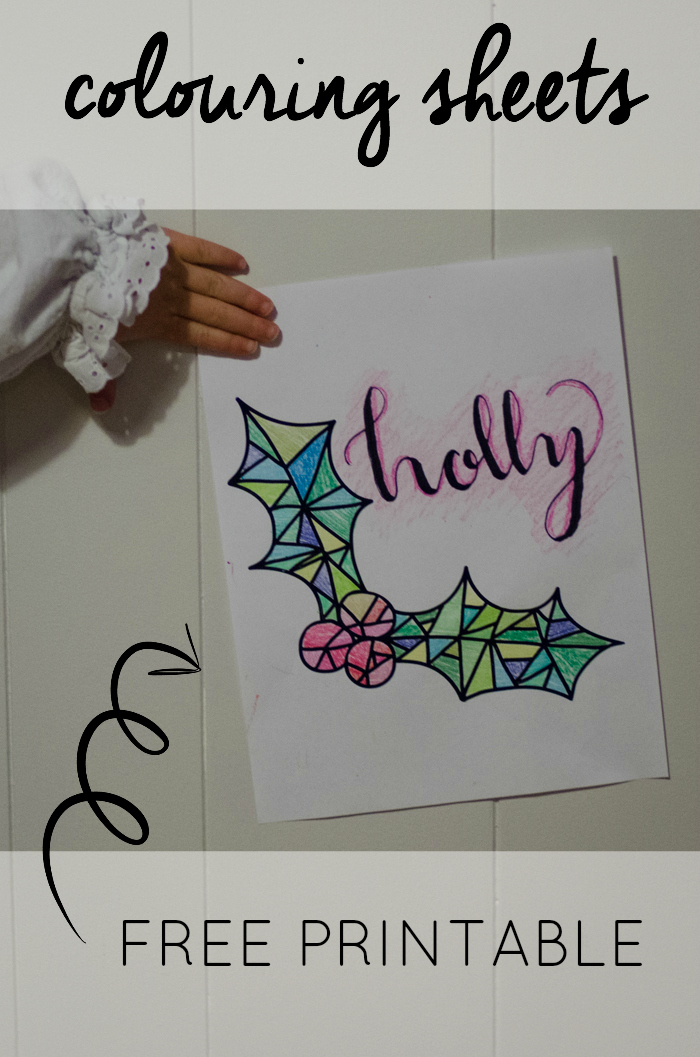 And if you do print these out for your kiddos, I'd love for you to share their art with me! @colleenpastoor on Twitter and Instagram.
PS. Also in the news of social media… I'm on Facebook! Finally, right? I've yet to update my sidebar, but if you'd like to follow along you can check out the page here!