6 Free printable Bachelorette bingo cards for your ABC Bachelorette viewing party! I'll have a new set of cards for you every episode throughout Michelle's season, so bookmark this page!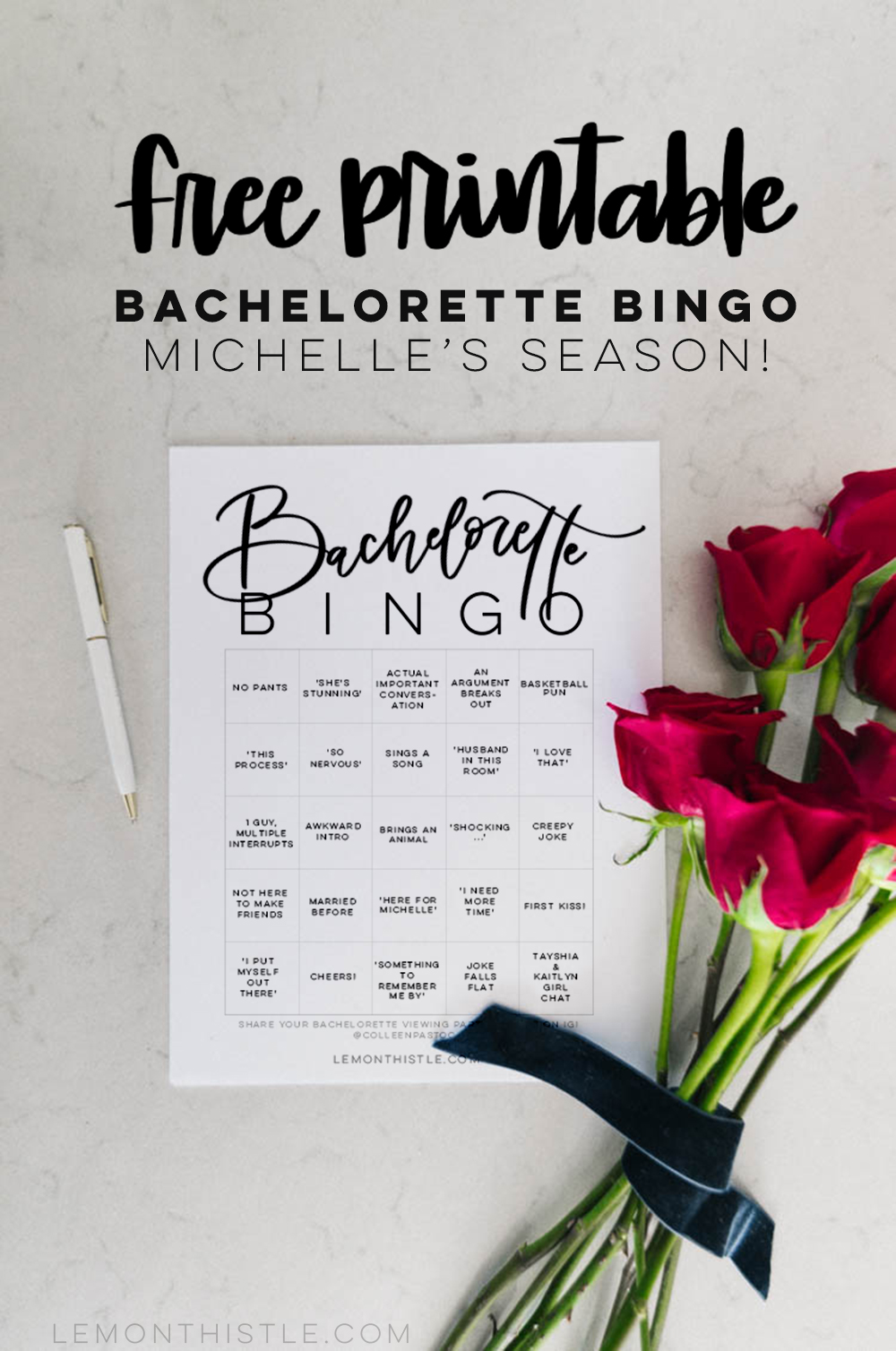 I'm not sure how you can not love Michelle, and from her promos- it looks like it's going to be an amazing season! I'm cheering for her to find love all the way and you know I'll be playing bingo while I cheer! So today I'm introducing another season of Bachelorette bingo cards for you to print and play! It's one of my favourite parts of watching the Bachelorette with friends (other than the snacks and commentary!) and I love how many of you I get to see playing along over Instagram too!
Like always, we've made sure there are enough cards for you and your friends to play along- so the file below includes 6 cards. You can feel free to send me bingo square suggestions too!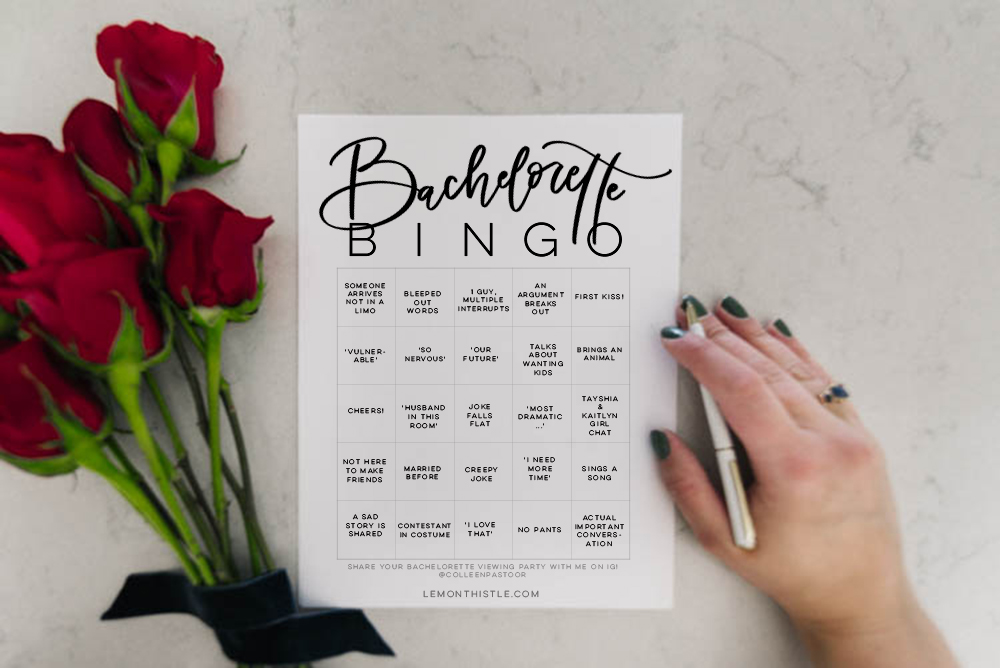 Instead of writing a new blog post of Bachelor Bingos for each episode of Michelles season, I'm going to make it easy for you and just update this one post. So you can pin this page, save the link, whatever and come back to it each week before the episode to print out the new bingos! Like every season, there are a few episodes in the middle of the season where I'll likely skip a week because things haven't changed enough to require new bingo cards, but there will mostly be a new set each week.
AND if you don't think you'll remember (you're just like me!), you can sign up to be sent a reminder with the link the day before it airs!
CLICK THE LINK BELOW TO GET YOUR FREE PRINTABLE BACHELORette BINGO CARDs for Michelle's Season!
PS! Are you watching an old season? I might have bingos for those too ;) You can see them all here!